News
>
Celebrity Gossip
March 07, 2007 06:17:12 GMT
The renovation is done already and the inn is opened for public. Chateau La Rue, named after 's pug dog Mimi La Rue, was opened Saturday March 3rd.

The guesthouse, located in Fallbrook, California - 100 miles south east of Los Angeles, is the focus of Tori and husband 's new reality show, "Tori and Dean: Inn Love." The inn officially opens to guests later this week, with Tori insists to be helping out, even though she is due to give birth to a boy at the end of the month.

News
>
Music News
March 07, 2007 05:40:49 GMT
A business deal has been signed between and Universal Music Publishing Group (UMPG). The label under the Universal Music has announced that Eminem's international administration will be taken care of under the new company.

Among the deals discussed in the contract is the right to the Grammy Award winning rapper's greatest hits compilation album "" (2005). Also, some songs that he had co-written in 's "" (2005) and 's single "Smack That" that features him.

News
>
Music News
March 07, 2007 04:52:40 GMT
Three music groups, , and are signed to perform in the Atlanta-based cruise company Sixthman. Employing the alternative rock theme this time, the ship will set sail early next year.

The cruise which features multiple live performances, meet and greets, Q&A sessions and frequent bumps to the artists, schedules Skynyrds' cruise to sail on 10th up to 14th of Jan 2008 with destination and stop in Mexico. Marshall Tucker Band will also appear in the same cruise. Meanwhile, on the next cruise scheduled Jan 19-24, Sister Hazel is featured along and other artists. Barenaked Ladies' turn will be on Jan 27 up to Feb 1 where the cruise heads to Grand Cayman and Jamaica.

News
>
Movie News
March 07, 2007 04:50:34 GMT
Seems to have no shortage of offers, has signed deals to both star in and executive produce a big screen feature titled "", which will be developed under Big Screen Entertainment banner.

Written by Ron Zimmerman, the project presents the story about Sgt. Patrick Ulysses Macklin, a career soldier who must face the prospect of life without the US Army. Also attached to star is hip-hop sensation Pras Michel with BSEG CEO Kimberley Kates, Michael Manasseri, and David Zappone all producing.

News
>
Celebrity Gossip
March 07, 2007 04:43:57 GMT
is expanding his career into the world of advertisement. The rapper is in talks to represent popular lip balm brand, Chapstick.

Per Brand Week magazine, it is claimed that the negotiations are part of a brand extension strategy for artists LL Cool J and , which is being launched by Violator Artist Management. It is said in the publication both LL and 50 Cent are looking forward to expand their celebrity status through new endorsement deals.

News
>
Movie News
March 07, 2007 04:35:05 GMT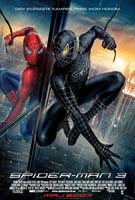 It appears that the hero will swing his webs elsewhere before jumping the U.S. skyscrapers.

Evoking surprise among the fans and moviegoers, Sony Pictures has announced that "" will open in Japan instead and grace roughly 400 theaters there on May 1, 2007 after a star-studded premiere in Tokyo set to be held on April 16.

News
>
Music News
March 07, 2007 03:52:06 GMT
Working hard for 14 months in the studio and writing more than 100 scores in preparation of the new album, is finally set to release "" on May 15 in US and May 14 in other countries.

17 songs have been selected to be in the record and single "What I've Done" is chosen to be the first single released. It will be aired in radios starting from April 2. Meanwhile, the making of the video for the track has also been finished. Directed by DJ Joseph Hahn, it took the set in Californian desert.

News
>
Movie News
March 07, 2007 03:42:02 GMT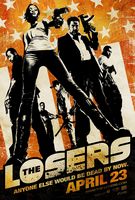 After letting go his chance to direct "", now McG seems to finally get a comic book property to helm. IESB.net has claimed that the Michigan-born filmmaker is taking over Peter Berg's seat as the director of "", a big screen adaptation of Vertigo/DC Comics of the same name.

Written by Andy Diggle and drawn by Jock aka Mark Simpson, the original draws its concept based on an obscure old DC Comic revolving around team of soldiers in WWII to present a story about a team of special force soldiers who decide to go against the CIA after being betrayed and abandoned.

News
>
Celebrity Gossip
March 07, 2007 03:34:21 GMT
Rapper mogul has entered into a deal to sell his clothing company "Rocawear" to Iconix Brand Group, a company that licenses and markets such popular brands as Candies, Joe Boxer, Mudd, London Fog, and Ocean Pacific among others, for $204 million in cash.

The deal, announced Tuesday March 6th, will also make it possible for Jay-Z to net $35 million in Iconix stock, if the Rocawear brand meets certain performance requirements over the next three-five years. And so the rich gets richer.

News
>
Celebrity Gossip
March 07, 2007 03:10:34 GMT
His big day is coming and he wants it to be real BIG. , who turns 29 on March 21st, has had a big plan in his head. The rapper wants his fans to come along and celebrate with him at his birthday parties!

Through the program called "Party Like A Celebrity at Kevin Federline's Private Birthday Bashes in Los Angeles & Vegas", the man is offering fans who search the web at an exclusive chance to win tickets to his private birthday bashes in Los Angeles (March 21) and Las Vegas (March 24).

News
>
Music News
March 07, 2007 02:38:38 GMT
For what is considered as the most anticipated rock tour in 2007, the announcement of 's tour dates is undoubtedly great news to music fans especially in rock genre. Heaven and Hell as the Ronnie James Dio's version of is reunited in this tour for the first time since 15 years ago. The band is finally hitting the road starting from March 11 in Vancouver.

There has been 12 stops revealed in the band's official website, including the one night only stop at the prestigious New York's Radio City Music Hall on March 30. Besides the 12 dates, the announcement of additional tour schedules which are up to the end of the year in Europe, Asia and US will follow after.

News
>
Movie News
March 07, 2007 02:27:24 GMT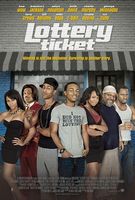 Building his screenwriting resume after being assigned to pen for "Welfare Queen", Abdul Williams is onboard to carry out writing duties in "" for Rogue Pictures which has successfully picked it up based on his treatment.

Presenting a premise of a teenage boy who must keep his winning lottery ticket a secret over a three day weekend, the urban comedy has already had music video director Erik White at helm with Evolution's Oren Koules and Mark Berg both serving as producers. Names to star have not yet been known and neither has the production date.

News
>
Celebrity Gossip
March 07, 2007 02:25:38 GMT
Has established her own style, the way she dresses does inspire young females to be as fashionable as her. With her becoming an inspiration in fashion, is now coming out with her own fashion line, which will be available in high-end boutiques, retail stores and online later this fall.

The star of MTV's popular series "The Hills", moreover, is teaming up with MTV Networks, announced Tuesday March 6th the first-ever celebrity-inspired digital fashion line to be introduced in the Virtual Hills virtual world. Both Lauren's physical and virtual world fashion lines are said to reflect such casual yet smart aesthetic fashion style.

News
>
Movie News
March 07, 2007 02:22:08 GMT
Finally able to secure his next directorial effort, Italian filmmaker Gabriele Muccino has landed deals with Universal Pictures to direct its romantic drama feature "Man and Wife (2009)", which is slated to begin shooting this summer.

No details yet about the plot, but the picture is said to be set in Brooklyn and present a story about an immigrant's love for the U.S.. Penning the screenplay is Lorene Scafaria with Double Feature's Michael Shamberg and Stacey Sher producing alongside Domenico Procacci.

News
>
Movie News
March 07, 2007 02:21:02 GMT
Making a balance between its horror and comedy productions, Dimension Films has obtained rights to a comedy pitch entitled "" to develop it at its pit, Variety had learned.

A high-concept comedy about twin brothers who are complete opposites, the project will be directed by "" helmer Walt Becker who is set to co-write the script as well alongside David Gallagher. The duo previously had their comedy pitch "Schooled" sold to Disney which reportedly has attached Dwayne '' Johnson to star in.