News
>
Celebrity Gossip
February 22, 2007 07:40:02 GMT
, the actress who plays the role of sexy neonatal surgeon Dr. Addison Montgomery-Shepherd in ABC's "Grey's Anatomy," is about to leave the series as the network has decided to pursue a "Grey's" spin-off with Dr. Addison as the lead character.

Concerning the new project, "Grey's" creator Shonda Rhimes is still working on it but has yet decided on a title. Rhimes, in fact, revealed on the idea to write a special two-hour episode to serve as the pilot, which is about to debut later in May. Meanwhile, ABC has no comment on that matter.

News
>
Music News
February 22, 2007 06:48:05 GMT
This just in. American hit TV series "American Idol" has reportedly scheduled the multi-talented to perform on their April 11th show. Report on that matter was first brought to public by Access Hollywood who claimed to have learned on that encounter from reliable sources.

If only the report proven true, J.Lo will then follow in the footsteps of , and , who have all taken to the 'American Idol' stage. Greater than that, Access Hollywood has also learned that is slated to perform on "Idol" on March 28th.

News
>
Movie News
February 22, 2007 06:34:04 GMT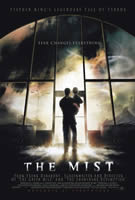 Picking up more members in "" cast lineup, Dimension Films has added both and to the horror project, which has already included , , and in the list.

An adaptation of Stephen King's novella of the same title, the flick concerns a group of people who gather up in a local supermarket after a thick unnatural mist spreads across the town and unleashes numerous murderous critters. Production is currently underway to meet a November 21 release.

News
>
Celebrity Gossip
February 22, 2007 06:14:35 GMT
The American ABC network came up Wednesday Feb 21st with the names of celebrities who will compete on the fourth season of "Dancing with the Stars." Among the group of celebrities mentioned are , the estranged wife of , world female boxing champion Laila Ali, the daughter of , and country music star just to name a few.

Also in the line-up will be former boy band member Joey Fatone, Olympic speed-skater Apolo Anton Ohno, former basketball star Clyde Drexler, TV-radio host Leeza Gibbons and Vincent Pastore, who appeared on "The Sopranos." As of the cast for the upcoming season of "Dancing," which premieres on March 19, was announced on ABC's "Good Morning America" program.

News
>
Movie News
February 22, 2007 04:55:46 GMT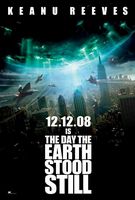 Another big-budget sci-fi remake is on the move, this time at the 20th Century Fox. The studio has confirmed through FirstShowing.net that it is about to develop "", a new version of its 1951 movie of the same title directed by Robert Wise.

No words yet about cast, crew, and production schedule, but Fox has claimed that the picture will be released on May 9 next year, 4 months and 23 days earlier than the original's release date fifty-six years ago.

News
>
Celebrity Gossip
February 22, 2007 04:37:37 GMT
Notwithstanding with all the bad publication, does know how to be the right man in the right time and place. The man, who is the father of ' two children Sean Preston and Jayden James, hit hard right to the target. The failed rapper is about to go to court Thursday Feb 22nd, reportedly for an emergency hearing regarding custody of his two sons with Spears.

K-Fed and his lawyers are scheduled to appear in court within hours, early morning on Thursday. It is believed Kevin will be going to court to re-negotiate the custody agreement he reached with Spears, which had been extended from January and will come to an end next week.

News
>
Movie News
February 22, 2007 04:17:02 GMT
Making a great match for , has smoothly included in to star opposite the actress in his untitled Spanish flick, which is planned to be made after the completion of his third London movie, "."

Written and directed by Allen, the picture has already had both his sister Letty Aronson and Jaume Roures onboard to serve as the producers. While not much is known of the film's plot, as is often the case with Allen's movies, filming is expected to start this summer in Barcelona under Mediapro and Gravier Productions banner.

News
>
Celebrity Gossip
February 22, 2007 04:13:21 GMT
New rumors surface by the hour that , frontman, is dating , the daughter of and .

Wentz and Rumer were both seen hooked up at Hollywood's Shag nightclub at the weekend, with "Rumer looked like she was having a great time with Pete," a spywitness told The Sun. "He's a good looking boy and they sat together in the VIP area while their pals danced."

News
>
Movie News
February 22, 2007 03:20:58 GMT
Horror fans, wait for something interesting coming from the hands of Mike De Luca. Variety has reported that the renowned producer is teaming up with Phoenix Pictures to develop a thriller horror feature entitled "", an adaptation of Charlie Huston's 2005 vampire novel which is the first of a five-book series that the producers are eyeing as a potential franchise.

No production schedule set yet for the flick, but it is confirmed that "Con Air" scribe Scott Rosenberg will pen the screenplay with De Luca producing through his Mike De Luca Productions. The pair recently joined forces to make an untitled project for Sony Pictures that follows a former thief as he returns to action aboard the Orient Express.

News
>
Music News
February 22, 2007 03:13:59 GMT
reclaims her position on the Billboard Hot 200. The singer returns to the top spot of the US album charts Wednesday Feb 21st, with her album "" sold another 211,000 copies for the week ended Sunday Feb 18th. "Not Too Late" is Jones' third album, a follow up to her second LP, "" which was released in 2004 to high sales.

Following close behind at the 2nd spot on the chart is the late 's posthumous release "" moves 165,000 copies. The "Grammy Nominees 2007" compilation, in the meantime, rises four places to No. 3 with 131,000 copies, while 's self-titled debut bounces five places to No. 4 with 120,000. 's "", who was last week's chart topper, falls to No. 5 with 119,000.

News
>
Celebrity Gossip
February 22, 2007 02:36:32 GMT
What the hell is thinking? I guess she has lost her mind. The pop singer provoked another frenzy when she on Wednesday Feb 21st abruptly checked out of a rehabilitation facility, just hours after checking in. That was the second time in a week that she had fled a treatment center within 24 hours.

On the incident, the television news magazine "The Insider" initially reported that Spears called a car service, walked out of the Promises Residential Treatment Centers in Malibu, Calif., and left the facility early Wednesday morning despite the short of the usual 45-day stay. Rumors on the street say the troubled singer couldn't handle rehab and went home.

News
>
Celebrity Gossip
February 22, 2007 02:11:25 GMT
The "Desperate Housewives" star and her husband Tom Mahoney happily welcomed the arrival of their first child Tuesday February 20th. The actress gave birth to fraternal twin girls, named Eden and Savannah, in Los Angeles.

Confirming the arrival of the babies, a representative for Cross said, "Mother and babies are all doing well."

News
>
Movie News
February 21, 2007 09:04:50 GMT
Heading towards good progress, "The Night Watchman
1
" is getting big support from Fox Searchlight and New Regency as both companies have agreed to co-finance the flick together.
Originally penned by authors John Ridley and James Ellroy, the thriller drama focuses on a cop who's always done what was needed to solve homicides and crack down on gang violence. However, everything falls apart when he gets a wakeup call and decides he can no longer play the game that made him so effective.
News
>
Music News
February 21, 2007 08:54:17 GMT
Nominees for this year's Gospel Music Association's (GMA) Dove awards have been revealed Tuesday Feb 20th. Among numbers of leading nominees, is the top one. The Christian singer, who was last year's leading nominee and also Artist of the Year, leads the 38th annual GMA Dove Awards with nine nominations.

Among the awards Tomlin is up for this year include Artist of the Year, Male Vocalist of the Year, Song of the Year and Pop/Contemporary Song of the Year for "Made to Worship," Praise and Worship Album and Pop/Contemporary Album for "" and Special Event Album for "Passion: Everything Glorious." In addition to those, Tomlin also vies for the category of Worship Song of the Year for "Made to Worship" and "Holy Is the Lord."

News
>
Movie News
February 21, 2007 08:41:27 GMT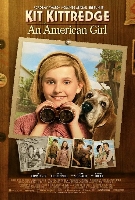 The "American Girl" finally finds a new home to settle in. Recently abandoned by Walden Media which originally was in charge to handle financial matters, the project now is set to be developed under HBO Films following its acquisition to the film's rights for Picturehouse Entertainment, The Hollywood Reporter has revealed.

Based on a popular line of historically accurate dolls and books for girls, the flick will present the story of one of the dolls, Kit Kittredge, and a nine-year-old girl who has to deal with hardships during the Great Depression. Apart from backing it up, HBO has also signed with the retailer to create and distribute feature films, specials and documentaries based on the girls.