News
>
Music News
June 30, 2007 04:43:44 GMT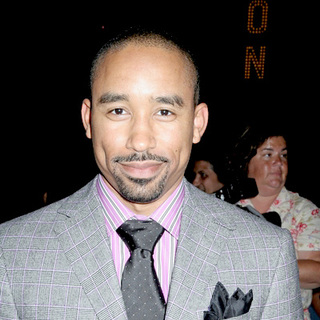 has penned Grammy winning song for and is even trusted to "save" 's music career. The producer and songwriter is now demanding the spotlight to shine on him through the release of "".

A debut record for him, Austin has worked on this one for a long time. The album that was originally scheduled for last year is said to have the "timeless" factor. "When you think of Miami's Ocean Drive, you think elegance, you think classy, sexy, fresh-all the things we feel this album is", said Austin. "We tried to create an album that is timeless."

News
>
Movie News
June 30, 2007 04:38:11 GMT
Compiling a handful of projects in his film resume, has added one more flick into the list entitled "" which he is set to both topline and produce for Universal Pictures.

Story revolves around a hard-partying software executive who is assigned a court-appointed Sober Buddy, played by Carrey, to keep him under control during a critical business trip to Las Vegas. All goes well until Carrey's character loses control and falls off the wagon.

News
>
Celebrity Gossip
June 30, 2007 04:35:04 GMT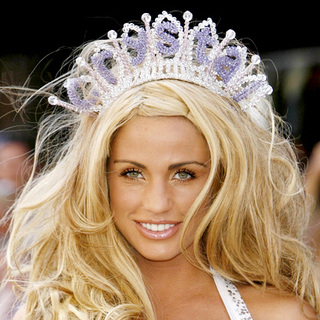 British celebrity couple aka Jordan and her husband welcomed the arrival of their third child, a baby girl, in London on Friday June 29th.

The baby girl was born through caesarean section at 8:49 a.m. in London's Portland Hospital. She weighed in 6 pounds, 13 ounces. The proud parents have not given her a name just yet.

News
>
Movie News
June 30, 2007 04:08:03 GMT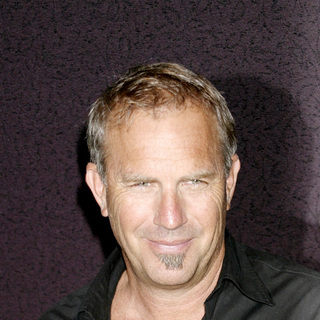 Creating an unusual strategy in show business, is reported to spark an animated series called "The Explorer Club" to then turn it into a live-action flick which he will topline.

The Oscar-winning actor is said to produce and finance as well as lend his voice to the series, which is slated to originate on the Internet during the holiday season in twelve four-minute segments. The plan is to gain a following first before moving on with the intention to bring it to the big screen.

News
>
Celebrity Gossip
June 30, 2007 03:56:49 GMT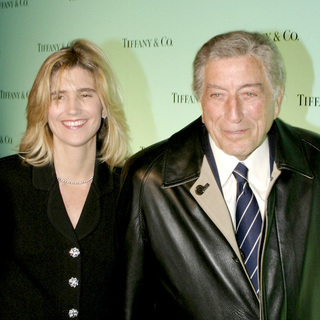 Newlyweds and wife Susan Crow talk their marriage details and honeymoon plan to People, spilling on the secret for their 20 years relationship.

Bennett praised his bride, telling People at the Los Angeles Film Festival's Spirit of Independence Awards on Thursday June 28th, Crow "has good ears and she likes good music", most of all "She likes the way I sing."

News
>
Celebrity Gossip
June 30, 2007 03:30:33 GMT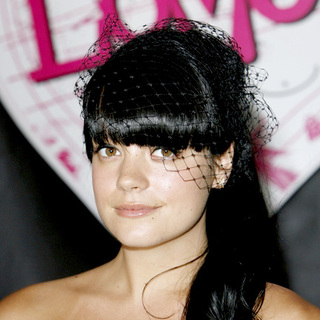 Breaking news. arrested. The songbird was arrested Thursday June 28th over an alleged assault on a photographer outside a London nightclub back in March early this year.

Attended a police station in central London by appointment, Allen was questioned about an alleged assault on photographer Kevin Rush, 43, near the Wardour Club in London's Soho on March 13th.

News
>
Movie News
June 30, 2007 03:27:41 GMT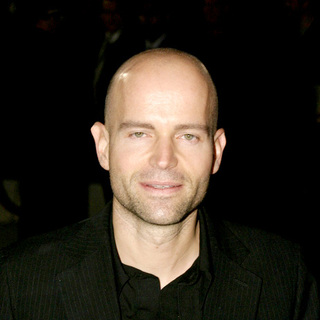 In his glory of securing coveted directing slot in "Bond 22", Marc Forster appears to have another stint to do in his future schedule. The Hollywood Reporter has revealed that the Swiss filmmaker is reuniting with Mandate Pictures to executive produce the studio's drama feature "Land of the Roses" which he will possibly direct.

Inspired by the real-life account of Kurdish immigrant Ibrahim Parlak in post-9/11 tragedy, pic follows a suburban mother as she attempts to exonerate a hardworking Middle Eastern father falsely imprisoned as a terrorist by Homeland Security with the support of her fellow outraged townspeople.

News
>
Movie News
June 30, 2007 03:06:42 GMT
Not slowing down in generating tension on the big screen, Fox Searchlight Pictures is working on a new movie entitled "" based on a script penned by Carter Blanchard of which rights it has successfully optioned.

Plot details have not yet been revealed, but it is informed the flick will be a psychological sci-fi thriller set in the world of near-death experiences. Meanwhile, Aaron Kaplan and Sean Perrone have both been confirmed to serve as the producers through their Kaplan/Perrone Entertainment.

News
>
Celebrity Gossip
June 30, 2007 02:54:04 GMT
While their wedding is said to be a fairytale one, and also planning a blowout pre-wedding parties. The couple reportedly will have their bachelorette and bachelor parties in the same location in St. Tropez Saturday June 30th.

With each of them taking half of the exclusive V.I.P. Room, the guests which among others include and Parker's younger brothers T.J. and Pierre, will be treated with performances by hip-hop artists Cut Killer and MC Big Ali from New York City, as well as a DJ session by club owner Jean Roch.

News
>
Movie News
June 30, 2007 02:30:12 GMT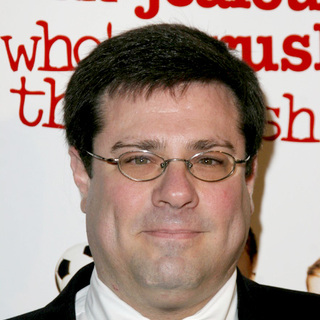 Continuing its commitment in providing entertainment appropriate for the whole family members, Walt Disney Pictures is developing a new family comedy titled "" and has appointed the creative team behind its forthcoming flick "" to work on the project.

Being so, Andy Fickman thus is reuniting scribes Nichole Millard and Kathryn Price to join forces in writing the screenplay for the flick, which he will also direct. Meanwhile, Mark Ciardi and Gordon Gray will join them once again to handle producing matters via their Mayhem Pictures.

News
>
Celebrity Gossip
June 30, 2007 02:10:35 GMT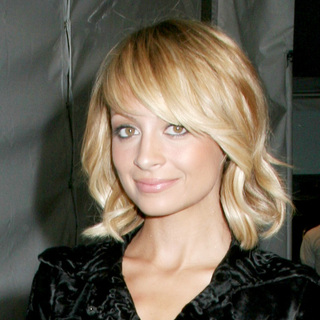 and boyfriend Joel Madden have been all over the news lately as she's been reported pregnant with his child. Now, the couple creates media headlines, again, as she's been spotted shopping for a wedding dress, thus sparks wedding rumors.

Apparently, the socialite wants to look her best on the big day. "She's shopping around for a wedding dress," 24Sizzler.com quoted a source as saying. "She's calling around looking for a dress, and asking stylists for help."

News
>
Movie News
June 30, 2007 01:58:43 GMT

On the heels of the success he received through his "", Gabriel Range has been assigned to both write and direct an untitled drama under Paramount Pictures, Variety has learned.

Produced by Lorenzo di Bonaventura, the project s intended to be a fictional look at a real event about a young man who turns up at a home and tells a couple that he's their child who disappeared years ago. Story is said by Range to have some surprising twists and turns.

News
>
Movie News
June 30, 2007 01:56:38 GMT
Cheers and screams were heard at Tokyo's Roppongi Hills Thursday, June 28 as hundreds of Japanese teens from all over Japan went into a frenzy upon the arrival of star at the city's premiere of "."

Dressed in a white summer suit and a pale blue shirt, the young actor, who is turning eighteen this month, smoothly walked his way down the red carpet to an outdoor stage at the complex, stopping to shake hands and sign autographs before surprisingly greeted the fans in Japanese language.

News
>
Movie News
June 29, 2007 10:04:22 GMT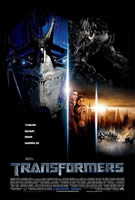 Westwood Village in Los Angeles, California sure became the center of attention on Wednesday, June 27 as flocks of celebrity figures merrily gathered together to attend the L.A. premiere of the highly-anticipated action flick "", screened as part of this year's Los Angeles Film Festival.

Spotted walking down the blue carpet were the flick's starry cast members like , , , and who cheerfully did his own version of the original series' theme song. Other well-known names coming included rapper , frontman , , and A.J. McLean of .

News
>
Music News
June 29, 2007 09:59:31 GMT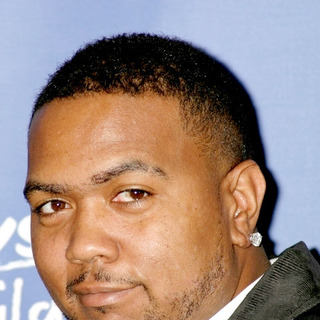 With already on board, Electronic Arts (EA) has to announced the rest of tracks in support of 'Madden NFL 2008' game. As the theme next year, EA decides to combine rock and R&B.

"The annual goal of the 'Madden NFL' soundtrack is to give unprecedented exposure to new artists, bring established stars to a whole new level, and single-handedly define the sound of the coming year via the biggest sports franchise in video game history," said EA executive Steve Schnur.