News
>
Celebrity Gossip
May 14, 2008 03:02:54 GMT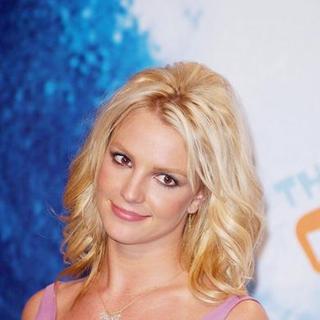 Is no stranger to minor car crash, got into another fender-bender yet again. The pop singer, who's working her comeback into the music industry, rear-ended a red Ford Explorer while at a stop light on Sunset Boulevard in Beverly Hills on Tuesday afternoon, May 13, TMZ reported.

Britney was leaving her Studio City home for an afternoon drive on her white Mercedes SL just after 2 P.M. local time and stopped at the red light, when for an unknown reason, she accelerated, smacking into a maroon Ford Explorer in front of her, which was driven by another woman. Thankfully, neither party was hurt in the crash and there were only minor damages to both cars.

News
>
Music News
May 14, 2008 02:24:32 GMT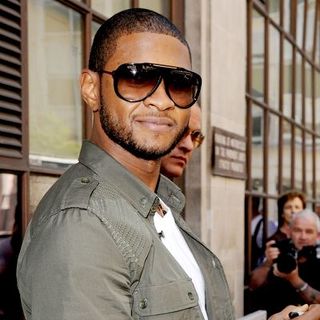 Getting closer to the release date of his new album, which will be hitting the stores on May 27, the full track listing of 's "" has been revealed. The new album will consist in total of 17 songs, including his hit single "Love in This Club". On the new album the R 'n' B singer worked with some famous names such as , , , , and many more. The new album will be Usher's fifth after his first debut in 1994 with a self-titled album.

The first single that has been released from the upcoming LP was "Love In This Club", which features Jeezy. The song, that was dropped on February 26, became a hit as it peaked at #1 at the Billboard 100 chart.

News
>
Celebrity Gossip
May 14, 2008 02:21:28 GMT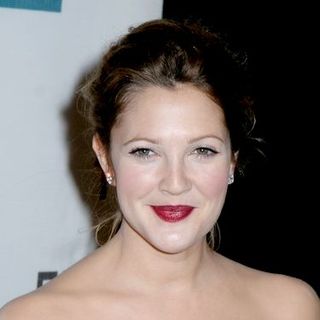 was left unhurt in hit and run crash in West Hollywood on Monday, May 12. The actress was driving near Gardner Street and Santa Monica Boulevard just before noon that day when her car was hit from behind.

The offending vehicle, according to the explanation given by Los Angeles County sheriff's Sgt. Kristin Aloma, sped off but was pursued by Barrymore, who managed to note the license plate before she lost the car in traffic. She then handed the number to the authorities who are still trying to track down the driver.

News
>
Movie News
May 14, 2008 02:16:39 GMT

Plenty of unconfirmed updates and the dishing out of several previous rumors do not seems to stop media from uncovering reports on the forthcoming sequel of the hit 2007 "". Recent news coming from "" suggests that the Michael Bay-directed film has become the latest addition in the list of upcoming 3-D movies.

This 3-D report appears to be holding some truth. It was revealed in page 14 of for "2008 ShoWest Edition" as the newsletter exposes the list of slated 3-D movies in 2008 and 2009. Still, some argued that the 3-D release of this action film is yet a done deal. ComingSoon noted that the final decision on the third dimension format will depend on the availability of the Digital 3-D and IMAX 3-D screens. Meanwhile, Bay hasn't come out with any comment regarding the matter.

News
>
Music News
May 14, 2008 02:10:22 GMT

"If I Never See Your Face Again", the collaborative song between and has got its video premiered. It was directed by Anthony Mandler who also directed Rihanna's "Unfaithful" and was shot in Los Angeles earlier this month.

"If I Never" is a song that originally appeared on the band's 2007 album "" and its remix will be included in both acts' re-release album. Rihanna will drop the exclusive edition of her "" album on June 17 while Maroon are yet to reveal the date of their album's re-release.

News
>
Movie News
May 13, 2008 09:21:31 GMT

Though the second installment of "" movie is still months away from its theatrical release, a talk on the making of its third film, "The Pink Panther 3", has begun. On the development of the third comedy movie, it is reported that the film's star and producer Robert Simonds have started to work their way with the writers.

First to bring up the news to the media attention was Variety. Still, up to date, reports on the subject are still stuck merely on the talking with the writers. There is no elaboration made and thus, there is a possibility that the film may not be done after all.

News
>
Music News
May 13, 2008 09:16:09 GMT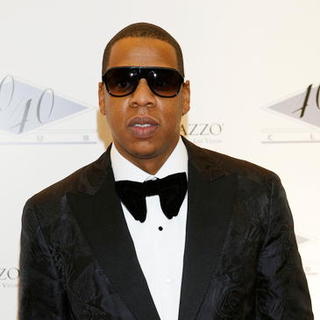 After his addition to the 2008 Glastonbury Festival was being criticized by some people, finally has spoken up answering the controversy. The rapper specifically answers to 's frontman Noel Gallagher's comment that disliked Jay-Z's installment as one of the performers at the event.

Answering Noel's critics the rapper said, "We don't play guitars, Noel, but hip-hop has put in its work like any other form of music. This headline show is just a natural progression. Rap music is still evolving." Moreover he also urged the Oasis guitarist to show more respect on hip-hop music saying, "We just have to respect each other's genre of music and move forward."

News
>
Celebrity Gossip
May 13, 2008 08:35:02 GMT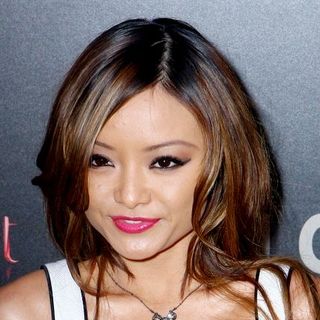 TV personality is turning an author. The model, entertainer, and singer who was dubbed "the Madonna of MySpace" by Time magazine after netting nearly two million friends on the social networking site, is teaming up with publisher Scribner to write a book about her life.

The book reportedly will be titled "Hooking Up With Tila Tequila". About her upcoming memoir, she said, "My fans write me every day with questions so I figured instead of responding and sitting there taking hours, I'll just put all the answers in a book from all their questions."

News
>
Movie News
May 13, 2008 08:33:49 GMT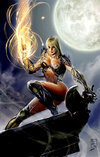 It seems that in the years to come, the movie industry has set eyes on comic books adaptation as another feature film based on a comic book will be brought to the big screen. Recent report regarding comic book adaptation movie stated that Platinum Studios have joined forces with Top Cow Productions and Arclight Films to make a live-action movie out of "".

The film adapted from a comic book published by Top Cow Prods will center its story on a female detective who gets her power through a mystical weapon. Allegedly, the movie scripted by Ethan Erwin and Marty Musatov will be having an on-location filming in Australia. Though the producers have yet to start the casting, they are planning to start the production in September 2008.

News
>
Music News
May 13, 2008 08:15:54 GMT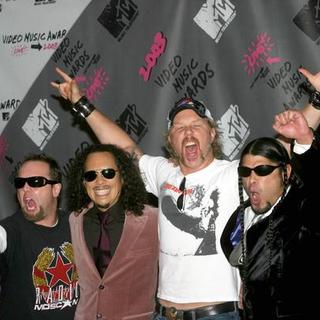 In order to get closer to their fans and promote their upcoming yet to be titled album, have launch a special website called . On that site, fans can see footages, clips and other teasers of their new LP before it is officially released.

The contents that being offered on that website are, footages of the band's writing and recording session, riffs and excerpts from the new album, exclusive photos, a chance to win backstage passes to all of their shows this summer, unique live tracks, an opportunity to join the rockers live summer events and the low down from the band themselves. Not only that, Metallica also offered another stuff called Mission Metallica: Premium, which is a program that will give more exclusive treatment to their fans including delivering the band's new album on the devotees home on its release day.

News
>
Celebrity Gossip
May 13, 2008 08:13:56 GMT
Has made her first public appearance since the birth of her daughter Nahla Ariela Aubry on March 16, showing off her post baby figure as she attended a charity gala in Beverly Hills, California late last month, won't stop creating yet another media headline. The movie beauty fueled speculation of an engagement after she was spotted sporting a ring on her left hand Saturday, May 10.

MediaTakeOut obtained not only the pic of the supposed engagement ring, but also a confirmation from a source close to Halle's model boyfriend Gabriel Aubry who claimed the ring as first belonged to Gabriel's grandmother. No words just yet from Halle herself and her people concerning the engagement report.

News
>
Movie News
May 13, 2008 07:38:22 GMT

As "" is coming closer and closer to its theatrical debut, another featurette of the action fantasy tidbit has emerged on the interwebs. The new video footage that takes 3 minutes to be viewed gives preview to this darker and enchanting movie as well as description of the film coming from its cast and crew.

Explaining what happens to the magical world of Narnia since the Pevensie siblings left it, director Andrew Adamson is the first to give his comment on the movie. Aside from Adamson, "Caspian" stars, including , and also let out the storyline and also what they think about the sequel. The featurette exposes many footages from the movie as well as behind the scene clips showing the on-set filming.

News
>
Music News
May 13, 2008 07:35:53 GMT

Rock band have announced that they will push back the release date of their new LP "Saint of Los Angeles" from June 17 to June 24. The band have a strong reason to delay their album's release, which is to add one new track titled "Goin' Out Swingin'" on the upcoming set.

Crue's bassist, Nikki Sixx, confirmed the news to the press saying, "We pushed back the release one week so that we could get it onto the album -- it now has 13 tracks." He also added, "It's the ultimate song to end the record with and begin the new chapter of our career."

News
>
Movie News
May 13, 2008 07:03:16 GMT

Following a series of "" viral videos released on the net, a new featurette centering on the story behind the Walt Disney Pictures' animation movie has come out online. The over a minute long video footage entitled "A Hero's Journey" brings a behind the scene look into the lonely robot film.

Though containing many footages that have been previewed previously, the new featurette is enriched with commentary from director/scribbler Andrew Stanton giving out the background story to the animation comedy tidbit. In the video, Stanton describes Wall-E's character as well as what happens to him.

News
>
Music News
May 13, 2008 07:02:04 GMT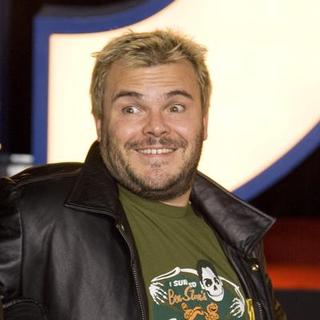 After finishing his new movie "", will now get back to his music roots still in support of the movie. Jack will soon release a cover version of Carl Douglas 1974 hit song "Kung Fu Fighting" as the soundtrack of the upcoming movie.

On the track Jack will team up with one of 's member . The song will be dropped via digital outlets on May 27, while the full soundtrack album of the movie is set to hit the stores on June 3, three days before the flick gets its official release on June 6.