News
>
Music News
March 28, 2008 02:44:12 GMT

makes the greatest leap this year with his new single "Lollipop" that features the late rapper Major Static. The first single off the rapper's upcoming album, "", made a huge leap from #85 straight to #9 on Billboard Hot 100 chart. "Lollipop" also takes in #2 on Hot Digital Songs chart by being hit with 143,000 downloads.

On the singles chart this week however, the highlight is focused on British singer who scores her first U.S. #1 with her hit "Bleeding Love". The single was placed #8 last week but has gone straight to the top place in its sixth week. With the position, Lewis is therefore named the first female artist to have her debut single reaching #1 since aka Fergie did it in 2006 with "London Bridge".

News
>
Movie News
March 28, 2008 02:24:06 GMT

Following the online outing of the "" bootleg teaser in late March, the unauthorized teaser trailer of "The X Files" sequel as well as the film's poster leaked on the interwebs. The bootleg teaser, which takes a bit more than a minute to be viewed, is said to be taped from its preview at the Paley Film Festival on March 26, 2008, according to FileFront.com.

This leaked teaser contains scenes that are pretty much different from . It begins with the shot of some sort of a laboratory. Then, it quickly changes into a shot of a shocked girl which is followed by appearing words stating, "There are mysteries that cannot be solved." Further, the video footage continues with more glimpses into the film. Unlike in the previous teaser, this new teaser gives out the clearer look into the lead characters played by and .

News
>
Celebrity Gossip
March 28, 2008 02:03:05 GMT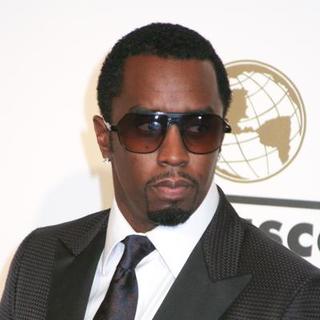 Hot on the heels of him being linked to the 1994 shooting of the late rapper and actor , makes another major media headline as he's been reported to have been going out on some secret dates with actress lately. Hollyscoop was the first to report on a possible romance between the celebrities.

Diddy and Diaz, as claimed by the site, were spotted dining at Osteria Mozza restaurant way back on March 15. They arrived at the restaurant separately, yet left together through the back.

News
>
Movie News
March 28, 2008 01:43:04 GMT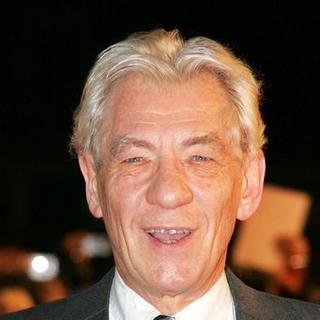 As English actor expressed his wish to reprise his role as the wise wizard character Gandalf in the upcoming "The Hobbit", it is unveiled that the character made famous by the 68-year-old actor in the "Lord of the Rings" trilogy may not be resurrected without him. In an earlier interview, the actor who has also appeared in "X-Men" series let out that the film producers want him to portray the character once again.

On the matter, the "" narrator explained, "Encouragingly, ['LOTR' director] Peter [Jackson] and [co-writer] Fran Walsh have told me they couldn't imagine 'The Hobbit' without their original Gandalf." However, on the conflicting side, the actor who has been dubbed as a Commander of the Order of the British Empire for his work and contributions to the theater revealed that he has yet to be called by the adventure fantasy helmer Guillermo del Toro. "Their confidence hasn't yet been confirmed by the director Guillermo Del Toro but I am keeping my diary free for 2009!" said McKellen positively.

News
>
Celebrity Gossip
March 28, 2008 01:33:01 GMT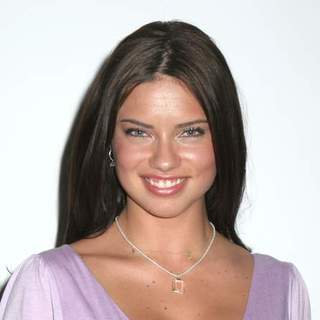 Arguably having a sexy curve, shows her asset in a new commercial for a cell phone. The Brazilian supermodel strips down for a new Samsung commercial.

The 40 seconds commercial shows the beauty "stripping down and putting on a show for one lucky guy, all via camera phone", Hollyscoop reports. Adriana is shown in the ad getting down from her bed and tries on some different costumes to match the guy's expectation.

News
>
Movie News
March 27, 2008 09:42:16 GMT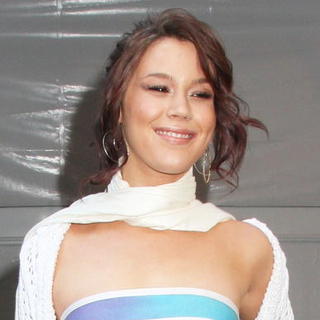 Acclaimed British soul singer is said to swap her music career for a brief moment to take the chance of playing a lesbian. According to The Sun, the 20-year-old Grammy Award-winning singer have been signed in to star in a British comedy "Snappers".

In the film, the "Tell Me 'Bout It" singer has been set to portray Stephanie, the lesbian campsite entertainment manager. It was further explained that by playing the character, she would have a "long, lingering French kiss" with another woman. It is still unclear though who will be playing her partner in the raunchy scene. Meanwhile, on landing the character, Stone commented, "There are things that are going to really push the boundaries and that excites me!"

News
>
Music News
March 27, 2008 09:32:08 GMT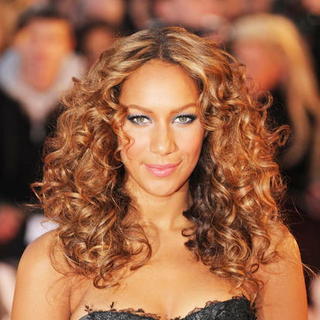 is advised by experts from both Britain and America who said that she will need to get her tonsil cut out if she wants to retain her voice. The top throat surgeons however, convinced Lewis that she may not have to endure a lost of voice that has produced mega-selling single "Bleeding Love".

The X factor winner is juggling numerous duties behind her debut release "" that will hit U.S. on April 8 but she has suffered from tonsillitis, a kind of throat infection, in the past few weeks. "She needs to try and rest because it tends to flare up when she is tired and run-down," a source said. "But that's really difficult with her current schedule. She suffered throat problems a few times last year and earlier this year. Leona's worried this may become a long-term problem and wants to sort it out."

News
>
Movie News
March 27, 2008 08:50:01 GMT

Latest movie reports have claimed that Michael Dougherty, the screenwriter of superhero flick "", will be teaming up with Walt Disney Pictures and Robert Zemeckis' ImageMovers to develop an animation film "". Variety reported that Dougherty has been set to pen and direct the film.

In developing the feature film's script, the writer of "" will be joined by Breehn Burns and Simeon Wilkins. Further, it was said that he also plans to helm the film using the same motion-capture-technology techniques used to make 's "". On the using of the technology, Dougherty explained that the movement digital recording technology is needed to "tell a story that's a throwback to old Godzilla movies".

News
>
Music News
March 27, 2008 07:56:41 GMT

The ever-energetic gave more than the Malaysian audience have bargained for. Two of the girls flashed out their private parts for all the audience to see when they performed in the Asian country's capital, Kuala Lumpur during their world tour in 2006.

Carmit Bachar who wore a white tank top and green 'barely there' vest accidentally popped out her left nipple while hot pants-wearing Ashley Roberts squatted as part of the dance routine only to 'open up' what was between her legs. Photos of the mishaps can be seen on . Carmit is no longer part of the group starting this year when she announced her departure to pursue solo career.

News
>
Movie News
March 27, 2008 07:55:35 GMT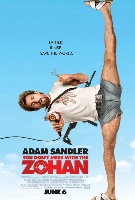 Apparently, another trailer of 's upcoming comedy "" has leaked out on the interwebs. JoBlo.com has posted the more than two minutes video footage on their site. On the article accompanying the trailer, JoBlo explained that the new trailer might be the almost-finish version of the supposed new trailer.

The trailer begins with a shot over an Israeli city and quickly changes to a glimpse showing Sandler's character preparing his gun before going on with a shot of a military camp. The new version of the film's trailer shows a completely different take of the film. Unlike the which explained how Zohan gets into New York City, it focuses more on the incredible hair-styling techniques possessed by Zohan.

News
>
Celebrity Gossip
March 27, 2008 07:29:38 GMT
From singer to chef. It appears that wants to reinvent himself as a celebrity chef as he reportedly has been keeping himself busy learning to cook, taking private lessons.

However, friends are apparently concerned that the former star is only interested in cooking junk food, like chips and burgers, The Sun reported. Greater than that, he's planning to host his own cookery show.

News
>
Music News
March 27, 2008 07:24:20 GMT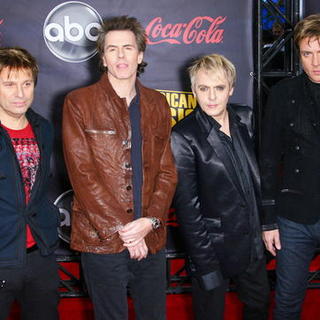 did not leave a good first impression on their reunion tour on Wednesday, March 26. The rock band who reformed in 2007 to release the album "", got off an awkward start in New Zealand when a string of mishaps occurred on stage.

Reports said that vocalist Simon Le Bon forgot the lyrics of "Hungry Like the Wolf" which is one of their biggest hits. The vocalist however, managed to pull it through and according to Herald, the audience did not seem to mind.

News
>
Movie News
March 27, 2008 07:21:05 GMT

Following the footsteps of in nailing a part in "", three more theps have joined the cast of the upcoming horror thriller project. According to Hollywood Reporter, , Lorna Raver and David Paymer have all been tapped to star in the supernatural tale's flick.

The "Cloverfield" actress Lucas has been signed to play the roommate and best friend of the lead character, while Raver, the depicter of Rebecca Kaplan in television series "The Young and the Restless", has been set to portray Mrs. Ganush, the old-school Eastern European woman who set the curse. Further, the co-star of and in "" Paymer will be playing Mr. Jacks, the lead character's boss.

News
>
Celebrity Gossip
March 27, 2008 07:10:20 GMT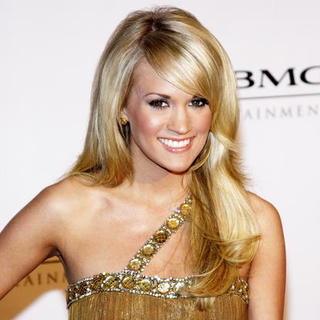 and broke up, US Weekly has claimed. The celebrity couple issued no comment on the break up report and representatives for both of them also declined to comment.

US Weekly reported that Carrie and Chace, who did not go public with their romance until October 2007, have called it quits. Report on that matter arose amidst heavy media speculation that Chace is having a "very friendly" relationship with former member JC Chasez.

News
>
Movie News
March 27, 2008 06:39:20 GMT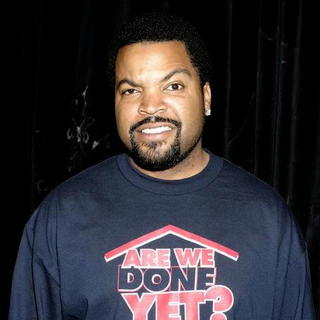 Hip-hop artist/actor reportedly will bring his first written script following his "Friday" series to the big screen. According to Variety, the 38-year-old entertainer has been set to star as well as co-produce "" for Dimension Films.

In the film, the star of the "Barbershop" series will be portraying an ill-equipped music promoter who gets once in a lifetime chance to book an A-list hip-hop artist into a midsized California venue. Aside from showing off her acting skills, Cube will also produce the film alongside his Cube Vision partner Matt Alvarez.