News
>
Celebrity Gossip
August 14, 2008 03:44:32 GMT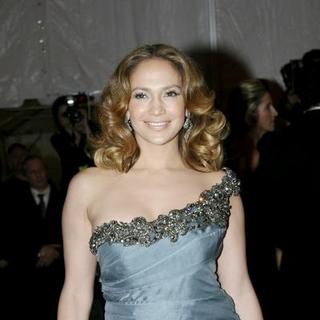 Despite the pros and cons addressed to "", is aiming to bring the 2002 comedy romance flick to the small screen. She is teaming up with ABC to develop a TV series based on it which will see her lending a helping hand to co-produce alongside Joe Roth and Elaine Goldsmith-Thomas.

Screen writer Chad Hodge who's been tapped to pen the pilot said, unlike the original movie, the TV series will feature "a different maid in a different Manhattan." He furthermore explained, "While the hotel's clientele is an obvious part of this world, I'm more interested in the downstairs part of Upstairs, Downstairs," when referring to the series' main character, a young Latina from the Bronx working at a Manhattan hotel who tries to pursue her dreams.

News
>
Movie News
August 14, 2008 03:34:48 GMT

Rumor has it the feet stomping penguins are lining up to return to the big screen. The Academy Award-winning animated feature "" about a poor in singing but genius at tap dancing young penguin, has been noted to be getting its sequel, "Happy Feet 2", done by Dr. D Studios.

At , the sequel to the George Miller-directed animation movie has been listed under the category of "In Production". Supporting the development of the sequel, the company formed by Omnilab Media Group and filmmaker George Miller also let out stating, "We are currently working on Happy Feet 2, with several other film projects to follow and we are actively hiring."

News
>
Movie News
August 14, 2008 02:58:28 GMT

After presenting movie lovers with the of "", Warner Bros. Pictures have debuted a new trailer of their latest spy thriller. Considerably longer than the previously released trailer, the new footage is a full length domestic trailer that gives out a deeper look into the film featuring and .

Telling the story of Roger Ferris, "Lies" follows this former journalist turned CIA operative as he is sent to a mission to track down an important terrorist leader suspected to be running his network in Jordan. Attempting to infiltrate the organization, Ferris is forced to team up with a manipulative CIA boss, Ed Hoffman, and a Jordanian intelligence's head. But, how far he could trust those men will be the other thing that he should find out before his mission and especially his life are put on the line.

News
>
Music News
August 14, 2008 02:54:30 GMT

Rapper continues his promotional rounds for his upcoming studio album called as "Too Hood 2 B Hollywood". He has released a C2K Entertainment-produced music video for single "Keep It 100". The rapper is seen in the video, singing verses in sidewalk of a downtown.

B.G.'s forthcoming album was to be released on February 5 but is now scheduled to hit the market in late November. There is no further explanation about the delay. However, in an interview, B.G. says that he wants to develop a classic album. Furthermore, he also says that his management team plans him to team up with rapper on a tour. He says, "My style has changed and I've grown as a person. I was real open-minded when I made this record. I've got one of the best A&R [reps] in the business, Jean Nelson, and we've come up with a vision to make a classic album that's going to go down in the hall of fame. He was planing on joining with Nelly on a tour."

News
>
Movie News
August 14, 2008 02:20:48 GMT

Having been postponed again and again previously, "" finally offers one good news to those who have been waiting to see this controversial movie. On Wednesday, August 13, Metro Goldwyn Mayer Pictures have announced that they will release the -starring drama thriller a day after Christmas Day on December 26.

Earlier, "Valkyrie" has undergone several changes on its release date. It was originally slated for August 8 which then pushed forward to June 27. However, to avoid competition with Pixar's "" and Universal Pictures' "", it was delayed to October 3. The last alteration done to the schedule was done in April. At the time, the Bryan Singer-directed film was pushed back to February 13, 2009.

News
>
Celebrity Gossip
August 14, 2008 02:19:35 GMT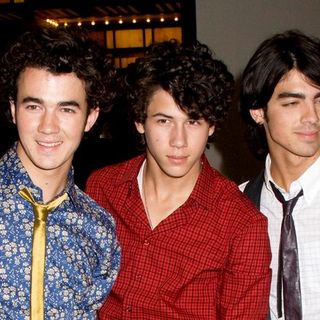 Having their hands full with a number of projects to be finished, took time to drop by MTV's "Total Request Live" Tuesday, August 12 to give a boost on their newly released album "." Lucky tons of female fans who were attending the show heard the boys talking about the girls of their dreams and also the possibility of them doing a big screen movie in the future.

Breaking his silence on what kind of girlfriend he wants, revealed "This is hard, but if they are nagging and annoying, you're like, 'Go away'". Older brother then added, "We're not ever really with people, 'cause we're always traveling. And you get on the phone and they're like, 'My day is awful, blah,' and you're like, 'This is not what I need right now!'"

News
>
Music News
August 14, 2008 02:05:31 GMT

Rap group have premiered two official music videos for singles "Close to Me" and "Get Down". The two singles are listed in their latest studio album entitled "".

The title of the album was originally announced to be "Shoot to Kill" and then changed to "Lock & Load". The album was originally scheduled to be released on June 24, 2008. However, it was not out until early July.

News
>
Celebrity Gossip
August 14, 2008 02:03:34 GMT
and split up and confirmation on that matter seems to have been accepted that multiple sources have confirmed their break up. The split was first reported Wednesday, August 13 by the U.K.'s Mirror, which claimed the couple split earlier this week after initially deciding to spend some time apart.

Reporting that it was John who initiated the split, the tabloid quoted a source close to the singer as saying, "There's been a bit of tension for some time. They initially opted for a break, hoping a trial split might make them stronger. Sadly it doesn't seem to have worked." The source added, "John took the decision to end things as he felt he just wasn't ready for the level of commitment that Jennifer deserved."

News
>
Music News
August 13, 2008 09:57:28 GMT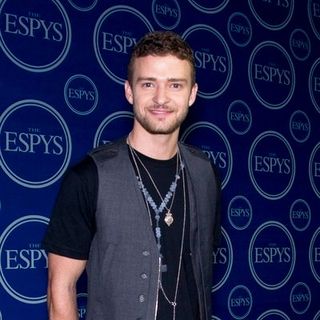 During this year New York Fashion Week held from September 5 to 12, celebrated pop star is going to present his latest denim collection named William Rast. In an interesting twist, he will not only showcase his line, but also accompany the models when they walk down the runway with his captivating voice.

According to a report from NYMag.com, the 27-year-old has been scheduled to deliver a music-meets-fashion act at live music venue Roseland Ballroom a few days after he performs at Fashion Rocks on September 5. On the clothing brand itself, it is the fashion line Timberlake started with his partner Trace Ayala two years prior.

News
>
Music News
August 13, 2008 09:53:50 GMT

Pop star has recently announced a duet plan with her sister . They will sing their own version of 's hit "The Winner Takes It All" for a theme song of a TV comedy situation entitled "Beautiful People".

Commenting on their duet, Dannii says that she is very excited and looks forward to it especially after performing with Kylie on her latest concert tour "KylieX2008". In an interview, she says, "I really miss singing so I am planning to do some more next year. Doing the duet with Kylie on tour was amazing. It was nice to share that. I definitely want to do a duet, it's just about finding the right thing and the right time."

News
>
Celebrity Gossip
August 13, 2008 09:49:43 GMT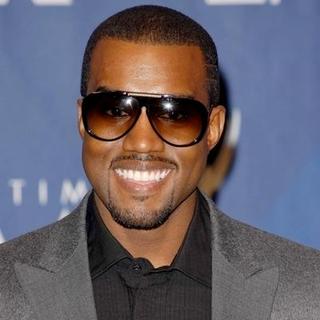 Having a very full plate on his agenda, won't stop channeling his diverse inner creativity. With a number of business ventures he's already on, the mogul adds Fatburger franchise into his resume, planning to open a chain of the burger restaurant in his native Chicago, Illinois.

Executives at West's company, KW Foods LLC, are said to have purchased the rights to the North American Fatburger franchise to develop 10 fast food joints in Chicago. The first of the eateries is set to open in Orland Park next month, while a second restaurant will be opened in January of 2009. A third location is yet to be revealed as the executives are still in the process of finalizing the lease.

News
>
Music News
August 13, 2008 09:46:36 GMT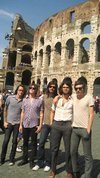 California rock band have premiered a music video for their latest "" single. After releasing "Sweet and Low" as the first single off the April album, the band have decided to pull out "I Still Ain't Over You" as the second one.

A black and white music video is made simple with the band playing their respective instruments in a lounge. The video was premiered via AOL on Tuesday, August 12.

News
>
Movie News
August 13, 2008 09:11:03 GMT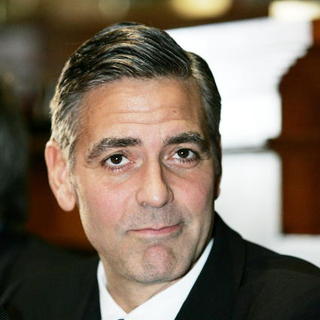 Following the success of the 2007 legal thriller "" from which he has been nominated for both Golden Globe and Oscar, is going to tackle another legal thriller project. Recently, the acclaimed actor has picked up the rights to Jonathan Mahler's book, "" for his Smoke House production company.

Allegedly paying a seven figure sum for the screen rights, many believe that this project may be Clooney's vehicle to direct, write and star. Still, his spokesman noted that the 47-year-old actor has yet to make any decision on his role on the project. Nevertheless, some suggested that he seems to fit for the role of the idealistic U.S. Navy lawyer Charles Swift.

News
>
Music News
August 13, 2008 09:04:58 GMT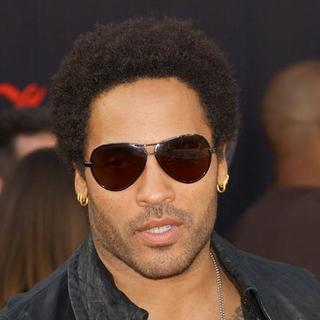 has shut down rumor, saying that he will reload as their new frontman. In an exclusive interview with RollingStone.com, the singer says, "I know and love the Velvet Revolver guys but there is no truth to the story about me joining their band."

The rumor has flown in the media when he was spotted hanging in a studio with the rock group. Beside Lenny, other rock singers linked to the frontman position of the Velvet Revolver include Sebastian Bach, 's former singer Sammy Hagar and 's husband Royston Langdon.

News
>
Celebrity Gossip
August 13, 2008 08:39:07 GMT
Taking the family-friendly roles she plays onscreen into reality, is returning the favor and specially aiming it for the . Showing some love for the music group, she and her on-screen older brother make a new YouTube video, urging everyone to buy the boys' latest LP "."

In her best attempt to pursue everyone to buy the album, Selena says in the clip "Go buy their album. And if you've already bought it, buy another one. And if you've already bought another one, buy another one after that!" It is widely believed that Selena made the footage as a response to ' favor in wearing a t-shirt which reads "Team Demi and Selena."