News
>
Music News
May 31, 2008 03:52:03 GMT

It has now been officially confirmed that will appear at Nelson Mandela's charity concert on June 27 in London's Hyde Park. The troubled singer along with , , and will make performances in honor of the former South African President who will turn 90 on July 18.

A spokesperson for Winehouse said that the singer is indeed "proud" and "honored" to be made part of the event. Further Tim Massey, the director of the event which is dubbed 46664 after Mandela's number while a prisoner, confirmed the involvement saying, "We are delighted Amy will be appearing at Hyde Park."

News
>
Music News
May 31, 2008 03:13:36 GMT
After a snippet of it leaked on the net earlier this week, finally the full version of 's "Mr. Carter" got streamed as well. The single has been confirmed as one of the songs that will be featured on the rapper's upcoming LP "". On that track, Wayne taps one of the famous names on the hip-hop industry, .

"Mr.Carter" is not the only track that has been leaked from the set as previously another song titled "Got Money" featuring has also streamed on-line earlier this month. Beside the two tracks, recently 10 other snippets of his new songs have also hit the Internet.

News
>
Movie News
May 31, 2008 03:05:56 GMT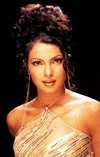 Recently, words circulating around "Superman: The Man of Steel" suggested that the American favorite superhero may perhaps get over his lover Lois Lane and find a new love interest. The rumor is sparked after Indian actress is said to be offered the role in the latest installment of the superhero film.

According to Zee News, trusted sources claimed that the 25-year-old beauty has caught the attention of the movie's filmmakers since they are looking for an Indian face to play a scientist. "The filmmakers had been looking for an Indian face for quite long as the role is of an Indian scientist. When they came to know of Priyanka shooting in the US for Dostana, the director of Superman went to the shoot to judge her work," quoted the publication from one of their source.

News
>
Celebrity Gossip
May 31, 2008 02:58:28 GMT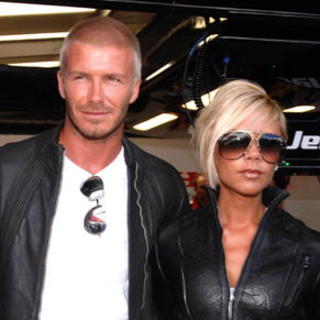 New report has just surfaced that buys wife a vineyard for her 34th birthday. He reportedly paid a seven-figure sum for the Californian vineyard as a belated birthday present for Victoria after spending months researching various different options.

David and Victoria, who are said to have become "wine buffs" while living in Spain when he played for Real Madrid, plan to produce top quality lines for themselves, friends and family. According to The Sun, the 33-year-old soccer god has recruited a team to help them run the vineyard.

News
>
Music News
May 31, 2008 02:33:03 GMT
has just released a surprising statement to his fans regarding the recent two new clips for his "Flashing Lights" that have been streaming on the net. Kanye stated on his that the recent videos, leaking on the net were not officially released by him.

The rapper also wrote that he did shot the two videos, but since he didn't like them he made another one and picked the last one as the official clip for "Flashing Lights". "I shot 3 vids for flashing lights cuz I ain't like the first 2. I loved the 3rd one that I released with Spike and hit the world with that," Kanye said.

News
>
Celebrity Gossip
May 31, 2008 02:31:49 GMT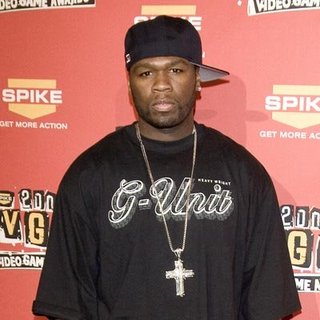 Trouble comes approaching yet again. The rapper is awaiting investigation after a fire destroyed his Long Island estate, which is occupied by his former girlfriend Shaniqua Tompkins and their 10-year-old son, Marquise, early Friday morning, May 30.

The fire broke out at the house in Dix Hills, N.Y. at around 5:00 A.M. Six people, including Shaniqua and Marquise, were in the house. They all were transported to the hospital, treated for smoke inhalation, and released shortly thereafter. The identity of the other foursome were not being disclosed though.

News
>
Movie News
May 31, 2008 02:09:16 GMT

Before a trailer of Alexandre Aja's latest horror thriller is presented online, the 20th Century Fox have brought forwards first a featurette for "" to be watched on the Internet. The featurette exposes literally behind-the-scene footages of the remake movie and is also aided with some explanation about the movie and main character by its star .

The slightly less than three-minutes video does not show any frame from the flick, instead it displays the footages from the on-set filming. Through this featurette, one can see the abandoned department store's set and the mirror that become the center of the story as well as a few raw footages of Sutherland's part. The video is also accompanied with Sutherland's description of his character that helps one to get the idea of the storyline.

News
>
Music News
May 30, 2008 09:36:43 GMT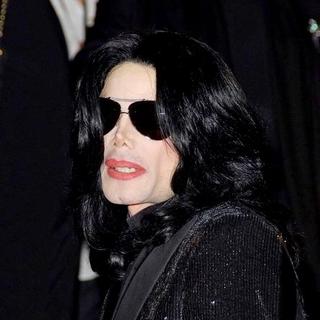 A new unpleasant news about surfaces, claiming that he was pulling out of an appearance at American Idol seventh season final due to stage fright. The report was revealed by The Sun newspaper, who stated that the singer canceled his performance at the last minute because he was too nervous.

Previously, the news about Michael's appearance at the Idol has been considered as a rumor and at the time was already denied by both the king of pop's representative and the American Idol's producer. Now it seems that the rumors could be true as it was reported by the newspaper that claimed that Michael was very scared to take the stage and kept saying, "I can't do it. Everyone will hate me."

News
>
Celebrity Gossip
May 30, 2008 09:23:10 GMT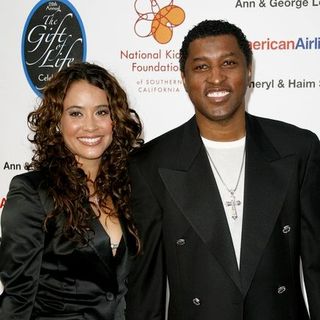 Another baby is on the way for . The R&B and pop musician is about to become a father for one more time as his girlfriend Nikki Pattenburg is pregnant with their first child together.

The good news was first reported by In Touch Weekly, which already quoted an insider as saying, "Babyface is thrilled about the pending bundle of joy." The baby is due at the end of 2008, it has been claimed.

News
>
Movie News
May 30, 2008 09:08:57 GMT

Zack and Miri are long-time friends. They have one big problem, debt. The only way out they can come up with is making an adult movie. The first R-rated teaser trailer of "" which has just been released online by filmmaker Kevin Smith gives out the first step of how the two platonic friends are going to make their X-rated film, the casting.

Unlike other ordinary teaser trailers, this video footage is not compiled of clips from the movie as Smith has explained earlier stating, "...it's not a trailer; it's a teaser. There ain't a frame of footage in this puppy that's in the actual flick, so feel free to watch it without fear of 'spoilers'. This is just a little something to give you a bit of a feel for the flick." The teaser appears to be a set of improvised outtakes done by the two main characters played by and while auditioning the potential cast members for their movie.

News
>
Music News
May 30, 2008 08:57:44 GMT

has just given a special treat for media people and journalists on Thursday, May 29 as he showed them a first look of his new music video for "Be A Nigger Too". The screening was held at the Tribecca Grand Hotel in New York City. Beside being attended by journalists, the event also saw the arrival of famous rappers such as Consequence and . Before the premiere started, the attendants were being entertained by a DJ who played some classic track from Nas. The highly anticipated clip itself was being introduced by director of the video himself, Rick Cordero.

The clip, which supposedly will get an official premiere to public sometimes in June, said by Rick to be inspired by Spike Lee's movie titled "". On the video beside featuring Nas, it is also being highlighted by appearances from . The video also shows lots of footages related to racism act.

News
>
Movie News
May 30, 2008 08:16:36 GMT

Though several revealing and funny trailers of 's new movie "" already have made their way to the virtual world earlier, it doesn't mean that the studio have run out of clips to be shown to the potential audience. Through the online release of the comedy movie's third trailer, Warner Bros. Pictures have given one another chance to get sneak peek into the film.

Though most of the clips compiled within this trailer are mostly similar to , the new trailer still offers several bits of unseen footages scattered throughout the two and a half minutes video. The trailer also presented Maxwell Smart in a more serious tone than those before although some footages still expose his clumsiness as an inexperienced superspy agent. It also gives out a closer look into the relationship between Smart and his partner Agent 99.

News
>
Music News
May 30, 2008 07:57:57 GMT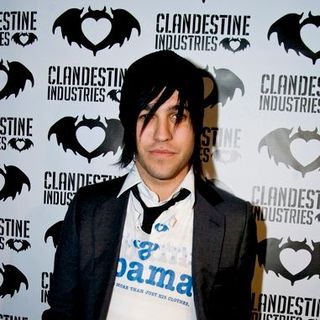 Shouting out your critics to others sometimes can do a good effect for you, that's exactly what just happened to bassist, who earned himself a contract deal thanks to his critics. Pete who recently blasted out to MTV saying that the music channel hasn't played enough real music lately, got a special present over his words as the cable network signed him to produce and host a new music program.

The new show the channel gives to Pete, will be called F'N MTV which will be a weekly program that features live performance and video premieres. The show set to debut on June 13 at 8 P.M. and from then on will air regularly on Friday nights. The new program won't just be about musicians and their music, but it will also involve music lovers.

News
>
Movie News
May 30, 2008 07:19:53 GMT

On Wednesday, May 28, rumor about the joining of "The Office" star to the cast of "" has been confirmed. Less than a day from the outing of the news, a new report allegedly affirming the return of some "" thesps has come out online.

In their latest article discussing the Michael Bay's follow-up film, Latino Review suggested that , and are indeed going to reprise their roles in the sequel of the hit action movie. If the story is true, the trio will be joining other original cast and who have justified their returns earlier.

News
>
Celebrity Gossip
May 30, 2008 07:12:21 GMT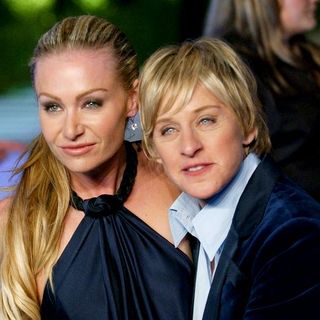 Already made public her plans to wed actress girlfriend , reportedly is planning a pre-wedding trip to Australia to meet Portia's family. Is hoping to travel to Portia's native country, Ellen actually wants to pay a visit to her grandmother who won't be able to travel to the U.S. for their upcoming wedding.

"I've met Portia's mother and her cousins, and I mentioned last night that we should go (to Australia) for Christmas. I can't wait to get there," Ellen was quoted as saying. "I'd like to get the show there. I'm going to push hard to make that happen."