News
>
Celebrity Gossip
January 28, 2008 03:14:02 GMT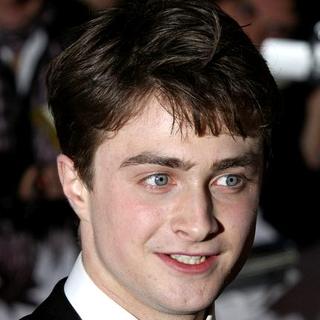 is single and available. The young British actor, best known for his role as Harry Potter in "Harry Potter" film series, has broken up with girlfriend Laura O'Toole.

The couple who never made their relationship public reportedly split up late last year, with Laura was quoted by News of the World as saying, "Daniel and I are still good friends and have a good time when we see each other. But we just have to be realistic."

News
>
Music News
January 28, 2008 03:10:53 GMT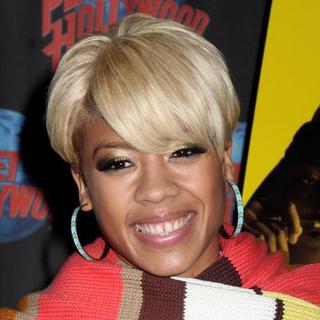 R'n'B singer recently revealed in an interview with SOHH.com that she is working on the follow up to her Grammy-nominated album ''. The plan is to finish it in time for a Christmas release.

"I'm writing down ideas now, just what I feel like the album should be about," Cole said. "This is the first time I've actually done that so that should be fun. They want it out by Christmas."

News
>
Celebrity Gossip
January 28, 2008 02:46:56 GMT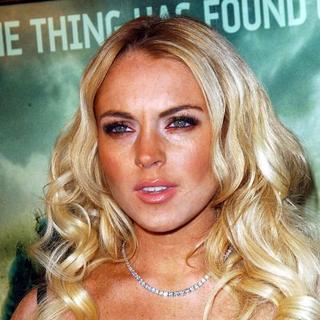 It appears that 's addiction to men continues to escalate. She reportedly is more than friends with reality TV heartbreaker with whom she was spotted getting really close at Beatrice Inn in New York.

Lindsay and Brody, according to People, avoided being photographed together Friday night, January 24 as they hit night clubs in New York, but while inside they got pretty cozy.

News
>
Music News
January 28, 2008 02:36:48 GMT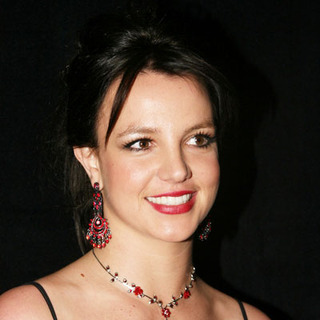 Britney Spears' '' album may be accepted mildly Stateside, but it took a coveted titled at the French NRJ Music Awards as it was announced as 'International Album of the Year', beating 's '', 's '', 's '' and 's ''.

The ninth NRJ music awards that was held in Cannes, France on Saturday, January 26 also listed other International figures as the winners. and were named International Female Artist of the Year and International Male Artist of the Year respectively while Mika took home the award for International Revelation of the Year.

News
>
Movie News
January 28, 2008 02:09:35 GMT

The duo brothers team, Joel and Ethan Coen, can be said one step closer in bringing home the top prize at the 80th Academy Awards as they were chosen by the Director Guild of America as the 2007 Best Feature Film Directors for their edgy crime drama "".

The brothers were presented with the top prize by Martin Scorsese, last year DGA's winner for "", at the DGA's 60th Awards ceremony on Saturday, January 26, at Hyatt Regency Century Plaza in Century City, Los Angeles. The first time DGA winner became the second directing duo to win the award since Robert Wise and Jerome Robbins won the prize in 1961 for helming "West Side Story".

News
>
Celebrity Gossip
January 28, 2008 02:07:34 GMT

A private memorial service was held at the G'Day USA Australia Day Ball in Manhattan and at the Beverly Hills Hotel in California on Saturday night, January 26 to remember the late actor .

His parents, Kim Ledger and Sally Ledger Bell, and sister Kim Ledger were seen among some 1000 people attended the New York service. Heath's ex-girlfriend, , was also among the mourners spotted in attendance at the service.

News
>
Music News
January 28, 2008 02:00:09 GMT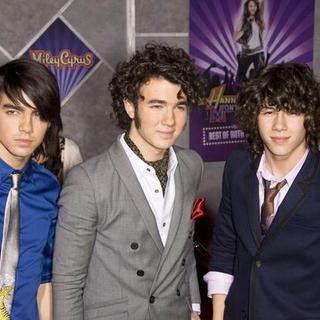 The official YouTube account of has just premiered the pop group's latest music video, 'When You Look Me in the Eyes'. It was shot back in December during concerts in Milwaukee, Wisconsin and Somerville, Massachusetts, showing the boys performing live and doing a meet and greet session.

The black and white music video is for the second version of the song that appears on their self-titled sophomore effort. This version begins playing in Radio Disney on Saturday, January 26. In the mean time, the first version of the song was recorded when the three-piece were younger and it was included in the solo album of its member .

News
>
Movie News
January 26, 2008 07:55:27 GMT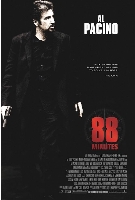 TriStar Pictures has released the trailer of their latest drama thriller "". The trailer gives out glimpses from the film slated to be released to theaters on April 18, 2008.

The trailer begins with the ringing of Dr. Jack Gramm's cellphone. When Gramm answers the phone, a man directly said, "You have 88 minutes to live." The scene then flashes back to the case he was working on. The trailer lets out scenes in which he uses his skills and training to narrow down the possible suspects.

News
>
Music News
January 26, 2008 07:53:44 GMT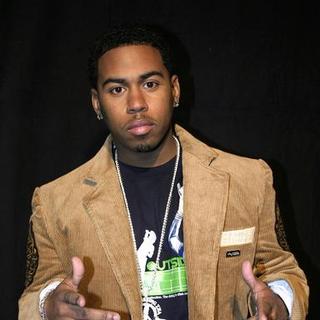 , and Collie Buddz will highlight the very first Caribbean Urban Music Awards. The award that will unite all the Islands of the Caribbean, launches in Jamaica on April 26, 2008 on the prestigious James Bond Beach in Ochios Rios, Jamaica.

The CUMA is part of one of the biggest international awards ceremonies, Urban Music Awards. "As one of the biggest international Music Awards ceremonies, we are proud to launch the Caribbean Urban Music Awards for the first time annually in the Jamaica. We plan to make this a people's choice awards ceremony which will serve to promote Caribbean music and artists internationally to millions of homes like never before," said Chris Mitchell, Marketing Manager of Invincible Media Group & Urban Music Awards.

News
>
Movie News
January 26, 2008 07:26:59 GMT

After clips of the Noam Murro directed-drama comedy hit the net, Miramax Films let out the official trailer of "". The video footage that last about two-and-a-half minutes picks up the theme stating "sometimes the smartest people have the most to learn".

The trailer starts with the central character professor Lawrence Wetherhold telling her daughter, Vanessa, about him being called self-absorbed. Innocently, his daughter commented that the self-absorbed title is "underrated". Then, the video continues to describe Wetherhold followed by a call to Vanessa from hospital in which sick Wetherhold met Janet, his doctor as well as former student.

News
>
Music News
January 26, 2008 07:03:43 GMT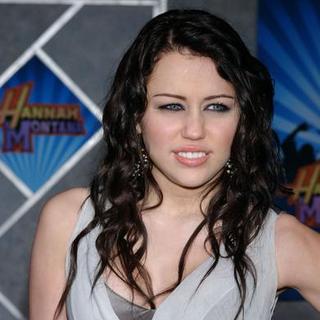 finally speaks out about one of the many eccentric ways people do to get the tickets to her show. The teen singer confessed that she is "upset" that the winner of a contest to win her tickets earlier this month was a faker.

A mother of Hannah Montana fan submitted an essay as part of a contest to win tickets to a sold-out show that also includes a make over and an all-expense paid trip. Priscilla Ceballos faked a story for her daughter Alexis, telling that the girl's father had been killed in Iraq while in fact the mentioned person was not even recorded in the Department of Defense data.

News
>
Celebrity Gossip
January 26, 2008 06:59:32 GMT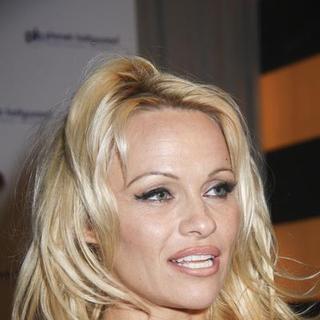 Is a vegetarian, an advocate for animal rights, and an active member of the animal protection organization People for the Ethical Treatment of Animals (PETA), takes her clothes off for PETA's new lettuce ad.

The busty blonde shows off her curvy figure, posing naked with lettuce leaves strategically placed covering her breasts and lower part. Check out Pammy's PETA's lettuce ad after this news.

News
>
Movie News
January 26, 2008 06:47:42 GMT

Rumored to be returning in "" earlier, the joining of the three original actors from "Saw" franchise has been confirmed. According to IGN.com, the "" actors, , Scott Patterson, and Costas Mandylor, are going to reprise their role in the fifth installment of the horror thriller.

In the movie directed by David Hackl, Bell is set to depict the film's pivotal character Jigsaw for the fifth time, while Patterson is back as FBI Agent Strahm and Mandylor plays police detective Hoffman. Mandylor joined the film franchise in "", while Patterson appeared in the film series for the first time in "Saw IV".

News
>
Celebrity Gossip
January 26, 2008 06:41:47 GMT
Marking the first anniversary of her mother 's death, is planning to hold a day-long vigil and make a sizable donation to the Los Angeles hospital where the late actress lost her battle to ovarian cancer.

Jolie, who's been reported pregnant with twins, was left devastated when her mother Marcheline passed away at the Cedars-Sinai Medical Center on January 27, 2007 at 56 because of ovarian cancer.

News
>
Celebrity Gossip
January 26, 2008 06:06:41 GMT

was formally charged on Friday, January 25 with one count each of possession of a narcotic drug for sale, possession of dangerous drugs, misconduct involving weapons and one count of possession of drug paraphernalia.

The rapper was in justice court in Wellton, Arizona that day for a scheduled hearing related to his on Tuesday night, January 22 for felony drug possession after Border Patrol officers allegedly found marijuana, cocaine and ecstasy in his tour bus after the vehicle was pulled over for a routine check.