News
>
Celebrity Gossip
March 01, 2008 03:28:44 GMT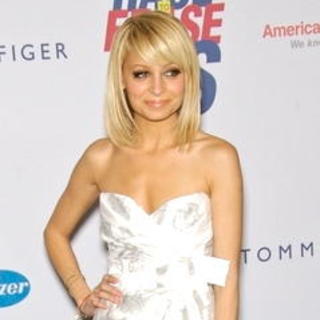 has reportedly been offered to play the lead role of Roxie Hart in the Broadway production of "Chicago." The new mom, however, has not yet made a decision.

"She's definitely interested and weighing it out with the timing of the baby," a friend of Nicole told US Weekly. "It is in the super early stages of discussions and no decision has been made yet."

News
>
Music News
March 01, 2008 03:27:14 GMT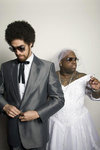 Grammy-winning duo premiered the music video for their first single out of upcoming sophomore set "". The video of "Run" was played for the first time on MTV overdrive yesterday, February 29 on contrary to previous rumors that the clip was not eligible for a run on the channel due to failing Harding Test.

Eccentric as always, the duo comprised of and Danger Mouse are presented as performers on a soultrain like show in the clip that imprints '90s public access show called City Vibin'. is featured in the clip as the host of the show that they performed on.

News
>
Celebrity Gossip
March 01, 2008 03:05:41 GMT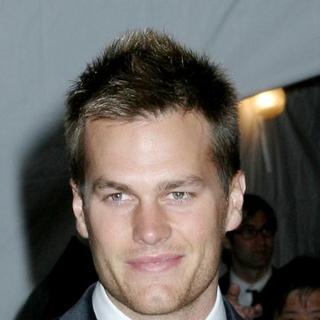 New England Patriots quarterback is about to pose in his undies for fashion giant Calvin Klein. The hunk who recently endorsed SmartWater reportedly is in talks to strip off as a new Calvin Klein model.

Rumor has it that Calvin Klein has offered Brady a seven-figure deal to pose in his undies. Sources say the company wants the NFL star to follow in 's footsteps as an underwear model. The soccer stud has sparked a rise in Armani underwear sales after a series of revealing ads.

News
>
Music News
March 01, 2008 03:05:16 GMT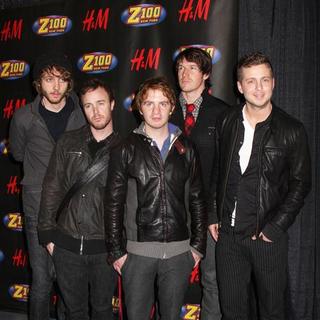 Emerging with their huge hit "Apologize" that was produced by , rock act are set to promote their album "" that was released in November last year. They will stop by in colleges in support of the debut effort, with rapper alongside them.

The unlikely partnership will stop at college campuses in Spring in a tour dubbed "Crocs Next Step Campus Tour". It will start April 10 at Miami's Florida International University and wind down May 3 at Albany's SUNY Albany. Fabolous meanwhile, jumps on this tour to still support his June 2007 release, "".

News
>
Music News
March 01, 2008 02:48:13 GMT

The first single from 's joint venture with Verizon Wireless has found its way on-line. The uber producer teamed up with the mobile service to create the first ever which first single is "Get It Girl" featuring Keri Hilson.

The upbeat song has been premiered at Pre-Grammy party on February 9 and went to Verizone's V Cast mobile subscribers weeks later. Timbaland will continue releasing a new single each month which will be available in mobile only. According to Billboard, other possible future featured artists are , , , , and .

News
>
Celebrity Gossip
March 01, 2008 02:25:48 GMT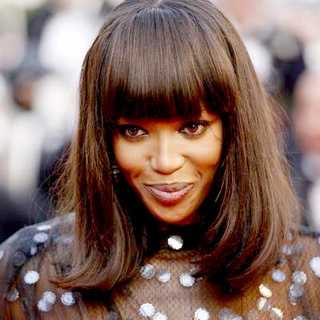 is a model patient no more. The British supermodel was released Friday, February 29 from the Brazilian hospital where she underwent surgery Monday, February 25 for the removal of what was described as a small cyst.

"The patient has recovered well from her surgery," the Hospital Sirio-Libanes said in a statement. One of the doctors who operated on her, furthermore, said Naomi is "perfectly fine" and has been recommended to stay in Brazil resting before resuming work.

News
>
Music News
March 01, 2008 02:14:15 GMT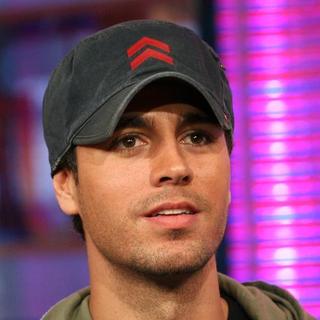 ' anticipated music video for his single "Push" has been premiered on Yahoo! Music yesterday, February 29. The Latin singer previously let out a trailer to it, the end of last year and has now released the full version that as usual involves sexy women.

The version of the song that is used in this video is the one he does with rapper Prophet. This rendition is also included in the soundtrack to movie "". The original version, meanwhile, appears in his "" album and is featuring .

News
>
Celebrity Gossip
March 01, 2008 02:13:46 GMT

Georgia authorities have on Friday, February 29 arrested a 17-years-old boy named Anthony Tyrone Terrell Jr. for allegedly killing his mother and two sisters, one of whom happened to be the daughter of famous rapper . As of press time neither Juvenile nor his label Atlantic Records were available for comment.

Anthony shot and killed his mother Gwinnett County Sheriff's Deputy Joy Deleston, 39, and her two daughters Micaiah, 11, and Jelani, 4, who along with being Anthony's sister is also Juvenile's daughter. The Central Gwinnett High School sophomore has been booked on three counts of murder and three counts of aggravated assault and is being held in the DeKalb County Jail.

News
>
Movie News
March 01, 2008 02:03:40 GMT

The 61st Annual Cannes Film Festival is going to be the host of "" world premiere. According to Variety, the much awaited fourth installment of George Lucas action adventure film will be screened on Sunday, May 18 at the festival.

The first ever screening of the -starrer film reportedly will be held four days before it makes its worldwide theatrical release on May 22. Though confirmation of the films selection have yet to be announced by the festival's officials, it is said that Paramount Pictures are confident that the deal will be sealed as soon as the organizers see the final print.

News
>
Celebrity Gossip
March 01, 2008 01:52:31 GMT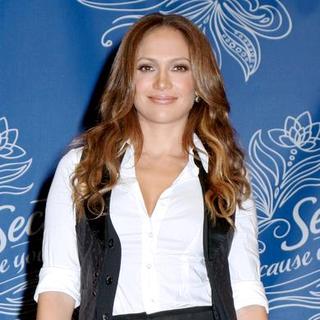 It's official. and her singer husband named their newborn twins Max and Emme. A representative confirmed the names to People, Friday, February 29, just days after rumors arose that the celebrity couple named their babies Maximiano and Emelina.

Lopez gave birth to twins, a boy and a girl, early Friday, February 22 in Long Island, N.Y. While the girl was born at 12:12 A.M. and weighed 5 lbs. 7 oz., the boy then followed at 12:23 A.M., weighing 6 lbs. The babies are the first children for Lopez, 38, and the fourth for husband Anthony, 39. He also has two sons and one daughter from two previous relationships.

News
>
Movie News
February 29, 2008 09:42:04 GMT
"" now has a voice. Variety reported that the star of "" has been set to fill in the lead character's voice in the 3-D animation film.

"Boy" is a lonely robot tale adapted from a classic Japanese comic book created by Osamu Tezuka. The Warner Bros. Pictures' film is said to be made with the budget of $50 million and handled under the direction of "" director David Bowers.

News
>
Movie News
February 29, 2008 09:38:47 GMT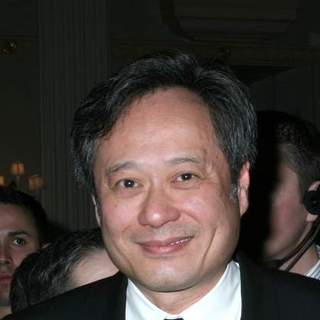 Is an expert in his field, Ang Lee is set to be honored with the 2008 ShoWest/NATO Freedom of Expression Award, thanks to his drama thriller "." A film director and producer as well, Lee is set to receive the honor March 11 later this year alongside Focus CEO James Schamus, with whom he has collaborated on the big screen project.

"One year ago at ShoWest, I called upon cinematic artists to take the NC-17 rating seriously," National Association of Theatre Owners president and CEO John Fithian said in a statement on Lee and James' winning. "Ang Lee and James Schamus answered that call with 'Lust, Caution,' demonstrating uncompromising integrity in their filmmaking and, by accepting the NC-17 rating, that same integrity in clearly labeling a film intended for adults as what it was. NATO and our members congratulate Ang and James on a legacy of integrity in filmmaking."

News
>
Movie News
February 29, 2008 09:27:07 GMT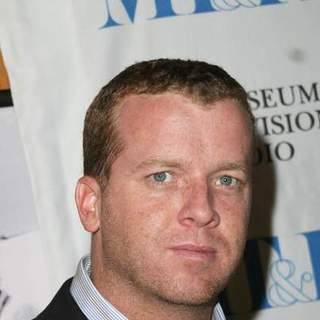 A new movie inspired by John Hughes' 1985 film "The Breakfast Club" is going to be developed. According to Variety, "" has been set to be a modern-day version of the '80s film.

The film will be produced by veteran producer Bridget Johnson. Scripted by Lizzy Weiss, it has McG protege Anna Mastro attached to the feature film project. If Mastro is indeed signed to be the film's helmer, she would make her directorial debut with this film.

News
>
Movie News
February 29, 2008 09:03:48 GMT

The 20th Century Fox have let out two clips of the horror thriller film starring "". The two clips each last less than one minutes, the first one runs for 52 seconds, while the second runs for 54 seconds.

"Shutter" is a remake of a classic Thai horror film that will hit theaters on March 21. Directed by Masayuki Ochiai, the films follows the story of a newly married couple who starts to investigate unsolved mysteries of ghostly images after the pair finds the disturbing images appearing in their photographs.

News
>
Movie News
February 29, 2008 08:46:52 GMT

"Should've Been a Cowboy" hitmaker is said to be heading to the big screen once again. According to Variety, the country singer has joined the on-going production of "" as the film star.

For the comedy movie, the 46-year-old singer will portray a small town deputy. He will also act as the film's co-writer as well as co-producer. Further, he is going to work together with , , , , Barry Corbin and Tom Skerritt.