News
>
Music News
July 25, 2008 08:37:46 GMT
Bad news arrives from Nu Metal act, 's camp stating that they maybe on their way of losing one of their members, percussionist Shawn Crahan. The reports surfaced after Shawn himself hinted to the press that he wants to leave the band so he can spend more time with his family.

Revealing his plan to depart from the metal act, Shawn said that at the moment he is confused and would love to do anything outside of the band. "I'm in a really weird place in my life right now. I'm at a point where I wouldn't say I'm having a mid-life crisis but... I'd love to be doing anything other than Slipknot right now," he said.

News
>
Celebrity Gossip
July 25, 2008 08:35:13 GMT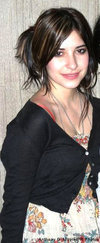 Marriage is no longer on the list for Lisa Origliasso and Dean Geyer. The pair called off their engagement, which they announced in late April, blaming their work commitments.

singer and the former "American Idol" contestant issued a joint statement Thursday, July 24 announcing their decision to go separate ways. "Our careers demand we be in different parts of the world now and in the future, and the pressures associated with this have forced us to make this very difficult decision," the statement read. "We remain committed and caring friends, with love, admiration and support for one another. We would appreciate respect for our privacy at this time."

News
>
Music News
July 25, 2008 08:08:42 GMT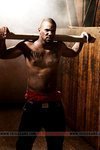 The new and official music video from for his latest single "Dope Boys" has streamed. The new video, which was directed by Matt Alonzo, was leaked by Skee TV and it is the uncensored version of the official video.

Just like the song on the video the rapper also featured renown drummer , who was seen playing the drum parts in a building. It seems that the video is being set to give a vivid description of the song's title as it sees the rapper and his friends smoking weed and collecting drugs.

News
>
Movie News
July 25, 2008 07:54:30 GMT

Contrary to the previous rumor, the "" director Alex Proya is not attached to "Silver Surfer", the possible spin-off of "". The denial has been offered by the 44-year-old filmmaker himself when he is attending the presentation of Summit Entertainment's "".

On the occasion held at the 2008 San Diego Comic Con, the Australian film director insisted that the earlier report is just a mere rumor. "Unfortunately that is just a rumor. I don't know where that came from," he explained. "I do like Silver Surfer, but I'm not going to be doing it."

News
>
Celebrity Gossip
July 25, 2008 07:33:19 GMT
Things must be serious between and her model boyfriend Paul Sculfor. In the wake of reports that they're living together at her Hollywood Hills home, she's said to be flying to Essex to meet his parents.

The Sunday Mirror reported that the Hollywood actress is due to fly into the country this week to be introduced to George and Jean Sculfor who both live in Upminster, Essex. Paul, according to his friend is "walking round like the cat that's got the cream. He's normally quite protective of his love life - we never met - so it must mean things are going well with Cameron."

News
>
Movie News
July 25, 2008 07:22:24 GMT

Lionsgate Films have brought special treat for "Punisher" fans. At the end of their presentation for their forthcoming action thriller "" at the 2008 San Diego Comic Con on July 24, the studio screened a new restricted footage. Giving others a chance to also enjoy the gory-looking video, IGN has presented it on the Internet.

Providing many new unseen footages from the movie, the compilation of clips is focused on one action sequences after another. Through the video, viewers can see more of the blood splatter which won't be able to be exposed in normal trailer. There, it can be seen people shot in the head, punched in the face with full force causing the bone structure to cave in and many other violent acts.

News
>
Music News
July 25, 2008 07:10:03 GMT

Australian pop sensation has finally marked her arrival in the U.S. with the release of her album "", dropped on July 15. The new LP itself has already attracted the attention of the U.S. music public and managed to top this week's Billboard Top Heatseekers chart.

Delta's new album's success is also followed by her music video for "In This Life" that managed to climb to #11 position at the Top 20 Video Countdown last week. The track is also keep moving strong on the AC airplay chart as many people are still requesting to spin the track.

News
>
Celebrity Gossip
July 25, 2008 07:01:07 GMT

The criminal charges are triple for when he was arrested early Wednesday morning, July 23 in Atlanta. The rapper was busted for driving under the influence (DUI) following a routine traffic stop during which police found a small amount of marijuana and a gun in his vehicle.

He was taken to the Henry County Jail in McDonough, Georgia at approximately 6:00 A.M. He was booked under charges of driving under the influence of drugs, possession of less than an ounce of marijuana, and possession of a firearm by a convicted felon.

News
>
Movie News
July 25, 2008 06:31:33 GMT
In their first film, they have arrived at the White Castle and in the second, they have escaped from the Guantanamo Bay. Now, it looks like the two hilarious stoners, Harold and Kumar, are ready to fall into a new adventure with a third film, "Harold and Kumar 3", being picked up by Mandate Pictures.

Coming back for the third installment of the R-rated feature film project are Jon Hurwitz and Hayden Schlossberg who serve as screenwriters of "" and "" as well as director of the latter. For this new project, the pair has been touted to once again write the script and helm the movie.

News
>
Music News
July 25, 2008 06:16:22 GMT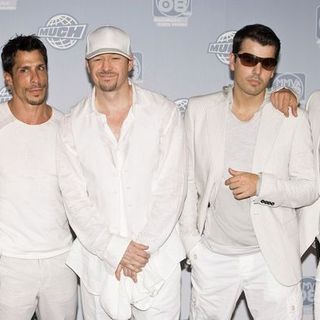 Having already premiered two parts of the behind the scene video for "Summertime", have finally launched the third and final clip for the making of their new video. The pop group premiered the third part video via their official .

On the final part video, fans will be taken to see the shooting process for the group's special scenes on the "Summertime" video. Some of the scenes stored on the new video are New Kids' groove actions at the Tiki Bar, their doo woop segment in Malibu and also the heartfelt finale.

News
>
Celebrity Gossip
July 25, 2008 06:10:29 GMT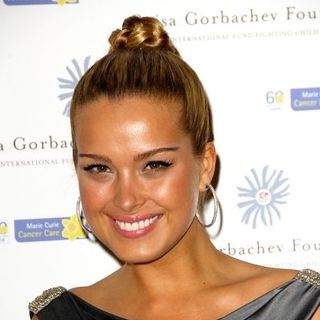 who? already has a new man in her life. The beauty who was once rumored to be dating Penn following his split from wife apparently has found a new love as she's been spotted kissing a man at a club.

Petra was wearing a mini, v-neck black dress when she was photographed with a group of males in the VIP Room club in St Tropez, France on Wednesday night, July 23. She was snapped dancing with a mystery man on a balcony overlooking the dance floor and both of them seemed to be enjoying the music very much.

News
>
Movie News
July 25, 2008 05:11:47 GMT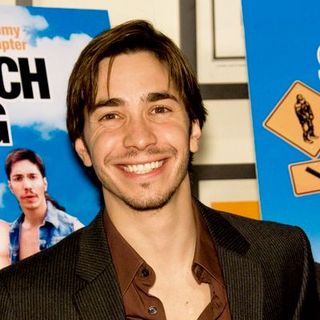 Experiencing a broken down romantic relationship with his latest girlfriend apparently has some effect on 's professional work. Recently splitting from the "Charlie's Angel" star, the 30-year-old has been reported to be dropping out of his involvement in Barrymore's directorial debut project, "".

Allegedly, the ' co-star in "" chose to draw out from the project because he is still stressed out about the split. "He couldn't stand working with her and not being with her," an insider shared the report to E! News. "He's too upset.She dumped him. She was hot and cold. One minute she was in love with him and the next she wanted to break up with him. He is so distraught over the split that he dropped out of the movie."

News
>
Celebrity Gossip
July 25, 2008 05:02:39 GMT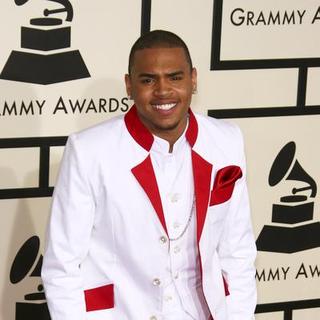 Following in the footsteps of his fellow musicians, many of whom are branching out their career beyond the music business, is invading the reality show world. The R&B performer is teaming up with TV producers Mark Burnett and J. D. Roth to create a new dance competition series which will be emphasized on hip-hop/street dance.

The dance show will see contestants go up against one another in a variety of dance-offs, with Chris choosing the winner of each round. "Dancing is more than just a way of moving, it's a different expression of music," he said. "That's what I want to focus on with this show."

News
>
Movie News
July 25, 2008 04:26:30 GMT

Giving another look into the forthcoming "", Lionsgate Films have released the red band trailer of their latest romantic comedy movie starring , and . The new video footage brings viewers closer to understand one of the main characters, Tank.

Unlike the which gives introduction to all three main characters, Dustin, Alexis and Tank, this restricted video focus on Tank and his job of making a girl's ex-boyfriend appears to be a better choice. Through this compilation of clips, viewers can see the scene where Tank takes a girl on her worst date ever. This trailer also brings forward several funny scenes with Alex Baldwin.

News
>
Music News
July 25, 2008 04:25:23 GMT
Not only busy working on other artists' albums, is also preparing to drop his new LP titled "Timbaland Presents Shock Value 2" soon. The producer/rapper confirmed the plan to MTV stating that although he hasn't set a release date yet, he already recorded some songs for the new LP.

Timbaland also said that on the new album he will be working with lots of musicians from different kinds of genres and it will be like a compilation set more than anything. "Shock Value is really like the Now [That's What I Call Music!] compilation, That's my goal for this- not [to showcase] me as an artist, " he said.