News
>
Music News
March 03, 2008 05:18:15 GMT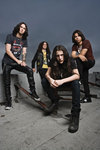 Interscope Records artist , are just a few weeks away from releasing their debut studio album, "". And for that they have mapped out an extended tour schedule to give fans a preview of their materials.

The additional dates will start today, March 3 in Houston, T.X. and end April 4 in San Antonio, T.X. In a special occasion to celebrate the release of "Light From Above" on March 18, the rock band comprising of Gabriel "Weeman" Garcia on vocals and rhythm guitar, Alex "Lex" Nunez on lead guitar, Zachary "Zakk" Sandler on bass and Steven Spence on drums, will hit Hollywood's Key Club on March 19 with Daughters of Mara and Vaylor.

News
>
Celebrity Gossip
March 03, 2008 05:17:17 GMT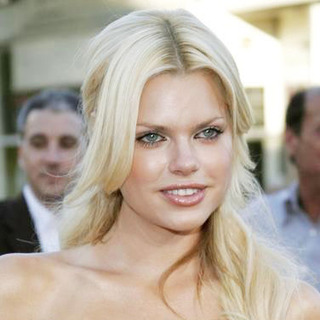 spills the bean on her break up with . The Australian actress has spoken out for the first time following her break up from the musician and she also addresses on his relationship with .

In a bid to put the brake on the wrong circulating rumors that Benji dumped her for Paris, Monk explained exactly what is going on. Set the record straight on that matter, she said the media had got it "all wrong'' with speculation over her break-up with Benji.

News
>
Celebrity Gossip
March 03, 2008 02:58:22 GMT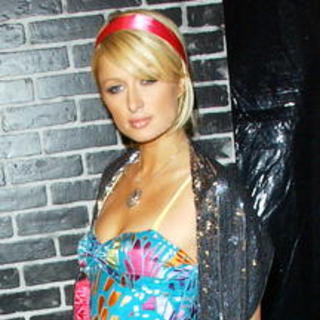 Avoiding another trouble with the law, acts smart this time. The hotel heiress has given away some of her pooch collections after being targeted by the Los Angeles Department of Animal Services for owning 17 dogs, which is considered illegal in Los Angeles that doesn't allow anyone but professional breeders to own more than three.

Paris put herself into trouble when she boasted in an interview on "The Show" back on February 11 about owning 17 pets. The celebrity socialite told chat show host Ellen, "I have 17 dogs" adding that "They keep having babies, and I feel bad to give them away 'cause I feel like if I had a baby and someone gave it away, it'd be mean. So, I feel bad for my dogs."

News
>
Music News
March 03, 2008 02:53:08 GMT
One can never underestimate the power of fans, especially when they are turned down. Several hundreds of 's fans got violent after the rapper's show in Omaha, Nebraska was canceled, forcing a police intervention.

A dozen of police officers were alerted to the Sokol Underground club when the February 29 concert turned to a fiasco. Angry fans who had paid up to $30 to see the rapper reportedly crowded an intersection and caused damages to the venue, including a ripped ticket booth.

News
>
Celebrity Gossip
March 03, 2008 02:49:15 GMT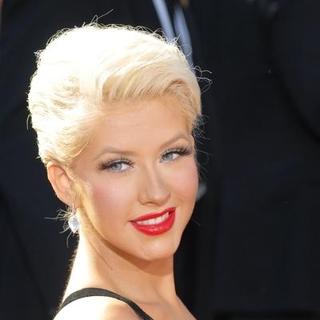 Becoming a new mom hasn't stopped from taking in another job. The singer and mother of one has agreed to front an international advertising campaign for her close friend, jewelry designer Stephen Webster.

Is the muse behind the latest collection by the London jeweler, Christina has been spotted sporting Webster's new collection of silver cuffs, rings, earrings and necklaces. "I am very excited to launch my first advertising campaign with Christina as she has been a very close friend for many years and the main source of inspiration behind this collection," Webster said in a statement.

News
>
Celebrity Gossip
March 03, 2008 02:26:45 GMT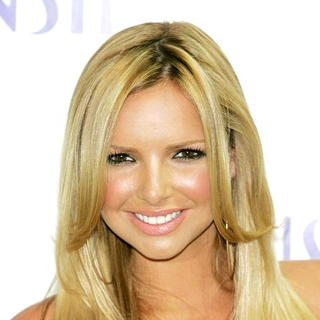 Has been romancing "Desperate Housewives" hunk on and off before finally split for good early this year, reportedly is now dating Hollywood actor . The songbird, according to reports, has been snapped out and about with the movie star thus prompted rumors they're dating.

Reports were abuzz that Nadine was unable to attend the Brits Awards with her fellow bandmates due to a lost passport, yet it has been rumored that there might be a more romantic reason behind the snub. Word on the block is that she was unable to jet to the U.K. for the Brits Awards last week because she met up with Josh.

News
>
Music News
March 03, 2008 02:23:51 GMT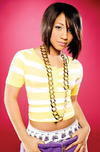 Emerging R'n'B singer has premiered the second music video from her self-titled debut album. After the -featuring single "Promise Ring", the 15-year-old pulls her collaboration with called "I'm Grown".

The video was reportedly shot in early February in New York City with Bow Wow and premiered on February 29 on BET's Access Granted. It basically takes shot at a house party where Evans is supposed to meet her boyfriend.

News
>
Celebrity Gossip
March 03, 2008 02:00:00 GMT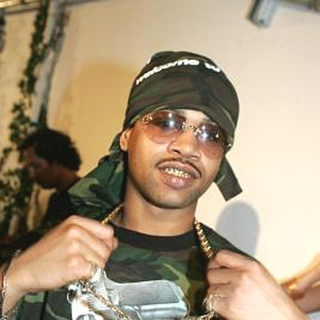 is having a difficult time dealing with his daughter's killing, so said his manager Aubrey Francis Friday, February 29. The rap star reportedly is still trying to cope with the death of his 4-years-old daughter Jelani.

Jelani, her 39-years-old mother Gwinnett County Sheriff's Deputy Joy Deleston, and her 11-years-old half-sister Micaiah were shot to death by Deleston's 17-years-old son Anthony Tyrone Terrell Jr. Thursday, February 28. Their bodies were found later that night in their Lawrenceville, Georgia home.

News
>
Movie News
March 01, 2008 07:41:08 GMT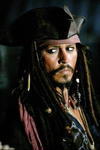 Good news coming from Walt Disney. According to Cinematical, the mouse house have been planning to release the fourth installment of its most successful "Pirates of the Caribbean" trilogy, "Pirates of the Caribbean 4" sometime in 2011.

Though many reports are conflicting on how the studio get on the fourth film, many favor that the fourth film will focus solely on the renowned Captain Jack Sparrow. Further, it was said that as the studio is trying to downsize the film's budget, the fourth installment would probably have a lighter take on the special effects.

News
>
Music News
March 01, 2008 07:17:41 GMT

has come to a revelation that she may not stay in the music business very long. The soul a singer who has been compared to Janis Joplin, reveals intention to become a nurse.

She said, "I certainly don't want to get to 60 and find I've only been a singer all my life. I'd like to go back to school one day. I'd like to train to be a midwife. I want to experience all aspects of life and visit every country in the world." The singer has spawned three studio albums, and scored a movie role in the fantasy flick "" (2006) as Angela.

News
>
Movie News
March 01, 2008 05:04:35 GMT

The promotional trailer of the upcoming drama thriller "" has surfaced in the web. The outing of the almost two and a half minutes video footage from the film starring starlet has been reported first by Bloody-Disgusting.

The trailer began with a scene of an ordinary town and the life of the town. It then develops the thrilling tone by introducing the ex-girlfriend's character and how she tries to sabotage the relationship of the main character and his new girlfriend.

News
>
Music News
March 01, 2008 05:01:11 GMT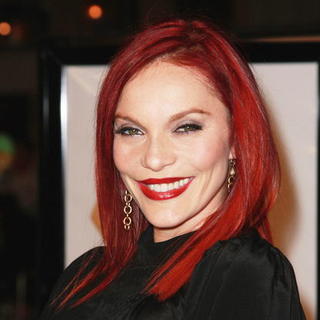 From seven down to six, are now forced to survive with only five members. Red-headed Carmit Bachar who was included in the troupe when they released their 2005 self-titled album, announced her departure from the -fronted band to start her own career.

According to reports, Bachar who is one of the longest members of the group, announced on Thursday, February 28 that she is leaving the group to "pursue other projects". No rep from the group has commented on this but it is expected that the remaining five will continue the band without replacement.

News
>
Music News
March 01, 2008 04:43:29 GMT
Still going on with his Barrack Obama-pro campaign, ' member posted the second video in support of the political figure. In the new video, he has tapped a string of new artists, including movie stars.

To name some who participate in the video are , , , , , Malcolm-Jamal Warner from The Cosby Show and fellow Black Eyed Pea, . They contribute spoken verses on why they support Obama, backed by a chorus of voices chanting "Obama" and vocalists singing "We Are the Ones" which melody is written by will.i.am.

News
>
Movie News
March 01, 2008 04:43:27 GMT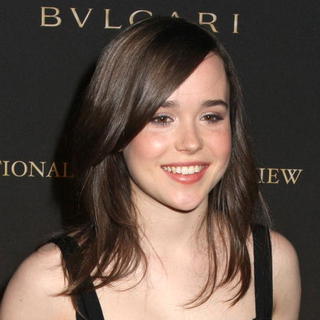 An upsetting news came from the upcoming horror thriller film "". According to latest reports, the young star of "" has dropped out from the Sam Raimi's newest feature film project.

Bloody-Disgusting reported that the 21-year-old actress has quit the project because she "didn't like the latest draft of the script". However, MoviesOnline claimed that according to a joint statement from Ghost House Pictures and Mandate Pictures, the Canadian actress is no longer available for the project due to scheduling conflicts. The statement read, "We were racing to start production so that we could accommodate Ellen's schedule. But like so many other productions trying to start before the potential SAG strike date, this one needed more time and we had to push back the start of production."

News
>
Movie News
March 01, 2008 04:20:34 GMT

It has been said that the new comedy film featuring 's another alter ego from his "Ali G Show", "" has reportedly begun its shooting. According to Defamer.com, the Universal Pictures' movie slated for late 2008 release has been seen taking its principal photography in Los Angeles.

The site reports that an eyewitness has seen the British comedian shooting for the film at On Your Marks Studio in Sherman Oaks on last Thursday, February 21. The source said, "I saw Sacha Baron Cohen doing filming as Bruno (gay Austrian) at On Your Marks Studio in Sherman Oaks on Feb. 21st. He was dressed in tight leather black pants with a bedazzeled g-string showing. his hair was frosted blond and straight."