News
>
Celebrity Gossip
September 10, 2007 06:29:35 GMT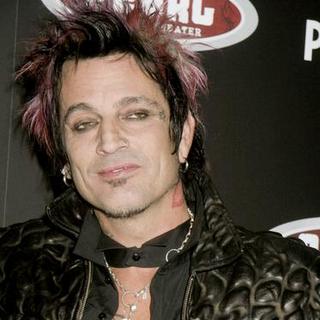 This year's MTV Video Music Awards surprise may not only come from ' criticized performance but also two of former lovers who have fought at the ceremony. is believed to have initiated a fight with that the latter decided to anticipate.

MTV VJ Sway recalled the moment, "Tommy Lee was sitting by Diddy. (Kid Rock) just walked up and decked him!" However, another eyewitness, producer Rich Nice who only sat two tables away, speculated that the starter may actually be Tommy. "It looked like Tommy Lee initiated it because Kid Rock was ignoring him," he said. "And Tommy Lee kind of antagonized him. And then when Tommy Lee stood up, it looked a little weird, like 'Yo, what?'"

News
>
Movie News
September 10, 2007 06:13:17 GMT

Double treat is given from "" filmmakers to horror fans across the globe as they have smoothly brought up a new behind-the-scenes video plus handfuls of new pictures from the flick on the net.

Available at , the video presents some never-before-seen footage from the production of the zombie movie besides interviews with its cast and crew as well as director George Romero. Meanwhile, the images mostly feature film stills apart from few on-set photos.

News
>
Celebrity Gossip
September 10, 2007 05:17:46 GMT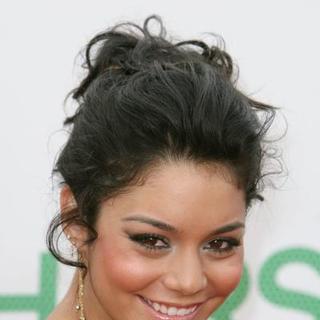 Still on ' nude photo scandal, it was spilled that according to THEM Weekly more exposed photos and a sex video are out there waiting to be discovered. The photos are allegedly the stills of the video.

A source said that the footage and the photos were sent to Vanessa's one-time co-star way before she was famous. Bell's representative Jill Fritzo released a statement that Bell "says he never received those photos".

News
>
Movie News
September 10, 2007 05:03:07 GMT

Being one of the principal characters in the popular sci-fi franchise, itís no wonder that Montgomery "Scotty" Scott has become such a hot topic to talk about following the plan to develop "" for the big screen.

After heavy speculations on as the U.S.S. Enterprise chief engineer, now come new words stating that two other names have been considered for the part, played by late Canadian actor James Doohan in the original series. According to Scotland's The Daily Record, they turn out to be "" star Martin Compston, 23, and Scottish comedian Greg Hemphill, 37.

News
>
Movie News
September 10, 2007 04:29:21 GMT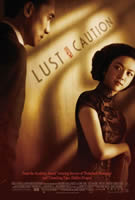 Ending the celebration of the 64th edition of Venice Film Festival on September 8, 2007, organizers of the prestigious event finally came to the announcement of the honorees for the festival's principal awards on a ceremony held that day in the Palazzo del Cinema.

Big surprise marked the occasion as sexually explicit spy thriller "" was bestowed top prize the Golden Lion for Best Film, which was handed to director Ang Lee, who took the same kudos two years ago through his "."

News
>
Music News
September 10, 2007 04:20:35 GMT

The inarguably biggest category at MTV Video Music Awards has been announced. 'Video of the Year' was given to 's 'Umbrella' feat. .

With the winning, Rihanna has pocketed two statuettes through 'Umbrella'. Earlier that evening, she gained 'Monster Single of the Year'.

News
>
Music News
September 10, 2007 03:29:19 GMT

beat the expected winner as this year's 'Best New Artist' at MTV Video Music Awards. was there to hand the award to the group that excelled this year through single 'Cupid's Chokehold'.

was up next, introducing and honoring producer and rapper .

News
>
Movie News
September 10, 2007 03:24:32 GMT
Said to be a tough sell these days, Western genre apparently proves otherwise through the great performance "" in theaters during weekend running September 7-9, 2007.

A remake of the 1957 classic, the Lionsgate Films release amazingly surpassed studio's expectation by taking in quite an impressive number of $14.1 million on a historically slow weekend to replace the fright fest "" as the No.1 movie on the box office.

News
>
Music News
September 10, 2007 02:52:58 GMT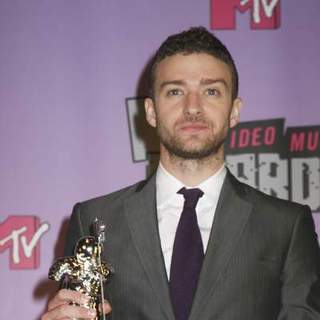 , and are the early names to win at 2007 MTV Video Music Awards. Monster Single of the Year, promptly goes to Rihanna's 'Umbrella' while Earth Shattering Collaboration aims for sexiness by picking Beyonce's duet with in 'Beautiful Liar'.

Justin who jumped at being called the winner of 'Quadruple Threat' said on the acceptance speech, "I want to challenge MTV right now to play more videos." Approximately half an hour later, he was named 'Male Artist of the Year'.

News
>
Music News
September 10, 2007 02:28:01 GMT
, did kick off this year's MTV Video Music Awards in Las Vegas. Singing 'Gimme More', she sports black glittery bra, short pants and a knee-high boots.

The performance will definitely be one of the most talked about issues this year, arguably because it's not as gritty as expected. Britney delivered the the lethargic version of her new hit while looking quite distracted and very much out of shape, a poor comparison to her previous VMA stage acts.

News
>
Movie News
September 08, 2007 08:20:09 GMT

It's great to have and work together again in "" after their on screen collaboration in 1995's "Heat", but what's greater than this is surely the chance to finally able to grab first two images of them in the same frame, thanks to .

Taken from on the film's set at Star Cafe in Milford, New Haven, Connecticut, the first picture shows the two acclaimed actor standing in front of a Tow Away Zone sign while the second one captures them outside the bar door with Pacino allegedly shouting "we just wanna talk!" repeatedly into an intercom.

News
>
Movie News
September 08, 2007 07:29:15 GMT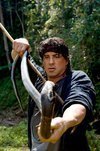 Looks like "John Rambo" can make its way to satisfy most of action fans by the time it comes to theaters late this year judging from the Red Band trailer for the flick that has just arrived on the net.

Full of action scenes, the trailer really shows what an R-rated clip should be as it goes on about one minute seventeen seconds. Body parts are flying with gun shootings and huge explosions being displayed throughout.

News
>
Music News
September 08, 2007 07:09:37 GMT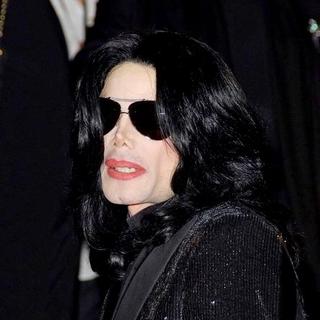 Just a few days after a song claimed to be 's comeback hit erupt on air, the King of Pop's representative spoke up. Spokesperson Raymone Bain denies that 'Mamacita' is Michael's authentic piece.

Bain made it clear that MJ "has not released any music yet. This appears to be a smooth criminal pulling a fast one! However, if someone has leaked material illegally, my client's legal team will pursue the matter."

News
>
Movie News
September 08, 2007 06:55:19 GMT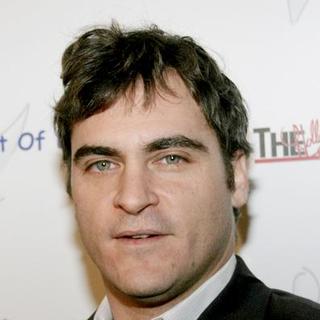 Set to bring up his third collaboration with New York-born filmmaker James Gray, Joaquin Phoenix has given his agreement to topline the older man's new feature directorial project which 2929 Production is financing.

Titled "", the drama concerns a Brooklyn man who gets torn between a family friend his parents wish he would marry and the beautiful but volatile new neighbor with whom he falls passionately in love. It is learned that "" star is in final talks to also take starring slot in the flick.

News
>
Music News
September 08, 2007 06:27:21 GMT
A date has mysteriously appeared on 's . Although it may be speculated only to be the release date of their compilation album called '', the date 11.13.07 may suggest the day Led Zeppelin hold a reunion concert.

Earlier this week, Vocalist Robert Plant has confirmed that the band will reunite for a one-off gig at London's O2. However, there has been no official joint statement of press release regarding this. Thus, it's expected that the band will appear in London for a press conference on Wednesday, September 12, Billboard.com reported.