News
>
Celebrity Gossip
August 05, 2008 07:31:56 GMT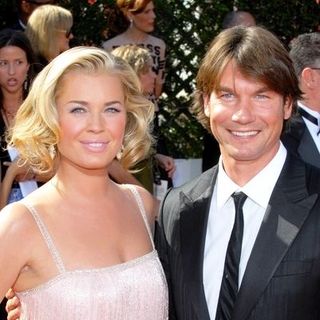 Getting married in July 2007, and announced late last month that they're expecting twins. And the actor is keen enough to share more details about his actress wife's pregnancy with their first babies, telling Access Hollywood about her craving among the other things.

First of all revealing his feeling about his impending fatherhood role, Jerry admitted during the annual Teen Choice Awards Sunday, August 3, "It's very exciting. It really is." After that going on revealing about Romijn's pregnancy craving, he said the former supermodel craves "lot of ice cream."

News
>
Movie News
August 05, 2008 07:31:26 GMT

In the second teaser of "", fans and viewers can see that the lost-in-the-jungle friends are celebrating their departure to New York by dancing to the groove of "I Like to Move It" track. Giving more of their dancing styles, DreamWorks have released five animated posters of each character.

The first four posters which are posted below display the four main characters, Alex, Marty, Melman and Gloria, in respective order. Meanwhile, the last one exposes King Julien the Lemur with pom-pons in hands shaking his body.

News
>
Celebrity Gossip
August 05, 2008 07:08:58 GMT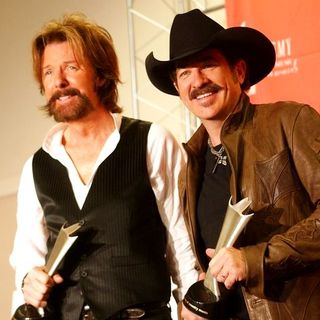 Having been working in the industry for years, it was not until Monday, August 4 that received their stars on the Hollywood Walk of Fame. The country music duo received the 2,367th star on Hollywood Boulevard in a ceremony attended by talk show host Phil McGraw and his wife, Robin, who described themselves as avid fans of the singers.

"I've had the pleasure of knowing these guys really well for a number of years now," McGraw said when referring to the recording artists. "It is truly an honor for me to be a part of this."

News
>
Music News
August 05, 2008 06:54:48 GMT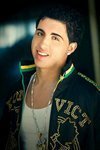 Striking an ace through the -collaborative single "What You Got", up and about R'n'B singer moves on with "Don't Turn Back" that will be the second single pulled from his debut album, "". A music video for the latest single has just been premiered.

In a recent interview with Eclipse magazine, Colby talked about the meaning of the song itself. "Pretty much it's about this beautiful girl that's working a nine to five job," he explained, "and her boss treats her like crap and I'm pretty much telling her to quit the nine to five, let me take care of all the financial needs, take care of all the money issues and let her chase her dream and enjoy life because I don't think someone as beautiful as her should be breaking her back working."

News
>
Music News
August 05, 2008 06:41:31 GMT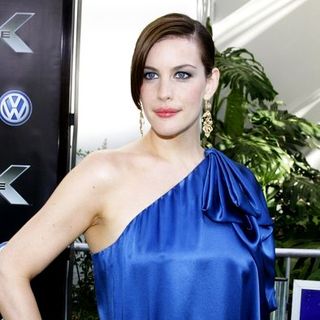 is desperate to grab a musical role in Broadway. She plans on launching her music career in the New York show.

"I would love to do a musical-like on Broadway. That's like the dream of my whole life," said Liv. "I always wanted to be a singer. Or get to sing. I haven't been able to do that, and I would love to do that."

News
>
Movie News
August 05, 2008 06:37:16 GMT

Having played many memorable characters in various movies from Eliot Ness in "The Untouchables" to Billy Chapel in "For Love of the Game", never once starred in a sequel to his movies. Nevertheless, it seems that the fact won't last any longer, especially with the buzz on "The Bodyguard" sequel hypening up.

In the latest news related to the actor and his 1992 hit action drama movie, it is reported that the 53-year-old has expressed his interest on reprising his Frank Farmer role in the sequel. Though nothing about the sequel is certain yet, he admitted that he has idea for the story if the studio bosses are up for the project.

News
>
Celebrity Gossip
August 05, 2008 06:08:59 GMT
Adding the long list of celebs who get caught in steamy pictures scandals, is the latest victim. Having been recruited as the new face of Calvin Klein fragrance brings more trouble for the actress as the ad she does to promote its latest scent, Secret Obsession, from Coty Inc. has been banned from U.S. broadcast networks.

The controversial ad apparently features nude Mendes exposing a little too much flesh for the U.S. censors. She's shown in the 30-second TV spot for Secret Obsession caressing herself, rolling around in a rumpled bed and flashing a nipple.

News
>
Music News
August 05, 2008 05:57:13 GMT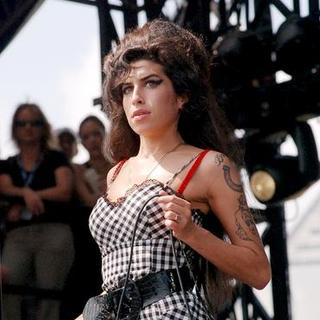 is recently working on her upcoming album which hasn't been named yet. The third album will have her song-writing credit, in which she mainly talks about her happy childhood as a Jewish girl.

Furthermore, Amy considers this forthcoming album as a follow-up to "" album which largely revealed about her irritating relationship with husband Blake Fielder-Civil. Therefore, she will broadly expand autobiographical lyrics for the album.

News
>
Music News
August 05, 2008 05:11:24 GMT

American rock band set a release date for upcoming live recording album "". The album which will be released under Armoury Records, is due out on August 26.

This album is a live compilation recorded before former guitarist Richie Kotzen left the band. It includes such classic tracks as "Ride the Wind", "Something to Believe in", and "Stand".

News
>
Movie News
August 05, 2008 04:52:39 GMT
The 2005 video game adaptation "" did not only fail miserably on its ticket selling with the total of only around $56 million worldwide but also poorly reviewed cultivating on it receiving a 2005 Golden Raspberry Awards' nomination for . Still, the fact apparently doesn't put off the idea of another "Doom" movie.

According to Kotaku, id Software, the video game's developer, is still very much interested in developing a second film which is said to possibly be based on the fourth in-production "Doom" game. Revealing about their intention, id Software CEO Todd Hollenshead confessed, "Personally I'd like to do another Doom movie - I thought working with it was a blast. There are some lessons we learned. The best way to do things better is to get the experience."

News
>
Celebrity Gossip
August 05, 2008 04:30:32 GMT

Knowing the fact that pictures speak louder than words, and just let photos of their public display of affection (PDA) do the talking about their hush hush romance. The alleged celebrity couple have been playing secrecy about their love relationship. They refuse to discuss their romance with the press, insisting they're just friends. Beyond that though photos of their PDA have been published on several news media and online. The latest pics of their PDA are those of them getting cozy in a hot tub.

In addition to an early that showed the Barbadian singer allegedly popping his pimple while they were in a hot tub, some more photos of them enjoying a quality time in their hotel's hot tub have emerged on the web.

News
>
Music News
August 05, 2008 04:21:40 GMT

To promote their debut LP, "", newly-emerging rock act have released a music video for their popular first single, "Typical". The clip was officially premiered on MTV2 Unleashed on Monday, August 4.

The video that sees the band playing inside a motel was directed by Christopher Sims, the same person who delivered videos for and . It also becomes the music video that captures bassist Johnny Schou who tragically died on July 1, the day the album was released.

News
>
Music News
August 05, 2008 04:15:01 GMT

American pop singer has given her fans a sneak peek for the video of single "Official Girl" featuring rapper "". The single is taken from her upcoming solo album which hasn't been titled yet. The upcoming video was directed by Chris Robinson with Lil Wayne making a cameo.

Speaking about the video plot, Cassie described it as a series of things, in which she plays as a young girl who is stressed out with her love relationship. She said, "It's about the fly chick, she's going into the hotel, feeling out her situation, talking to the guy who she thinks is there, but it's really not. You have to see it. It's hard to explain."

News
>
Movie News
August 05, 2008 04:07:58 GMT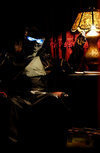 The upcoming rock musical thriller "" has provided fans with a look inside the movie through teaser and trailer. It has also displayed the extended clip wherein can be seen practicing her singing talent. Now, the Darren Lynn Bousman-directed film presents a behind-the-scene look into the making of "Mark It Up" scene.

Focused on the musical number "Mark it Up" on both the filming of the scene and the recording of the music as well, the video serves as the introduction of the Largo children explaining the characteristic of Luigi and Pavi Largo. It shows the on-set footages in which the actors are performing the song as well as rehearsing for the number. The video also sees composers/writers Terrance Zdunich and Darren Smith and director Bousman giving comment on the track.

News
>
Music News
August 05, 2008 03:20:40 GMT
Rock band deny that their soon-to-be-released video for single "The Day That Never Comes" from upcoming album "" is attempting to convey political statement about American's ongoing war with Iraq or Afghanistan. Drummer Lars Ulrich said that what they are trying to do is bringing back the common thread of resentment between politics and religion that have separated people from each other. He said, "It's a story about human beings who don't know each other, in a particularly tense situation. It could be a contemporary war setting, but it's really about forgiveness and redemption and understanding what goes on in people's minds. We really feel that this was such a beautiful and epic way to treat the song in something that was really radically different than the specificity of the lyrics."

People have come up with such rumor following the video preview displaying a U.S. army across dusty dessert with a huge blast which wounds one of the soldiers. Another soldier rushes to help the wounded with a medical equipment in his hand. Minutes later, a helicopter approaches and the bloody soldier is flown into the capable hands of a military medical team.