News
>
Movie News
February 29, 2008 08:26:34 GMT

Paramount Pictures have released the trailer of the upcoming comedy movie "". The video footage runs a bit over two and a half minutes.

Slash Film commented that the trailer gives out promises that this comedy film looks about as funny as the upcoming 's comedy "" as well as the upcoming 's comedy "". Aside from Alba, the film itself features , , and .

News
>
Music News
February 29, 2008 08:14:30 GMT

Known for their love of the Earth, refused to play at one of British biggest annual music events. While fans are anticipating for their appearance at the Glastonbury this year, the band had to squash their dreams, reasoning that the stage is not eco-friendly.

Speaking to The Sun, frontman Thom Yorke said, "What we're trying to do is only play in areas that have a public transport infrastructure in place, so that rules out Glastonbury for this year." People who come to the three-days festival usually take private cars as means of transportation rather than boarding a bus or any other public transportation.

News
>
Music News
February 29, 2008 07:56:11 GMT

Kingston rapper will release his new album under 's Bad Boy Records. The Jamaican musician who had made a collaboration with in her hit single "Whine Up", will release "" on April 8.

Quite star-studded, the album boasts contributions from , , , , and Diddy himself. "A true entertainer is versatile and makes music for the world," Elephant Man commented on his own presence in the music industry.

News
>
Movie News
February 29, 2008 07:55:43 GMT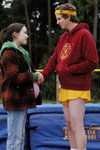 Though has been nominated and won many prestigious awards, the drama comedy "" was left out at the 28th Annual Genie Awards' nominations. The ineligible reportedly made the film's director Jason Reitman to be extremely upset towards the people behind the awards claimed to be the Canadian Oscar.

According to press release, the director was reportedly enraged with the reason given for the ruling out of his film. Reportedly, though the -starring film features Canadian theps, it wasn't considered for the nods because it wasn't financed by Canadian dollars. Agitated Reitman said, "How are we not eligible for a Genie when David Cronenberg's film about Russians living in London, shot in England with a British crew and British cast, is eligible? I'm sorry, but somebody is going to have to explain that to me; I don't get it."

News
>
Movie News
February 29, 2008 07:13:02 GMT

Though it has been revealed earlier that three Hollywood actors have been cast to fill the gap left by late in "", it seems that the fantasy drama film still needs another actor. According to press release, people behind "Imaginarium" are still looking for a Ledger's lookalike to replace the 28-year-old actor.

Reports stated that the movie bosses have sent request for Ledger's lookalike to actors' agents. The request letter allegedly read, "Please only suggest actors who look like Heath Ledger and are between five foot 11 inches and six foot three inches." Reportedly, the lookalike actor is needed because Ledger passed out while he was midway through the filming.

News
>
Music News
February 29, 2008 06:37:11 GMT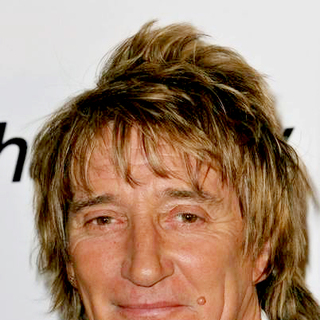 Starting from July 30, will hit the road for a North American tour that promotes his 2007 release "Still the Same: Great Rock Classics of Our Time". Opening the tour is who will be available for the first seven dates.

The 30-dates tour will visit outdoor amphitheaters in cities like Chicago, Toronto, Atlantic City and Atlanta. The tour will wind down August 28 in Tampa, Fla. The tickets meanwhile, will be sold starting from Saturday, March 1.

News
>
Music News
February 29, 2008 06:13:59 GMT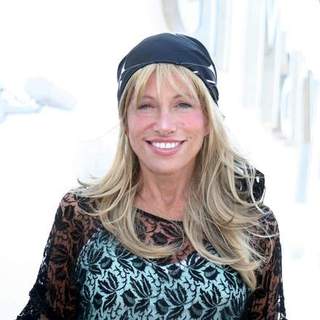 is the latest musician to join Starbuck's newly-established label, Hear Music. On April 29, her album "" will be released via the label which is also the home of and .

Simon opts Brazilian sound in the album that sees the come back of producers Jimmy Webb and Frank Filipetti. "You don't have to be singing bossa nova or samba to get the essence of Brazilian music," Simon said. "There are songs that fit no one rhythm or generic type or song progression."

News
>
Celebrity Gossip
February 29, 2008 06:06:37 GMT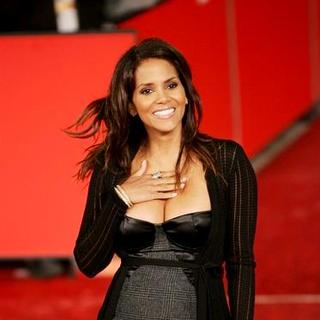 Never to shy away from putting her name on any product possible, is about to launch her own fragrance. The expectant celebrity has signed a deal with Coty Beauty U.S. to design her own fragrance and star in the advertising campaign.

Joining the likes of , , , and in the Coty stable of celebrity scents, Halle is having her fragrance to be released in the Spring next year. Name of the scent hasn't been confirmed though.

News
>
Celebrity Gossip
February 29, 2008 05:10:53 GMT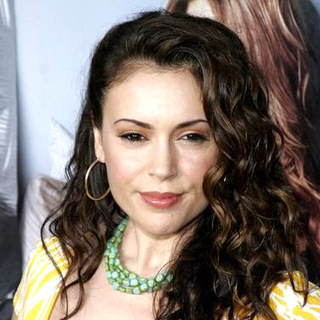 is the next "lettuce lady" for People for the Ethical Treatment of Animals (PETA). The actress and fashion designer dons the organization's lettuce outfit in a bid to support its new campaign, entitled "Let Vegetarianism Grow on You."

PETA's "Let Vegetarianism Grow on You" campaign sees Alyssa sporting a gown, entirely made out of lettuce, asparagus and other greens, designed by Mia Gyzander. "The world has so much suffering in it already - choosing to be vegetarian is one thing you can do to reduce the suffering on a daily basis," so she said in a statement.

News
>
Music News
February 29, 2008 05:00:53 GMT

Now on his own, rapper whose bandmate died on December 4, will release an album with support from other rappers. His first release as a solo called "" will be released on April 29.

According to Billboard.com, those jumping behind this album are , , , , , , , , , , and many more. Meanwhile in the production panel, there are Scott Storch, Jazze Pha, Bigg Tyme, Mr. Lee and a couple more.

News
>
Celebrity Gossip
February 29, 2008 04:37:55 GMT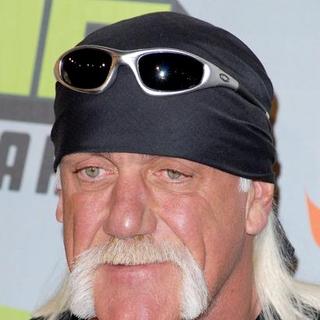 As if his divorce to wife has not yet created enough media abuzz, makes another headline with an affair report. The wrestling superstar, whose real name is Terry Bollea, was reported to have cheated on Linda with one of their daughter's friends.

Hulk was accused of having an affair with daughter 's close friend, Christiane Plante, 33. Rumor has it that while none of the family members, Linda, Brooke, or brother Nick Hogan, are aware of the affair, it was reportedly common knowledge among some of the crew of his reality series "Hogan Knows Best."

News
>
Music News
February 29, 2008 04:29:17 GMT

In the awards event presented by NME Shockwaves this year, won the coveted title of Best British Band after beating , The Cribs, and . The winning gave the Sheffield rock act a third trophy since they had pocketed Best Track for "Fluorescent Adolescent" and Best Video for "Teddy Picker" earlier that night.

"Thanks everybody and thanks everybody upstairs too," said Alex Turner addressing the other contenders in the category who sat upstairs. "Ta ta!" The frontman took the prize from model Agyness Deyne, who joked that he was late to the stage because his girlfriend Alexa Chung had food poisoning.

News
>
Celebrity Gossip
February 29, 2008 04:07:07 GMT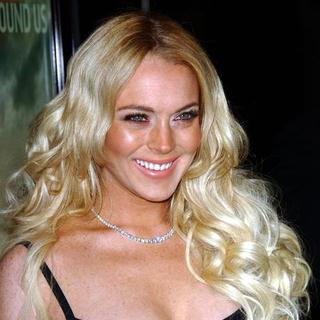 Her recreation of 's "Last Sitting" for New York Magazine has arguably become very popular and so is being offered to pose nude for Playboy. The men's magazine's boss Hugh Hefner wants her to pose nude as Marilyn Monroe for the publication.

Hefner reportedly wants the actress-singer to recreate Monroe's famous naked swim from her unfinished film "Something's Got to Give". Lindsay thus will get another chance to strip off as Marilyn Monroe should Hefner gets his way.

News
>
Celebrity Gossip
February 29, 2008 03:45:20 GMT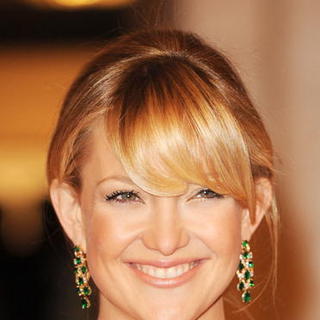 and have both fueled further rumors of a rekindled romance. While none of them commented on the persistent rumors just yet, another evidence has emerged on them getting close together.

The former couple, as reported by People, appeared very cozy at the Oscars over the weekend. What's more, they were also reported to have flirted near the souvenir booth at 's exclusive post-Oscars party on Sunday night, February 24.

News
>
Movie News
February 28, 2008 09:51:20 GMT

The Columbia Pictures have given out treats to 's fans as the studio released the trailer of the funny man's upcoming comedy "". The trailer that runs 2:35 minutes gives out glimpses of the claimed to be hilarious comedy about competitive stepbrothers.

The video footage started with the introduction of the two newly stepbrothers as they meet each other. The trailer then continues to show the rivalry between the two spoiled thirty-something men and how they tried very badly to get rid of each other.