News
>
Movie News
April 08, 2008 07:29:41 GMT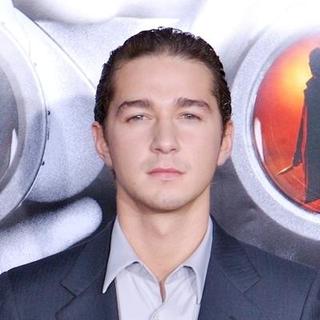 It seems that the earlier rumor stating that the filming of the action sequel "" will be started sometime in mid-summer contains truth as the film's star let out about the Paramount Pictures' movie production. According to MTV Movies Blog, the 21-year-old actor revealed the filming will begin in the Summer.

In an interview with the music network, the star of thriller film "" confessed that the production is going to be started in June. "We're gearing up for 'Transformers' in June," announced LaBeouf. Talking further about the forthcoming film, the co-star of in "" also commented about the film's new robots stating, "It's got to be more badass. It has to be."

News
>
Music News
April 08, 2008 07:21:22 GMT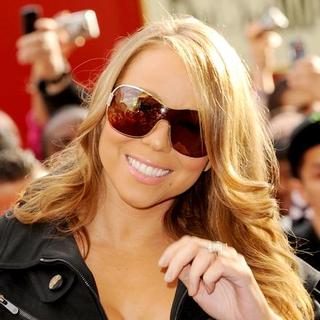 With the album coming out around the corner, confirms that the second single pulled from "" will be "Bye Bye". The ballad is even available for listening on her and has hit radio stations on Monday, April 7.

The joint was written by Carey with assistance from and produced by Stargate. It will be serviced to iTunes on Monday, April 14 and performed in Show in the same day. As , Carey is made the guest judge and performer on American Idol. She will also perform "Bye Bye" on the show which will be broadcast on April 16. She recently appeared on the show's Idol Gives Back section, singing her old piece "Fly Like a Bird" as the show's final performance.

News
>
Music News
April 08, 2008 06:49:42 GMT

has given the right to his new single premiere to Popeater.com. The track "On My Way Here" is both the title track and the first single of his upcoming fourth studio album "" which will be released on May 6.

The song is a 's Ryan Tedder-written that Aiken "fell in love" with instantly. The lyrics tell how lessons are learned as we grow up and those are what eventually shape us as adults. "I thought if we could find songs along those lines, that deal with my life over the past five years and what I've learned from my experiences, it would be a great concept for an album," Aiken said previously.

News
>
Movie News
April 08, 2008 06:33:33 GMT

Two Hollywood actresses and are going to showcase their acting skills in a new movie project for Miramax Films entitled "". According to Variety, both Beckinsale and Barrymore will be joining other cast members, and in the dramedy.

Though the two have been signed to star in the project, what characters they will be portraying in the film that set De Niro as a widower have yet to be unveiled. Still, it is further noted that the co-star of in "" and the "Charlie's Angels" star will be joining the production that is scheduled to begin in Connecticut in late April 2008.

News
>
Music News
April 08, 2008 06:22:48 GMT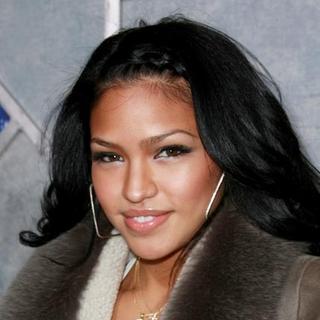 's sophomore effort, one of the long-delayed albums in Hip-Hop field, will finally hit the stores in the third quarter of 2008. Producer said that the not-yet-titled LP will not only be coming this September but will also "catch people off guard".

"That's going to really, really catch people off guard," Diddy told Billboard.com. He also cited that Cassie fits the market demand for younger artist, saying, "There's a huge (cry) out there for a younger , a younger . Those two great artists have paved the way. She has a single out called 'Official Girl' and Danja produced it, and it is a smash."

News
>
Celebrity Gossip
April 08, 2008 06:09:22 GMT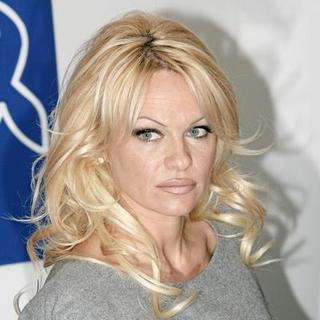 After finishing her recent big screen movie "", is set for another project. Reports said that she will be the star on E! new documentary series to be titled "Pamela". The series will give a closer look on Pamela's personal life.

The show, which will be half an hour long, is set to be aired on the cable TV network this summer. Revealing details for the upcoming show, E! released a statement, saying "The series will offer an unprecedented look inside the life of one of today's most iconic superstars in the style of a uniquely shot documentary film." Meanwhile, Randi Barbato, the executive producer of the series, believes that the show will be "artistically rich and visually stunning."

News
>
Celebrity Gossip
April 08, 2008 05:57:43 GMT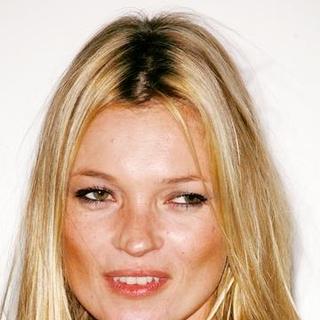 has treated herself to an expensive wedding band. The British supermodel reportedly has bought herself a $180,000 wedding ring.

Moss, who's rumored to have engaged to boyfriend Jamie Hince of the band The Kills, reportedly bought the ring from London's Garrad store last week. The diamond and platinum band is based on the Egyptian symbol of long life, Showbizspy.com reported.

News
>
Music News
April 08, 2008 05:04:20 GMT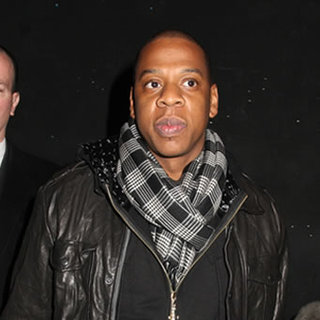 So much for a Hip-Hop act on a rock stage, has been blamed for the poor ticket sales of the Glastonbury Festival this year and even rumored to be pulling out from the bill due to the matter. A rep from the festival however, like a couple of times prior to this, has once again denied that Jay-Z will pull the plug.

Earlier this week, a source told The Sun that Jay is sick of the rumors of him as one of the performers have caused the ticket sales of the festival not running fast. The source said, "He hasn't liked all this talk of how Glastonbury is more urban and hip this year because of his appearance. He feels it's a bit sad and he's being used to make a point. The straw that broke the camel's back was when he was blamed for the lower registration for tickets and subsequent sales."

News
>
Celebrity Gossip
April 08, 2008 04:27:26 GMT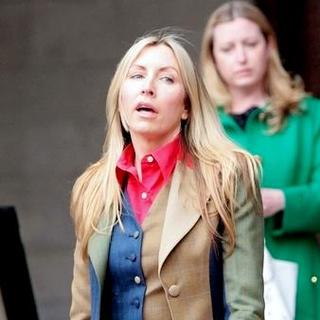 As if she just couldn't get enough of the heavy media coverage she has received by far, found herself in yet another intense media scrutiny after some naked pictures of her are being exposed by a U.K. tabloid. The black-and-white photos, taken by top fashion photographer Tony McGee way back in 1999, were originally designed to promote her anti-landmine charity work.

The now-online photos show Mills, a former model, posed provocatively with and without her prosthetic leg. Some of them see Mills bared her flesh with just her hand, a bag and some clever lighting protecting her modesty.

News
>
Music News
April 08, 2008 04:09:51 GMT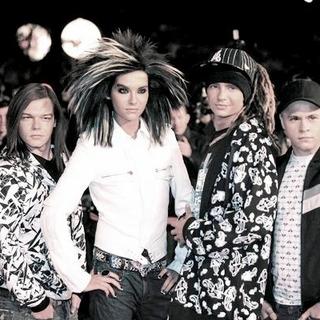 The latest teen craze and possible future rock icon, have sat down to answer our questions that may as well be jotted by their fans. Beside talking about their immediate plan this year, the German band also share some personal stories regarding their tour experience and how they handle their female fans, including how guitarist Tom Kaulitz wishing to reunite with the "beautiful ladies" in U.S..

Drummer Gustav Schafer and bassist Georg Listing also highlight on whose music become their favorites plus reveal how each of them can actually never have one unanimous favorite. Singer Bill Kaulitz unfortunately is not available for the interview since he is in recuperation post a throat surgery and that was exactly the first thing we ask.

News
>
Celebrity Gossip
April 08, 2008 04:06:57 GMT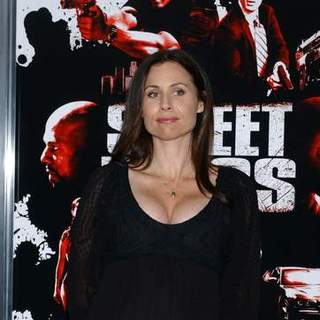 British actress-singer has revealed her due date. Addressed that matter to US Weekly on Saturday night, April 5 after performing a set from her new album "" at Hotel Cafe in Hollywood, she said "My due date's in August!"

When being asked about her cravings, Driver told the publication, "I haven't wanted to eat as much food as I think I want to eat! I'm not as hungry as everyone told me I'd be." She, moreover, also informed US Weekly she hoped her pregnancy wouldn't get in the way of her touring as she still plans to hit "France, Germany, Norway, Switzerland and England ... and do a movie with !"

News
>
Movie News
April 08, 2008 03:53:14 GMT

The World War II drama thriller starring has experienced another shifting schedule for its release date. According to Hollywood Reporter, the MGM-distributed movie, which earlier has been moved from its original July 4 release to October 3, has been delayed once again as the film is now reported to hit the theaters on February 13, 2009.

The announcement of the pushing back of the release date reportedly was made by Cruise and United Artist, which produced the film, on Monday, April 7. Hollywood Reporter further revealed that the decision of making the second release date changes was taken after 's comedy sequel "" and -starrer horror thriller "" have been moved to another date. On this new date, 'Valkyrie' will be up against romantic comedy "" and horror thriller "".

News
>
Celebrity Gossip
April 08, 2008 03:34:29 GMT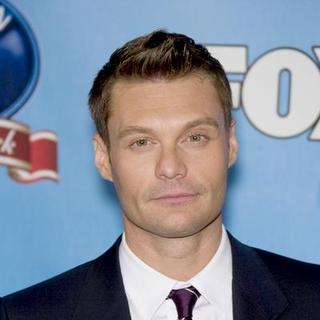 Hosting Fox's "Idol Gives Back" apparently has put in his best charitable mood ever that he willingly gave back all his fee to the event. The TV and radio host has on Sunday evening, April 6 handed over the paycheck he received for hosting the event to the cause, which helps children and young people in extreme poverty in the U.S. and around the world.

Seacrest, as said by a source close to him, wanted to show fans that he was serious about the cause. "When he and Simon went to Africa last year and saw the children, it was really life-altering for him," the source told People. "He just knew he had to do his part and be willing to put his money where his mouth is."

News
>
Music News
April 08, 2008 03:19:48 GMT
It has now been revealed that the fourth single taken from 's 2007 album will be "Comeback". A music video for the single has been premiered although its shot has been taken a long time ago.

"Comeback" first appears as one of the tracks in the original version of "" but will also be included in the re-release of the album in the shape of a remix. The song that she co-wrote, will receive the Karmatronics Club Mix in the album's deluxe edition that is due May 12.

News
>
Celebrity Gossip
April 08, 2008 03:06:00 GMT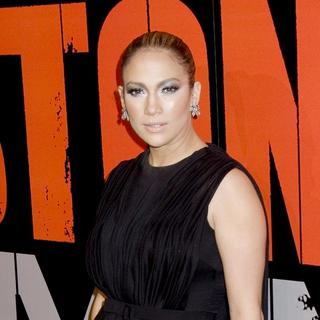 Having twins really brings a lot of joy for that she also wants to share it with her best friend as it was reported that she has asked actor to become the godfather of her newborn babies. She has also asked permission from her husband for it.

A source said Tom Cruise was delighted to have the honor while Marc who was doubtful at the beginning finally approved Jennifer's idea. "Tom is delighted. Marc wasn't sure if it was a good idea to have a Scientologist as the kids' godfather, especially as he and Jennifer are both Catholic. But in the end Lopez managed to convince him to agree," so said the source. To convince her husband, the singer and actress reminds her husband of what Tom has done for their babies. The actor has showered Jennifer and Marc's twins with lots of gifts and even planned a star-studded party called "Welcome to the World" for them.