News
>
Music News
June 18, 2008 08:50:05 GMT

The fourth installment of successful reality TV series created by the collaborative work between and MTV, Making the Band is about to premiere its third season in August. The new series reportedly will still follow the journey of Donnie Klang, and .

For the third season, the show will take the viewers to an inside look on Donnie and DAY26 at their first promo tour. It will show the audience how they would cope with the condition of leaving their home and friends and being on the road with new people.

News
>
Celebrity Gossip
June 18, 2008 08:39:52 GMT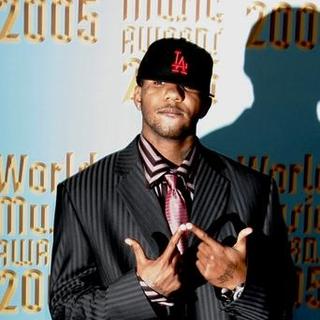 Has pushed back the release date of his third studio album, "", from July 8 to July 22, already planned a celebration to mark the release of the LP, getting a new tattoo. Instead of designing himself or asking the tattooist do design one for him, the hip hop artist is asking fans to design him one.

The tattoo should be inspired by the album's title, it's been claimed. Some tattoo image ideas have been posted on The Game's page on .

News
>
Movie News
June 18, 2008 08:27:28 GMT

"", the spin-off movie from the hugely popular "X-Men" series, is currently filming in locations across Australia and New Zealand. And, with the crew being busy shooting for the action fantasy, a bunch of on-set photos has leaked out. The pictures expose the activities done while filming on Blacksmiths beach.

Outed by local publication The Lake Macquarie News earlier, the images display bits from what scenes are being shot on the particular day. Reportedly, the principal photography taken on the day of the photos highlighted on Wolverine landing on a beach with a band of World War II soldier. One of the pictures shows , the Wolverine depicter, wearing a soldier uniform. All of the images can be seen via Lake Macquarie News' .

News
>
Music News
June 18, 2008 08:11:53 GMT
Having yet to release an album since "" in 2003, is set to mark her come back with a different vibe from her previous pop-rock sound. For her new LP Michelle will go back to her earlier roots and give a country feel on the upcoming set.

Speaking to Billboard.com, Michelle reveals some details stating that the new record is almost done saying that she's already "in that last stage of tweaking stuff ... where you can really go crazy trying to fix all the little things." The singer also said that her new album will very much be a progression from her band, ' music.

News
>
Movie News
June 18, 2008 07:31:29 GMT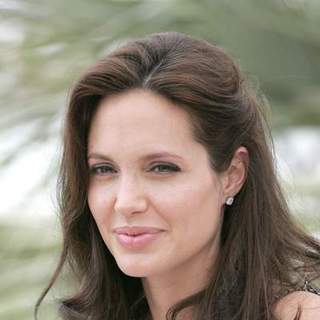 With a list of action movies, such as "Gone in Sixty Seconds", "Lara Croft: Tomb Raider" and "", on her resume, can be credited as one of the top Hollywood actresses who kick butt. Hence, it seems reasonable why in early 2006, she has been hit with speculation over her possible involvement in "Sin City 2". Two years have passed, but the rumor has yet being thrown out of the picture or being confirmed. Now, the actress has come forward addressing the matter.

In an interview with MTV for her latest action movie co-starring , "", the life partner of opened up about the rumor stating that filmmaker Frank Miller wanted her to play the role of Dwight McCarthy's former lover, Ava Lord. On the occasion, when asked whether she is up for the role, the 33-year-old confessed that she still hasn't made any decision on it. "I don't know," the star of "" stated. "I found the first "" impressive, but I don't know what they're going to do with the next one to make [it] as original as the first one. I'd be curious. I think he's a genius."

News
>
Music News
June 18, 2008 07:21:25 GMT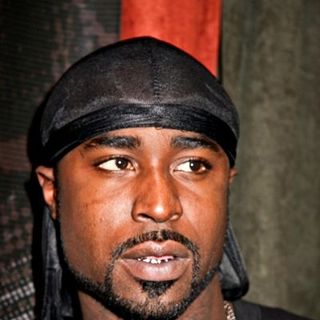 It looks like feud with his former group is about to end and there is even possibilities that Buck could reunite with , and on the rap group. That news surfaced after two audio clips of Buck's apologizing to 50 by the phone streamed on June 17.

On the first audio clip, that was posted by Hot 97 personality, Miss Info, Buck was heard pleading to 50 and stating that he never considered himself leaving the group. "I done said things and I'm aware of some of the things that I have said but I don't want you to feel like I'm a Game or Smurf or none of them niggas man. Even if you did the worst to me there is nothing I could ever say to you. But I've never dismembered myself from the family or nothing because I always felt like at the end of the day, 50 is gonna love me for what I'm creating as far as me creating my own. I' m just trying to make you happy as far as dealing with my own label," Buck said.

News
>
Celebrity Gossip
June 18, 2008 06:57:09 GMT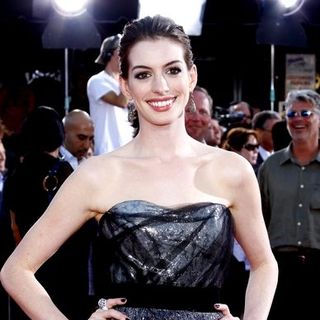 has split from her long-term boyfriend Raffaello Follieri, the Mail Online reports. It's been claimed that the movie beauty has dumped the real estate developer after he was involved in a series of scandals.

Anne called an end to her years long relationship with Raffaello over the weekend. Word on the block is that she made the decision to split up with him after the businessman's charity Follieri Foundation, of which she used to be a director, was revealed to be under investigation by the New York State Attorney General's Office.

News
>
Music News
June 18, 2008 06:35:26 GMT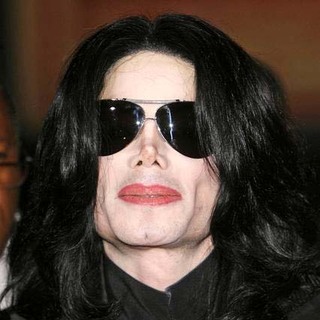 Previous rumors stating that will be back to go on tour again turns out to be true following the latest statement from , who said that he will produce the king of pop's road-trip. Swizz stated the news during an interview with MTV saying, "I'm working on this new Michael Jackson s**t. I'm probably gonna be producing his tour and everything."

The rumors about Michael planning to stage a come back gig, have been surfacing in the media lately. The press claimed that the mega pop star is set to make his return by performing in Las Vegas, but it was said that the scheduled gig has been scrapped because the singer's unfit condition.

News
>
Movie News
June 18, 2008 06:32:02 GMT

Adding to the many collection of "" released videos, Walt Disney Pictures have released yet another featurette to the upcoming animation comedy about the waste compacting robot. The new video footage runs for about two and a half minutes and it discusses about the robots featured in the movie from director Andrew Stanton's point of view.

Revealing several unseen footages cut from the Pixar's flick, the featurette focuses merely on the robots that viewers will meet when they go to see "Wall-E" in the theaters. In it, Stanton and Bill Wise, the film's character supervisor, explained about the design of the robots and what is the ground of drawing the robots the way they are presented in the film. It also introduces for the first time the reject bots, the broken, faulty robots.

News
>
Celebrity Gossip
June 18, 2008 06:23:49 GMT
Has made her union with fiance Jay Barker official with a private wedding ceremony held last weekend, shared her joy, gave People magazine a first look at her wedding photo album. In one of the pics, available for view at the latests issue of People, Sara and hubby Jay Barker were snapped all smile, flaunting their wedding rings.

The bride was photographed holding a bright yellow hand bouquet, whereas the groom also sported the same bright yellow flower on the top-right of his coat. Recalling her nuptials, which was held at a Franklin, Tenn., farm near her home on Saturday, June 14, Evans told People "It was a fairy-tale wedding."

News
>
Movie News
June 18, 2008 05:01:06 GMT

In 2003, comedian has received immense success as well as down-pouring lawsuits for his extremely controversial comedy movie, ": Cultural Learnings of America for Make Benefit Glorious Nation of Kazakhstan". Now, the 36-year-old is gearing up to introduce another potentially controversial movie, "", and for it, Universal Pictures have picked up a suitable summer release date.

The comedy movie that is developed from one of Cohen's noted characters in comedy television series "Da Ali G Show" is now set to be debuted on the big screen nationwide on May 15, 2009. It means that the movie about the eccentric gay Austrian fashion reporter will be up against "", the prequel of "" which stars . The release of "Bruno" on that particular day will also mark the starter kick of the summer movie season since the date chosen has often been identified with the beginning of the summer movie season.

News
>
Music News
June 18, 2008 04:41:35 GMT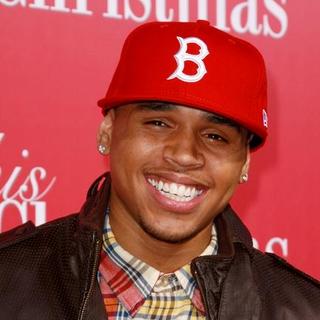 The 2008 Teen Choice Awards, which will be held on Monday, August 4 and aired on FOX starting from 8:00 to 10:00 P.M. ET/PT, has announced its nominees on June 17. Among the famous musicians that were listed, has the chance to walk home with the most awards for the music category as he received 7 nominations.

The awards Chris is being nominated for includes, Choice Music: Single, Choice Music: Hook Up, Male Artist, R 'n' B Artist, Love Song, R 'n' B Track, Rap/Hip-Hop Track. Some of the nominations he receives is for his collaborations. In the categories Hook Up and Love Song, he is nominated for his duet with in "No Air".

News
>
Celebrity Gossip
June 18, 2008 04:37:55 GMT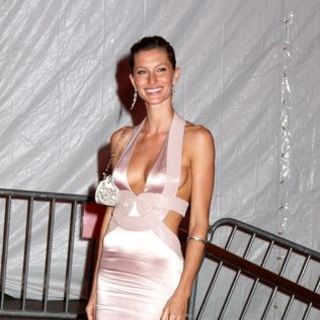 Is a famous supermodel and with the title of the World's Top-Earning Model she has just earned from Forbes magazine, sure has the things every other women in the world arguably would like to possess. Has almost everything, the Brazilian beauty once more provokes envy from many other females as she bares her curvy figure for the July 2008 issue of men's magazine GQ.

The catwalk queen is featured on the cover of the publication, wearing nothing other than black-colored bra and a pair of white shocks. She's photographed in a sultry pose, covering her modesty with a yellow polka dot blanket.

News
>
Movie News
June 18, 2008 04:00:02 GMT

For the 10th time in a row, teenagers across the country are given the power to choose their favorites in the entertainment industry for the 2008 Teen Choice Awards. On Tuesday, June 17, the annual award show whose winners are voted by teens aged 12 to 19 has announced its long list of this year's nominees and the movie category has been dominated by romantic comedy "" and drama comedy "".

Both Universal Pictures' flick featuring Hollywood hotties, and , and Fox Searchlight Pictures' film starring rising star earned themselves five gongs each. "Forgetting" gathered nod for Best Romantic Comedy Movie, brought double nominations for Bell in the category of Comedy Actress and Breakout Female, and helped Kunis and to get gong for Breakout Female and Breakout Male respectively. Meanwhile, "Juno" nailed a count for Best Comedy Movie and put its two stars, Page and , for double nods. Page is up for Comedy Actress and Breakout Female, and Cera is in run for Comedy Actor and Breakout Male.

News
>
Celebrity Gossip
June 18, 2008 03:30:25 GMT
Nominations for the 2008 Teen Choice Awards, an awards show presented annually by FOX (United States) and Global TV (Canada), have been unveiled. The program, which honors the year's biggest achievements in music, movies, sports, and television, as voted on by teens aged 12-19, will see teen sensation serves as the host.

As for the television category, the CW's teen drama "Gossip Girl", based on the popular novel series of the same name, is the biggest nominee, grabbing a total of 14 nods. It among others is nominated for the categories of Choice TV Show: Drama, Choice TV Actor: Drama, Choice TV Actress: Drama, Choice TV: Breakout Show, and Choice TV: Breakout Star Female.