News
>
Celebrity Gossip
September 11, 2007 08:27:51 GMT

Hot on the heels of their latest promotional shot and video, the "Desperate Housewives" cast are again knocking the world of entertainment industry with their yet more promotional shots in anticipation of the series' highly anticipated fourth season.

Unlike their previous photo shot, featuring , , , , and , all strutting out of a blaze of flames, the new ones show them in a more calm yet elegant looks.

News
>
Celebrity Gossip
September 11, 2007 07:52:12 GMT

"Fashion For Relief." Supermodels will do the runway for good deed. Supermodel has announced plans for a charity fashion show in London to raise money for the victims of this year's UK floods.

To help launch the event, to be held in the British Fashion Council tent at the Natural History Museum on the evening of September 20th, Campbell has recruited some of her supermodel friends, including Yasmin Le Bon, , and Jodie Kidd among others.

News
>
Movie News
September 11, 2007 07:40:25 GMT

Earth could probably be not the only planet presented in the upcoming "."

A scooper for ShockTillYouDrop.com has brought an interesting tidbit saying the sci-fi action thriller will provide a long-awaited look at the home world of the Predator species. The planet was once planned to be the center of a shelved "Predator" sequel cooked up by "" helmer Robert Rodriguez.

News
>
Music News
September 11, 2007 07:29:13 GMT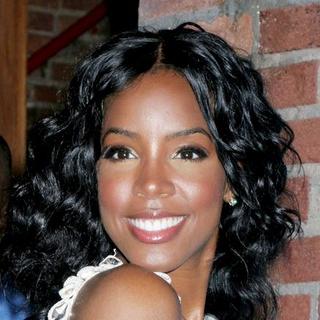 's video for her new single 'Ghetto' has been premiered on BET's Access Granted. The video that also features guest singer was shot by Andrew Gura in early August.

The song which is the second single from Rowland's '' was co-written and produced by . After its release on August 7, it has so far peaked at #109 in Billboard Hot R&B/Hip-Hop Songs chart.

News
>
Celebrity Gossip
September 11, 2007 07:12:08 GMT

While was working hard preparing for her performance at the weekend MTV VMA, former hubby spent his time having fun with their two sons, Sean Preston and Jayden James, at his San Fernando Valley home.

It appears that the failed rapper held a party. People wrote that K-Fed threw a backyard pool birthday party Sunday September 9th for sons Jayden who turns one Wednesday September 12th, and Sean who turns two Friday September 14th.

News
>
Movie News
September 11, 2007 07:07:30 GMT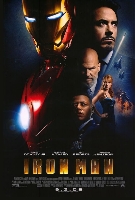 Taking an earlier flight from the planned date of Tuesday, September 11, 2007, the teaser trailer for "" has delightfully been available for superhero fans to grab online at Apple.com since Monday, September 10.

Put on the of the site in HD, the clip runs quite long for a teaser, going almost two and a half minutes. Though containing many footage from that shown at this year's San Diego Comic-Con, it is more fast-paced and compact than the previous one in following Tony Stark from his abduction in Afghanistan to his creation of a high-tech armor to escape captivity.

News
>
Music News
September 11, 2007 06:54:43 GMT
Off playing their characters in the TV series, are gearing the work of their debut album ''. The CD will soon release the first single 'So Bring It On' that was already premiered on Radio Disney on August 25.

Next, it was reported that the girls will pull 'Fuego' as the second single and make its music video. The upbeat song samples on 's 'All Night Long'.

News
>
Celebrity Gossip
September 11, 2007 06:36:19 GMT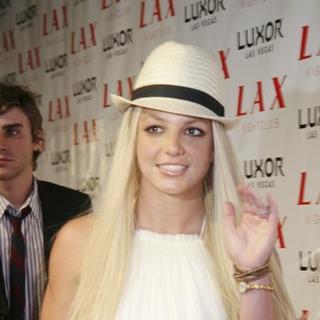 No, don't put the blame on the presenters, performers, nor host. Just put the blame on the trouble-maker . In another dose of bad news, the train wreck was snapped not wearing underwear, once again exposing her crotch, as she made her way out of a car.

While negative reviews are circulating on her weekend performance at the VMAs, Us Weekly quoted a source as saying Britney was "crying badly [backstage]. She's devastated. She was really nervous and knows she screwed up."

News
>
Movie News
September 11, 2007 06:35:29 GMT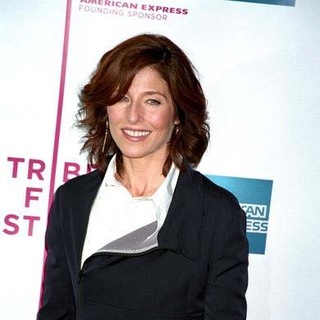 Running her career quite smoothly this year, has put one more starring role into her big screen resume. Variety has reported that the Oscar nominee is on her way to appear opposite Steve Coogan in a high school comedy entitled "."

Story is said to focus on a teacher who tries to save his drama department by writing a sequel to William Shakespeare's "Hamlet." "" helmer Andy Fleming is set to direct based on the script he wrote alongside Pam Brady, whose most recent writing work, "", currently is in theaters.

News
>
Music News
September 11, 2007 06:17:03 GMT

Finally, a definite reunion will fall upon , a band that helped reviving the second Britpop invasion after . Bassist Alex James has confirmed a studio work will take place in October and said that "it's looking promising".

"Funnily enough, people have been talking to each other. I don't think Graham (Coxon) and Dave (Rowntree) have spoken for quite some time and there's been a flurry of texting and long chats which is good. I'm very hopeful," James told BBC.

News
>
Celebrity Gossip
September 11, 2007 06:02:25 GMT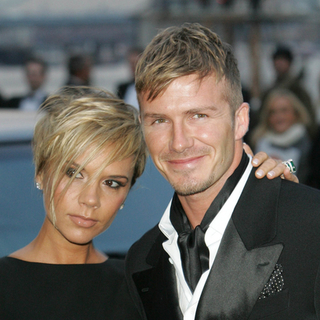 Nothing can't stop the Beckhams from going very intimate. The couple once again put their clothes off for a new fragrance ads.

and wife posed in a sultry, semi-pornographic embrace under crisp white bed linen to promote their new perfume, "Intimately Beckham Night," which is created by French perfumer Coty.

News
>
Music News
September 11, 2007 05:03:09 GMT

17-year-old sensation is introducing 'Soulja Girl', a song he does with another teen heartthrob . The song will be made one of the singles pulled from his debut album '' due October 2.

Meanwhile, his first single 'Crank Dat' has reached #1 in Billboard Hot 100 after selling 144,000 in digital sales. The next single to follow up the popular song is 'Yahh' feat. Arab.

News
>
Movie News
September 11, 2007 04:49:37 GMT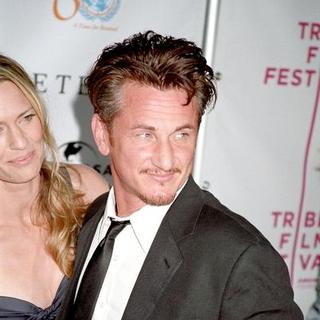 On the way to forge what could probably be one of the anticipated collaborations on screen, and are both reported to be attached as the leading actors in a biopic about '70s politician Harvey Milk that Gus Van Sant is set to direct.

A long-gestating project, pic is the latest chapter in a long-running race to film the biopic of the first openly gay prominent elected official following Bryan Singer's "." Penn is plotted to play the politician while Damon his assassin, Dan White.

News
>
Music News
September 11, 2007 04:38:14 GMT

A brighter end has come upon 's fourth studio album. The British band has posted on their official website several 'probably' songs to be molded into a CD which is due next year.

The post read: "Expect a short, concise record with no fat and at least two top-division songs released independently. We're still a few months from finishing but already the arguments about track listing have begun."

News
>
Celebrity Gossip
September 11, 2007 04:33:39 GMT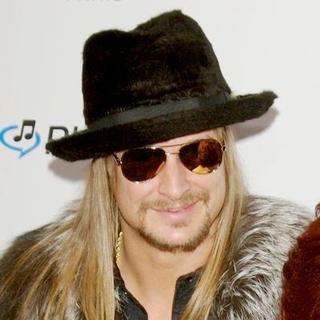 Fresh from the weekend MTV brawl, the Las Vegas police have cited for misdemeanor battery as a result of which he could face up to six months in jail.

According to officer Bill Cassell, Rock received the citation after police reported to the Palms Hotel and Casino shortly after 10 p.m. Sunday September 9th and interviewed people at the scene. He wasn't taken into custody though.