News
>
Movie News
February 21, 2008 08:35:45 GMT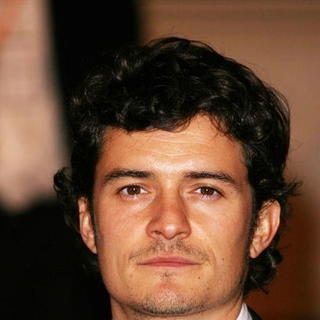 The blacksmith-turned-pirate in "Pirates of the Caribbean" trilogy has landed himself a role in drama film "". According to Variety, the 31-year-old movie star will be joining the already star-studded cast, including , and .

Though it still isn't clear which character he will be portraying, it is understood that he will act alongside recent casting members, and , as well. In this coming-of-age film, the co-star of in "" will be acting under the direction of Denmark filmmaker Lone Scherfig.

News
>
Celebrity Gossip
February 21, 2008 08:22:47 GMT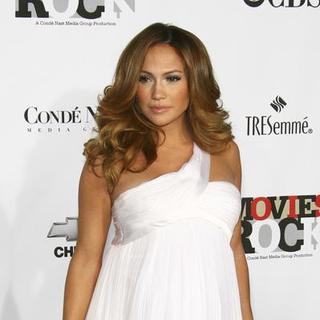 has reportedly checked into North Shore University Hospital in Long Island, New York and is said to have been preparing to give birth soon. Report on Lopez's birth check-in was first brought to public by Page Six.

While her spokespeople refuse to comment on that matter, sources say Lopez has been holding a private room at the hospital for nearly two weeks. A patient at the hospital, moreover, claims to have heard an employee at the hospital says, "J.Lo is here!"

News
>
Celebrity Gossip
February 21, 2008 08:01:48 GMT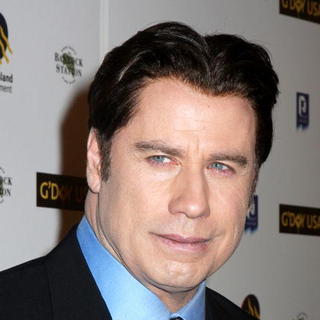 The iconic Tony Manero of "Saturday Night Fever" is said to be set to give a dancing surprise at the 80th Annual Academy Awards' ceremony on February 24 at the Kodak Theater. According to Planet Gossip at E! Online, the star of "" has been asked by the show's director Gil Gates to do a waltz right before he presents the Best Original Song prize.

E! reported that Travolta is going to surprise the audience as he appears during singer Jon McLaughlin's "" performance "So Close", takes one of the 30 dancers accompanying the singer and dances his way to the podium. Further, it was explained that the performance won't be an ordinary impromptu footwork as the movie star and the dancer will rehearse for a few hours on Saturday, February 23.

News
>
Music News
February 21, 2008 07:58:53 GMT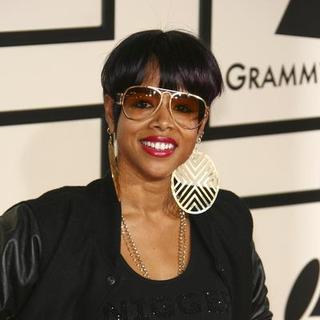 Four studio albums and several charting singles after, is ready to drop her greatest hits compilation. The R'n'B singer will release her first Greatest Hits package which will be titled "The Hits" on March 11, 2008.

It will consist of 14 tracks including her biggest hit to date, "Milkshake". The wife of rapper have selected other singles from her four albums that mark her career staring from 1999 to 2006. Among others are, "Lil Star", "Bossy" and "In Public".

News
>
Celebrity Gossip
February 21, 2008 07:39:30 GMT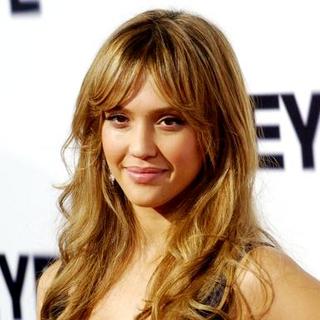 It appears that having twin babies has become a new trend among Hollywood celebrities. In addition to the likes of , , and , it's been reported that pregnant actress is having twins as well.

Friends say "Knowing that she's going to have twins has turned Jessica's life upside down. She and (fiance) Cash have had to scrap plans for a one-baby nursery and start all over again." Is said to feel thrilled with the news, Alba has already revealed to her closest friends that she's due to give birth on June 8 later this year.

News
>
Movie News
February 21, 2008 07:30:51 GMT

's upcoming comedy film "" has been accused to steal idea from a television show. Celebrity blogger Perez Hilton reported that there is a YouTube video that proves the film has copied the story from an episode of Nickelodeon's "The Amanda Show" starring and .

Starting with the appearing of white words on the black screen stating that "Rewind" is "a great idea for a film", the video that last for a bit more than 2 minutes gives out evidence of the plagiarism done by the film. The video include a clip of the live-action comedy claimed to be air 8 years ago in which showcases a story about complaining video-rental customers who find out that the videos they had aren't what they rented. The video can be watched below.

News
>
Celebrity Gossip
February 21, 2008 07:25:57 GMT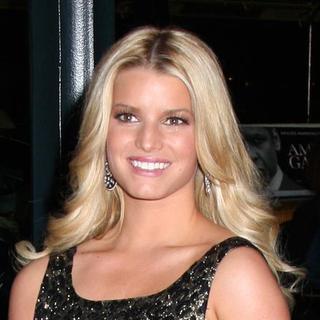 Hollywood lovers and have been engaged, it has been reported. Rumor has it that Jessica "has never been happier" and is confident that her second marriage would work.

The engagement report has not yet been confirmed. A source in fact did reveal "Jessica has never been happier than she is when she's with Tony. She knows her first marriage didn't work out, but she has a really good feeling about this one, and wants to make her feels for Tony clear."

News
>
Celebrity Gossip
February 21, 2008 06:50:22 GMT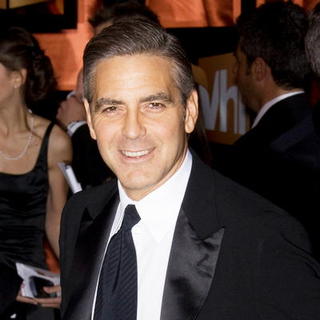 is having his image immortalized by the Jelly Belly Gourmet Beans Company who has created a portrait of him using 10,000 sweets. Clooney's jelly bean likeness reportedly will be displayed at the company's suite at Beverly Hills' Luxe Hotel before it is donated later this week to a charity of the actor's choosing.

The mosaic masterpiece features Cotton Candy beans for Clooney's cheeks and Buttered Popcorn candy for his highlighted hair, it has been reported. See Clooney's jelly bean portrait after this news.

News
>
Movie News
February 21, 2008 06:38:22 GMT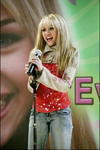 As the writers' strikes ended, Walt Disney Pictures announced that the big screen version of hit television series "Hannah Montana" is scheduled to hit theaters in early 2009. Variety reported that while announcing the studio's 2009 to 2010's calendar, it was revealed that the musical film starring is slated for May 1, 2009 release.

Scheduling "Montana" on the date means that the film about a teenage girl who lives a double life will be up against action fantasy film "" starring and . Further, for the slot, "Montana" has to push aside animated 3D movie "" which has been moved to July 24 release date to contest against New Line's animation "" and The Weinstein Co's horror remake "Piranha".

News
>
Celebrity Gossip
February 21, 2008 06:21:25 GMT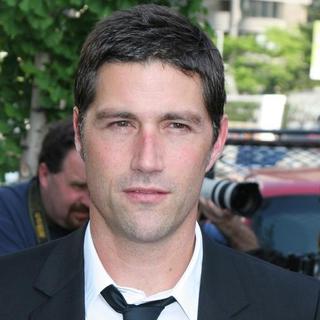 The Academy of Science Fiction, Fantasy and Horror Films has announced the nominations for the 34th Annual Saturn Awards. While the Greek epic "" was the leading nominee in the film categories with 10 nods, drama TV series "Lost" was the leading nominee in the TV categories, nabbed 7 nominations all at once.

The nominations that "Lost" earned were Best Network Television Series, Best Actor on Television, Best Actress on Television, Best Supporting Actor on a Television, and Best Supporting Actress on a Television. Take a look at the complete award nominees, from the Film, TV, and DVD categories, at .

News
>
Music News
February 21, 2008 06:11:09 GMT

The highly-anticipated music video from has found its way on-line. "No Air" the second single from her self-titled debut album, features not only in the single but also the music video.

It has been shot on January 23 with director Chris Robinson in New York City. Photos from the set including some stills were leaked to the Internet soon after that. The full music video was supposed to be premiered officially on Yahoo! Music on February 25 but it has leaked on Wednesday, February 20.

News
>
Movie News
February 21, 2008 05:12:39 GMT

As the Academy of Science Fiction, Fantasy and Horror Films announced the nomination for the 34th Annual Saturn Awards, it was revealed that the Greek epic "" was leading the pack by garnering 10 nods. The action adventure drama based on Frank Miller's graphic novel received gongs for almost all of the feature film categories, including for the action/adventure/thriller film.

In the action/adventure/thriller film's category, "300" will be contending against acclaimed crime dramas, "" and "" as well as other action films, "", "", "" and "". For the directing category, the film's helmer Zack Snyder is going to be up against Tim Burton of "", Frank Darabont of "", Paul Greengrass of "Ultimatum", Sam Raimi of "" and David Yates of "".

News
>
Music News
February 21, 2008 05:02:08 GMT

More dates are lined up in and 's joint tour. The jaunt that is dubbed Heart of the City was initially only scheduled for 10 dates but it has been stretched to 16 with new dates added in between.

As , the Hip-Hop icons will kick off the tour on March 22 in Miami, Florida and the new schedule is now ending April 26 in Chicago. According to AllHipHop.com, the extension was because tickets to the announced show have been sold out just under minutes. Meanwhile, tickets for the new date will be sold this Friday (February 22) through LiveNation.com.

News
>
Celebrity Gossip
February 21, 2008 04:37:13 GMT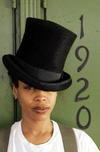 R&B/soul and hip hop singer gets a fragrance deal with top fashion designer Tom Ford. The Grammy-award winning songstress has reportedly been tapped to be the new face of Tom's new yet-unnamed fragrance.

Little is still known about the twosome's collaboration. Meanwhile, it is also not yet known on when Erykah will start shooting the scent's ad campaign.

News
>
Music News
February 21, 2008 04:28:53 GMT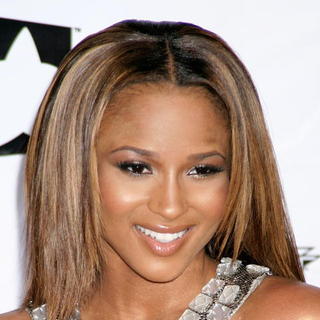 R'n'B singer has posted a video on YouTube to announce that she is looking for dancers. The "1,2 Step" singer wants a fresh, raw and unsigned talents to back her up on her upcoming tour.

In the video, Ciara also revealed that she is working on her third album and that there will be lots of promotions to be done, including finding dancers. The singer is searching for the right dancers to "rock the stage" with her.