News
>
Movie News
December 19, 2008 03:08:00 GMT

Having by Entertainment Tonight earlier, the trailer of Screen Gems drama thriller "" has finally made its debut. The promotional video serves as an introduction to the three major characters in the film, 's Derek Charles, 's Lisa and ' Sharon.

Focusing on the affair between successful asset manager Charles and temp worker Lisa, the trailer begins with the first meeting between the two in a lift. Then, it builds up to show how Lisa starts flirting and tempting Charles. When the tension grows higher, it is revealed that Charles has already had a wife and how Lisa tries to take him away from her and starts to stalk the family.

News
>
Celebrity Gossip
December 19, 2008 02:42:49 GMT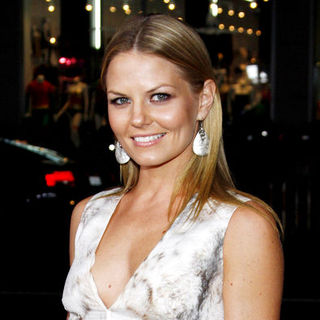 Dating actor , has a change of heart when it comes to whom she wants to meet under the mistletoe, mentioning the name of movie hunk . She, however, doesn't disclose on why she chooses Clooney over Nolasco.

Asked about her holiday plans while attending the D&G flagship boutique opening on Robertson Boulevard in Beverly Hills on Monday night, December 15, she revealed "My whole extended family is coming from Chicago and flying in, so it's the first time I'll have Christmas at my house." She continued, "It's a lot of people to cook for, and we're gonna do a game day with a poker tournament and a Christmas movie marathon."

News
>
Movie News
December 19, 2008 02:34:44 GMT

Announcing their nominees selection for the 15th Annual SAG Awards on Thursday, December 18, Screen Actors Guild embraced "", giving the John Patrick Shanley's drama the most nominations. In the announcement made by and , it was revealed that the movie received five counts, including nod for outstanding performance by a motion picture cast.

For the cast ensemble title, "Doubt" will have to face tough contenders, "", "", "" and "". Beside the cast ensemble category, the movie about sexual and religious power struggles at a Bronx Catholic school in 1964 has also secured nominations for each of its major cast member, for leading actress category, and , and for the supporting actor and actress categories.

News
>
Music News
December 19, 2008 02:23:13 GMT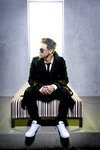 A music video in accompaniment of 's new song "How Do You Sleep" has been premiered. Shot in black-and-white scenes, it shares his experience of hitting the road for live shows, including a backstage meeting with .

"How Do You Sleep" is a song coming from production hands of duo Sean Garrett and Clubba Langg. The track, containing lyrics dealing with the feeling of missing the beloved one, appears on Jesse's third studio record "".

News
>
Celebrity Gossip
December 19, 2008 02:03:34 GMT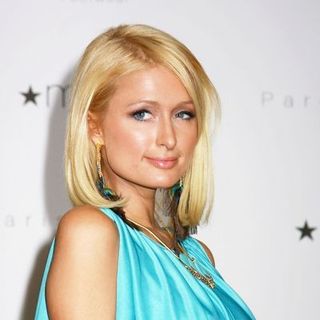 Hotel heiress shares to the latest issue of Esquire magazine some facts about her that people may not know, one of which is that she never wears clothes twice. "Once I've worn a dress, I can never wear it again," she is cited as saying.

Dishing more about her not becoming a two-timer in fashion, she explains "I give them to charities and they auction them off to help people with breast cancer, multiple sclerosis, and AIDS," when referring to her old clothes. "Some that are really, really special, I keep in storage for my daughters. They'll be vintage by then. I think my daughters will love them," she adds.

News
>
Music News
December 19, 2008 01:45:34 GMT

have stepped forward making an announcement that their twelfth major studio album will be dropped worldwide on March 2, 2009. Posting a message on their official website, the musicians wrote the upcoming album "" was recorded in various locations, from their studio in U.K. to the warehouse in the Big Apple.

"Sessions for 'No Line on the Horizon' began last year in Fez, Morocco, continued in the band's own studio in Dublin," so they explained. "Before moving to New York's Platinum Sound Recording Studios, and finally being completed at Olympic Studios in London."

News
>
Movie News
December 18, 2008 09:25:46 GMT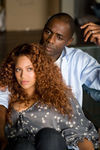 A marriage life of ' Beth Charles and 's Derek Charles is revealed through a newly-outed trailer preview of movie "". Bringing out exclusively the preview to the movie's trailer is Entertainment Tonight.

Starting with a scene showing Beth lying on the bed with husband Derek, the trailer preview quickly moves to capture Derek involved in an affair with Lisa Sheridan, played by , during a seemingly to be drunken night at a club. It also presents a look into the first meeting between Beth and Lisa.

News
>
TV News
December 18, 2008 09:15:30 GMT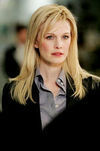 In the new "", a flight can also be deadly from its internal affair. Traveling through time in the '60s when female flight attendants were dubbed the glamor girls of the air, "Wings" will re-open the case of a stewardess' death after her remains are found in the rubble of a demolished Philadelphia hotel.

Rush and the team discover many hostile suspects who resented Ally Thurston who was trying to assemble a stewardess union. Golden Globe Award nominee Adrienne Barbeau, Emmy Award winner Mariette Hartley and Golden Globe Award nominee Lee Majors guest star as former stewardess colleagues and a pilot colleague of the victim who are each questioned by the team. Also in this episode, Raymond J. Barry debuts in his recurring role as Rush's father.

News
>
Movie News
December 18, 2008 09:05:53 GMT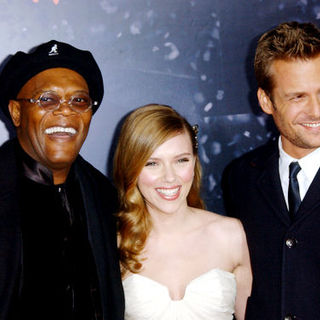 With "" theatrical debut coming closer each day, Lionsgate Films held a special screening event for the comic adaptation movie. Taking place at Grauman's Chinese Theater in Hollywood on Wednesday, December 17, the Los Angeles premiere was made merry with the attending of many A-listers.

In the evening, director Frank Miller and producer Deborah Del Prete were seen coming to the premiere. The two were joined by the star-studded cast, including , , , , , , , , Dan Lauria and Louis Lombardi.

News
>
Music News
December 18, 2008 08:32:25 GMT

's sophomore studio effort "" is back reclaiming the first place on Billboard Hot 200 Albums chart. Selling another 249,000 copies, her album pushes down last week's chart topper ' "" to number two with additional 200,000 selling point.

At number 3 on the chart is ' third studio LP "" which in its fourth week on sales can only add 159,200 copies. 's "", meanwhile, lands at number four with a 17% increase to 156,000 copies sold.

News
>
Celebrity Gossip
December 18, 2008 08:15:59 GMT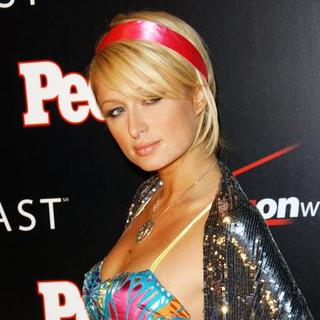 Mad about pink, buys herself a new Bentley, a pink one. Greater than that, she also has its interior being pimped out in pink.

Speaking to E! Online about her new ride, Paris, who also dresses in pink, tells all about her favorite color and relates it to her becoming a fan of Barbie and the Disney store. She also shares about the reason that prompted her to get the pink Bentley.

News
>
Movie News
December 18, 2008 07:56:02 GMT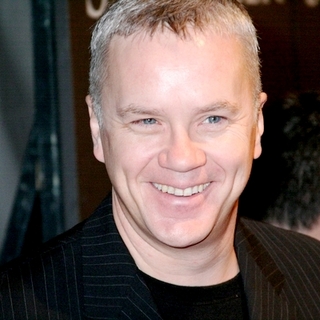 Another casting report has come in for "" and it involves the founder of Stark Industries, Howard Stark. Exposing the interesting scoop is Latino Review, which claimed that "" star, , is going to fill in the shoes of Tony Stark's father in the sequel to blockbuster film, "".

If indeed being cast for the part, the 50-year-old actor will replace Gerard Sanders, the actor who plays the character in the first film. In this second "Iron Man" film, his character reportedly will be seen in an important flashback sequence which will set up the "" and "The First Avenger: Captain America" films; that is why, director Jon Favreau needs a good actor, so claimed the site.

News
>
TV News
December 18, 2008 07:17:35 GMT

A preview of the eleventh episode on the second season of "" has been released. The show will move on in a new time slot next year, every Thursdays at 10/9c right after the airing of its original show "". The first episode of the new year will take impact on January 8.

Dubbed as "one of the best episodes in the season", the January 8 episode is called "Contamination". It centers its story on a six-year-old boy named Michael who just comes back from Switzerland, and interacted with farm animals like sheep and cows. Taking place in the pediatric ward, the case also focuses on the health of four-year-old Will and an autistic boy name Jefferey.

News
>
Music News
December 18, 2008 06:55:00 GMT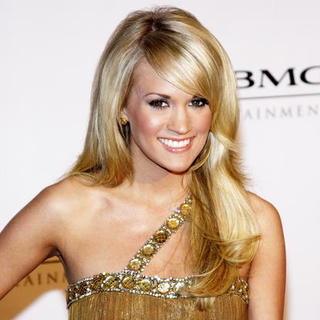 has been lined up as a musical guest at the 35th Annual People's Choice Awards. She will be delivering one of her songs at the live show on Wednesday, January 7, 2009 at 09:00-11:00 P.M., ET/delayed PT.

Hosted by , the first awards show of 2009 will honor fans' favorites in television, movies and music in a total of 43 categories. Winners will be revealed during the live ceremony broadcast on CBS from the Shrine Auditorium in Los Angeles.

News
>
Movie News
December 18, 2008 06:53:40 GMT

Telling the story of a stand-up comedian, "" reportedly will be flooded with many real life stand-up comedians. About it, Slash Film reported that Dave Attell, , Norm MacDonald and Andy Dick will all make a cameo appearance in the upcoming comedy movie as themselves.

According to Slash Film, Attell has revealed that he has filmed a scene with Silverman and MacDonald for the film on the Howard Stern Show on Wednesday, December 17. The comedian further claimed that the scene was shot quickly and was highly improvised. The publication further noted that Dick has also shot a cameo scene as himself.