News
>
Movie News
January 23, 2009 09:21:09 GMT

has shared her thought on several early concerns related to "New Moon". Revealing to MTV that she is "really excited" about the "" sequel, the actress who is known for her portrayal as a teenage girl in love with vampire, Bella Swan, stated her confident on both director Chris Weitz and co-star for "New Moon".

While many worries about the changing of director from Catherine Hardwicke to Chris Weitz for the sequel, the 18-year-old who has met the filmmaker shows her support for the "" helmer. "Chris is - on top of him being a really sweet guy - he is entirely devoted," she gushed in the interview with MTV at Sundance. "And he's very clearly not doing the movie just because it's the next big thing. He really likes it a lot."

News
>
Celebrity Gossip
January 23, 2009 09:00:35 GMT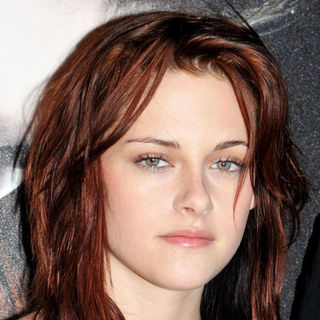 's father has been taped confronting a photographer who's been hounding his actress daughter while they were at the Los Angeles Airport recently. Fortunately, the confrontation didn't get worse.

The "" leading actress arrived at LAX from Washington D.C. on Wednesday, January 21 and was about to make her way out of the airport to a waiting car when a throng of photographers hounded her. Asked a number of questions by them, she kept her lips tightly sealed, weakly nodding to the question whether she enjoyed Barack Obama's presidential inauguration asked by one of the photogs.

News
>
TV News
January 23, 2009 08:51:51 GMT

Now that the third "Underworld" installment "", is done and ready to hit U.S. theaters, there is an open end that may lead to TV series. Producer Len Wiseman said to that he is open for further project revolving around the vampire versus werewolf movie.

"There's a lot of talk about a television series, I'm looking into that, if I could be very involved and can be a certain way, I'd be very interested in that," Wiseman revealed. "We had always hoped to do a trilogy, now that we completed that trilogy it's kind of open, if people can join us and go back in time - and then leap forward, I'd like to go jump all across the time line."

News
>
Music News
January 23, 2009 08:23:50 GMT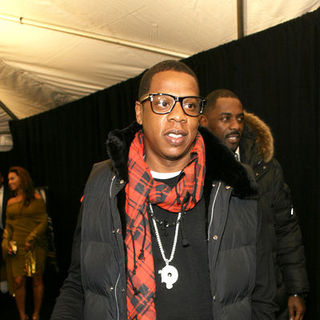 Shedding some fans' curiosity over his next effort "", revealed why he is going slow this time. Unlike the last one "" that he created within short time after being inspired by the movie of the same name, the rapper intends to keep this new piece "beyond and above".

To MTV at the backstage of his "Eve of Change" show, Jay-Z explains why the record has not yet had a release date. "For me, the process of making an album is difficult with so many things going on," he said. "And me, I wanna make it beyond and above. I'm gonna take my time with it. I don't have any quotas, and that's a good thing. It may be too freeing. It's a good thing and a bad thing."

News
>
Movie News
January 23, 2009 08:17:07 GMT

"" will have its soundtrack album and original score compilation released three days before it makes its debut in the U.S. theaters. On Thursday, January 22, Warner Sunset/Reprise Records announced that both of the movie's soundtrack and original score have been set to hit U.S. stores on March 3.

Through a press release, the recording company also let out that the soundtrack will include a cover version of 's "Desolation Row" by , recorded exclusively for the movie. Other than My Chemical Romance, other musicians featured in the album include , , Janis Joplin, KC & The Sunshine Band and .

News
>
TV News
January 23, 2009 08:02:14 GMT

It is becoming more definite now that made for TV movie "Camp Rock" will get its sequel. In an interview with MTV, the film's star said that production will kick off later this year after she finishes further supporting her debut album "" in a tour.

"There's a 'Camp Rock' sequel," she confirmed to MTV. "We're going to be shooting it at the end of the next year. Actually this year, woo! So, we'll be shooting it late 2009 and hopefully I'll be shooting it after I do a tour."

News
>
Celebrity Gossip
January 23, 2009 07:46:31 GMT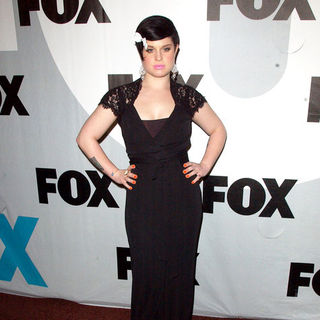 Another dose of bad news comes from the Osbournes as has confirmed that is back to rehab. "Yeah, Kelly's in rehab," the music promoter exclusively confirms to RadarOnline.com.

Declining to reveal the name and location of the rehab where Kelly is staying, Sharon simply says it is located outside the L.A. area. She goes on revealing, "What else can we say? She knew that it was the right thing to do at this point and we're proud that she did it. The family is all standing behind her. Kelly knew that she needed help and she's getting it."

News
>
Music News
January 23, 2009 07:31:14 GMT

One of the tracks expected to be included in 's upcoming album has been leaked. "Makin' Me" is one of the many which have gone online while the date for the new effort "12 Play: Fourth Quarter" is yet to be decided by the record label.

"Makin' Me" is a mid-tempo which features . It is unclear whether R. Kelly will take it as the third single from the album after "Hair Braider" and "Skin. The album itself was slated to hit the U.S. market in Summer 2008 but since the singer was facing trials on his child pornography case, he was not able to promote the album and thus his camp decided to suspend the release date.

News
>
Movie News
January 23, 2009 07:24:43 GMT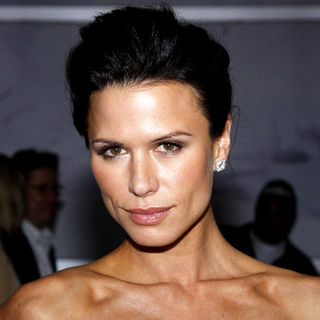 On Thursday, January 22, exactly a day before "" opens in theaters across the U.S., Screen Gems have given the supernatural thriller a red carpet treatment by holding out a world premiere event. The special screening event took place at the ArcLight Cinemas in Hollywood.

Attending the premiere were some of the movie's major characters, who plays Viktor, who stars as Lucian and who portrays Sonja. They were joined by cast member Kevin Grevioux, director Patrick Tatopoulos, producer Len Wiseman and Screen Gems topper Clint Culpepper. Celebrity guests, like , Kip Pardue and Vail Bloom, have also been spotted at the event.

News
>
Celebrity Gossip
January 23, 2009 07:01:38 GMT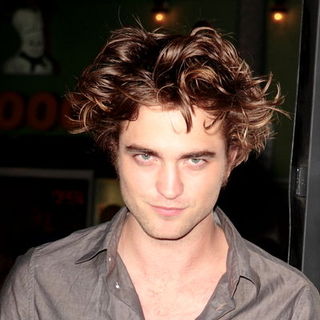 When it comes to treating girl properly, thinks he is a gentleman. Providing an evidence to that, he says, "I don't tell [a girl] how she has to be for me. I don't want her to change herself for me."

Talking about girls of his dream, Pattinson reveals he likes "talented girls." He admits, "If she's really talented, I don't really care about the other things." Also he frankly claims that he "would rather go out with girls than with guys", while jokingly adding, "but if I tried to hit on every girl around me, then I would lose those friendships."

News
>
Movie News
January 23, 2009 06:51:40 GMT

may be given more screen time as Deadpool in "". Giving an update to the previous report on the movie's re-shoots, brought up that one of the reasons for the re-shoots was to add more footage of Reynolds' wise-cracking mercenary character to the action fantasy film.

Crediting their reader, DPfan, for the report, IESB insisted that the character nicknamed "Merc with a Mouth" is going to "appear in the film even more than originally planned". The site further noted that most of the footage shot during the production's extra time in Vancouver contains scenes with Deadpool and the main character itself, Wolverine, who is starred by . Nonetheless, the 20th Century Fox have yet to send out any confirmation or denial regarding this Deadpool rumor.

News
>
TV News
January 23, 2009 06:51:23 GMT

It is the crossover episode of "" and "" on February 5. From the preview given by ABC for the next episode of "Grey's", it is known that Derek receives a call from Addison in some kind of an emergency situation involving her brother, Archer.

Based on the synopsis given on "Private" February 5 episode, Archer will have a severe seizure that Addison and Naomi try to find a cure using every resource possible. And when they don't, Addison seeks the help of the neurosurgeon she knows well, Derek. Also in the episode, now that Derek has the engagement ring, he searches for the perfect way to propose to Meredith.

News
>
Music News
January 23, 2009 06:18:28 GMT

"I'm at War" has been leaked, and it's particularly anticipated for two things. It is the first single off 's new album and he chose the hottest rapper in town as collaborator, .

A production of J.R. Rotem, the song contains sample of war like situation where there's gun fired and helicopter rotors running. It will appear in Sean's sophomore effort "" which is tentatively released in either March or April this year.

News
>
Celebrity Gossip
January 23, 2009 06:05:33 GMT

Speculation is mounting all over the web that is dating actor . The assumption emerges hot on the heels of New York Daily News' report claiming the two were spotted acting "so lovey-dovey" at the Purple Ball in Washington, D.C. on Tuesday, January 20.

The rumored lovers, according to New York Daily News' insider, were seen kissing during the ball which was held to celebrate the inauguration of president Barack Obama. A spy tells the newspaper the two actors were seen "nibbling on each other's necks, gazing into each other's eyes and doing a lot of flirty touching."

News
>
Movie News
January 23, 2009 05:09:24 GMT

After the from "" made its round earlier, four more clips from the Paul McGuigan's riveting action-thriller have been found. One of the new clips, entitled "Psychic Showdown", was outed exclusively via Apple, while the rest were found by a French site, Allocine.

In "Psychic Showdown", ' Nick Gant is involved in a fist fight with another man who has similar power to his, while others are firing bullets at them. The next clip is called "Lead Us to the Girl" where Nick and 's Cassie try to convince Emily Hu to lead them to the girl they are looking for by showing a bead and Cassie's ability.