News
>
Celebrity Gossip
October 22, 2008 09:03:32 GMT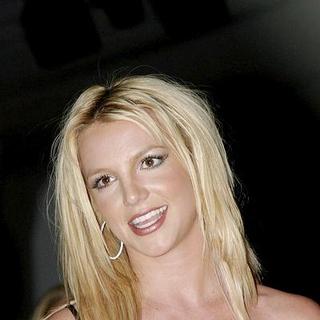 The team who works behind ' official website has confirmed the circulating reports claiming the pop singer is about to be featured on the upcoming issue of Rolling Stone magazine. The so-called Team Britney confirmed in a blog post Monday evening, October 20 that the star has done photo shoot for the magazine.

"It's been a while since Britney's graced the covers of the glossies," Access Hollywood cited the team as writing. "But soon that will all change ... Britney shot her Rolling Stone cover yesterday." The team didn't give evidence of the shoot, but did reveal Britney "looked absolutely stunning." Rolling Stone magazine has not yet given comment on the report.

News
>
Music News
October 22, 2008 08:56:15 GMT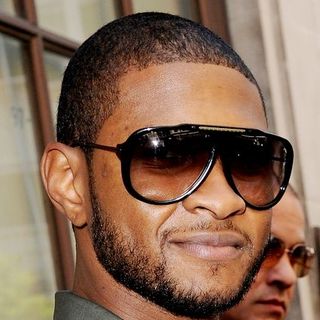 has detailed his upcoming concerts for "One Night Stand Tour 2008", which will provide entrance for female fans only. Hitting 14 cities across America, the gigs will be kicked off on November 2 at The Borgata Event Center in Sun Atlantic City, New Jersey.

"I feel like I've had such a connection with my audience," Usher answers when asked why he wants to hold a ladies-only tour. "I felt like my current album was definitely the type of one that was more intimate. So, what better way to get up close and personal with my fans than to make it all women? It will be the best 'One Night Stand' they've ever had!"

News
>
TV News
October 22, 2008 08:34:06 GMT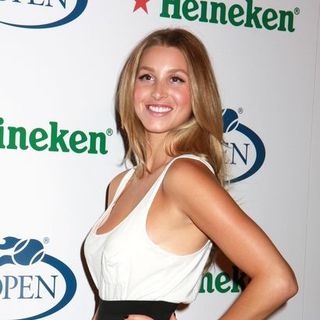 A sneak peek into "" spin-off, "", that will follow in her journey to start a new life in Manhattan has been released. The trailer provides highlights on Whitney's life at work, new people that she meets, her love life and the situations that she has to deal with during the adjustment.

The video starts with tearful of "Hills" sending Whitney a goodbye. In the new city, Whitney is greeted by a cheerful friend who said, "I have like an invisible tattoo on my forehead that says 'Make out with me!' and only guys who live on futons can read it."

News
>
TV News
October 22, 2008 08:18:16 GMT
R&B singer, , has been eliminated from ABC's popular dancing competition, "", after the total score announcement on Tuesday, October 21. With her professional partner, Alec Mazo, they received the lowest total score both by the judges and the audience voters.

On Monday appearance, the pair were dancing West Coast swing with a little moonwalk variation which did not get any impressions from the judges who only gave them a score of 22 out of 30. Although the judges score has been added to viewers' votes, it could not survive the pair from walking out of the stage.

News
>
Movie News
October 22, 2008 07:58:12 GMT
A more revealing "" promotional video has been aired at the Spike TV's third annual Scream Awards on Tuesday, October 21 and the bootleg version of it has been unraveled. Previewing many never-before-seen footage from the comic book adaptation, the footage displays some of the heroes' powers, the romance between them, and the action sequences to be expected.

Before the footage was screened, director Zack Snyder, Malin Ackerman, and went up to the Scream Awards' stage and promoted the movie. On the occasion, Dean Morgan promises that "Watchmen" will "blow your mind". In the player below, the footage starts on the 1:19 minute mark.

News
>
Movie News
October 22, 2008 07:58:12 GMT

In anticipation of "" U.S. release this coming Friday, October 24, another clip and a brand new red band featurette from the horror thriller have been brought forward. The clip lasting around one minute is entitled "Drowning" and it shows how Agent Strahm, starred by Scott Patterson, struggles to get out from the glass cube that is slowly filled with water before the water drowns him alive.

In the meantime, the featurette presents more glimpses into the film accompanied by explanation from actress who plays Luba. In the featurette, she talks about the deathly trap she and several others are put in and how the trap embodies the survival of the fittest theme. She also explains that the ladies should compensate more to escape since the men are stronger than them.

News
>
Music News
October 22, 2008 07:44:32 GMT

An official statement saying that have split with their current drummer, Paddy Boom, has been posted by the band on their official website. "We would like our fans and friends to know that we have amicably parted ways with the original Scissor drummer Paddy Boom," they announce.

"He will no longer be on stage with us but he will always be our sister," the Grammy Awards-nominated band explain further about the future of their relationship with Boom after the break-up. "Don't worry, we are hard at work on our new record and we can't wait to see you all soon," they add.

News
>
Celebrity Gossip
October 22, 2008 07:24:06 GMT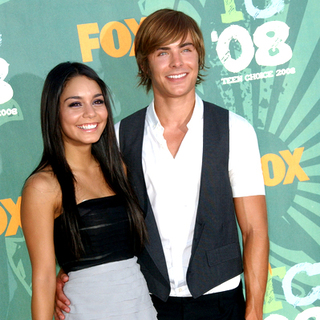 Dropping by MTV's popular show "Total Request Live" in New York on Tuesday, October 21, and had fun by performing a classic waltz dance, much to the delight of the viewers who were attending the show. The on-and-off-screen couple stepped up arm-in-arm on the stage, cheerfully dancing their way to the classic waltz together.

Vanessa and Zac showed up for a taping of "TRL" to promote their forthcoming movie "", which nationwide debut is this coming Friday, October 24. They were joined by co-stars , , and Monique Coleman.

News
>
TV News
October 22, 2008 07:22:22 GMT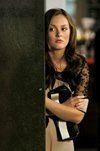 A longer preview of "" episode 2.08 called "Pret-A-Poor-J" has been made available. The clip shows more scenes where Jenny is lured into the dark side by new Waldorf model Agnes, and Jenny in confrontation with Elanor.

The official synopsis from The CW is read: Jenny befriends a young model, Agnes, who encourages Jenny to not only explore her wild side, but also confront her boss, Eleanor Waldorf, who is attempting to "borrow" Jenny's designs. Serena and Dan agree to attend an art opening at Rufus' gallery as friends, but the outing gets a little uncomfortable after Serena meets an artist, Aaron Rose, and realizes they have an instant chemistry. Blair attempts to seduce Chuck , but it proves tougher than she ever imagined.

News
>
Movie News
October 22, 2008 07:10:13 GMT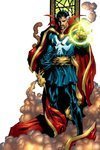 While many are still buzzing around the future Marvel adaptations, such as "" sequel and "", another superhero in the Marvel Universe, "", is being considered for big screen adaptation. The report was broken out by Marvel Studios President of Production Kevin Feige to MTV News when discussing about the studio's future projects after "".

Talking about the "Dr. Strange" project, Feige hinted on the possibility stating, "I'd say in the next year, year and a half, as we start putting together our film slate for 2012 and 2013, I would not be shocked if we saw Dr. Strange on those lists." He further added, sharing his enthusiasm on the proposed project, "I love the idea of taping into the magical realm of the Marvel Universe, which is fairly significant and hasn't yet seen life on screen. It's something I'm very, very interested in."

News
>
Movie News
October 22, 2008 06:37:21 GMT

The "" footage that has been exclusively premiered at the third annual Spike TV's Scream Awards on Tuesday, October 21, has come out. In this bootleg video, it can be seen that Bella has been captured by James. Trying to escape, she sprays James, who is holding a camcorder, with what seems to be a pepper spray, and dashes away from the angry vampire. However, the 17-year-old cannot get further from James as he leaps forward, grabs her by her neck and throws her aside.

Adapted from Stephenie Meyer's bestselling novel of the same name, "Twilight" is a modern day love story between a vampire and a human. It resolves around seventeen-year-old Isabella 'Bella' Swan, her mysterious vampire classmate, Edward Cullen, and their unlikely romantic relationship. Finding acceptance from one another, their romance blossoms. However, it puts Bella's life in grave danger as Cullen's nemesis, James, comes to the town and sets his eyes on Bella.

News
>
Music News
October 22, 2008 06:30:35 GMT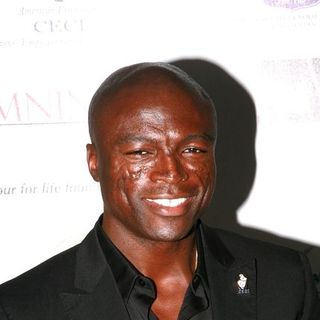 A music video in support of 's brand new song "It's a Man's Man's Man's World" has been debuted. The new song is penned by James Brown and Betty Jean Newsome and will appear on Seal's seventh major studio album "".

Slated to come out on November 11 in the U.S., the David Foster-produced album features eleven classic soul songs each of which evoke their own drama, emotion, and romance. "Someone once said ... the album will sound like the time you had making it. Never before has it been as true as in the process of recording this record," the singer explains.

News
>
TV News
October 22, 2008 06:28:27 GMT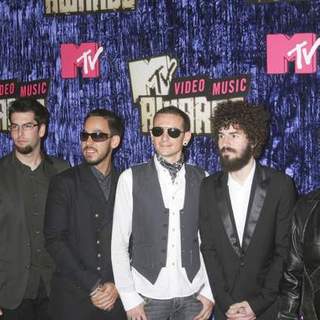 "" will pick up 's single "Leave Out All the Rest" as the episode title and theme song for its November 6 edition. This consequently makes the rock band, the first music act after that has been featured prominently in the show's franchise.

The song, which is taken from the band's latest studio album "", will be played at the beginning and the end of the episode plus becoming the underlying score throughout the episode. It will be the basic melody for Grissom's unresolved love to Sara who is back for the new season after quitting the crime lab in previous season.

News
>
TV News
October 22, 2008 06:16:14 GMT
Showtime's TV series, "", will be produced for two more seasons. The network has confirmed to pick up the serial killer series for two more additional seasons, the fourth and fifth seasons which contain of 12 episodes each. The fourth season's filming will begin next spring in Los Angeles and will be premiered in 2009.

The series has the highest rating of all Showtime's programs, with its September 28 episode getting three million viewers. The series received a 2008 Peabody Award and had been nominated for five Emmy Awards earlier this year, including best drama series and best lead actor in a drama.

News
>
Movie News
October 22, 2008 06:00:29 GMT
During the airing of Scream 2008 awards on Tuesday, October 21, an exclusive footage of "" has been uncovered and now the footage that has been branded as the film's teaser has been put out. The video presents two presumably young councilors finding the abandoned camp crystal lake's cabin that was once Jason Voorhees' cabin. Exploring the cabin, the pair soon discovers horror is lurking in the dark place when they are suddenly attacked by something from below the cabin.

Due to open in theaters on February 13, 2009, "Friday the 13th" is directed by Marcus Nispel and the script is provided by Damian Shannon and Mark Swift. The slasher movie, which is a remake to Sean S. Cunningham's 1980 horror movie of the same name, features the likes of Derek Mears, , , , Aaron Yoo and , and chronicles the slaughtering of teenage camp counselors at camp crystal lake as they are work on reopening a camp for special need kids.