News
>
Celebrity Gossip
December 10, 2008 08:55:02 GMT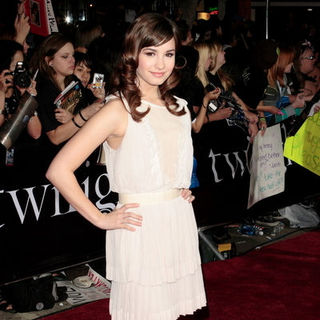 Disney star had a brief interview with TVGuide's Jill Wilderman at the tree lighting event at The Citadel, talking about her holiday plans among the other things. "I always go home to Texas," so she said. "Every Christmas day, my Aunt Lisa, she cooks us breakfast. French toast and sausage and it's just so good. And we always go to my grandmother's house."

Already reaching the age of consent to obtain a driving license, she however admitted that she has yet able to legally drive because "I am still without a driver's license or permit." She moreover revealed she even has not taken her driver's education classes.

News
>
Music News
December 10, 2008 08:38:38 GMT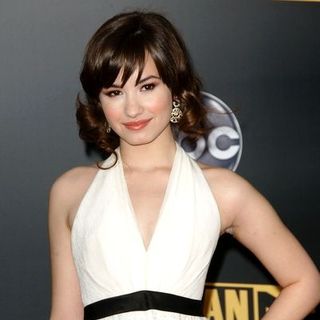 A date has been set to premiere the new music video from . The Disney star will have her music video for "La La Land", the second single from her debut album "", aired for the first time on Disney Channel on December 19 at 8 P.M. ET, in time for a special encore of Demi's TV movie with , "Camp Rock".

The video is about a young artist's life in Hollywood, complete with its red carpet, limos, photoshoots and her life back at home, Texas. There will be appearances by Demi's co-stars in her new TV series "" that will air February next year. They are , , Doug Brochu, Brandon Smith and Allisyn Arm.

News
>
Movie News
December 10, 2008 08:32:12 GMT
What if your pain-in-the-ass boss forces you to tie the knot with her? That is exactly what Andrew Paxton has to deal with as previewed in the freshly-outed trailer of "". Serving as the introduction to the two completely different characters, the video footage opens with a scene where Andrew wakes up late and has to run to the office before his difficult boss, Margaret Tate, arrives.

The trailer quickly moves on to present the problem faced by Tate as her visa application is denied. Having to avoid deportation to Canada, she then forces her assistant, Andrew, into lying that they are getting married. But, troubles are building up for the two as they now have to spend a weekend with Andrew's parents to sell the lie.

News
>
Movie News
December 10, 2008 07:55:04 GMT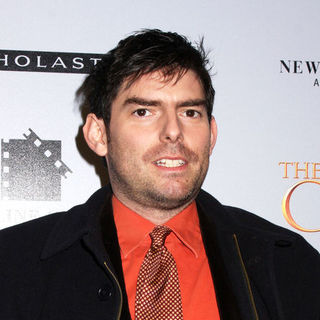 Hot on the heels of the announcement that "" , another potential director has been thrown in for the next project of the vampire drama. According to Nikki Finke of Deadline Hollywood Daily, Chris Weitz, the director of "", may have been offered to serve as "New Moon" helmer by Summit Entertainment.

Though mentioning that nothing is confirmed for the moment, Finke further let out that the offer has been sent out because Summit reportedly like his work on "Golden Compass". As of the news date, Weitz who is best known for his "American Pie" comedy films is still considering the offer. If he indeed takes the part, there is possibility that he will also helm "Eclipse".

News
>
Music News
December 10, 2008 07:49:17 GMT

have on Monday, December 7 released their new music video which is made in support of the fifth "" single, "All Nightmare Long". The video is directed by Roboshobo, showing fictional Soviet newsreels about the events at Tunguska in 1908.

While the video is approximately 9-minutes long, the band don't appear in the video at all. It is a mix between Russian propaganda documentary and some animation where zombies are attacking the United States in the aftermath of nuclear warfare. Scientists also discover some kind of organisms that have the capability to bring back the dead.

News
>
Celebrity Gossip
December 10, 2008 07:48:28 GMT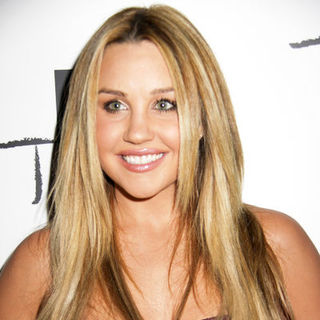 Featured on the cover of Cosmopolitan's January 2009 issue, shares to the magazine her idea about marriage, saying "I feel trapped with the idea of marriage" and so "I never want to get married." She furthermore argues, "How can you really be with somebody forever? I'd get bored! As I get older, I don't settle. I'd rather tell somebody, 'This is what I want -- take it or leave it.'"

Beside marriage, Bynes also has a lot to talk about, ranging from dating to her favorite body part. On the first mentioned matter, she admits she never falls for actors, but won't say no to date one. "Obviously, is gorgeous, but I wouldn't want to date him," she confesses, reasoning "He's too pretty. Maybe he's a smart guy and maybe he's my soul mate (laughs), but that's not the type I go for."

News
>
TV News
December 10, 2008 07:20:11 GMT

A holiday season-themed episode is presented by "" on December 16. The eleventh chapter of the sixth season which is titled "Silent Night" will still see the team solving a murder case during the nights leading to Christmas time.

They are forced to work overtime during the Christmas week when their prime suspect is discovered to have been dead for 17 years. While stuck working on the case, the team begins to discover some startling personal revelations, which includes each person "having no plan".

News
>
Movie News
December 10, 2008 07:18:28 GMT

The first real look into "" has been provided by the newly-released trailer of the drama movie. Taking more than two minutes of running time, the video footage shares glimpses of several of the main characters, including stripper Rose-Johnny played by , suicidal ex-priest starred by and sleazy strip club owner portrayed by .

A drama movie about a group of different people desperately searching for redemption, human connection, and restored faith, "Powder Blue" is set within the underbelly of Los Angeles. On the eve of Christmas, four lives will cross paths by chance, love, past guilt, and divine intervention and by sunrise, their lives will have been woven together by a miracle that will set them free to realize that within death there is hope, and love is the reason we choose to breathe.

News
>
Celebrity Gossip
December 10, 2008 07:09:23 GMT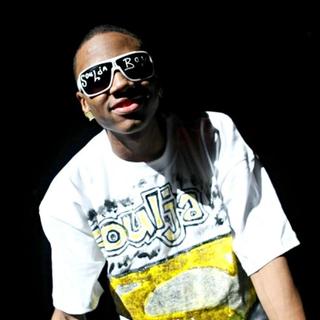 A video game lover, is getting his own piece, telling Complex magazine in an interview, "Soulja Boy video game is coming for Xbox 360 in 2009." The project, in the meantime, is still being developed and no exact release date has been announced just yet.

"After I put the Xbox 360 challenge up on the Internet, it was over all these video game sites. And a couple video game companies hit me up on my email because I put the email on there too. And hit me up like, 'Blah, blah, blah, blah.' So I was like, 'Oh snaps!'" the hip-hop artist reveals. "So I forwarded to my management, and they forwarded to my label. And now we're doing the video game. It was the same way I got signed for my music. It's like history repeating itself, but instead of music this time it's about video games."

News
>
TV News
December 10, 2008 06:56:25 GMT

In a press released issued on Tuesday, December 9, Sci Fi Channel announced that there will be 10 webisodes of "" that will provide as a bridge from the season 4 to the new 4.5 that will only come January next year. The webisodes will come twice a week with the first one delivered this week on Friday, December 12 at 12/11c.

Titled "The Face of the Enemy", the webisodes are written by Jane Espenson and Seamus Kevin Fahey, as well as the series' stars Alessandro Juliani and . Each webisode is approximately 3-4 minutes long and will round up on January 12, four days before the season 4.5 aka the final season begins.

News
>
Movie News
December 10, 2008 06:50:07 GMT

"" will come out sooner than expected. After previously being moved back to June 12, 2009 tentpole, the latest sequel to 2001 street racing film, "The Fast and the Furious", is now expected to be debuted on the big screen on April 3, 2009 alongside and -starring romantic comedy "".

This Justin Lin-directed movie takes over the slot left by "", which has been moved back to November 6, 2009 date from its initial April 3, 2009 schedule. Reasoning on the reshuffling of the release date, Universal Pictures claimed as reported by Variety that it "was the sensible thing to do", especially with "Fast and Furious" has been completed.

News
>
Celebrity Gossip
December 10, 2008 06:37:17 GMT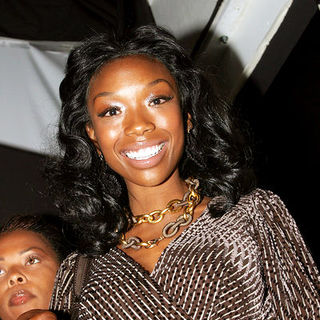 Singer opens up to BET's "106 & Park" all about her feeling getting through the difficult time after being involved in two years ago that killed one woman. Beside revealing her pain and regret, she also shares her future goal now that she has come back into music business.

"I don't really know how to say it, because I don't like to talk about it much," so she says when referring to the tragedy that she claims as a "life-changing" experience for her. "It was one of the hardest times in my life. I wouldn't wish that experience on anyone."

News
>
Music News
December 10, 2008 06:32:25 GMT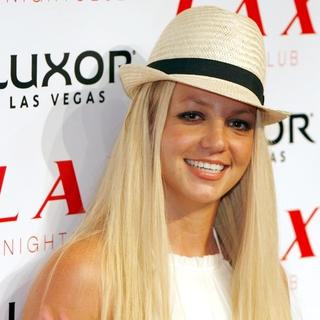 It takes more than just good moves and great looks to be the dancers of . All of those who have fallen through the auditions to become the backing dancers in the singer's upcoming tour are required to pass a drugs test before going on the road with Britney.

This reportedly is a measure taken by Britney's father Jamie in order to keep his daughter sober during the tour that will kick off March 3 in New Orleans. "They all had to be drug tested and, if they didn't pass, they were fired," an insider told E! News. "I think they only do it for her because she is under strict watch. I think they just want good influences around her."

News
>
Movie News
December 10, 2008 06:17:26 GMT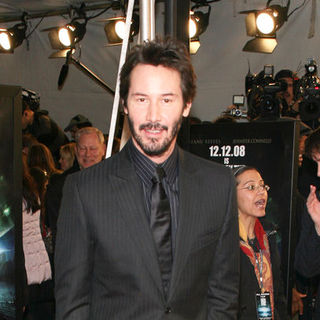 Three days before "" crashes into U.S. theaters, a New York premiere for the classic sci-fi remake has been held by the 20th Century Fox. Using AMC Loews Lincoln Square, New York as the place the special screening took place on Tuesday, December 9, the premiere saw many Hollywood stars walking down the red carpet.

Those attending the events included the film's cast ensemble, , , , and , as well as director Scott Derrickson. They were joined by celebrity guests from Jaden's parents, and , to WWE star-turned-actor and television actress Jennifer Westfeldt.

News
>
TV News
December 10, 2008 05:10:45 GMT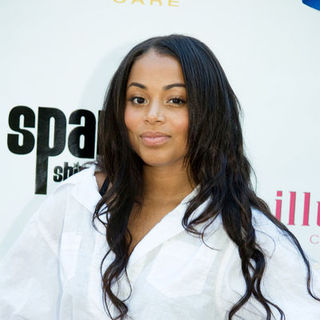 One of the characters in The CW's drama series "" may not be so innocent after all. is reporting that cheerleader Christina Worthy who is played by , will go AC/DC aka, bisexual.

Although Christina appeared on the show as a threat for Silver, in the sense that she may snag Dixon out of her hands, some sources told TVGuide that Christina actually has a girlfriend and she will come out of the closet. Still, the fact that Christina is a bisexual will create an electric charge between her and Dixon as they grow closer. All will be revealed on the January 6 episode titled "Hello, Goodbye, Amen".