News
>
TV News
October 22, 2008 03:00:06 GMT

Michael's health is going from bad to worse on "" 4.09. Entitled "Greatness Achieved", the episode sees Michael finding it difficult to assemble a device while his head is hurt. Sucre, the one who witnesses Michael going down, is panic.

Meanwhile, Wyatt gets a taste of his own medicine, and Mahone finds some resolution. T-Bag scrambles when the police investigate his missing co-worker while Gretchen gets cozy with a Company man.

News
>
Movie News
October 22, 2008 02:48:39 GMT

"", the comedy movie about a second chance in life, has just got its first trailer. Giving a background story to the miserable life of 37-year-old Mike, the video shares glimpses into the event that turns Mike's life to the extent that he never imagines could be happening. Most of the footage outed in the trailer focuses on the time Mike has turned back into his 17-year-old self again.

As a 17-year-old, Mike O'Donnell seems to have it all. He is a star athlete in his high school and gets a college scholarship. Still, rather than going to the college, he chooses to marry his high school sweetheart, Scarlett. After twenty years though, Mike realizes that his life doesn't turn out the way he imagines. He separated from his wife, his kids ignore him, and his career is going nowhere. However, he is about to take an unimaginable twist of fate.

News
>
Music News
October 22, 2008 02:23:49 GMT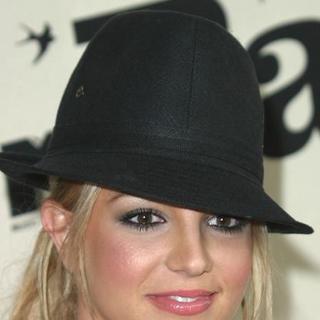 ' 27th birthday will be marked by the release of her sixth major studio album "" and a performance on ABC's "". On a half-minute commercial promo, the "Womanizer" singer says, "Well, of course, on 'Good Morning America'" when asked where she is going to celebrate her forthcoming birthday.

Promising it to be "the biggest birthday bash to hit morning TV", Spears will be performing tracks from her upcoming album at the Big Apple's Bryant Park for the TV show on December 2. Holding a birthday cake on her hands, the Jive Records' artist gives message to her fans saying, "C'mon blow the candle with me."

News
>
Movie News
October 22, 2008 02:02:12 GMT

A brand new photo from "" has come out. Brought forward by , the picture posted in the news photo displays as his mysterious outsider role, Tony. It can also be seen that the late actor kneels in front of what seems to be the magic mirror through which Tony travels parallel worlds.

A fantastical morality tale, "Doctor Parnassus" follows the story of Dr. Parnassus and his extraordinary traveling troupe called "Imaginarium". Making deals with the devil long time ago which gives him immortality, he is cursed with a dark secret that jeopardizes his daughter's freedom. Desperate to protect his daughter from her impending fate, he must now find a man that will help him undo the mistakes of his past once and for all.

News
>
Celebrity Gossip
October 22, 2008 02:00:51 GMT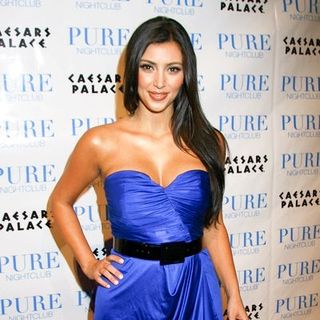 turns 28 years old Tuesday, October 21, but instead of having a star-studded bash she spends the day in the hospital to be at her boyfriend 's side as he is recovering from surgery. Reggie, who plays for the New Orleans Saints, is recovering at an Alabama medical center after having surgery due to an injured left knee which he suffered during a game against the Carolina Panthers Sunday, October 19.

Blogging about her boyfriend's latest condition, Kim also posts her pictures wearing hospital gown during hospital visit. "Hey guys! Today is my birthday! I am 28 years old!" so the celebrity-socialite writes in a message.

News
>
Celebrity Gossip
October 22, 2008 01:51:52 GMT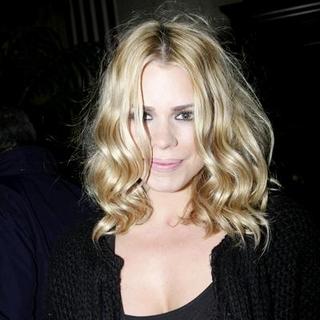 English actress and pop singer has given birth to her first child, a baby boy, at private Portland Hospital in London at 1 A.M. on Tuesday, October 21. Her actor husband Laurence Fox reportedly was by her side when she delivered the infant via emergency Caesarean section.

The baby boy is named Winston James Fox. He weighed in at 6 lbs., 11 oz. at time of birth.

News
>
TV News
October 21, 2008 09:31:26 GMT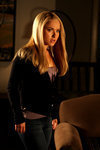 Peter is forced to work side by side with his once-foe and later a brother by blood, Sylar, in the next episode of "". In "Eris Quod Sum", Sylar is encouraged by Angela to save Peter from Pinehearst and they later on team up to help Angela who is a mother for both.

The October 27 episode will also see evil Mohinder attacking Nathan and Tracy who initially came to him to seek help. Nathan and Tracy also try to save Maya and other subjects held captive by Mohinder. A body carried on a stretcher is hinted as a lifeless Maya.

News
>
TV News
October 21, 2008 09:16:19 GMT

NBC's new series, "", is ordered for a full season. It has been announced that the network asks nine more additional scripts to continue the production of the series.

"Knight Rider" is a remake from its original series in 1982 and 2008 television movie of the same title. The pilot which was aired on September 24 received mild rating and its October 11 episode got 6.9 million viewers.

News
>
TV News
October 21, 2008 09:12:40 GMT

The drama in the town of Tree Hill continues as the CW network gives out a sneak peek into the next episode of "". The episode 6.08 is entitled "Our Life is Not A Movie or Maybe" and it tells the story when the Scott brothers are experiencing success on what they do.

While Nathan is offered a spot on a major basketball team, Lucas decides to turn his book into a movie. When Lucas decides to ask Lindsay to be a part of the film though, jealousy starts to build up in Peyton. On other story, Mouth's new intern clashes with Millicent. The episode will be aired on Monday, October 27, at 9/8c.

News
>
Celebrity Gossip
October 21, 2008 09:04:48 GMT

Actresses and Harvard graduates and have discovered an interesting way to solve the global economic crisis. Both of them team up to star in a new public service announcement (PSA), posted on , suggesting people especially Americans to consider puppy as a media to solve the global financial crisis.

"Natalie Portman and Rashida Jones Speak Out," so read the headline that accompanies the stars' video. It is accompanied with a tagline that read, "Natalie Portman and Rashida Jones present a solution to the global economic crisis."

News
>
TV News
October 21, 2008 08:34:47 GMT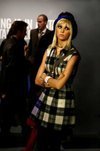 Chuck has got his share of spotlight on last night's episode of "" and it's time to turn it to Jenny. On October 27, the Waldorf House of Design intern will get a certain push from someone new in an episode called "Pret-A-Poor Jenny".

Agnes, played by "" , appears as a model in the house of design who befriends Jenny and motivates her to live her life on the edge. Agnes will encourage Jenny to stand up for herself at work and reportedly bring some negative effects on Jenny's life.

News
>
Music News
October 21, 2008 08:27:36 GMT

have confirmed that their upcoming CD/DVD containing the band's live taped performances during their "Final Riot! Summer Tour 2008" will be entitled "". Taped and recorded during their nearly non-stop tour, the double CD/DVD package will present the band's extraordinary year with live renditions of hits such as "Misery Business" and "That's What You Get".

Scheduled to come out on November 25 in the U.S., the DVD will also feature the band in their most intimate moments on tour with exclusive interviews and full access behind the scenes on the bus, at soundcheck as well as at rehearsals. On top of that, an exclusive documentary called "40 Days of RIOT!" will be included on the forthcoming CD/DVD.

News
>
Movie News
October 21, 2008 08:16:43 GMT

Soundwave's concept car in "" remains a mystery. Previously that Soundwave will be an ice cream truck, Roberto Orci has slammed down another proposed concept car. In , the sequel's screenwriter wrote down, "Soundwave is not a pick up truck..."

Addressing other "Revenge of the Fallen" issue, Orci hinted that the "Fallen" in the title may refer to either a robot or a synonym for the defeated side. He also revealed that fans can expect fights, like the Freeway Brawl between Optimus Prime and Bonecrusher which has been featured in "", promising the new ones will be taking more time. Additionally, on the from the sequel, Orci explained that the writers "couldn't make it work for the story".

News
>
TV News
October 21, 2008 08:06:41 GMT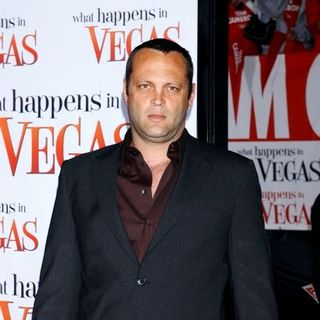 will executive produce and develop a show for TV network FOX and and 20th Century Fox TV studio, together with his sister Victoria Vaughn. No title has been suggested yet for their series, but it is known that it will be a single-camera comedy about two young men adjusting to life post college years.

The Vaughns are reportedly in final negotiations with FOX for the half-hour pilot which release date is still a question mark. Vince will be assisted by sibling scribes Jim and Steve Armogida who had credits in "Grounded for Life", "My Family" and the short-lived "Courting Alex".

News
>
Celebrity Gossip
October 21, 2008 07:59:29 GMT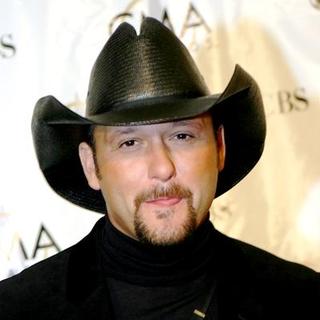 Willing to share his experience as a father of three young daughters with any other fathers out there, co-writes a children's book with writer Tom Douglas. The book, titled "My Little Girl," tells the story of a father who spends a fun day with his little girl, Katie, stopping by the farm, laying in the grass, gazing at the clouds and playing on a tire swing, the Associated Press reports.

McGraw, who openly admits he enjoys spending time with his daughters; Gracie Katherine (b. 1997), Maggie Elizabeth (b. 1998) and Audrey Caroline (b. 2001), states he doesn't always do what the girls love to do, like shopping at the mall or getting pedicures. "It's something that as a father you kind of have to sacrifice what you want to do, because boys do what you want to do. If I want to go to the farm and shoot guns or ride four-wheelers in the mud when it's 40 degrees ... the girls aren't really interested in doing that," he explains.