News
>
TV News
November 29, 2008 04:44:42 GMT

In anticipation to the premiere of "" season 7, first 17 minutes from the first episode of the FOX's action drama series has been revealed. The 7.01 clip catches a look into the time the "24" protagonist Jack Bauer, played by , makes a testimony in a court.

The footage features an opening scene of a car crash, leading to a kidnapping which happens between 8 and 9 A.M. Then, it continues with a scene of Jack in a court, being a witness to the case of brutality and torture by CTU agent.

News
>
TV News
November 29, 2008 04:33:33 GMT

President-elect Barack Obama sat down with Barbara Walters for a one-on-one interview and joined by his wife Michelle afterwards, on "Barbara Walters Special". The show garnered a high rating for ABC that broadcast it, absorbing 11.7 million viewers at 10 P.M. ET/PT on Wednesday, November 26.

Walters started out with a strong question, asking Obama, "As you prepare to lead the country, what is your biggest fear?". Obama admits that one or two things keep him up awake at nights, especially the economical state of the nation that has become weakened each day. He said that in the next 60 days he will assemble the best team to anticipate the issue so that the chart won't go further down.

News
>
Movie News
November 29, 2008 04:12:57 GMT

A behind-the-scene video of the possible "" set has been brought forward via Teaser Trailer. The short footage of the snowy set is said to be taken back in February when Fox Channel 11 Los Angeles sent one of their helicopters to fly over the movie set. In it, the Fox Channel reporter explains what is visible and where the set is taking place.

From Roberto Orci and Alex Kurtzman, the screenwriters of hit action film "", comes a new version of the "Star Trek" movie. To start with the time Federation starship USS Kelvin is attacked by a vicious Romulan, it will chronicle the early days of James T. Kirk and his fellow U.S.S. Enterprise crew members during their time at Starfleet Academy.

News
>
Celebrity Gossip
November 29, 2008 04:12:01 GMT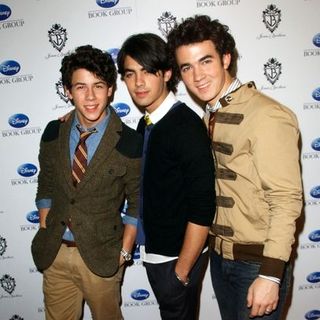 Stopping by "Good Morning America" on Black Friday, November 28 to promote their new book, "Burning Up: On Tour with the Jonas Brothers", showed off their charitable side by donating a few old coats to the show's charity coat drive. Greater than that, the boys also handed a $10,000 check on behalf of their Change for the Children Foundation.

Having no days off during the week, , , and spent their Thanksgiving performing in front of a sell-out crowd at the Dallas Cowboys/Seattle Seahawks football game halftime show. They sang several of their hit songs, such as "Tonight", "Lovebug", and "Burning Up" during the event, which was also aimed to kick off the Salvation Army's Red Kettle Christmas Campaign that runs nationally through Christmas Eve on December 24.

News
>
Music News
November 29, 2008 03:55:50 GMT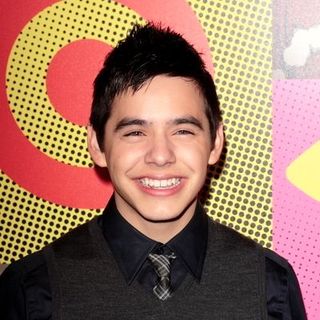 has appeared for a live performance at 'AOL Sessions', a special avenue of programming conducted by AOL Music. He sings new singles from his November-11 , such as "Crush", "Touch My Hand", and "A Little Not Too Over You".

In related news, David Archuleta has been lined up for a musical guest at annual holiday concert "Z100's Jingle Ball 2008". Other musicians scheduled to make live appearances at the gig include , , , , , , , and .

News
>
Movie News
November 29, 2008 03:43:02 GMT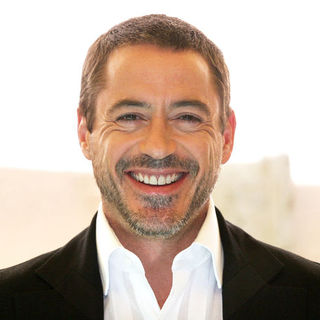 almost got a serious injury during the filming of "". According to the report by The Sun, the star of "" who is playing legendary detective Holmes has been knocked unconscious when shooting a fight scene with co-star Robert Maillet at Chatham dockyard in Kent.

Though walking away with six stitches in his mouth, the incident left the 43-year-old "out cold" for about six seconds and "drooling blood" before medics could bring him round. Recalling the incident, a nurse said, "Robert was accidentally caught on the chin by a thundering hook. He went flying and was out cold. He didn't want to go to hospital and kept trying to get up. He's a trooper. But there have been lots of other problems too."

News
>
Celebrity Gossip
November 29, 2008 03:26:14 GMT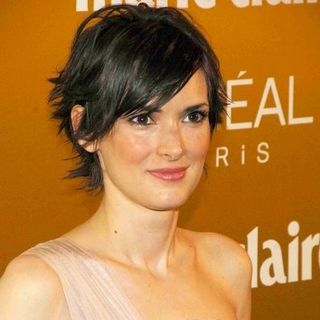 Hollywood movie actress finds herself at the center of new controversy after reportedly losing borrowed Bulgari diamonds loaned to her for an awards ceremony appearance in Spain. The jewels are said to be worth $125,000.

According to TMZ, Winona had been lent a diamond-encrusted bracelet and ring to wear to a Marie Claire magazine party in Madrid on Sunday, November 23. She also had been given a dress, shoes and some other stuff to wear to the event.

News
>
TV News
November 29, 2008 03:14:58 GMT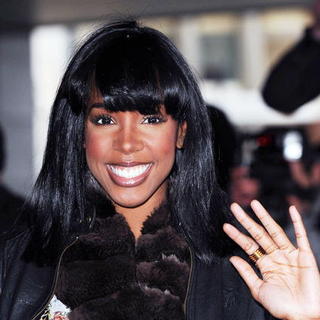 takes part on MTV's AIDS awareness campaign. Recent reports have claimed that Rowland's video diary entitled "The Diary of Kelly Rowland" will be used by MTV to mark the 10th anniversary of its AIDS awareness campaign, known as "MTV Staying Alive".

In the video, the alum travels to South Africa, Kenya, Tanzania and the United States to meet young people who are affected by HIV/AIDS and those trying to educate people about the risks. "The Diary of Kelly Rowland" can be watched at on December 1, which is World AIDS Day.

News
>
Music News
November 29, 2008 03:03:28 GMT
will not make a live appearance at "Bangkok 100 Rock Festival 2008" this weekend as the show has been pulled out by its promoter. "The festival in Bangkok the Manic Street Preachers were due to play on November 29th has been postponed by the promoter," a statement on the band's official website read.

Citing "circumstances beyond our control" as the trigger of the cancellation, the band further wrote their deep regret. "The Manics deeply apologize to all their Thai fans. We hope to see you in future," they said.

News
>
Celebrity Gossip
November 29, 2008 02:39:09 GMT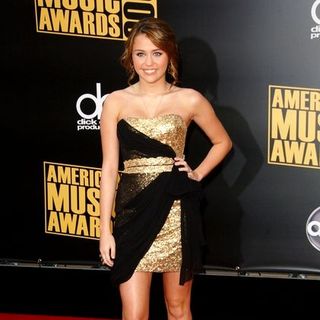 Drawing a silver lining from , has been inspired to be a photographer. She reportedly has been thinking to give up her acting and singing careers in order to study photography and gain a degree in the field.

"I do want to come to London to study photography. I hear there are some really great art schools, so I would love to do that," the Disney artist is quoted as saying. "I got to work with an amazing photographer. Leibovitz was amazing and so talented. And that's what I want to do with my life. I would love to be a photographer. I would love to work with her again," she adds when referring to famed snapper Annie Leibovitz, who took her controversial pics for Vanity Fair.

News
>
Movie News
November 29, 2008 02:27:52 GMT

The 59th Berlin International Film Festival has found its opening night movie. In a press release outed on Friday, November 28, it has been revealed that British-German co-production "" will kick off the festival with its world premiere on February 5, 2009.

Though being the opening movie, this conspiracy thriller starring and will be screened out-of-competition in the Competition program of the festival which is also known as Berlinale. This will be director Tom Tykwer's second movie to open Berlinale following -starrer "Heaven" in 2002.

News
>
Music News
November 29, 2008 02:08:41 GMT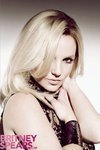 After in Germany, headed up to France for another live performance at "Star Academy". Singing "Womanizer", she once again put on a top hat on the France TV reality show on November 28. Video of her live performance can be found after the jump.

Following her "Star Academy" performance, Britney will fly to U.K. to attend "X Factor". At the November-29 event, she is also expected to sing one of the new songs from her highly-anticipated sixth studio album "".

News
>
Celebrity Gossip
November 29, 2008 02:01:47 GMT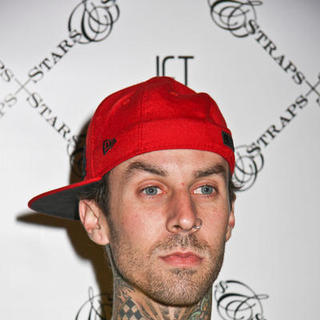 Celebrity drummer has plenty to be thankful for this Thanksgiving and in a post on his MySpace blog he most of all expresses his gratitude to be alive after being involved in the deadly plane crash that left him suffering from second and third-degree burns and other injuries. Besides, he also thanks people for supporting him through the difficult time.

"Thanksgiving thanks," so read the title of the brief post. "I wanted to say thanks ... and share my gratitude for everything I've been blessed with. Family, friends, and continued support from everyone. Thank you for life, and all the little ups and downs that make it worth living. My best to everyone."

News
>
TV News
November 28, 2008 09:54:49 GMT
As can be seen in the recently released preview below, the next episode of "" will see the investigating team dealing with a murder case which takes them back to years before. The promo video opens with a scene where a singer is being insulted on a stage and then followed by a glimpse of a dead body.

On the next episode of "CSI" entitled "Young Man With a Horn", the CSI team has to deal with a murder of a popular new singer, whose body is found in the outside of an infamous Las Vegas nightclub. Further into the investigation, the team uncovers a link between the present day crime and a murder from over 50 years ago.

News
>
TV News
November 28, 2008 09:43:45 GMT

Shorter but different from the of "", a new sneak peek to the 4.5 season of the Sci-Fi Channel series has been outed. The first half of the fourth season ended with humans and Cylons arriving at Earth which was already irradiated and the new promo gives more view of the deserted planet.

Returning January 16, the second half of the fourth season will serve as the last 10 episodes of the series. Through the first promo of the new season, several plots that can be expected include Roslin asking whether Adama is a Cylon, Chief trying to figure out what he remembers from the Earth, and Starbuck kissing Apollo.