News
>
Celebrity Gossip
October 21, 2009 02:55:32 GMT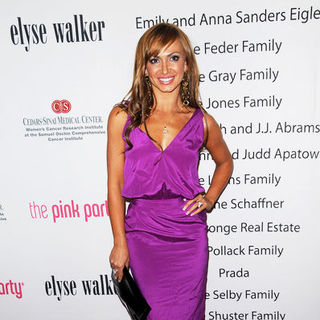 Though she has publicly stated that she is currently dating no one, has been spotted swapping spit with San Francisco Giants starting pitcher Brad Penny. TMZ has the exclusive report and video of the twosome sharing a passionate kiss at the Steel Panther show at the Key Club on Monday night, October 19.

It is not clear yet if Karina and Brad are dating. Confirming statement is yet to be made by the professional dancer and the athlete regarding the report run by .

News
>
TV News
October 21, 2009 02:45:05 GMT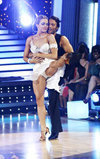 Swimmer Natalie Coughlin did not make it to the next round of "" after receiving the boot this week. She only got 22 out of 30 from the judges for the Paso Doble on Monday night performance and the audience vote did not help. "I love this so much. I guess I didn't show it... but I really did... and I'm sorry," she said upon exit.

The three judges were somewhat surprised by the elimination of Natalie and the fact that was also in the bottom two. "I'm heartbroken. ...The viewers, they want to support underdogs, but justice must prevail," Len Goodman commented on who viewers cast their votes to.

News
>
Music News
October 21, 2009 02:39:41 GMT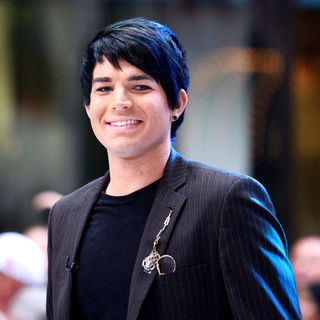 Premiere date for 's "Time for Miracles" music video has been moved up from November 28 to October 21. With the change of the date, a sneak peek to show how the video will satisfy music fans has been brought forward.

Coming out via Entertainment Tonight, the clip captures Adam walking straight to the camera and singing the song while there's a riot going around him. "That was pretty wild, to try to stay focused on the song while that was happening. But we had fun. It was a good day," he previously commented to MTV about the scenes.

News
>
Celebrity Gossip
October 21, 2009 02:21:37 GMT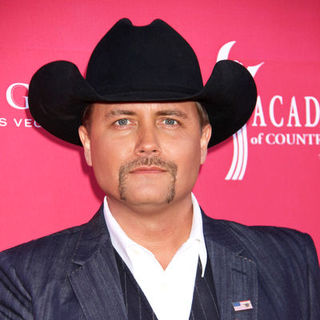 John Rich of country music duo is about to become a father. His wife, Joan, is pregnant with their first child. is the first to report the pregnancy news and has obtained a confirmation on the matter from the singer's representatives.

No mention is made on how months along Joan has been carrying the baby. It is also not known if the expectant parents have found out the baby's sex and its due date.

News
>
Movie News
October 21, 2009 02:19:06 GMT

A brand new and action-packed TV trailer has just been released for "". Brought forth by The Movie Box, this two-minute plus video opens to similar footage to the previous trailers. However, the last third of the sneak peek does feature many never-before-seen footage, including the one that shows Holmes experimenting on a dog.

Previously, leading actor has talked about portraying the titular character. "Sherlock Holmes is easily the toughest job I've ever had," the two-time Academy Award-nominee told MTV, before describing further about the character. Saying that Holmes is "a total badass," the actor elaborated, "He thinks through all eventualities, possibilities and counterattacks when he's fighting, so he actually has the fight worked out before he starts."

News
>
Music News
October 21, 2009 01:56:46 GMT

's brand new single "Russian Roulette" which is written by has arrived. The track is confirmed to be the first single from the Barbadian songstress' upcoming studio album "" which is due for November 23 U.S. release.

A music video in companion to the song has been filmed last week in New York City. It is directed by Anthony Mandler and is expected to be debuted on ABC during the network's primetime hours. Unfortunately, no specified premiere date is mentioned.

News
>
TV News
October 20, 2009 09:25:46 GMT
will get to judge who can commence to the next round on "" this week. The episode where the reality TV star is guest judging is airing on Wednesday, October 21 and how she sits well in the new role has been teased through several promo pics.

The eighth episode will see the remaining girls putting their interviewing skills into test. Guest star , whose pictures are also available, will be sitting on the other end to answer the questions from the contestants on the set of "The Insider". Also in the episode, the models are surprised to learn that they have to write their own script for their CoverGirl commercials.

News
>
Movie News
October 20, 2009 09:24:59 GMT

"" is in the very early stages of works and words are, it may end up as a remake to the popular spoof series. Cinema Blend brought up the story to the surface, claiming insiders have suggested that the Weinstein Company is rebooting "Scary Movie".

If the studio indeed plans to start all over again with the series, it could mean the fifth film would feature all new characters and there will be no more of . Back in September, Faris has revealed to Fangoria she has no clue on the fifth movie, saying "Everyone wants to know if there will be a fifth SCARY MOVIE and I really have no answer."

News
>
TV News
October 20, 2009 08:50:16 GMT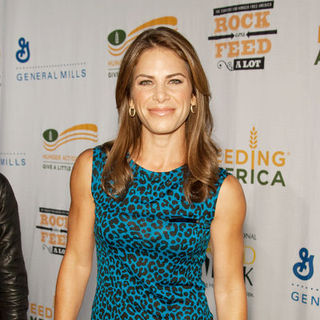 NBC is attempting to touch Americans in a more personal way through "". A companion series has been created for "" to visit families in need to change their unhealthy lifestyle. Trainer will travel the country to help people changing their diet and exercise habit.

The idea was born out of consideration that people may be skeptical about the TV show. "I hear all the time from people about 'Oh, it'd be so easy to do if I was on the ranch, if I had a personal gym,' " Michaels explained. "I got sick of hearing it. So we're telling people, we'll come to you and teach you how to be healthy."

News
>
Movie News
October 20, 2009 08:36:41 GMT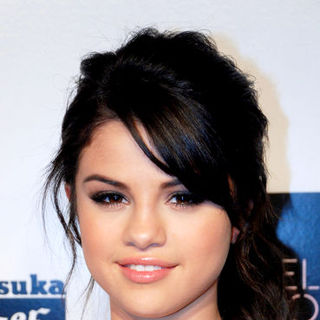 Disney star is likely to team up with New Line Cinema for her next big screen project. According to Variety, the actress known for her role as Alex Russo in TV series "" is attached to topline New Line's forthcoming comedy "".

In the movie, 17-year-old leading actress Gomez will take on the role of a teenage girl who can hear what men are thinking. Before being attached to "What Boys Want", she has been cast to play Beezus Quimby in "", the feature adaptation of children's novels by Beverly Cleary.

News
>
Celebrity Gossip
October 20, 2009 08:34:09 GMT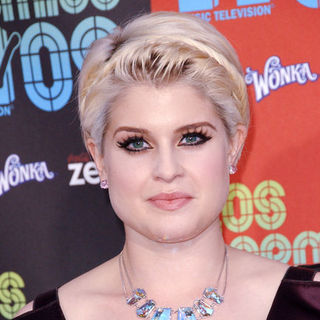 Baring flesh for magazine cover is a no for . The music star, who will turn 25 years old later this month, publicly reveals that she's been approached by Playboy to pose nude for its cover, but turned it down.

"It was the second time they have asked and respectfully I declined, as I don't feel it's the right thing for me," she explains. "I know if I ever decided to do something like that I'd want it to be tasteful and done very beautifully. But still I turned it down - I wouldn't want my father or brother Jack to open up a magazine and see me naked!"

News
>
Music News
October 20, 2009 08:02:54 GMT
will be partnering with for a live performance at this year's Country Music Association Awards. They will deliver their rendition of "I'm Alive" which appears in Kenny's 2008 studio album "".

Another duet performance which has been confirmed by the event organizers is an on-stage collaboration between and . Vince is scheduled to share the stage with the band in a joint track called "Tennesse Line".

News
>
TV News
October 20, 2009 08:01:52 GMT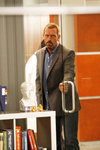 "" will take a two-week worth of break and return with "Known Unknowns" in the second week of November. Similarly, Cuddy, Wilson and House spend a weekend away from the hospital to attend a medical conference, but things don't go as planned when House's private investigator, Lucas, returns.

In the medical case, a teenage girl is brought to Princeton Plainsboro with severely swollen appendages after a wild night out. The team must work to diagnose the young girl, who is less than honest about what happened the night she fell ill. As her condition worsens, she becomes unable to distinguish fact from fiction.

News
>
Movie News
October 20, 2009 07:51:53 GMT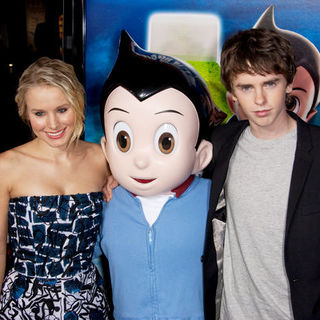 A week shy of its theatrical release, "" has got a red carpet treatment for its Los Angeles premiere. Held Monday, October 19, the special screening event took place at Mann Chinese 6 and was made merry with the attendance of a life-size Astro Boy to greet the stars upon their arrivals at the red carpet.

Three of the major voice cast, , and , were spotted attending the premiere and posing with the Astro Boy for the press. While who provides voice to Dr. Tenma wasn't seen around, other voice cast members like , Madeline Carroll, and Sterling Beaumon were present.

News
>
Celebrity Gossip
October 20, 2009 07:44:32 GMT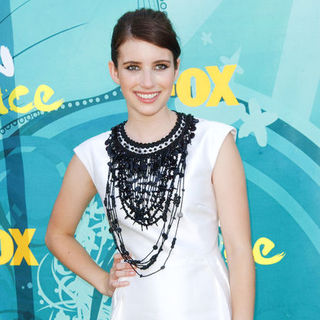 Ever since deleted her Twitter account earlier this month, more and more Hollywood celebrities follow in her footsteps. The latest star who quits the social networking site is actress , who is well known as the niece of actress .

"i will be deleting my twitter today because EVERYDAY someone tries to hack on reset my password. Sorry to everyone who doesnt do that," read one of her tweets over the weekend. She then wrote another post, "Okay everyone making me feel really guilty so I'm not gonna delete my twitter ... for now. But please whoever it is STOP trying to get on!"