News
>
TV News
February 19, 2009 04:28:45 GMT
The mystery of John Locke's death will be revealed in the next episode of "". In "The Life and Death of Jeremy Bentham", Locke's fateful mission off the island as Jeremy Bentham is revealed. The episode will air February 25 as the seventh episode of the season in place of this week's "316". Both were written at relatively the same time but producers thought it would be "cool" to switch them.

In several on-set photos and spoilers released back in 2008, it was revealed that there will be the re-appearance of Malcolm David Kelley aka Walt. The son of Michael shares a scene with wheel chair-bound Locke at a school. aka Ben also spilled, "The writers would say that Walt ... left the island at a time that wasn't key. It's not just about the six who left; it's about when and how they left."

News
>
Movie News
February 19, 2009 03:58:57 GMT

While "" won't be opened in theaters until April 8, sequel talk has come up to the surface. In an interview with SciFiNow last month, leading man spilled the bean on the potential follow-up of this manga adaptation, hinting further that the script has even been written down.

"If there were to be a sequel I think it...well, I know that it would go to a really interesting place, because they already have the second script written," claimed the 26-year-old. Revealing further on the direction of the sequel, which is tentatively reported to be titled "Dragonball Reborn", he stated, "The second one goes more into the whole legacy and the genealogy of Dragonball. It goes more in-depth into a real Dragonball series, the kind of intergalactic world of Dragonball."

News
>
Celebrity Gossip
February 19, 2009 03:58:45 GMT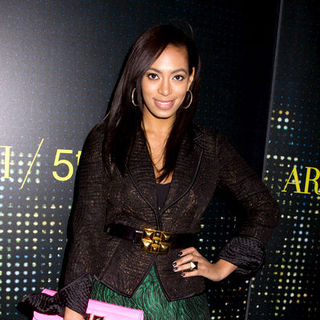 was rushed to hospital on Tuesday, February 17 after fainting at the airport on her way home from Mercedes-Benz Fashion Week in New York. She was treated for dehydration and low blood pressure, the singer herself announced in a post on her Twitter, dated Wednesday, February 18.

It was stated on her Twitter that Solange tried to get some sleep early in her flight by consuming cough medicine. "I took a Nyquil, and I think maybe I'm getting high off it because I'm not sleeping," she wrote. "Everything's movvvvviinnngg slooooowww, LOL."

News
>
Music News
February 19, 2009 03:56:16 GMT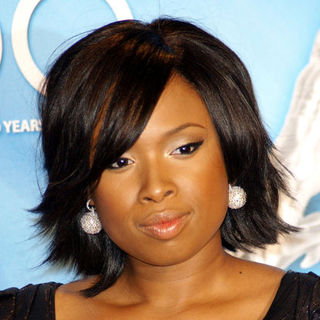 has finally revealed tour dates for her upcoming nationwide tour to support her . Accompanied by , she will travel across America for at least nineteen scheduled live concerts.

"I am so grateful," Jennifer previously shared her thought concerning her roadshow with Robin. "My first Grammy and my first tour, it doesn't get any better than this!"

News
>
Movie News
February 19, 2009 03:35:21 GMT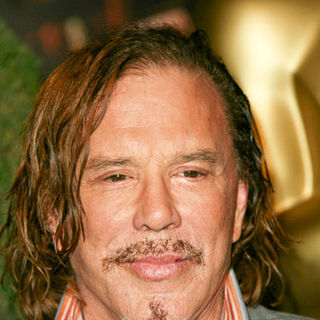 appears to be passing on the opportunity to star in "". In an article about who the actor will bring to the 81st Annual Academy Awards as his date, New York Magazine unraveled that contrary to previous rumors, the front runner for the awards' Best Actor title won't be taking any villainous role in the "" sequel.

Quoting the star of "" on his possible involvement in the superhero movie, the mag wrote that Rourke said simply, "Right now, we're not doing Iron Man 2." The 56-year-old's statement put off speculations that he is up for the role of either or , both are the Iron Man's foes he has been linked to previously.

News
>
TV News
February 19, 2009 03:35:21 GMT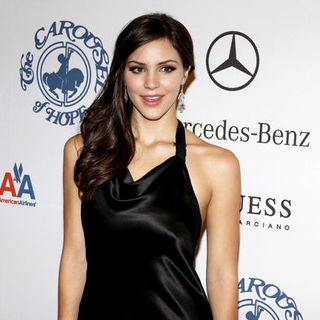 One more "" alum joins "" for a guest starring role. In an exclusive report, dished out that fifth season runner-up is to appear in an episode of the crime drama, doing what she does best, singing.

The episode where she will be a singer, is scheduled to be aired in April. No other details included. This would be the second experience for McPhee in appearing in a prime-time series. In 2007 she made a cameo as herself in an episode of "".

News
>
Music News
February 19, 2009 03:15:39 GMT
Video performances from 2009 BRIT Awards taking place on February 18 at London's Earls Court have arrived. , and were some of those making live appearances at the annual event.

Lady GaGa took the stage with electronic dance music duo . Also joined by ' vocalist , they did a medley by performing several songs, one of which was Dusty Springfield's 1989 single "Nothing Has Been Proved", and compiled them into a single piece of music.

News
>
Celebrity Gossip
February 19, 2009 03:13:00 GMT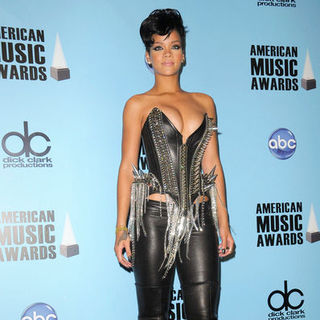 is no longer in Barbados, a source tells E! News. Already leaving her hometown where she's been spending time with family and friends soon after she was involved in an alleged fight with on February 8, the songstress currently has no scheduled public appearances and "is staying under the radar," claims further.

In related news, it has been reported that Rihanna is torn over her parents' pleas to build case against Chris. Though she's been told by her family not to worry about the consequences of a jail term on Chris' career, still Rihanna finds it hard to cooperate with the police.

News
>
Movie News
February 19, 2009 02:57:05 GMT

Lionsgate Films animation "" has just got its first trailer. Around two minutes long, this video footage first explains the grave situation faced by mankind. Then, it continues to introduce the planet of Terra where everybody lives in peace and harmony. When the surviving human race finds this planet, they decide to make it their new home and thus, the battle for Terra begins.

A 2009 computer animated science fiction film, "Battle for Terra" revolves around a peaceful alien planet facing a destruction from human colonization. The movie from director Aristomenis Tsirbas, the digital artist on "" and "Titanic", will follow one rebellious Terrian teenager named Mala in her effort to stop her race annihilation from happening.

News
>
TV News
February 19, 2009 02:43:21 GMT

The first three finalists of "" season 8 have been picked. In a live result show on February 18, host announced that 24 million votes had been cast the day before and three had gained the most (highest male vote-getter, highest female vote-getter and next highest vote-getter). They are Alexis Grace, Michael Sarver and .

Alexis sang "Never Loved a Man" by and was deemed "the best one so far" by Simon Cowell. Michael, the oil rig guy, gave his rendition of 's "I Don't Wanna Be" while Danny who performed the last, delivered "Hero" by . All three secure a stool in the Top 12 and therefore will be back performing as finalists on Tuesday, March 10.

News
>
Celebrity Gossip
February 19, 2009 02:37:02 GMT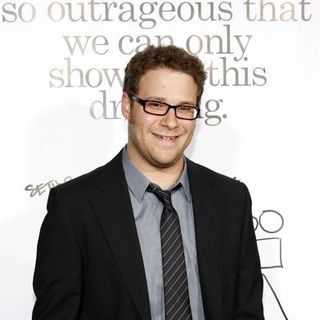 Rumor has it, will be featured on the cover of Playboy magazine. The New York Post's Page Six breaks the report, claiming the actor-comedian would likely grace the cover of the men's magazine's March issue.

Rogen's camp has not yet commented on the report, but an unnamed insider has told Page Six that Rogen will pose with Hope Dworaczyk, the mother of NBA star Jason Kidd's baby. Representatives for Playboy declined to comment on the report though.

News
>
Movie News
February 19, 2009 02:22:04 GMT

MTV has teased on what to expect from the exclusive new looks at "" in its quarterly movie show, "Spoilers". Providing information on the footage to be previewed, the network claimed to bring details about the extra scene added to the movie in an exclusive visit to the U.K. set of "Half-Blood Prince".

The set visit will also unravel director David Yates and three of the movie series' stars, , and , commenting on the film's much darker theme. In addition to that, Jessie Cave, the actress who plays Lavender Brown, will share on her unrehearsed kiss with Grint, and an "important scene at the end on top of the Hogwarts castle ramparts" will also uncovered.

News
>
Music News
February 19, 2009 02:18:05 GMT

Winners for this year's BRIT Awards have been announced at a ceremony taking place on February 18 at London's Earls Court. was revealed as the one who led the pack, walking away with three trophies out of four categories she was nominated at the awards.

Bagging an honor as Best Female Solo Artist, Duffy won over , Beth Rowley, and . She added another prize to her collection in MasterCard British Album for her debut effort "" after a stiff competition against 's "", 's "", 's "" and ' "".

News
>
Celebrity Gossip
February 19, 2009 02:02:09 GMT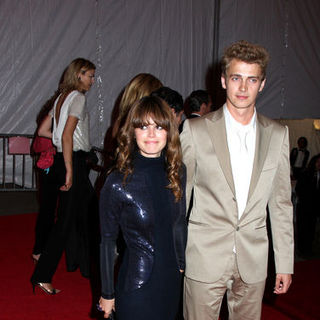 and her actor boyfriend have been engaged, the New York Post's Page Six has reported. The actress was spotted sporting a ring on her engagement finger while she was on a flight from Los Angeles airport to New York's JFK on Monday, February 16.

"A man sitting in front of her on the plane saw a ring on her finger and asked if she was married," Page Six quoted its snitch as informing. Bilson then told the man, "I'm not married yet, just engaged. I know I look like I'm 15, but I'm actually 27."

News
>
Music News
February 18, 2009 09:27:28 GMT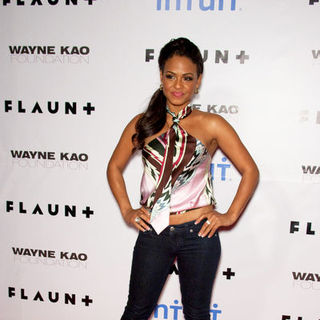 R&B singer/songwriter has inked a joint deal with 's recording company Radio Killa Records. "We just signed an acquisition deal with Christina Milian on Radio Killa Records, so I'm trying to put my heart into it and make sure I deliver her the same records I gave everybody else," The-Dream tells Rap-Up.

Christina then confirms to the publication that "the forces have been brought together" and the album is "actually a Radio Killa/Interscope/MySpace combination." She adds, "I'm working currently with Dream and also with Tricky [Stewart], making fire, heat right now!"