News
>
Movie News
September 05, 2009 05:06:45 GMT
As one of the movies getting an exclusive sneak peek at MTV's "Behind the Screen" program, "" shares a look at its first ever-released clip. The one minute snippet reeled out the emergency escape some of the survivors, including 's Jackson Curtis, are forced to do when the aircraft they are in gets out of control.

The clip aside, director Roland Emmerich has recently talked to about this global disaster movie and discussed matters from the destruction scale rate to the creative marketing done. Stating that the film will be "the mother of all disasters", the 53-year-old noted that "Tibetans to Chinese to Italians to Russians that come from all walks of life and countries" will all be seen dealing with the catastrophe.

News
>
TV News
September 05, 2009 04:51:27 GMT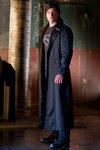 With nine seasons running, the writers of "" are moving forward with Clark Kent's transition to become the man of steel. A photo is released via to reveal the first look of Clark in his Superman outfit. Instead of the red and blue tights, the outfit is pitch black with a silver "S" symbol on the chest.

In the promo released for the ninth season, Chloe told Clark to embrace his Kyrptonian side and accept the fact that he is destined to save the world. The ninth season will be opened with an episode where Clark tells Jor-El that he is ready to start his training. However, Jor-El sends him back to Metropolis to cut ties with Lois before he can begin.

News
>
Music News
September 05, 2009 04:37:59 GMT

Singer/music producer has released a new single called "You're Not My Girl" in advance of his forthcoming album "". As a promotional project for the track, an accompanying music video has just been outed for public viewing pleasure.

Applying dark theme, the newly-unveiled video sees Ryan sitting behind the piano inside a dimmed building. In addition to the band who support his performance, several sexy women are also brought in, showing off provocative moves.

News
>
Movie News
September 05, 2009 04:24:59 GMT

"" will be "super-violent" despite being a PG-13 movie, so claimed its female lead . When MTV Movies Editor Joshua Horowitz sat down with this star of "", the 23-year-old shared what to be expected from the DC Comics' adaptation.

"I think it's a really good interpretation of the comic," gushed Fox when responding to Horowitz's statement about the movie being kind of insane interpretation of the comics. She then added, "It somehow manages to be super-violent while still having a PG-13 rating. I don't know how they did that."

News
>
Celebrity Gossip
September 05, 2009 04:05:14 GMT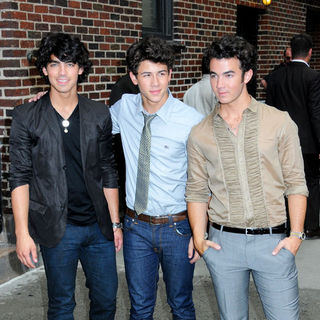 With rumor swirling on street that and fiancee Danielle Deleasa have worked on their wedding date, there is a question thrown regarding which brother will be recruited as a best man for the affair. During an interview, Kevin refused to have only one best man, saying he wants both and for the job.

"They both are [my best man]," Kevin told radio host on Canada's Hot 89.9 FM. "[Deleasa] actually has two sisters, kind of the same age as well. It works out really well because there are two maids of honor and two best men."

News
>
TV News
September 05, 2009 04:03:38 GMT

There was apparently a big reason in the addition of two female comediennes, Jenny Slate and Nasim Pedrad, to "" cast. The variety show is subtracting two of its female regulars, and Michaela Watkins, so that Slate and Pedrad can move in.

First reported by The Comic's Comic, the dismissal is verified by Watkins herself who wrote an email to the site. "I will say to you now, though, that I had a GREAT time there. Met some of the most truly talented and fantastic people, had the most exciting job and I honestly can say I don't have any regrets I can think of right now. Although it seems kinda crazy right now, this may shake out to make sense to everyone," she wrote.

News
>
Movie News
September 05, 2009 03:49:13 GMT

The first full clip from the much-anticipated "" has been brought forth by MTV. Around one minute long, the snippet is filled with action sequences, which include sword fight in the middle of oncoming traffic, and filled with impressive stunts. It captures 's Raizo as he is trying to make his escape from the gang of ninja sent to kill him.

Beside the clip, MTV also presented the Q&A session with the Korean pop star during its "Behind the Screen" special, where he answered questions from MTV readers. Asked about the injuries he suffered from the filming, he said, "I have lots of cuts on my body. When I was doing a stunt, even though everyone took care of me, I still got hurt a lot."

News
>
Celebrity Gossip
September 05, 2009 03:16:01 GMT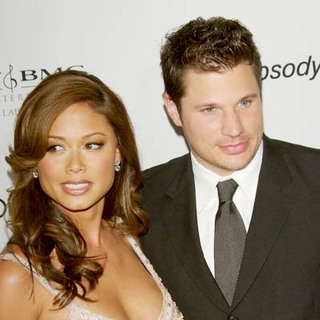 There could be truth in the rumor that and have rekindled their romance. After being spotted last weekend getting hot and heavy at the hip Dime bar in Los Angeles, the couple who called it quit earlier this year was once again seen together. This time, the pair was caught in two different cities for two straight nights.

On Wednesday, September 2, Nick and Vanessa hit a party at McFadden's Restaurant and Saloon in New York City. They were accompanied by "" star , but left early at 9 P.M. A witness told Life & Style about the couple's outing, "They seemed very laid back and were very friendly to the staff and fellow patrons." The next day, the two were spotted again on another date at hot spot The Righteous Room in Nick's hometown of Cincinnati.

News
>
Music News
September 05, 2009 03:07:09 GMT

In order to give a tease on what to expect from her new album "", unveils official tracklisting for the effort. It is revealed that the record will be released as a double-disc set.

The first CD lines up seventeen songs, including a prologue titled "Betcha Gon' Know", a prelude called "Angel" and an interlude entitled "Languishing". The second disc features four radio mixes and edits of single "Obsessed" as well as music video for the song's official remix which features and video for the track's original version.

News
>
TV News
September 05, 2009 03:06:05 GMT
The guy who will be kissing on "" is a mystery no more. Neal Bledsoe has opened up to Entertainment Weekly what prompted him to take the role and how the kiss happened. The actor who was relatively unknown, said it was a "nice kiss" and that it would be foolish if he hadn't taken the role just because he has to kiss a guy.

As previously reported, Westwick's Chuck Bass is doing Blair a favor by seducing the gay NYU alumni who has the power to select a freshman to give the important speech. Turns out the kiss is not going as simple as it should be. "I will tell you this: I have a very unexpected and darker motivation about it," Bledsoe told .

News
>
Movie News
September 05, 2009 02:34:38 GMT

MTV has aired first look at "" on September 4 during "Behind the Screen" special, and thereafter made the sneak peek available for viewing pleasure online. The exclusive footage is outed in two forms; a set visit and B-roll videos, and they both present similar never-before-seen footage from the film's shooting location.

Both of the videos take a look at the Wales set of the big-budget action remake. While the set visit offers commentary from leading actor and other cast members which include , Liam Cunningham, and , the B-roll mostly sees the filming of some action sequences from the movie.

News
>
Music News
September 05, 2009 02:32:46 GMT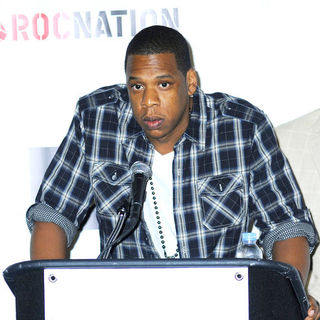 In an effort to promote his upcoming studio album "", will embark on a tour across North America and Canada. The gig will be kicked off on October 9 at Bryce Jordan Center in University Park.

There hasn't been any supporting acts attached for this roadshow. Tickets for the concerts have been made available for purchase. As of press time, the gig is scheduled to be wrapped up on November 22 at Frank Erwin Center Arena in Austin. Words are, additional dates will be announced later.

News
>
Celebrity Gossip
September 05, 2009 02:22:47 GMT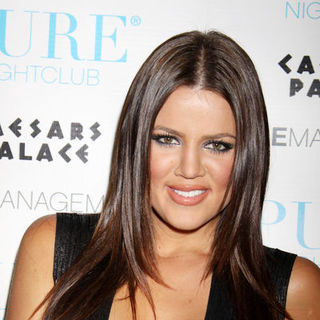 One Kardashian sister loses her boyfriend, the other gains one. is dating Los Angeles Lakers star , sister , who split from NFL player in July, has confirmed to several media outlet.

"They're very, very happy," Kim told People. "They've been together a few weeks, and are literally inseparable. Khloe thinks he's amazing and makes her laugh and smile constantly." Kim even praises Lamar as a "great guy".

News
>
TV News
September 04, 2009 09:26:03 GMT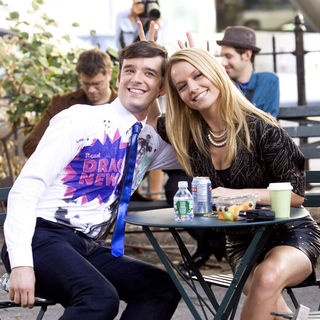 and of "" have been spotted filming their part at New York City's Greenwich Village on Thursday, September 3. Their characters, Marc and Amanda respectively, line-up for coffee before sitting down for a chat.

Not much is known about the third season except that a new editor is coming to Mode and that she will be Asian. No actress has been revealed to fill this position yet. Meanwhile, will come aboard the show as an office temp named Helen whom she describes as "Amanda in 10 years" because she wears tight dresses and tries to get into the right clubs.

News
>
Movie News
September 04, 2009 09:16:27 GMT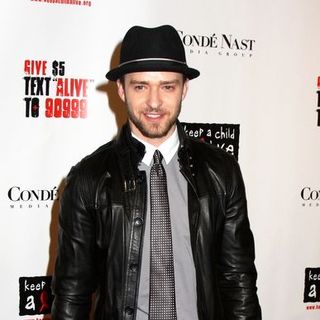 Words on the street are, is one of the actors set to star in the upcoming Facebook movie, "". Carson Reeves of has brought up the possibility through his Facebook page, writing that the Grammy-winning singer will take the role of Sean Parker.

On a post dated Wednesday, September 2, Reeves didn't only point out on Timberlake's casting rumor, but also on the potential cast for two other major characters. "Getting word that The Social Network cast is set," so his post opened. "And, probably to no one's surprise, will play Mark Zuckerberg. A bit more of a surprise: Justin Timberlake will play Sean Parker. Wow. Finally, will play the part of Eduardo."