June 26, 2007 07:01:55 GMT
Who will be ' predecessor? Another wave of American Idol fever is back this year as the audition dates are revealed. Judges will stir some cities to find people standing the chance to be crowned "Idol" in the seventh season.

The quest will start at Qualcomm Stadium, San Diego, CA on July 30 and continue in other 6 cities all across America.

June 26, 2007 06:33:53 GMT

Coming to the end of her North American leg, decided to sweeten things up by presenting in her Sweet Escape tour. Not only one, she gave two consecutive days for the rare scene.

It was during her Friday (06/22/2007) gig in hometown California that she was joined by other members of No Doubt - Tony Kanal, Adrian Young and Tom Dumont. Right at the end of her solo show, the boys suddenly jumped on the stage and played four hits as encore. The next day that was still held at Verizon Wireless Amphitheatre, Irvine also saw the boys returning to the stage and played another four songs.

June 26, 2007 05:20:10 GMT

Rock legend is reported having the third reunion. The band may reform for a one-off show in respect of the late Atlantic Records founder Ahmet Ethergun.

Reported by World Entertainment News, the band has reached the agreement term but is still waiting for the exact date. A source said, "No one can quite believe it, but during discussions about the concert they all gave the green light to a tour if it all does well and they don't all fall out. It has been hoped for and denied for years."

June 26, 2007 04:43:36 GMT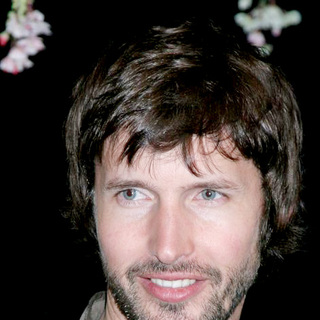 Despite scoring multiple #1 in many country charts and awarded Ivor Novello Awards, 's "You're Beautiful" is voted the most irritating song of all time. The song sits at #1 in the top 10 tally held by .

John Sewell, the market researcher for the website admitted that the poll showed a surprising result. He said, "James Blunt isn't the obvious choice, but any song that is at number one for so long does start to get annoying."

June 25, 2007 06:20:49 GMT

Wrapping up this year's Glastonbury festival, organizer Michael Eavis has begun lining up possible acts for 2008. If previously he wanted for the headlining slot, he has changed his mind within days.

"It's not going to be and to be honest we don't actually need U2. It's not Muse either," he said on the last day of the festival. "(But) I don't want to fall out with them over it." Rumor has it that Irish rockers are among several headlining acts that he has written on his list.

June 25, 2007 05:12:48 GMT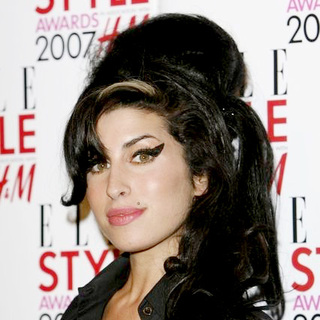 Long time Bond song theme singer Shirley Bassey has first in the list to become her successor. The "Diamonds are Forever" singer thinks that nobody can equal Winehouse.

"There aren't many female artists of her generation with such an unusual sound," Bassey said in a statement. "I can't think of anybody better to sing the Bond theme tune."

June 25, 2007 04:41:12 GMT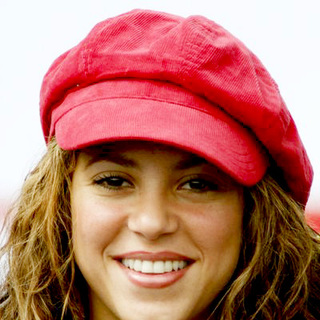 To join in Hamburg is none other than Colombian diva . The "Beautiful Liar" singer is the latest addition to Live Earth, a concert held to fight against global warming.

"Live Earth is about engaging a mass movement of people to take action against the climate crisis," Live Earth Founder and Producer Kevin Wall said. "The addition of internationally popular music acts like Shakira will help us reach millions of people across the globe."

June 25, 2007 04:26:27 GMT

Done with the "twelve minute" gigs, is set to join fellow musicians in "True Colors" tour. The pop queen is more than happy to promote gay rights alongside .

As , Lauper kicked off the tour on June 8 and will wrap it up on June 30. Britney will jot in the last date at Los Angeles' Greek Theatre. She will perform alongside Deborah Harry, Erasure, The Dresden Dolls, Jeffrey Star, and The Gossip.

June 25, 2007 03:56:04 GMT

After having a three-year absent, is back on road. The British rock act will kick off in a one-month jaunt to promote their latest 'mysterious' album.

The band chooses to embark from Tampa, Fla on September 13 and wrap up a month later on October 17 in Dallas. This tour will see the comeback of guitarist Porl Thompson who left the lots in 1993 and re-joined in 1995. That makes the band's current line-up as Robert Smith in vocal, Simon Gallup in bass and Jason Cooper in drum.

June 25, 2007 03:03:19 GMT

Just like a tradition, now that has accumulated enough fame through "" (2006), people start questioning about her next album. The Russian singer won't tell much and insists that everything's still in "tiny little things".

Regina as usual has written numerous pieces that she's not sure of making a record yet. Explaining the reason she said, "Because I have so much stuff that I've written, I always use some things from before and some things that I've just written and some new things that maybe nobody's heard. But I never really write for a record, so I have no idea exactly what it's going to be. It sort of just comes together into a little piece."

June 23, 2007 07:50:45 GMT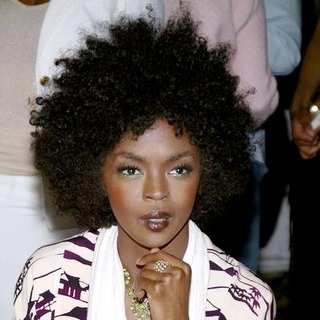 With their latest visible act taking place in February 2006, ' future may come to a dead end. 's label said that her solo album is more possible than the group's reunion.

A rep of Hill said that she has made a return to the studio and has more than enough materials to be made an album. She however, prefers to be quite about it and looking forward to record the songs while looking for collaborators.

June 23, 2007 07:15:20 GMT
Fans of may not see a comeback album anytime soon as the pop queen delays the release to next year. Although the re-launching of her career is scheduled for this year, the working of the album has come to a halt.

Britney's publicist Leslie Sloane told Life & Style magazine in a brief statement: "I put her on hiatus. Brit's album is pushed until '08. If she has no album, there's no reason to do anything. ... Let's go on hiatus until we have a campaign to do."

June 23, 2007 06:45:08 GMT

In mid marketing competition against other bands, set up a unique method to promote their latest album "". The Oklahoma based band wants fans to help them "spread the word" by attaching promotional banner on personal websites.

This marketing method is part of the competition where a song specially written for the winner will be the Grand Prize. Basically those registered to Hanson.com will receive a selection of banners that can be attached to personal sites like MySpace, blogs or live journal. Contestants are free to design the page and those whose designs receive lots of "clicks" will stand greater chance to win.

June 23, 2007 06:21:41 GMT

Two big reunited bands are presented in a single music festival. will be made the headliner of 2007 Vodoo Music Experience alongside .

The venue is set once again at New Orleans' City Park and the date will span three days as usual from Oct 26 to 28. Like the past years, several local bands will accompany performances from the main acts.

June 23, 2007 05:46:55 GMT

Surviving members of big rock act have teamed up with ex- Bad Company vocalist Paul Rodgers to record an album that guarantees a major shake up in rock genre. So far they have completed nine songs and seen the end of the line in early 2008.

Rodgers released a statement regarding the project that will start this October. "With Queen and myself, it's a very organic thing," he said. "We're letting it sort of develop itself naturally and not pushing it or giving it any pressure. We go in, just the three of us. Roger gets on the kit, Brian gets on the guitar, I get on the acoustic guitar and piano, either/or, and then we share the bass line afterwards."