November 09, 2005 01:57:46 GMT
It's November already and Christmas is near. Celebrating the big day when Jesus Christ was born to the world is incomplete without the presence of Santa Claus. This year we have more than that somehow. It's "SantaKid." Surely its presence will light the day up.

For the sake of the drama comedy flick, New Line has hired Seth Bass and Jonathan Tolins to write, while they also have David Kirschner and Corey Sienega to set up. "SantaKid" is based on James Patterson's children's book and tells about the 10-year-old daughter of the billionaire who's acquired ownership of Santa Claus. After the girl receives an imperfect doll as a gift, she sets out to save Santa and make Christmas more perfect.

November 08, 2005 09:22:44 GMT
More and more actors interested about chasing the monster. In this case it is a Dragon. Joining in the highly anticipated "" is and . The three of them will team up in the Chris Nahon direction, which script written by W. Peter Iliff.

As of Snipes he will play FBI Agent Bo Monroe, who teams up with Song, a poverty-stricken Asian girl played by Qi. All together they travel from China Town to Taiwan on a relentless pursuit of a ruthless Asian drug lord, Jimmy Jiro played by Watanabe. It is said that the film will begin its production next month in Taiwan and Toronto.

November 08, 2005 09:07:38 GMT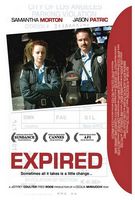 There's something absolutely new for British actress by Thanksgiving. The star will be busy filming her next project, which is a dark comedy entitled "" about parking-enforcement officers who find love.

Other actors to star in alongside Samantha are and Teri Garr, while Illeana Douglas has been cast in a supporting role. "Expired" reportedly will begin filming in L.A. after Thanksgiving.

November 08, 2005 08:08:47 GMT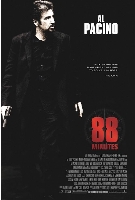 Hollywood senior actor has been joined by to work for "." The story follows a college professor (Pacino) who moonlights as a forensic psychiatrist for the FBI and later receives a death threat claiming he only has 88 minutes to live.

The drama thriller is now shooting in Vancouver with McKenzie plays one of Pacino's grad students and a possible suspect in the professor's investigation.

November 08, 2005 07:54:24 GMT
Wanna observe the museum? Unlike the real meaning, this one is of different thing. This isn't a building where you can see ancient and historical things, but watching this one you will be able to see your favorite actor ever. Yes, we're talking about the action comedy "A Night at the Museum," in which will star in.

"A Night at the Museum" was written by Thomas Lennon and Robert Ben Garant with Scott Frank did a rewrite. There, Stiller will portray a night security guard at the Museum of Natural History who unwittingly unleashes a curse that brings to life the bugs and animals on display. Will direct the film is Shawn Levy.

November 08, 2005 06:35:37 GMT
No, he doesn't change his profession. Still he is an actor and because of that he willingly stars in "The King of California." So, it isn't as what you've though before. won't be the King of California, he surely is an actor.

"The King of California" is a drama comedy to be produced by the Sideways team of Alexander Payne and Michael London. It will begin shooting in February with Michael Cahill on board to direct.

November 08, 2005 06:19:58 GMT
The idea popped up just like that and immediately told that to screenwriters Alex Kurtzman and Bob Orci. Soon then all of them realized that it was just great for Johansson to play an Amazon warrior. Apparently, they bring the idea to life, set the actress to play a gladiatrix from 200 B.C. who exacts vengeance on an army that destroyed her homeland in the forthcoming "."

The film is an action drama flick that Dirk Blackman and Howard McCain will write the script. Kurtzman and Orci will produce with Melanie Johansson, Gilles Arondeau and Alexandra Milchan-Lambert. Elsewhere, Blackman and McCain also will direct for Ascendant Pictures and The Weinstein Co. Production on that project starts next June in New Zealand.

November 08, 2005 05:49:24 GMT
Needs a guardian? We'll give you one. "" named . The actress has been tapped to play the female lead in the drama horror flick, written by Ron Brinkerhoff with rewrites by Jamie Vanderbilt.

"The Guardian" centers on a Coast Guard ocean-rescue swimmer haunted by tragedy. Played the ocean-rescue swimmer is , while plays a recruit who becomes his protege, with Sagemiller as his love interest, a strong-willed schoolteacher.

November 08, 2005 05:06:12 GMT
Latest news mentions that production company and distributor Maxmedia has optioned the upcoming video game "Kameo: Elements of Power" from Microsoft with a plan to soon turn it into an animated feature. In order to reach their goal, the company has had Sunmin Park to adapt and helm the fantasy adventure game about a young elf who transforms into mystical warriors to defend her people from an evil troll king.

Moreover, Sunmin will also team up with Jungmin Ethan Park to produce the flick with a production is set to start next year.

November 08, 2005 03:24:52 GMT
They are widely known as popular movie stars, thus it is understandable that they're welcomed in America. and , the two are welcomed to star in the highly anticipated "Welcome to America," which is a sex trafficking drama based on "The Girls Next Door," a January 2003 New York Times Magazine cover story by Peter Landesman.

Filming for the $12 million project is set to start in Mexico City in late November. German filmmaker Marco Kreuzpaintner is in hand to direct, while Lions Gate will distribute in North America.

November 07, 2005 09:50:57 GMT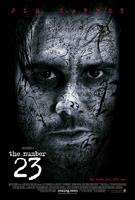 "Number 23." What is so special about it? Nothing, they're only numbers anyway. But, it's actress that makes it worth to be seen.

The actress has been tapped to star opposite in the thriller to be directed by Joel Schumacher. In duty to direct the Fernley Phillips writing is Beau Flynn and Tripp Vinson of Contrafilm.

November 07, 2005 09:22:29 GMT
There they are in Australia's Northern Territory. Yes they were all there on Friday to start filming the $20 million-budgeted "." Seen on the set were Greg McLean, and .

Joining them were John Jarratt, , and Stephen Curry. In "Rogue" Vartan stars as an American travel writer whose tour group is stalked by a rogue crocodile in the Aussie outback.

November 07, 2005 09:07:22 GMT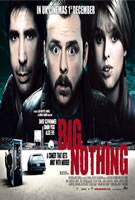 "Friends" star and "Shaun of the Dead" actor do "Nothing" for Pathe Pictures. The comedy flick tentatively titled "" is of Jean-Baptiste Andrea's which screenplay was written by Andrea and William Asher.

"Big Nothing" is being produced by Andras Hamori and Gabriella Stollenwerck under production banner H2O Motion Pictures. Other details on the movie soon follow.

November 07, 2005 08:12:22 GMT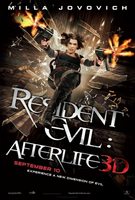 The Hollywood Reporter said that Constantin Film and Davis Films are re-teaming to produce "," the third installment of the franchise based on the popular video games. The action horror flick will be set in a post-apocalyptic world overrun with mutant zombies and will play in the Nevada desert with the Aussie outback standing in for the American wasteland.

"Resident Evil: Afterlife" continues Alice's battle with the diabolical Umbrella Corp. as she races to expose a virus that is threatening mankind with extinction before a new race of clones called the Undead finishes the job. Set to make a comeback performance as Alice is . In the meantime, Paul W.S. Anderson is writing the screenplay.

November 07, 2005 04:44:12 GMT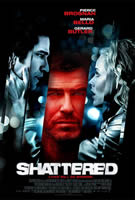 Our actor gets his another bad guy role. The former Bond, , turns his direction, playing the role of a kidnapper who pulls a family apart in the independent thriller "Butterfly on a Wheel." The film is being produced by Icon, Irish DreamTime and Infinity Feature Canada with Mike Barker in hand to direct.

Wrote the screenplay is William Morrissey. "Butterfly on a Wheel" actually is the story of a happy couple with a seemingly perfect life whose daughter is abducted. Over the course of a day, the kidnapper dismantles the family's lives with brutal efficiency. The film production is set to start February in Canada and Chicago with other cast to be unveiled in the coming weeks.