May 26, 2007 03:27:10 GMT
Marking his writing debut for a full-length feature, "The Simpsons" writer/co-executive producer Dana Gould has given his commitment to pen for Warner Bros. Pictures' "", Variety has revealed.

An adaptation of the Neal Pollack memoir, the picture concerns the author's attempt to stay hip and relevant in the face of fatherhood. Warner picked up the rights to the book last fall and is collaborating with Anonymous Content's Steve Golin and Shawn Simon to bring up the flick to the surface.

May 26, 2007 02:55:14 GMT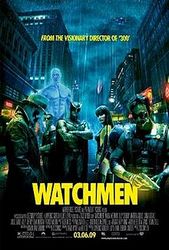 Being one of the anticipated projects to come, sure talks about "" are worth to be paid attention to, especially if it deals with the casting.

Interesting scoop regarding that matter comes out from Ain't It Cool News, which reported that three big stars namely , , and have all lined up together for the project. Reeves is claimed to may play Dr. Jon Osterman, a.k.a. the god-like Dr. Manhattan while Law and Wilson are said to be up for the role of Adrian Veidt a.k.a. Ozymandias and Dan Dreiberg, a.k.a. Nite Owl II, respectively.

May 25, 2007 09:31:57 GMT
The figure of Coco Chanel is going to be brought alive to the big screen by .

That's right, the lauded French actress reportedly has signed on to play the famous French designer in a film documenting her life before she reached success and popularity. Budgeted at $15 million, the untitled biopic will be made loosely based on the Chanel biography "L'Irreguliere" by Edmonde Charles-Roux.

May 25, 2007 09:01:28 GMT
The best selling PC game in the history is about to get a big screen treatment. Yes, the 20th Century Fox reportedly has secured film rights to "The Sims" and will develop a live-action version of the Electronic Arts' simulation game.

Project will be produced by John Davis with Steve Asbell overseeing for Fox and Rod Humble managing the creative property for Electronic Arts. Meanwhile, scripting matters have already been handled by "" scribe Brian Lynch.

May 25, 2007 08:22:14 GMT
Apparently comes to the same idea as has done on "", has shockingly concluded to quit his role in "", Variety has confirmed.

Next to be seen reprising his role of Ben Gates in "", Cage is said to take the departure because of scheduling issues. The Oscar-winning actor actually was supposed to play the young Al Capone in the project, which will detail the man's early dealings with Irish cop Jim Malone.

May 25, 2007 07:42:06 GMT
Creating a chain of comedic roles, has submitted into her acting list another stint for a rom-com flick entitled "" behind those in "", "", and "."

Written by first-time scribe Peter Chiarelli, the project centers on a demanding female boss faced with deportation to Canada who agrees to strike an engagement and marriage with her young male assistant. Chiarelli previously worked as the director of development at MGM, supervising production of "" and "."

May 25, 2007 07:12:51 GMT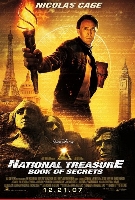 Bringing up early look on its star-studded project of "", Walt Disney Pictures has delightfully posted a teaser trailer for the flick on the web.

Placed at , the clip, as usual, can be seen in either standard or High Definition format, running around one minute fifty-five seconds.

May 25, 2007 04:46:51 GMT
Looks like success and fame do not lure to stay any longer in the "Bourne" franchise. Despite all the huge cash and exposure received, the actor shockingly revealed to the press in Cannes yesterday, May 24, that the upcoming "" will mark his last time playing the titular character.

"The 'Bourne' thing I'm definitely done with," so the hunk stated as he sat in a news conference with his fellow cast members of "", which encountered its world premiere that day at the 60th annual Cannes Film Festival.

May 25, 2007 04:20:55 GMT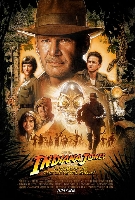 The tight wraps covering "Fourth Installment of the Indiana Jones Adventures" apparently are starting to come loose now in the preparation for the flick to get shot in New Haven, Connecticut.

Local newspaper the New Haven Independent has surprisingly given report on what is going to be filmed for the movie, set in 1957, during its production in the town that will be carried out from June 28 to July 6 this year.

May 25, 2007 03:59:26 GMT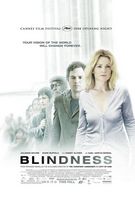 Back in March, reports were circulating around that is seriously engaged in talks to topline philosophical thriller "" alongside . However, it now turns out that the actor has pulled out all the plugs attached to the project, set to be helmed by Brazilian filmmaker Fernando Meirelles.

Bringing up the sad news is The Hollywood Reporter, which briefly confirmed that Craig has dropped negotiations on him to appear in the flick. Reason behind his departure is unclear, but it is speculated that his hectic filming schedule is the one responsible for the decision.

May 24, 2007 09:50:07 GMT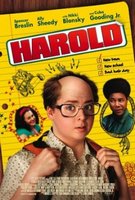 Fixing eyes on the young generation, is attached to star in while going to produce an edgy teen comedy simply entitled "", a collaborative production of City Lights Pictures and M.E.G.A Films.

Being aimed for a PG-13 rating, the project is said to center on a premature balding young teen who tries to adapt to a new high school. Gooding Jr. reportedly is poised to portray the school janitor who befriends and helps him through merciless teasing.

May 24, 2007 09:40:54 GMT
Putting no pause in lining up its future film slate, Columbia Pictures has purchased a pitch by Sarah Thorp to develop it into a promising big screen feature in association with Neal H. Moritz's Original Film.

Still not yet titled, the project follows a bounty hunter who gets hired to track and bring back his former wife. Madhouse Entertainment's Robyn Meisinger, who represents Thorp, reportedly has come onboard to executive produce.

May 24, 2007 09:08:00 GMT
Notable for its entertaining, family-friendly slate, Walt Disney Pictures is smoothly adding one more film project entitled "" into the list, Variety has learned.

Set to be made in the similar vein as "The Groundhog Day", the comedy focuses on a neurotic teenager who has to relive his disastrous first day at a new high school until he gets it right. It will be developed based on script by first-time feature writer Flint Wainess.

May 24, 2007 08:19:46 GMT
Going into family fare, Arnold and Anne Kopelson are both on the move to produce a fantasy family adventure titled "" through their Kopelson Entertainment for Paramount Pictures' Nickelodeon Movies.

Accompanying the two on the producer's seat will be former exec of Kopelson Entertainment Sherryl Clark, who now runs the film side of J.J. Abrams' company Bad Robot. Clark last co-produced Paramount's 2004 thriller "" and is currently attached as the executive producer of "", which the Kopelsons are also set to produce.

May 24, 2007 07:54:00 GMT
Still burningly hot off its decision to pick up "He-Man and the Masters of the Universe" under its banner, Warner Bros. Pictures is also set to develop another new movie entitled "", Variety has revealed.

An adaptation of Irish author Derek Landy's book of the same name, the comic-horror adventure will center on a wise-cracking skeleton detective and his young female accomplish who team up together to stop the return of the evil Faceless Ones. Warner Bros. is said to not only have picked up the rights to the book, but those to the future titles in the potential nine-book series as well.