December 12, 2013 03:05:39 GMT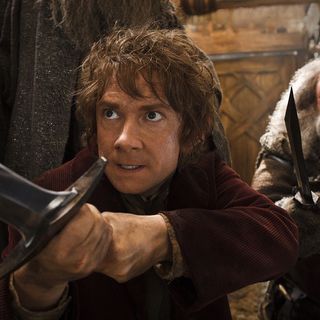 ©
Just a few months after their court battle against Warner Brothers over the title of "", movie producers Bob and Harvey Weinstein are now clashing with Time Warner Inc. again. The Weinstein brothers sue Warner Bros. and its New Line Cinema regarding the profits of "The Hobbit" movie sequels.

Miramax, owned by the Weinsteins, sold to New Line the movie rights to J.R.R. Tolkien's "The Hobbit" and "The Lord of the Rings" in 1998 after spending over $10 million to adapt the stories. According to the agreement, the Weinsteins were entitled only to a cut (reportedly 2.5%) of the "first motion picture," but not "remakes" based on the books.

December 12, 2013 02:00:30 GMT

is caught in a time loop as seen in the first trailer for "". He is a new recruit in a war against aliens, and his life ends in the battlefield. But then he finds himself waking up in the past and repeatedly returning to war.

As he passes through each time loop in an attempt to change his fate, he meets fellow soldier Rita Vrataski, played by , who offers to train him. As his death and resurrection repeat time and time again, his skill as a soldier grows.

December 12, 2013 01:34:03 GMT

The nominees for the upcoming Screen Actors Guild (SAG) Awards have been revealed. In movie category, "" dominates with four nods, while "", "", and "" follow with three apiece.

"12 Years a Slave" star is vying for best male actor against (""), (""), ("Dallas Buyers Club"), and ("Lee Daniels' The Butler").

December 11, 2013 07:43:05 GMT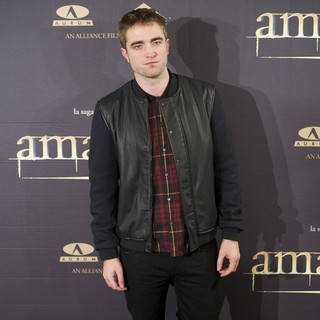 is added to the cast ensemble of "". The " Saga" actor will reunite with his "" co-star and share screen with in the upcoming drama.

The film will mark the directorial debut of "" actor, Brady Corbet. It will revolve around the youth of a post-World War I leader. The 25-year-old star co-wrote the script along with Mona Fastvold who directed "The Sleepwalker".

December 11, 2013 06:15:36 GMT

"" trailer has landed online, showing the redemption story of a real-life ex-con. plays the main character, Eugene Brown, who works as a janitor and helps guide troubled kids to find their way to a whole and happy adulthood.

Brown learned how to play chess while behind bars. He then resolves to teach high school students the fundamentals of the board game and establish a chess club. But it was never just a game for Brown and his students. For them, chess becomes a matter of survival.

December 11, 2013 05:55:58 GMT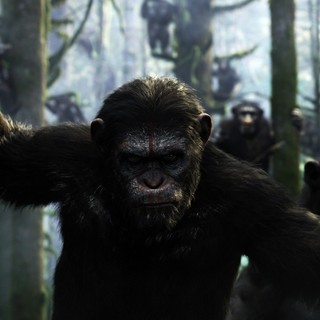 ©
Fox has a change of heart regarding release date for "". The studio adjusts the schedule, moving up the date from July 18 to July 11, 2014. The new slot is currently occupied by "", but the movie is now in limbo following the tragic death of its actor over Thanksgiving weekend.

In the "" sequel, a growing nation of genetically evolved apes led by Caesar is threatened by a band of human survivors of the devastating virus unleashed a decade earlier. They reach a fragile peace, but it proves short-lived, as both sides are brought to the brink of a war that will determine who will emerge as Earth's dominant species.

December 11, 2013 04:50:57 GMT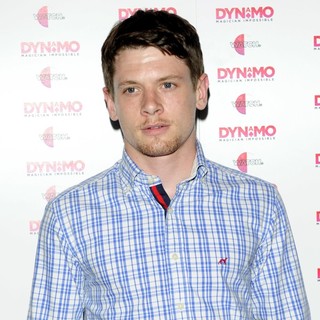 "" might be close to signing one of its main actors. Bleeding Cool cites "two dependable sources" that 23-year-old British star is a contender to play a key role in the upcoming first installment of "Star Wars" new trilogy directed by J.J. Abrams.

The movie is slated to hit theaters across the U.S. on December 18, 2015. Casting directors are looking for two young stars to play a tough-cookie teenage girl and a charismatic, funny guy from 19 to 23. They are also in search of an actor to portray a tough guy role a la in "".

December 11, 2013 02:53:03 GMT
©
A new director has officially been tapped for the upcoming "" sequel. Juan Antonio Bayona ("", "") is confirmed to take over the helming duty from Marc Forster who directed the first film.

Released this summer, "World War Z" is based on Max Brooks' novel of the same title. Despite the script issues during the filming that led to rewrites and reshoots of at least three pivotal scenes, the apocalyptic movie gained over $540 million worldwide.

December 11, 2013 01:26:44 GMT

The first official teaser trailer for "" has been unearthed. It opens with giving a speech to a group of military members before they are dispatched in a desperate operation to stop the monstrous creature from destroying the city any further.

"Gentlemen, you are being sent in by a HALO jump," Strathairn says. "Now I realize not all of you have had hands on experience and frankly, none of us have ever faced a situation quite like this before. But I would not be asking any one of you to take this leap...if I did not have complete faith in your ability to succeed. Your courage will never be more needed than it is today."

December 10, 2013 08:35:15 GMT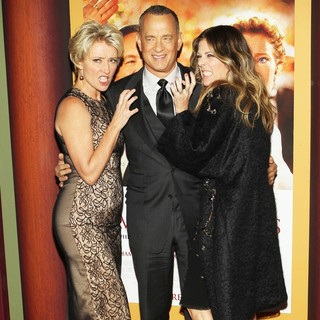 and stepped out to promote their latest film "" at its Los Angeles premiere on Monday night, December 9. Joined by the actor's wife , they were goofing around on the red carpet at Walt Disney Studios in Burbank, California with the two ladies playfully showing off their claws and teeth.

Other cast members in attendance included , , , Annie Rose Buckley, and . and , who starred in the 1964 movie "Mary Poppins", reunited at the event, where "" dancer came as a guest.

December 10, 2013 06:13:23 GMT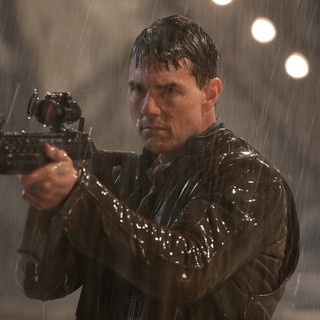 ©
A sequel to 2012's thriller "" is officially in the works at Paramount and Skydance Productions. will return to reprise his role as the titular tough guy. The studio is looking for new scribes since Christopher McQuarrie who directed and wrote the first film is focusing on "".

The first film is based on Lee Child's 2005 novel "One Shot". The second one will be adapted from 2013's "Never Go Back", the eighteenth book in Child's Jack Reacher series. It follows the former military member returning to the headquarters of his old unit in Virginia and facing complications including a serious criminal offense.

December 10, 2013 05:54:41 GMT

is officially cast to play 's late frontman Freddie Mercury in upcoming biopic, Deadline reports. Interest to court the "" actor to play the late rocker was previously revealed by the band's member Roger Taylor in a radio interview.

In another casting news, is eyed for "". According to the Hollywood Reporter, the "" actor is in negotiation to join and in the upcoming Superman vs. Batman film.

December 10, 2013 04:51:44 GMT
Bryan Singer responded to a speculation that Apocalypse in the 2016 "X-Men" movie is an extraterrestrial creature. "#Apocalypse is not an alien. :) #XMenApocalypse," he denied the rumor which arose after alleged most recent drafts of "" script hit the web teasing credit scene in the movie.

The scene at the end of the movie allegedly sees a young Erik Lehnsherr witnessing something fall from the night sky. He encounters a mysterious being at the crash site and the unknown form merges into his body. While the director dismissed the alien rumor, he didn't say anything about the description that swirled on the internet.

December 10, 2013 04:17:34 GMT

and go sci-fi in the first teaser trailer for "". The "" actor plays a "perfect killing machine" sent from another world to track down and eliminate earth-born princess played by Kunis.

Jupiter Jones (Kunis) was born under a night sky, with signs predicting that she was destined for great things. She has "the same perfect genetic makeup as the Queen of the Universe" and must be removed as she poses a threat to the Queen's immortal reign.

December 10, 2013 03:29:20 GMT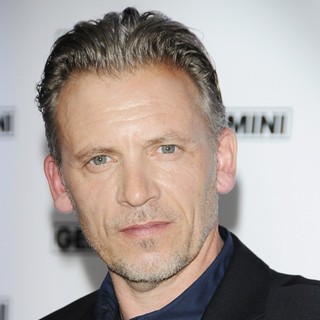 Another new cast member is added to hotly-anticipated "". "" actor Callum Keith Rennie is tapped to play Anastasia's stepdad Ray Steele, who is a prominent figure in her life and whom she considers her "real" father. Her mother Carla divorces Ray and marries Bob.

plays the innocent college student Anastasia, portrays her mother, and Dylan Neal takes on the role of Bob. stars as Anastasia's bubbly roommate Kate and is cast as Anastasia's photographer friend Jose who is a love rival to Christian Grey.