September 14, 2014 15:19:34 GMT

What would it be like if "" meets "Star Wars"? In a new picture posted by Zack Synder from the filming location, two Gotham police officers are seen arresting Stormtrooper for apparently trying to steal Batmobile.

"Case closed," the director joked, referring to the recent rumor suggesting that one of the Batmobile models being used for the "" sequel was stolen. Detroit police spokesman Sgt. Michael Woody denied the alleged theft, "The Batmobile is safe in the Batcave where it belongs."

September 13, 2014 06:39:04 GMT

First official look at in "" hit the web. Unleashed by the actor himself on his Twitter, the image shows the "" actor riding a Flash Gordon motorcycle. He wears a white wife beater and black pants.

Pictures from the set of "" have also landed online via director Christopher McQuarrie's Twitter and star 's Facebook. Both features Renner posing together with fellow cast members , , and .

September 13, 2014 05:47:05 GMT

offers update on the long-delayed "". The funnyman who plays the villainous Mugatu in the first film confirms his return to the sequel. "We are actually supposed to do a read-through of a sequel script soon, and Mugatu is a part of it," he says to The Hollywood Reporter.

who directed the 2001 comedy and played the lead role named Derek is expected to reprise his role in front of camera. He also contributed to the scriptwriting. "It's ten years later and most of it is set in Europe... it's basically Derek and Hansel ()," he once teased the plot.

September 13, 2014 05:26:55 GMT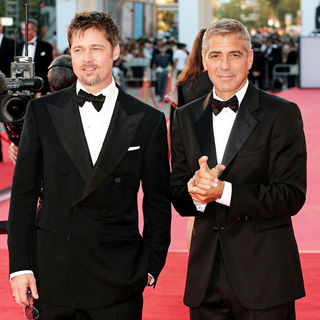 , a former Daily Mirror editor who was entangled in a controversial phone hacking scandal, reveals actors who could possibly play him in "", a highly-buzzed film based on the legal trouble. The ex-"" judge reveals two names in an interview with Digital Spy.

Morgan spills that , who is actually named as one of the victims in the phone hacking, is interested to star in the true-story drama. However, the British journalist thinks who is already set to sit behind the lens for the project will be a more fitting choice to play him in the film.

September 13, 2014 04:45:05 GMT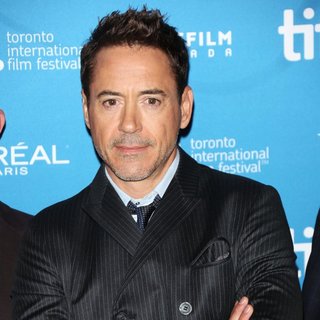 reportedly has joined "" cast. According to Moviepilot, the Iron Man depicter in Marvel Cinematic Universe is tapped to play Leonardo da Vinci in the adaptation of Ubisoft's popular video game series.

The famed artist is expected to cross path with the lead character Desmond Miles who is sent back in time to retrieve historical artifacts. As the casting report was picked up by various media outlets on the internet, the article was abruptly taken down but there was no official denial.

September 13, 2014 04:14:13 GMT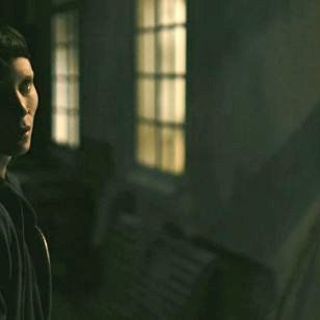 ©
Three years after "", David Fincher still hopes to make a sequel to the mystery thriller. "I think because [Sony] already has spent millions of dollars on the rights and the script it will result in something," he tells Swedish site Afton Bladet.

The "" helmer says the script has already been written and he's happy with the result. Of what to expect from the next installment, he reveals, "The script that we now have has a huge potential, I can reveal as much as it is extremely different from the book."

September 13, 2014 03:06:55 GMT

Three years after the movie went into production and some long-running legal disputes, "" is finally ready for theatrical and first trailer release. The period drama is starring and , written and directed by Thompson based on a true story.

The film is a look at the mysterious relationship between Victorian artist John Ruskin and his teenage bride Effie Gray. In real life, Euphemia "Effie" Gray was married for the second time to then pre-Raphaelite painter John Everett Millais. The annulment of her first marriage to Ruskin, which was never consummated, caused a scandal that barred her from many social functions.

September 13, 2014 02:47:53 GMT

and have joined "", an action sci-fi film from writer/director Franceso Cinquemani. No words yet on what kind of roles they will play in the movie, which focuses on young men and women suddenly waking up in a dark and claustrophobic maze.

"The story of Andron is enough to excite sci-fi fans worldwide, but when you add actors like Alec Baldwin and Danny Glover, the meter rises even higher," Andrea Iervolino of production company AMBI said. "We're very excited to add this film to our production slate and eager to get to work on a film we believe has great breakout potential."

September 13, 2014 01:59:57 GMT

Don't hit the button was probably the message in "". Trailer for the action drama starring has just been released, packed with flying bullets and martial arts stuff that the actor is known for.

Reeves plays an ex-hitman who comes out of retirement when a group of gangsters decide to rob his car and kill his dog. "I lost everything. That dog was a gift from my dying wife," he says before sledgehammering the concrete floor of his home to retrieve his "treasure."

September 13, 2014 00:03:04 GMT

The highly-anticipated off-Broadway run of "American Psycho" musical has been canceled before it sees the light. Second Stage Theatre's artistic director Carole Rothman announced on Friday, September 12 that the right holders and commercial backers, Act 4 Entertainment, had pulled out of production.

"We are disappointed that we will not be producing 'American Psycho' this season, but the rights holders, Act 4 Entertainment, have decided to not move forward with the production at Second Stage," Rothman said. Executives at Act 4 have been unable to be contacted for comments.

September 12, 2014 09:38:55 GMT

and , who have shared screen in "" and "", reunite as a couple in "" which trailer has arrived for viewing pleasure. It opens as Lawrence's title character and Cooper's George Pemberton meet, flirt and fall in love.

Together, they run a timber empire and in many scenes Serena proves herself to be equal to any man and surprises men with her boldness. But things soon take a turn for the worse when Serena learns Cooper's secret that he has a child with another woman.

September 12, 2014 09:15:40 GMT

"", a romance movie directed by Justin Reardon, has dropped its first trailer. The 2-minute video released on Friday, September 12 sees a writer who does not believe in love, played by , finding his lady in a character played by .

"I just don't see myself feeling the same way about you," Evans' character tells different women who profess their love. He, however, unexpectedly falls for Monaghan after they meet at a charity dinner. The bad news is she is already engaged.

September 12, 2014 07:59:26 GMT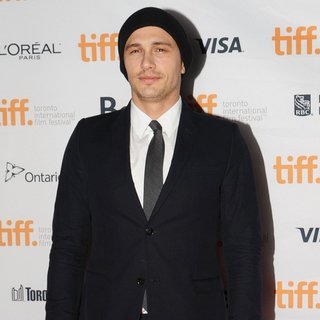 is adapting novel ": The Oral Biography of Buster Casey" from "Fight Club" author Chuck Palahniuk. He is eying to play the main character named Buster "Rant" Casey, the leader of an urban demolition derby. Pamela Romanowsky is in talks to write and direct the pic.

"As of last night we've finalized a deal for James Franco to option my novel 'Rant'," Palahniuk said in a statement. "Details about the casting, shooting and a proposed release date will be forthcoming. Hurray. After the opportunity to work with , and , I can't imagine a more exciting actor to work with than Franco."

September 12, 2014 07:01:19 GMT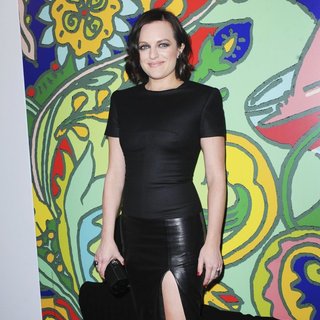 is announced to make her return to Broadway in February next year as "" where she plays Peggy Olson is coming to an end next spring. She is set to headline the upcoming revival of Wendy Wasserstein's "The Heidi Chronicles".

The play will focus on the changing role of women from motherhood to marriage to career as it follows Heidi Holland who looks back on her life from high school through her career as an art historian. , Bryce Pinkham, and Tracee Chimo are among the cast.

September 12, 2014 06:00:09 GMT

Hank Williams biopic "" finds a leading lady in . The "" actress who will next play Scarlet Witch in "" is tapped to portray the late musician's wife Audrey Mae.

The 25-year-old star joins fellow Marvel star . The Brit who takes on the role of Loki in the studio's Cinematic Universe is set to play the Alabama country music crooner in the biographical film to be directed by Marc Abraham.