September 30, 2014 04:18:49 GMT

The first trailer for "" has landed online for viewing pleasure. Coming from "" duo Paul Thomas Anderson and , it follows Doc Sportello who gets wrapped up in a case involving his ex-girlfriend. She shows up out of nowhere, asking for help to investigate the disappearance of her current billionaire boyfriend.

Instead of a cool, sleek detective, Phoenix plays a pothead sleuth who stumbles numerous times, literally, through the investigation. 's straight-laced LAPD detective and his "pancake-os" add to the comical tone teased in the trailer. The other side characters getting sneak peek include ones played by , , and .

September 30, 2014 03:10:03 GMT

Until about recently, Christopher Nolan's "" was anything but a mystery. However, new extended TV spots that aired in Australia gave more than their predecessors and early trailers in terms of what's happening on Earth and what 's mission really is.

The official synopsis says, "The film chronicles the adventures of a group of explorers who make use of a newly discovered wormhole to surpass the limitations on human space travel and conquer the vast distances involved in an interstellar voyage." The previously released trailers showed how McConaughey was selected in the mission and how he sacrificed his family to travel in space.

September 30, 2014 03:01:13 GMT

Now that his USA series "" is coming to an end after six seasons, is taking more and more feature film jobs. The 36-year-old actor has signed up to star opposite and in "", an action drama about murder conspiracy.

Gosling stars as private eye who takes a case from a gangster played by Crowe. Set in smoggy 1970s Los Angeles, the story follows Jackson Healy and Holland March, who are brought together by the suicide of a fading porn star. However, the dead girl's aunt is convinced she saw her niece alive and well after the highly publicized incident. March needs money, takes the case, and within days, it's blossomed into a far-reaching murder conspiracy, bizarrely rooted in smog and the U.S. auto industry.

September 30, 2014 01:57:37 GMT

Lina Esco's controversial film "" has been picked up for a North American release by Sundance Selects. The film is based on true events surrounding the female protest group against media censorship in New York.

From a screenplay by Hunter Richards, the pic follows a group of female activists' protests on restrictions of images of women's breasts. It includes their topless publicity stunts and graffiti installations on the streets of NYC. Among the stars are Lola Kirke, Esco, Casey LaBow, Zach Grenier, Monique Coleman and Griffin Newman.

September 29, 2014 23:41:25 GMT

More names are revealed to have joined "" sequel including who would make his feature film debut. Comedic actors and are also in the line-up but their roles are still unknown.

Strahan revealed his involvement on Monday, September 29 during "". He said, "I'm getting ready to do something that's making me nervous. I'm about to do something that started as a joke on the show." offered him a part in the movie when guest-starring on his show. Strahan told co-host that he would indeed be wearing very little in the movie. "It's kind of a thong thing," he revealed.

September 29, 2014 09:15:52 GMT

"" has successfully replaced "" as Marvel Studios' third highest-grossing movie at the domestic box office. The action-comedy flick starring , , and among others garnered an estimated $3.8 million over the weekend, collecting a total of $319.2 million after nine weeks of release. "Iron Man", meanwhile, reached a total gross of $318.41 million.

Marvel Studios' first placer, "", garnered $623 million. "Guardians of the Galaxy", however, is unlikely to surpass "" which collected $409 million at the domestic box office.

September 29, 2014 07:52:10 GMT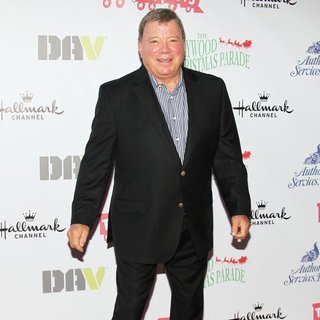 The rumors are apparently true. There's a chance that will appear in "" as suggested by Badass Digest earlier this month. Confirming the news was none other than the actor himself.

Speaking to fans at 2014 Wizard World Nashville Comic Con on Friday, September 26, the original Captain James T. Kirk depicter said he'd been contacted about potentially returning to the new movie. He recalled the phone conversation, "I'm calling because the director of Star Trek, the next movie, has had an idea where you might be involved, so I'm calling to find out whether you would be interested."

September 29, 2014 05:57:18 GMT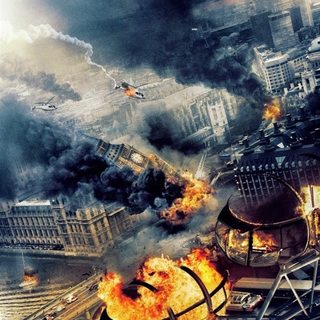 ©
With filming scheduled to start less than a month away, "" scrambled on the selection of director. Swedish helmer Babak Najafi has reportedly stepped in the role to replace Fredrick Bond who left his post earlier this month due to creative differences.

According to Deadline, Najafi is in discussions to direct the sequel to "". His name along with Wayne Blair and Gary Fleder showed up on the list but he came as the frontrunner. Najafi is best known as the helmer of "" a.k.a. the sequel to "Snabba Cash".

September 29, 2014 04:14:37 GMT

and found a reporter's mistake about their new movie "" and playfully twisted the knife. Denver reporter Chris Parente got caught on live that he did not watch the movie before interviewing the two stars.

Parente made his first blunder when describing the pic as "a non-traditional" comedy with so many layers. Wiig then corrected him by saying it was a "drama with comedic moments." But it was Parente's shocking question to Wiig that became the fall of him. He asked her advice for going nude on camera, which he thought was what she did in "Skeleton Twins".

September 29, 2014 03:12:42 GMT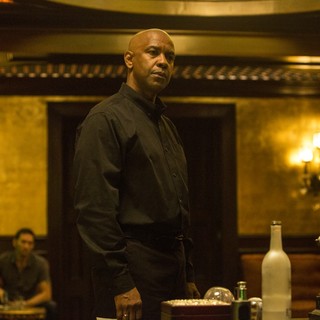 ©
"" debuts to an estimated $35 million on domestic box office chart. It becomes one of 's top bows after 2007's "" and 2012's "", cementing his reputation as one of Hollywood's consistently bankable stars.

"We're really, really happy, but we were very bullish on the movie," says Rory Bruer, Sony's President of Worldwide Distribution. "It's a film that we all love and it just delivers in a big way. Denzel couldn't be more terrific in the role - you can't take your eyes off this guy."

September 29, 2014 02:00:07 GMT

A new international trailer of "" is released to unveil more footage from the thriller drama. It gives away a bit of spoiler by revealing that a woman, possibly blonde, is behind all the framing. "I know everything," she says through the intercom.

"The Loft" follows five married friends who share a loft where each of them bring their mistresses. When the body of an unknown woman is found in the loft, they begin to suspect one another of murder.

September 29, 2014 00:53:34 GMT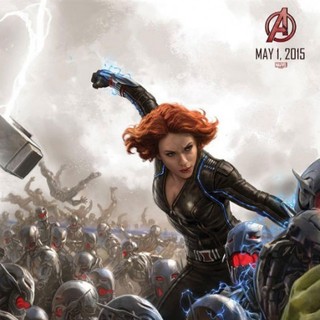 ©
The high anticipation on Christopher Nolan's "" is amped up with the new report that it will have a tie with "". The first trailer of the 2015 superhero movie reportedly will be attached to the Warner Bros. movie's theatrical release on November 7.

Per Russian website FilmPro, Warner Bros. Russia made the announcement during an expo showcasing the studio's releases for the fourth quarter of 2014. Beside making pact with WB, Disney will also attach the trailer to its new animation "" which is released on November 7 as well.

September 27, 2014 06:27:44 GMT

Some new pictures taken from the set of "" emerge. They show , an abandoned mansion in Detroit which is rumored to be used as a Wayne Manor. A boat is seen near the brick house and an "Alfred" trailer is parked nearby.

While it hasn't been confirmed, the set seemed to match past rumors which suggested that 's Bruce Wayne would live in a cottage by the lake on the mansion's property. His secret Batcave reportedly lied underneath.

September 27, 2014 06:17:55 GMT

from dark fantasy thriller "" have landed online via SciFi World ahead of its U.S. release on October 31. They give a look at the complete transformation of 's character Ig Perrish as the titular terrifying monster.

Ig becomes a suspect for the violent rape and murder of his girlfriend, Merrin (). Hungover from a night of hard drinking, he awakens one morning to find horns starting to grow from his own head and soon realizes their power drives people to confess their sins and give in to their most selfish and unspeakable impulses.

September 27, 2014 05:48:06 GMT

Comedy Central's sketch show "Key & Peele" may get a feature film treatment. The stars of the show, Keegan-Michael Key and Jordan Peele, confirm that they are in negotiations with a Hollywood studio to make a movie based on one of their famous skits.

"We're in negotiations at Paramount to make a '' movie," Key spills to Entertainment Weekly. "Two of our writers are penning it. Well, they're not penning it as we speak - it's getting there."