December 19, 2013 02:10:44 GMT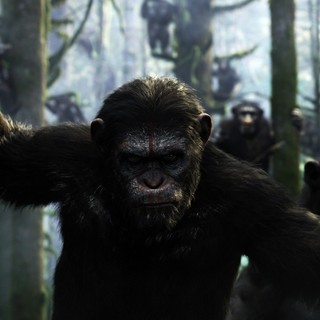 ©
The first trailer for "" has arrived for viewing pleasure, giving a look at the events after 2011's "". A number of human survivors of the devastating virus unleashed a decade earlier are gathering in an abandoned building.

"We've been through hell together," a human leader speaks. "We spent four years - four years - fighting that virus and another four fighting each other. It was chaos. But you all know what we're up against. And I want you to know, it's not just about power, it's about giving us the hope to rebuild, to reclaim the world that we lost."

December 19, 2013 01:13:30 GMT

Twenty five films are added to National Film Registry of the Library of Congress this year. Disney's classic musical "Mary Poppins" based on P.L. Travers' children's book of the same name and 's cult hit "Pulp Fiction" starring are among 2013's selections.

Spanning the period 1919-2002, the films named to the registry to be persevered as national cinematic treasures include Hollywood classics, documentaries, silent films, independent, and experimental motion pictures. This year's selections bring the number of films in the registry to 625.

December 18, 2013 09:14:46 GMT

The first trailer for "" has arrived, showing as a once-great concert pianist Tom Selznick who stopped performing due to stage fright. As if overcoming his nervousness is not hard enough, he gets an unpleasant surprise during a comeback performance.

Just when he's about to play the first bar in front of expectant audience at a jam-packed auditorium, Tom notices somebody has written a threatening note on his music sheet. "Play one wrong note and you die," it reads. Now he must get through the most difficult performance of his life and maybe seeks help without his mysterious tormentor knowing.

December 18, 2013 08:20:49 GMT

Moviegoers haven't seen Neil Burger's work on "" but it has been confirmed that he won't return for the sequel. In a statement released after reports on his exit spread on Internet, Summit Entertainment reveals that scheduling issues prevent Burger from working on "".

"Neil Burger is a rock star and he is doing a fantastic job on 'Divergent'. We can't wait for you to see the film," the studio says om the statement. "But as amazing as Neil is he still cannot be in two places at once and thus needs to finish post production on 'Divergent' while we gear up to start production on 'Insurgent' "

December 18, 2013 07:09:03 GMT

"" gets first trailer. It shows a group of youngsters building a time machine and starting to go on a series of Groundhog's Day-esque adventures like going back one day or two to catch a concert they missed. But their reckless time travel is not without consequences. They now desperately try to undo it, and it could cost their lives.

Co-produced by Michael Bay and Brad Fuller, the sci-fi thriller is filmed in found footage. Directed by Dean Israelite, the micro-budgeted film is written by Jason Pagan & Andrew Stark (""). It will be released in the U.S. on February 28, 2014.

December 18, 2013 04:47:11 GMT

and are among the cast of "" directed by Japanese maestro Hayao Miyazaki. Gordon-Levitt will voice Jiro Horikoshi, the designer of Zero Fighter aircraft in World War II and Blunt will voice his love interest.

The two stars are joined in the voice cast ensemble by , , , Mandy Patinkin, Werner Herzog, , , , , Ronan Farrow, and .

December 18, 2013 04:18:25 GMT

channels his inner spy agent in movie "" which just got a new trailer. The video shows how he juggles his dangerous mission and his family. While busy chasing bad guys, he tries to reconnect with his estranged daughter.

In one of the scenes, the secret service agent is seen getting a call from his daughter who needs help to make a spaghetti dinner. He is coincidentally holding hostage an Italian man, so he knows exactly where to ask for a good recipe for her.

December 18, 2013 03:32:31 GMT

"" cast members flocked to the Ziegfeld Theatre in New York City to attend the movie's special screening Tuesday, December 17. Main actor looked dapper in his designer suit as he posed for photographers on the black carpet.

was striking in a white one-shoulder dress. She donned an Armani Prive gown, Brian Atwood shoes, and Jacob & Co jewels. Another female guest Camila Alves opted for a red lace dress. She came to support her actor husband .

December 18, 2013 03:07:07 GMT

Things get messy for . Daniel Clowes is not impressed by LaBeouf's apology and is pursuing legal option regarding the actor's new short film "HowardCantour.com" which bears striking resemblances to the artist's comic "Justin M. Damiano".

Clowes' editor Eric Reynolds says in an email to BuzzFeed, "His apology is a non-apology, absolving himself of the fact that he actively misled, at best, and lied, at worst, about the genesis of the film." He added, "No one 'assumes' authorship for no reason."

December 18, 2013 02:07:10 GMT

and are heading to Africa for a vacation they'd never forget as seen in the first trailer for their new movie "". They get a taste of paragliding, going on a safari tour and hilariously riding what looks like an ostrich.

Sandler and Barrymore play a single dad and a single mother respectively. After a disastrous first date, they get trapped at a family resort with their kids from previous marriages in tow. An attraction begins to grow in the exotic country despite comedic mishaps.

December 18, 2013 01:33:47 GMT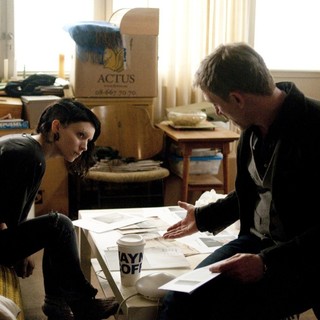 ©
A fourth installment of "" book series is in the works. David Lagercrantz is tapped to write a new story about Lisbeth Salander and Mikael Blomqvist, the characters created by the late Swedish author Stieg Larsson.

The original author had allegedly started working on a fourth novel when he died in 2004 from heart attack at the age of 50. "We have now decided to let somebody take over and tell what happened next," said Eva Gedin from Swedish publishing house Norstedts.

December 18, 2013 01:07:27 GMT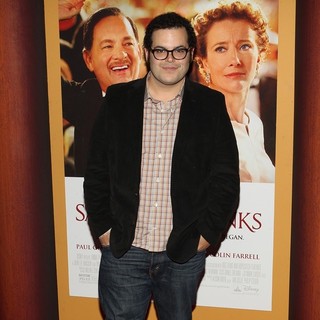 A movie based on the classic CBS sitcom "" is in development. According to Deadline, "" star is tapped to write the big-screen adaptation with "1600 Penn" writers Benji Samit and Dan Hernandez for Warner Bros. He is also attached to play one of the roles.

Lloyd and Ross Schwartz, the children of Sherwood Schwartz who produced the original TV series and died in 2011, will executive produce the movie with Tracey and Cathy Silvers, the daughters of late actor/producer Phil Silvers who once guest starred in at least one memorable episode of the series.

December 17, 2013 08:51:59 GMT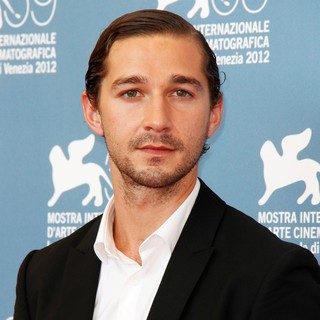 owns up to his mistake. Shortly after news spreads like wildfire that his new short film "HowardCantour.com" is of Daniel Clowes' comic "Justin M. Damiano", the "" actor takes to his Twitter to issue a public apology.

"Copying isn't particularly creative work. Being inspired by someone else's idea to produce something new and different IS creative work," he began. "In my excitement and naivete as an amateur filmmaker, I got lost in the creative process and neglected to follow proper accreditation."

December 17, 2013 08:01:32 GMT

is under scrutiny by PETA. The animal rights organization criticizes him for appearing with a chimpanzee in "", saying "that chimpanzees are abused and taken from their mothers at an early age before being forced into Hollywood."

In Martin Scorsese's biographical black comedy, DiCaprio drags a chimpanzee named Chance through an office party. According to PETA, the animal was provided by the Rosaire family allegedly "notorious for operating a traveling circus that forces chimpanzees to perform cruel and unnatural acts."

December 17, 2013 07:16:34 GMT

Lifetime has unleashed the first trailer for "", which is based on a true story of the 1892 axe murders of Andrew Jackson Borden and his second wife, Abby Durfee Gray Borden. gets the spotlight in the promo video featuring the case's popular skipping-rope rhyme as she takes on the title role.

The former "" star channels a cold-blooded murderer in the trailer as well as the TV movie. Her character is accused of the brutal murder with a hatchet-type weapon of her father and stepmother.