October 20, 2014 07:37:10 GMT

Those who were unable to watch the first footage of "" at the San Diego Comic-Con last summer can now enjoy it in an animated version. A fan has re-created the teaser trailer in animated form and uploaded it on YouTube.

The fan-created video features footage similar to the one shown at the annual convention last July. It shows Batman walking in the rain, ripping the tarp off Bat-signal and turning it on, before Superman shows up in the sky. The two superheroes then engage in an intense stare-down.

October 20, 2014 05:46:26 GMT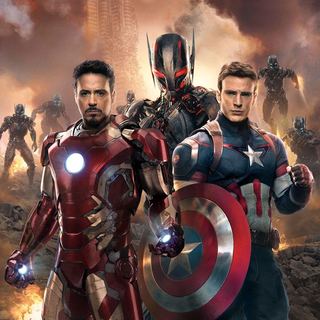 ©
"" could be Marvel Studios' most ambitious flick so far. The studio's executive vice president Victoria Alonso said audience should expect a lot more visual effects by a huge margin in this movie than in other Marvel films.

"" held the previous record of having 2,750 visual effects shot. But "Age of Ultron" passed it easily with 3,000 VFX shots, which is the most for any Marvel films ever. "" held the third place with 2,500 VFX shots.

October 20, 2014 03:54:27 GMT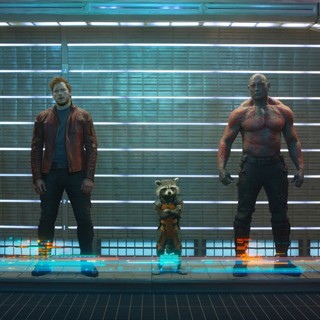 ©
"" continues to gather accolades and becomes a stand-out movie of the year. The Marvel film jets to the top of the foreign box office this weekend after racking up $23.1 million overseas.

The film owes it to China, the world's second-biggest movie market, for a large chunk of its foreign total. At $69 million, China is now the highest grossing country outside of the United States for "Guardians of the Galaxy".

October 20, 2014 02:55:32 GMT

The upcoming "" sequel may not give a close up look at the Stark Tower for the gigantic "A" sign was already taken down and bestowed upon The actor recently revealed that Marvel gave him the 30-foot tall sign after he jokingly asked for it.

"On the last Avengers, there's this scene where there's this 'A' which is probably 30 feet tall, and I'm looking at it, and we're shooting in England, and I go, 'I need that in my office in Venice,' " Downey said in a BBC One Radio interview. "About two weeks ago, a wheeler showed up, I'm like, 'What the heck is this doing here?' And they go, 'This is the 'A' you asked for.' And I go, 'They brought it?' So now we have a massive Avengers 'A' that will be prominently placed."

October 20, 2014 02:01:31 GMT
©
"" predictably stole the box office crown from two-weekend champion "". The -starring World War II drama took in an estimated $23.5 million, a considerably good start for a film made on $68 million budget.

"The relationship and camaraderie of the cast is really poignant in the film, which is also very visceral and action packed," Rory Bruer, president of worldwide distribution for Sony, said in a statement. "We're feeling really good about it. It's a very good opening for us and it's a movie that we're so proud to be a part of."

October 20, 2014 00:00:21 GMT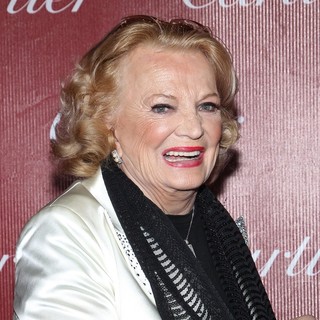 Gena Rowlands was announced as the recipient of LA Film Critics Association's Career Achievement awards later this winter. The organization said the Oscar-nominated actress would be feted during the event held January 15.

Rowland has been in the show business for six decades. She was noted for her performances in "Gloria" and "A Woman Under the Influence", the latter which won her a Golden Globe. She is also known as a small screen actress, having won three Emmys for her role in miniseries/TV Movies "Hysterical Blindness", "Face of a Stranger", and "The Betty Ford Story".

October 18, 2014 05:27:51 GMT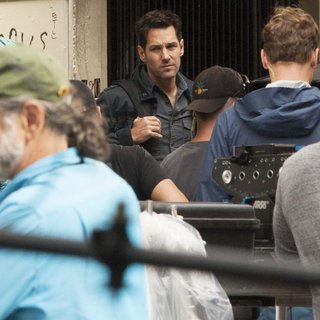 Adam McKay credits for helping him rewrite the final script of "". The actor who will play Scott Lang helped polish the script written by departing director Edgar Wright. "I've always known Paul Rudd's a really good writer from improvising with him on set, but I had no idea he was that good," he says to Collider. "He's really great with dialogue."

"So the two of us holed up in hotel rooms on the east and west coast, and I think it was like six to eight weeks we just ground it out and did a giant rewrite of the script. I was really proud of what we did, I really thought we put some amazing stuff in there and built on an already strong script from Edgar Wright and sort of just enhanced some stuff."

October 18, 2014 04:59:51 GMT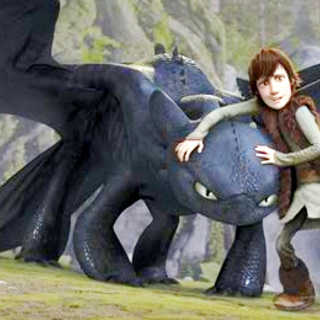 ©
"" side character(s) could get their own solo movies. Dean DeBlois, the director and writer of the first two films, gives update on the development of the third movie and reveals the possible spin-off projects in the process. However, he is not too keen to continue the story with a fourth film.

"I think I've talked [Jeffrey Katzenberg] down from that (laughs)," he told Collider. "There may be spin-offs to come, but my involvement and my dedication to completing a story that has a reason for being and a strong sense of integrity and three chapters I think is in place and intact. Everybody seems to be in agreement that we're moving in the right direction."

October 18, 2014 04:27:01 GMT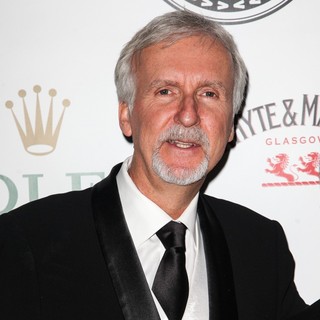 James Cameron did not get involved in the new installment of "Terminator", but he may revisit the franchise for a reboot. Speaking to Empire, the director who helmed the first two movies reveals his interest to "re-invent" the cyborg saga in the future.

"I haven't really thought that far ahead yet. I've got plenty of time to think about it. It might be fun to completely re-invent the franchise," the helmer states. "A lot has to do with what happens with it in the meantime, people may have Terminator fatigue."

October 18, 2014 03:56:18 GMT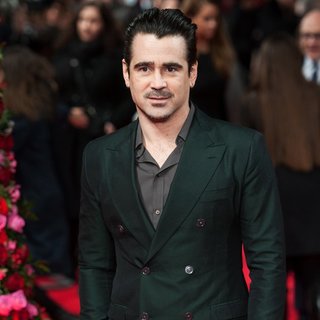 The list of contenders to play in Marvel's upcoming movie continues to grow. The latest addition to the casting mix is . The actor who is set to play one of the key characters in the second season of HBO's "" reportedly becomes one of the frontrunners to lead the film.

TheWrap learns Marvel is also paying attention to fans' demand, considering to hire who has been one of geeks' favorites since dropped out of negotiations. On top of that, the latest report suggests long-rumored candidate remains high on the studio's list.

October 18, 2014 03:08:27 GMT

There's a rumor floating around that is wanted to play the villain in "". A new report says that 20th Century Fox is courting the actor to play the role of Apocalypse a.k.a. En Sabah Nur.

There is no other details regarding the casting. TheWrap was the first to report it along with the hint that Hardy is also touted to be one of the supervillains in Warner Bros.' "". If Hardy agrees to take on the latter, it is most likely that he would be up for a multiyear contract. Hardy himself is no stranger to being the baddie for he was once Bane in Christopher Nolan's "".

October 18, 2014 02:44:09 GMT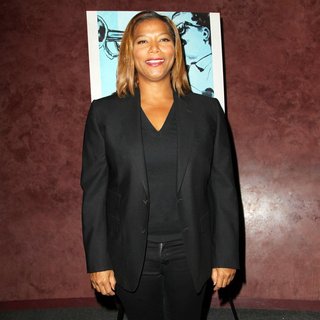 is handed the duty to lead the 18th Hollywood Film Awards. CBS announced on Friday, October 17 that the Oscar nominee would host the inaugural event which will be held at Hollywood Palladium on November 14 and broadcast live starting 8 P.M. ET.

"Queen Latifah is the real deal," said CBS' executive vice president of specials, music and live events, Jack Sussman in a statement. "She is a triple threat - she can act, she can sing, she can dance - she is beloved by audiences across multiple genres and she entertains millions of people every day."

October 18, 2014 01:58:52 GMT

's role in "" has been a mystery but all signs lead to her being Carrie Kelly a.k.a. female Robin. The film's extra let it spill that Malone would play the masked superhero who first appeared in Frank Miller's comic book "The Dark Knight Returns".

Local Michigan news station WILX-10 reporter Kirk Montgomery said he spoke with one of the extras at Michigan State University where the cast and crew were filming a fight scene between 's Batman and 's Lex Luthor. "I've also learned that the character of Robin is now female," he said.

October 18, 2014 00:40:58 GMT

has a new movie he doesn't want people to see. Just a day after the first trailer of "" was released, the actor joined director Paul Schreder in a campaign against the final version of film which had received a lot of edits from the producers.

Story behind the making of the movie went way back when Nicolas Winding Refn was the director and was attached in Cage's role. Due to creative differences, Ford exited the project while Refn stepped down from his post to become the executive producer. Schreder took over the directing role just as Cage signed up as the lead.

October 17, 2014 08:19:26 GMT

Universal books a release date for "". Directed by Jon M. Chu (""), the live-action feature film adaptation of the 1980s Hasbro toy line and cartoon is slated for October 23, 2015, facing off horror flick "".

It revolves around an orphaned teenage girl who becomes an online recording sensation and embarks on a music-driven scavenger hunt with her group. , , , Aurora Perrineau and Hayley Kiyoko are among the cast ensemble.