September 20, 2014 06:12:58 GMT

Disney has found lead actors for the upcoming "" remake. Per Variety, Oakes Fegley is tapped to take on the title role, while Oona Laurence is booked to portray a newly created character named Natalie, another of Pete's friends.

The film revolves around Pete and his best friend, a dragon named Elliot. The original movie was a musical, but this new take which is a live action/CGI hybrid is expected to be a straight narrative. David Lowery will direct from a script he wrote with Toby Halbrooks.

September 20, 2014 05:40:47 GMT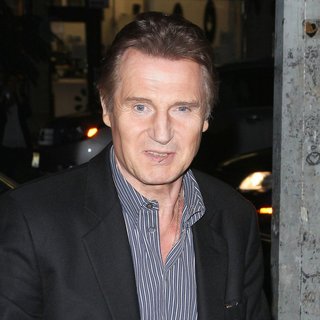 lands a lead role in "", a long-delayed movie from a spec script by "" helmer Josh Whedon. "I've just signed up to do a film called Suspension, hanging from a bridge in New York - the George Washington Bridge," the actor spilled to Empire.

No other details are available but the 62-year-old actor said he would not be doing all his own stunts. Noting that he gets "dizzy on a thick carpet," he explained, "It's not that I want to do a thing. Tom loves all that stuff. I can't do that."

September 20, 2014 05:15:37 GMT
Some interesting tidbits on Aquaman who is expected to appear in "" may have been unearthed. According to Schmoes Know, the King of the Seven Seas will have a "surfer" look "essentially with tribal tattoos and all that jazz."

Despite rumors that he will get a formal introduction in the "" sequel, his introduction was already set up in the first rebooted Superman film. He was allegedly the one who saved Clark Kent, sending whales when the latter fell into the ocean after saving men from oil rig explosion.

September 20, 2014 04:34:02 GMT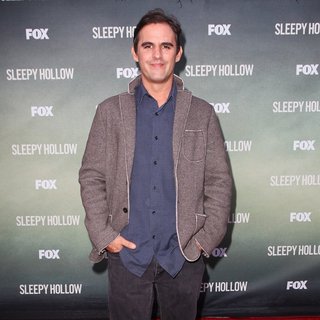 Roberto Orci is no longer involved in the making of "" reboot, a joint project between Lionsgate and Haim Saban due July 22, 2016. Deadline reports that the producer/screenwriter is forced to leave the project due to a scheduling conflict.

Ashley Miller and Zack Stentz ("") are tapped to write the script for the remake. Orci was originally set to serve as executive producer and help Miller and Stentz develop the story, but his commitment to "" stands in the way.

September 20, 2014 03:51:08 GMT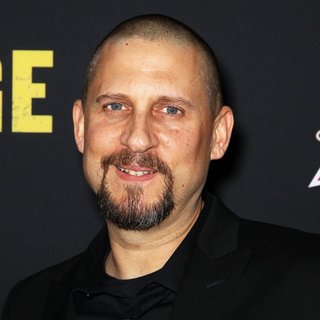 Warner Bros. is pushing "" forward. According a source from Variety, David Ayer ("") is courted to helm a "dark and edgy" adaptation of DC Comics' supervillain team from a script by Justin Marks. Dan Lin ("") serves as a producer.

The story revolves around a group of convicted villains in DC Comics Universe who were given a second chance for redemption. Employed by the government, they are sent on high-risk black ops missions which likely end up killing them all.

September 20, 2014 02:58:36 GMT

Mattel toy line "" is being made into a feature film. Chernin Entertainment teams up with the toy company to bring the story of the dolls, which are popular among young girls, to the big screen.

Taking place in the Fairytale World, "Ever After High" is based on the lives of the teenage children of fairytale characters such as Snow White, Rapunzel, Cinderella, Robin Hood, The Frog Prince, Three Little Pigs and the Big Bad Wolf. These kids are supposedly destined to follow in their parents' footsteps in order keep their stories alive throughout the generations.

September 20, 2014 02:11:04 GMT

is a struggling pianist in "". First trailer of the Sundance Film Festival drama is released, focusing on the father-daughter relationship between the legendary pianist and his daughter Amy-Jo Albany.

Told through the wise eyes of Amy, "Low Down" chronicles the torrid, true life of jazz pianist Joe Albany. Born into her beloved father's unorthodox segment of society, Amy's improvisational adolescence evolves in the shadow of Joe's struggle between his musical genius and a suffocating heroin addiction.

September 20, 2014 01:44:40 GMT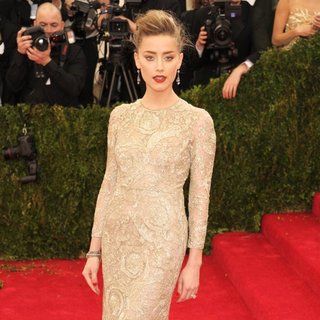 "" casting continues to roll with being the latest to join. The 28-year-old actress is hired as one of the female leads but her role is yet known.

It was recently revealed that and are also on board the "" sequel. While MacDowell's role is also unknown, Smith reportedly will play the owner of a strip club, a role that originally was to be played by a guy.

September 19, 2014 23:17:47 GMT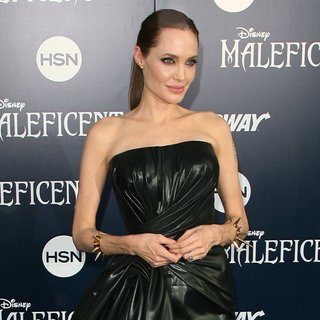 intends to remain active behind the lens. The actress has signed up to direct "", a biopic of Kenyan politician and paleoanthropoligst Richard Leakey who battled elephant poachers in the late '80s in attempt to protect the animal's population in Africa.

The pic will reunite Jolie with cinematographer Roger Deakins who assisted her in the upcoming "". Jolie is expected to start working on "Africa" after wrapping up the filming of "" in Malta. She is currently residing in the southern European island to direct, produce and star in the movie with husband .

September 19, 2014 13:40:46 GMT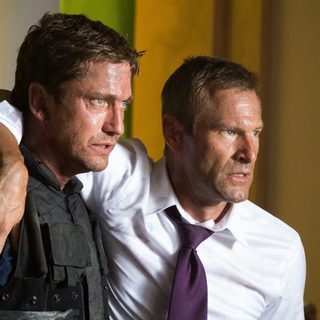 ©
"" lost its director. According to a scoop from The Hollywood Reporter, Fredrick Bond who directed in drama "" departed the sequel to 2013's "" due to creative differences. Despite the differences, the split is described as amicable.

A replacement is expected to be announced sometime soon as filming is scheduled to begin in October this year for a month with , , , and . who is currently shooting "" will join the crew when the production resumes in February.

September 19, 2014 09:11:13 GMT

"" reveals a teaser trailer, poster and release date. The video gives a sneak peek at the gripping performances of Oscar nominee and Golden Globe nominee as a couple entangled in the web of lies and deceits.

The film is set in New York City during the winter of 1981, which is statistically one of the most violent years in the city's history. It follows the lives of an immigrant and his family trying to expand their business and capitalize on opportunities as the rampant violence, decay and corruption of the day drag them in and threaten to destroy all they have built.

September 19, 2014 07:53:42 GMT

Two lovely actresses are linked to "". Variety reports has joined the cast of the "" sequel for an unknown role, while is in talks to play the owner of a strip club, a role which seems to be similar to the one played by in the first film.

Director Gregory Jacobs confirmed the "" actor would not return for the second movie. The film will be "very different," he said. "It's road trip movie and put it this way, it's different enough that once you see it you'll understand why we made a sequel. No one will be accusing us of making the same movie twice."

September 19, 2014 07:37:18 GMT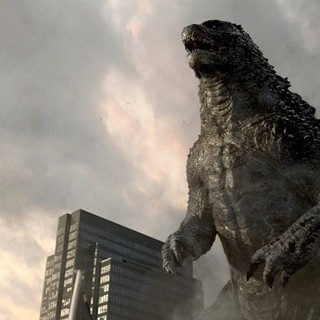 ©
The sequel of "" has found its writer. According to Deadline, the screenplay for "" will be written by Max Borenstein who also wrote the first installment of the popular giant monster flick.

Legendary Pictures and Warner Bros. decided to work on the sequel after "Godzilla" opened with $93.2 million in North American box office and $103 million internationally in May. Director Gareth Edwards who worked on the first pic will return behind the lens. The second installment is set to invade U.S. theaters on June 8, 2018.

September 19, 2014 06:50:34 GMT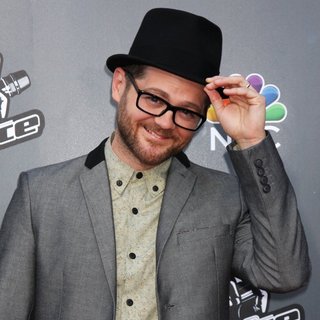 From a reality competition series, goes to Broadway. The winner of "" season 6 is set to portray the title role in the Broadway revival of "Pippin" for a limited engagement.

"It's something I'm really excited about," he said about the gig, which marks his Broadway debut. "I tend to be the kind of person who doesn't want to do just one thing. I get bored. So I'm really excited about having a new challenge and having something different to do."

September 19, 2014 06:03:31 GMT

The first official look at Millennium Falcon is revealed in a new "" video. The footage gives a clear look at the exterior of the Falcon with a surprising addition. A small model of Batmobile is spotted under the plane as the camera pans over the spaceship.

Zack Synder has parodied a "" and "Star Wars" crossover several times before. He once uploaded a picture of dressed up as Jedi and another photo of the Caped Crusader hanging out with R2-D2.