August 13, 2007 03:41:13 GMT
Summer appears to still belong to sequel title indeed as "" gloriously follows the trail of "" to go straight to the top in its debut on weekend domestic box office yet ironically replaces the spy movie as the No. 1 movie on the chart running August 10-12, 2007.

Scores big at $49.1 million, the buddy cop comedy triumphantly outdistances the $32.9 million the last week's champ has garnered this time, forcing it to go one spot down to the second position, right above "" which manages to add another $11.3 million in its third-place feedbag to raise a total gross of $152.4 million.

August 13, 2007 03:01:14 GMT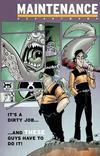 Warner Bros.' journey in making comic book adaptations continues. After recent acquisitions of "" and "", the studio now is reported to develop "Maintenance" based on Oni Press' graphic novel series of the same name.

In bringing out the project to life, Warner has appointed Joe Ballarini to work on the script with "Charlie's Angels" helmer McG to possibly direct. It is learned that McG's production company, Wonderland Sound & Vision, will also produce the flick.

August 10, 2007 10:54:13 GMT
What a week we are going through now. It was just yesterday (August 9) that rumors about "1-18-08" ending leak got surfaced and now, similar issue also hits another big title, none other than Warner Bros. Pictures "."

The good people at /film revealed that they have received a message from a Chicago scooper claiming that he/she had obtained what seemed to be prominent plot points for the movie, which is still carrying out its principal photography under the direction of Christopher Nolan.

August 10, 2007 10:19:25 GMT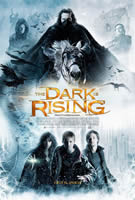 Providing another glimpses for all the fantasy fans to watch, Fox-Walden has delightfully released not only one but two international trailers for "" on the net by now.

Placed on , there are two available both in Windows Media Player format.

August 10, 2007 09:43:39 GMT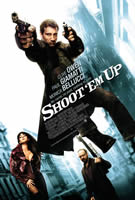 As the release date of "" is drawing near, promotion for the thriller action is also being geared up now that a new clip on the movie has been surfaced on the net, only a few days after the release of the R-rated trailer.

Just like that posted on , the clip is also available at section. Labeled "Stick to the Plan", it runs a little over one minute, showing 's character, Mr.Smith, getting chased by gunmen in an SUV.

August 10, 2007 09:06:01 GMT

Finally, the robot is going to be assembled properly from now on, many many thanks to New Regency Pictures.

That's right, the 20th Century Fox-based production company has struck a pact with the Mark Gordon Company to develop "" based on the popular 1980s Japanese animated TV series, comic books and toy line.

August 10, 2007 08:20:46 GMT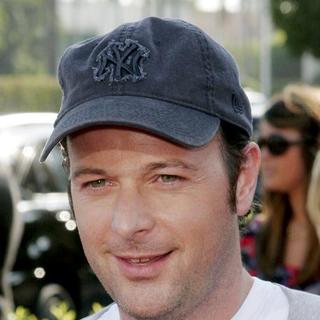 Confirmation has been made by Variety just now that Matthew Vaughn is indeed set to take the director's chair in "", Marvel Studios' big screen adaptation of Marvel Comics' superhero character.

Deal for Vaughn is said to close just as Paramount releases his latest directorial effort "" today, August 10, 2007. For the British filmmaker, the project will be his second effort at a superhero flick after previously got attached to direct "" which he left due to personal reasons.

August 10, 2007 07:43:35 GMT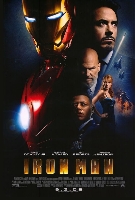 Those yearning for a better look on "" should really cheer up by now as a high resolution of the hero's picture has been brought up into the surface.

Image shown actually has appeared before on the recent issue of Empire magazine, but by being put on the net, fans surely have chance now to download it as a collection or desktop background for their personal computer.

August 10, 2007 06:59:47 GMT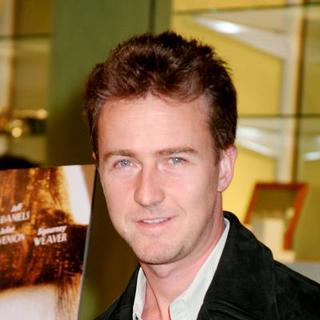 One of the highly-anticipated superhero movies to come, "" is now being shot under the direction of Louis Leterrier, and several pictures from the set have delightfully been taken to be put on the net for all fans to see.

Images taken were those of and on the Toronto set of the flick. Norton, as widely reported, is cast as Bruce Banner, whose alter ego is the titular character while Tyler is portraying his love interest Betty Ross, also the sole daughter of renowned military general Thaddeus "Thunderbolt" Ross, played in the flick by .

August 10, 2007 05:11:39 GMT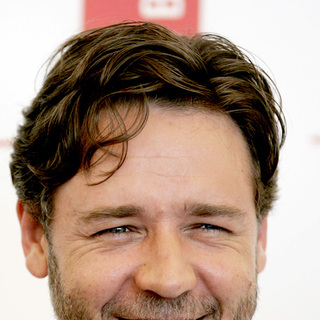 While speculations on being tipped to take cameo role of Captain Christopher Pike in "" are still rolling, another has already come up to the surface, and yes, it also has a big Hollywood name attached.

IGN has claimed to be told that Paramount Pictures is trying to get none other than Oscar winner on board as the villain for the highly-anticipated project. Though so, the site did admit that its source actually was in doubt that the studio and helmer J.J. Abrams could really signed the actor as he would be busy filming "" and "Nottingham" in the coming months.

August 10, 2007 02:38:27 GMT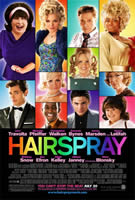 Entertaining and funny, it's hard to not fall for "" indeed and the charm apparently has also captured those in charge for this year's Hollywood Film Festival.

In celebrating the eleventh anniversary of the festival's Hollywood Awards, organizers of the event announced Wednesday, August 8 that cast of the musical flick will delightfully be bestowed Hollywood Ensemble Acting of the Year Award - Musical/Comedy. Kudos will be presented Monday evening, October 22 during the Hollywood Awards Gala Ceremony held at the Beverly Hilton Hotel, Beverly Hills, California.

August 09, 2007 09:50:38 GMT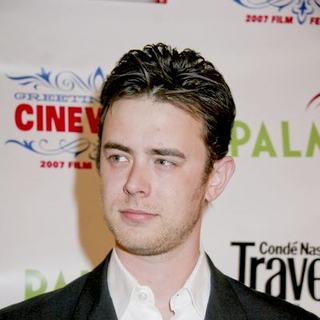 Making no waste of time in picking up more stars for the flick, filmmakers of "House Bunny" have successfully signed the likes of , , Kiely Williams of , frontman Tyson Ritter, Owen Benjamin, Rachel Specter, and Beverly D'Angelo to all gather together in the movie's cast.

Toplined by , pic follows her character as she gets kicked out of the Playboy Mansion and takes the role of the house mother to the lamest sorority on a college campus. Hanks will portray the male lead who becomes Faris' love interest while Mazur is billed as an evil playboy bunny who seduces a butler, played by Benjamin.

August 09, 2007 09:04:44 GMT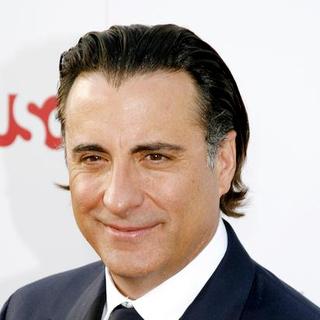 Here come more big names after for "", Columbia Pictures/MGM's sequel to their last year's "."

Variety reported that , , , and have all been added into the cast with and to reprise their roles of Gendarme Gilbert Ponton and Nicole, respectively.

August 09, 2007 08:35:16 GMT
Warning
: getimagesize(/home/aceshow/public_htmlhttp://aceshowbiz.com/images/poster/small/004347.jpg) [
function.getimagesize
]: failed to open stream: No such file or directory in
/home/aceshow/public_html/php/ndetail.php
on line
423
If the info is proven true, there's no doubt that "1-18-08" will lose its greatest secret of all.

Report coming from New York Magazine startlingly reveals that it has discovered what looks like to be an ending for the top-secret monster movie during a visit to the film's set in Manhattan this week.

August 09, 2007 07:51:03 GMT
Warning
: getimagesize(/home/aceshow/public_htmlhttp://aceshowbiz.com/images/poster/small/001771.jpg) [
function.getimagesize
]: failed to open stream: No such file or directory in
/home/aceshow/public_html/php/ndetail.php
on line
423
Looks like chance to witness glimpses of new action from the Caped Crusader can possibly be encountered by the end of this year.

FilmRot has obtained info from its reliable sources claiming that the first feature trailer for "" will come up with the release of Warner Bros. Pictures' thriller "" in theaters. The first of the three, the trailer is said to even be able to hit earlier online, which can only mean that fans will presumably have a look on it around late November or early December.