August 14, 2007 03:13:47 GMT

Handfuls of information about things behind the making of "Indiana Jones and the City of the Gods" are now available for fans to learn as a new behind-the-scenes video has been placed online at the for the movie.

While featuring a number of shots from the previous installments, the video basically is about getting the "Indiana Jones" family back together for the fourth one in the adventure franchise. Discussing this matter are director Steven Spielberg, producer Frank Marshall, star , plus executive producers Kathleen Kennedy and George Lucas.

August 14, 2007 02:38:10 GMT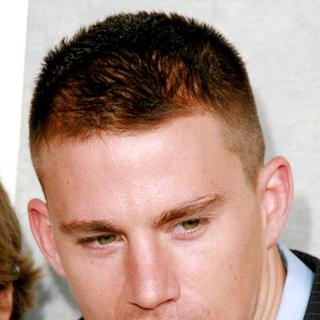 Already got signed to do some action in both "Parkour" and a fighting movie directed by Dito Montiel, appears to have one more to go in his schedule.

The Hollywood Reporter has learned that the charming actor is attached to highlight an untitled buddy action movie which will pair him with "" star , who recently wrapped "" for Screen Gems.

August 13, 2007 09:22:45 GMT

Apart from the already-known working title of "Indiana Jones and the City of the Gods", Lucasfilm, Ltd. turns out to have five other names in mind for the project apparently.

/Film has brought in interesting report claiming the studio has altogether proposed for six possible titles for the latest installment of the adventure series to Motion Pictures Association of America Title Registration Report (MPAA). Listed in the list are:

August 13, 2007 08:52:18 GMT
Appeared at Wizard World Chicago as expected before, the cast and crew of "" really brought huge delight to those in attendance as they not only took questions thrown at them but also, most importantly, screened a special "sizzle reel" cut from the project, of which production was said by helmer Christopher Nolan to be exactly 50 percent done.

Only being shown for the fans to see it once, the footage featured number of shots of primary villain in the flick, The Joker, in majority, while also introducing District Attorney Harvey Dent as well as the new Rachel Dawes to the viewers.

August 13, 2007 08:04:27 GMT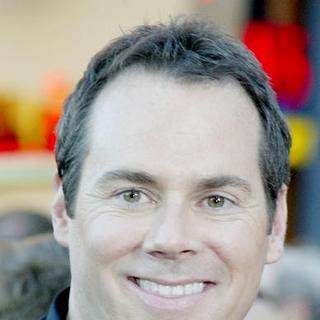 After handling creepy creatures as seen in the first two "Mummy" installments and "", Stephen Sommers may possibly take care of those military figures from Hasbro.

According to IESB.net, words have it that the Indianapolis-born filmmaker has been offered the director's chair for none other than "", a live-action film version of Hasbro's popular action figures that Lorenzo di Bonaventura is producing for Paramount Pictures.

August 13, 2007 07:13:39 GMT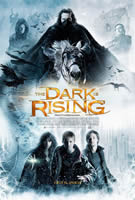 Challenging the good eye of fans in getting new features on the of "", Fox-Walden has come up with an unusual, but exciting cross-media campaign for the upcoming movie.

The studio has placed hidden signs in all of the marketing materials like the trailer, posters, lenticulars, and banners for the film that will unlock exclusive content at the site when being entered in the correct sequence.

August 13, 2007 06:46:12 GMT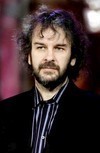 Well, this no doubt should be a tidbit that "The Lord of the Rings" fans would be very pleased to read of.

New Line Cinema, the studio currently holding rights to the fantasy franchise, recently showed its indication to repair its deteriorating relationship with Peter Jackson, which was due to ongoing dispute over share of profits from the first "Rings" film "The Lord of the Rings: The Fellowship of the Ring" (2001).

August 13, 2007 04:44:23 GMT
While a number of upcoming film projects are being filmed in Chicago, MyFox Chicago has delightfully posted some great footage of an action sequence taken for "" which was being shot in a Berwyn, Illinois parking lot.

There are four clips altogether :

August 13, 2007 03:44:56 GMT

Looking for the right one to play on screen, producers of an upcoming biopic on the deceased rapper announced Thursday, August 9 that an open casting call is held for hopefuls out there to fill in the role.

Been in the works for nearly seven years, "Notorious", so the project is called, will look for its lead star by auditioning actors and non-actors alike who resemble the artist. Those wanting to take part are required to submit audition videos beginning 3 AM EDT Sunday, August 12 to either or where any information about the flick can also be read.

August 13, 2007 03:41:13 GMT
Summer appears to still belong to sequel title indeed as "" gloriously follows the trail of "" to go straight to the top in its debut on weekend domestic box office yet ironically replaces the spy movie as the No. 1 movie on the chart running August 10-12, 2007.

Scores big at $49.1 million, the buddy cop comedy triumphantly outdistances the $32.9 million the last week's champ has garnered this time, forcing it to go one spot down to the second position, right above "" which manages to add another $11.3 million in its third-place feedbag to raise a total gross of $152.4 million.

August 13, 2007 03:01:14 GMT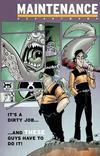 Warner Bros.' journey in making comic book adaptations continues. After recent acquisitions of "" and "", the studio now is reported to develop "Maintenance" based on Oni Press' graphic novel series of the same name.

In bringing out the project to life, Warner has appointed Joe Ballarini to work on the script with "Charlie's Angels" helmer McG to possibly direct. It is learned that McG's production company, Wonderland Sound & Vision, will also produce the flick.

August 10, 2007 10:54:13 GMT
What a week we are going through now. It was just yesterday (August 9) that rumors about "1-18-08" ending leak got surfaced and now, similar issue also hits another big title, none other than Warner Bros. Pictures "."

The good people at /film revealed that they have received a message from a Chicago scooper claiming that he/she had obtained what seemed to be prominent plot points for the movie, which is still carrying out its principal photography under the direction of Christopher Nolan.

August 10, 2007 10:19:25 GMT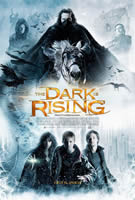 Providing another glimpses for all the fantasy fans to watch, Fox-Walden has delightfully released not only one but two international trailers for "" on the net by now.

Placed on , there are two available both in Windows Media Player format.

August 10, 2007 09:43:39 GMT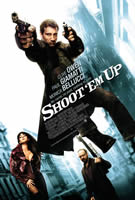 As the release date of "" is drawing near, promotion for the thriller action is also being geared up now that a new clip on the movie has been surfaced on the net, only a few days after the release of the R-rated trailer.

Just like that posted on , the clip is also available at section. Labeled "Stick to the Plan", it runs a little over one minute, showing 's character, Mr.Smith, getting chased by gunmen in an SUV.

August 10, 2007 09:06:01 GMT

Finally, the robot is going to be assembled properly from now on, many many thanks to New Regency Pictures.

That's right, the 20th Century Fox-based production company has struck a pact with the Mark Gordon Company to develop "" based on the popular 1980s Japanese animated TV series, comic books and toy line.