June 18, 2007 05:21:20 GMT
Well, this no doubt will be real great news for the game lovers out there.

Legendary Pictures has put on its official website a list of titles in development which surprisingly includes "Diablo", a project that is likely to be a big screen adaptation of Blizzard Entertainment's popular videogame of the same name.

June 18, 2007 04:32:04 GMT
With the continuous flow of movie sequels hitting the theaters, sure it is rather unsurprising to see one taking over after another for the top place on the box office battle, and coming out as the latest in the band is "", the 20th Century Fox's follow-up to its 2005 "."

Debuting at $58.1 million in ticket sales, the superhero flick triumphantly soars to secure the No. 1 title in the competition as the number proves far bigger than the $19.7 million booty that last week's champ "" has garnered, thereby forcing it to go one notch to the second position this time.

June 16, 2007 07:52:27 GMT
Being picked out of the numerous upcoming British features, Working Titles' drama "" has been chosen to be the opening movie for the 64th annual Venice Film Festival as the event takes its flight on August 29 this year, the organizers announced Friday, June 15.

The selection thereby fits the festival's artistic director Marco Mueller's recent statement assuring English-language productions will be featured heavily at this year's event, which will run up to September 8. It is also proves Mueller's vow to focus on innovative films from up-and-coming filmmakers as director Joe Wright has only one previous feature under his belt that is 2005's "."

June 16, 2007 07:08:04 GMT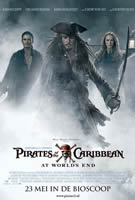 Considered to present negative views of the Chinese, scenes featuring as pirate lord Captain Sao Feng in "" have been cut by the censor board in China, the main state news agency Xinhua revealed Friday, June 15.

Half of the Chow scenes got reported to have been sliced for what the agency calls "vilifying and defacing the Chinese." Among those slashed were said to be the actor's recitation of a poem in Cantonese and a shot in which he says "Welcome to Singapore", thereby making his appearance in the movie only about ten minutes from a total twenty minutes shown.

June 16, 2007 06:50:40 GMT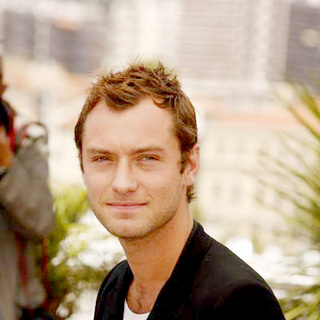 Both are among the acclaimed actors of their generations and now are going to share scenes together in a seemingly promising film feature.

The Hollywood Reporter has come up with news reporting that and have both been cast to be the leadstars in futuristic adventure thriller "Repossession Mambo" that Universal Pictures is set to gear up into production.

June 16, 2007 06:12:01 GMT
Giving ample chances for moviegoers to treasure the old times, Twisted Pictures, Evolution Entertainment's horror division known for its "Saw" series, is poised to remake a handful of classic features from the RKO library following the joint venture it successfully struck with RKO Pictures.

As an early step, both studios will bring up together three film projects to the surface, namely "", "", and "", all being the updates of movies released in the 1940s. A fourth title has yet to be selected from the RKO vault.

June 16, 2007 04:57:07 GMT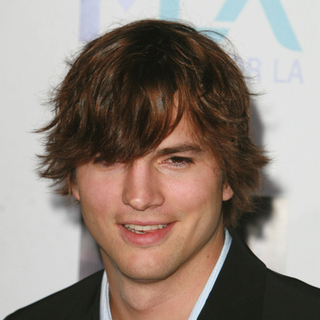 Pushes himself back to producer's chair for big screen feature after last filling in the seat in "", is joining forces with Jason Goldberg to produce a multi-generational comedic flick titled "" for Columbia Pictures.

No word yet on the helmer and production schedule, but it is learned that the project will be a potential starring vehicle for Kutcher and be developed based on script penned by Ian Deitchman and Kristin Robinson. The duo recently sold their pitch of "" to Warner Bros. Pictures and now is in the process to complete a rewrite of "Miss Captivity" at Universal Pictures.

June 16, 2007 04:22:20 GMT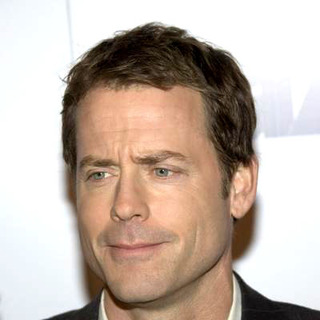 Ready to soar as a great pair onscreen, and have both signed on to topline "", a collaborative big screen project of Universal Pictures and Spyglass Entertainment based on a New Yorker article by John Seabrook.

In the drama, Kinnear will play an inventor of the intermittent windshield wiper named Robert Kearns who spent most of his life battling the Detroit automakers he charged with stealing his invention. Meanwhile Graham is set to portray his wife, Phyllis Kearns, who witnesses her marriage and family life falling apart because of her husband's obsession with the legal retribution.

June 16, 2007 03:54:09 GMT
Marking his first effort in animated production, Robert Mark Kamen has taken the task of penning the screenplay for Imagi Studios' "", the company's Co-CEO & Chief Creative Officer Francis Kao and Co-CEO Douglas E. Glen jointly announced yesterday, June 15.

With the inclusion, Kamen thereby will work closely on the project with producer Lynne Southerland and director Kevin Munroe, fresh from his helming stint in "." A graduate of University of Pennsylvania, the man has authored over fifteen produced feature films since 1979, the most recent one being Luc Besson-produced crime comedy "."

June 16, 2007 03:11:26 GMT
Still on the track of creating kids-oriented film features, Walt Disney Pictures is about to develop a new one based on a spec script by Brian Nathanson that it has safely acquired under its banner.

Entitled "", the project focuses on an imaginative young girl who, stifled by her banal suburban life and restrictive parents, runs away to a fantastical world that proves to be darker than she had hoped for. It is described as in the vein of "" and a modern-set "The Wizard of Oz."

June 16, 2007 02:39:11 GMT

Building path in feature screenwriting, former child actor Brad Kane has come onboard to pen the script of "", a mystery horror thriller Red Wagon is developing for Columbia Pictures.

Adapted from the Elizabeth Kostova novel about modern-day vampires, the picture follows a young woman as she searches for her father, who is on the hunt for the grave of Vlad the Impaler, the feudal lord who inspired Bram Stoker's "Dracula." Rights to the book were purchased by Columbia shortly before it hit bookstores two years ago with Red Wagon's Douglas Wick and Lucy Fisher searching for the right writer since before finally picking up Kane.

June 15, 2007 09:31:11 GMT

Becoming the latest addition in the list, "" star has given his commitment to join the cast of Screen Gems' thriller "", which and have already boarded.

Pic revolves around an interracial couple who comes into their nightmare upon moving into a home next to a racist LAPD officer, played by Jackson. What kind of characters Wilson and Washington set to play, however, are still unclear yet.

June 15, 2007 09:07:06 GMT
Sparking a new big screen project in a similar vein to its "House Party" films, New Line Cinema will develop an urban comedy flick titled "" at its pit, Variety has learned.

Toplined by "" star Elijah Kelley, the movie focuses on a group of teens who set out to throw the biggest high school party ever only to get their resourcefulness tested when the party's location falls apart at the last minute.

June 15, 2007 08:30:36 GMT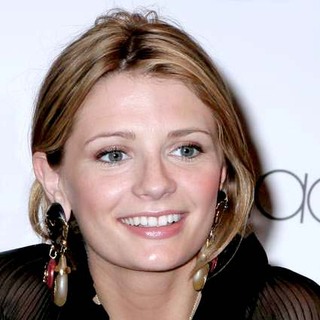 Appears to have smooth transition to film industry after her departure from "The O.C.", has submitted into her growing resume another big screen stint she is about to carry out.

The beauty is reported to have landed deals to take part in dark comedy "The Sophomore", which was previously titled "Assassination of a High School President", for Yari Film Group. Here she will portray the most popular girl in her Catholic high school who persuades a sophomore reporter to investigate the theft of SAT exams that unexpectedly leads them into a sinister conspiracy.

June 15, 2007 07:49:31 GMT
Working on its three-year, first-look deal with former Disney exec Nina Jacobson, DreamWorks Pictures is on the move to develop a sci-fi thriller feature entitled "" for Jacobson to produce via her studio-based Color Force shingle.

Written by Ben Ripley, pic concerns on a human who is chosen to command an army's first-ever platoon of robotic soldiers. Jacobson is said to get interested in the idea of the flick due to the scope of its story.