October 30, 2006 08:52:41 GMT
Boldly decided to present sensitive issue, Focus Features will develop a big screen feature about family honor killings among Muslims in Britain and other European countries titled "" under its wings following its successful attempt to obtain the project's rights.

Based on an article by Denise Dowling in Marie Claire, the movie has already tapped British filmmaker Amma Asante to both write and direct with Kahli Small overseeing for Focus. No details yet on film's cast and production date.

October 30, 2006 08:05:03 GMT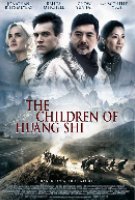 Constructing a great line-up of cast, , , , and are set to share scenes together in a period drama titled "", Production Weekly has reported.

Based on true events, the movie, set in war-ravaged China during the late 1930s, focuses on a young British journalist named Gregg Hogg who leads a group of orphaned children on a 1000-mile journey in his effort to save them.

October 30, 2006 07:24:20 GMT
Facing each other onscreen for the first time, "" star and rapper have both signed on to join Vincent Laresca in "", an indie feature set to be written and directed by Antonio Macia.

Scheduled to begin filming by late November in Connecticut, the project follows a cop who has to face emotional consequences for the rest of his life after repeatedly harassing an ex-con until his tragic death. Laresca will portray the former character while Phifer the latter one.

October 30, 2006 04:21:11 GMT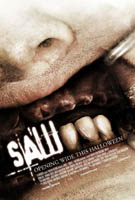 Seems that moviegoers really know how to welcome Halloween properly in their own way at the weekend as it turns out that "" is the one that has gained the highest score in the weekend box-office competition of October 27-29, 2006.

Snatching a large sum of $33.6 million, the third installment of the horror franchise gloriously runs far ahead all its competitors, particularly runner-up "" and second runner-up "" which collected $9.8 million and $9.5 million respectively.

October 28, 2006 04:47:36 GMT
"" was a hit in the 1970s and '80s. And now, Rogue Pictures is bringing again the project to public worldwide.

The studio is developing a remake of the series of gory videotapes and has recruited J.T. Petty to direct.

October 28, 2006 04:27:00 GMT
The production team remained tight-lipped on the forthcoming "". Yet, its cast gives an update on the project.

The actor said that shooting on the drama adventure flick is scheduled to begin January next year. Unfortunately, details about where on earth the shooting will take place have been kept under wrap.

October 28, 2006 03:14:24 GMT
The rumors on the street happen to be true. "" star is picking up "" as his next film project.

Greater than that, the soon-to-be-released movie has reportedly triggered an intense bidding war among heavy contenders in Hollywood, like Universal Pictures, DreamWorks, Sony, 20th Century Fox and Warner Bros. Pictures just to name a few.

October 28, 2006 02:59:12 GMT
From FBI agent to the cleaner, that's the job of . The veteran actor, who has just wrapped up his latest film "", has for now on being tapped to play the lead in the upcoming thriller "The Cleaner".

The flick, written by Matthew Aldrich, follows Jackson's character Tom, an extremely hygienic man who uses this urge in his professional life as a crime scene cleaner. When he somehow becomes involved in a job he later finds out was a covered up murder, he gets tied in to a web of deception, that unearth his own family's long buried pain and secrets.

October 28, 2006 02:45:59 GMT
Though reports suggest otherwise, it is already confirmed that isn't sign on to star in the highly anticipated "".

Not without reason, but the Mexican actor, who previously was offered the chance to play the nemesis in the action, drama, thriller flick, was unable to take the role as he is still busy working on his directorial debut "."

October 27, 2006 09:47:40 GMT
New Line emerges with good news that it has given the green light to the comedy flick "." That's not all, the studio also gives details on the project, confirming and will both star in.

"Semi-Pro," set in the world of 1970s pro basketball, will be directed by New Line executive VP Kent Alterman. With Scot Armstrong writing the screenplay, shooting is expected to begin early next year.

October 27, 2006 09:35:18 GMT
"," the new Hampton Sides book, is in the hand of DreamWorks Pictures as the studio has acquired the rights to turn the project into big screen feature.

The book is said to tell an epic-sized story of the 19th century campaign to settle the West and the slaughter of the American Indian tribes that got in the way.

October 27, 2006 09:22:38 GMT
It is already confirmed earlier that will star in the highly anticipated "." The actor reportedly is slated to portray the role of a French police officer who harasses and 's characters in several scenes while the stars battle a wing of a Chinese organized-crime family.

Brett Ratner told Daily Variety that he persuaded Polanski to appear after a chance encounter while in pre-production in Paris. "Roman is my favorite director and my favorite actor, so I asked Jeff Nathanson to write him into the movie," said the director.

October 27, 2006 09:08:09 GMT
As for and , "" is a good luck charm instead of a bad luck as what common people may think of. Approvingly the two actors have joined and to star in the forthcoming drama mystery thriller.

Chase Palmer wrote the script and is about to make his directorial debut. With Union Square Entertainment's Jason Berk and Matt Lane in hand producing with Gail Mutrux, shooting will begin by February next year.

October 27, 2006 07:27:31 GMT
Columbia Pictures is having one more film project on the way. The studio is having "The Baster" on work, with Peter Farrelly and Bobby Farrelly tapped to direct.

Allan Loeb adapted a short story by Jeffrey Eugenides. Meanwhile, Ron Yerxa and Albert Berger will produce along with Bradley Thomas through the Farrellys' Conundrum Entertainment. The Farrellys will also executive produce, with Jon Fogel co-producing.

October 27, 2006 07:16:25 GMT
Dan Mazer, the co-writer and executive producer of "," has been booked to pen the upcoming comedy "New Years Steve" for 20th Century Fox and Ashok Amritraj's Hyde Park Entertainment.

Mazer will work from a spec written by Josh Herman and Adam Schwartz. Amritraj and Hyde Park senior VP of production Patrick Aiello are both in hand producing.