July 14, 2007 03:20:11 GMT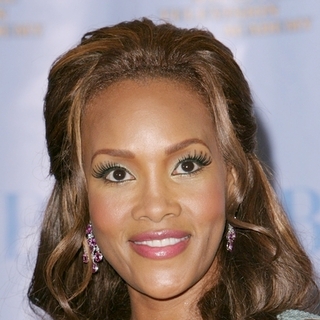 Looks like there is more to come from for years ahead. Recently seen in Harvey Glazer's drama comedy "", the "Independence Day" star has landed her next acting role in York Shackleton-scripted "Street", a production of Insomnia Media Group based on the true story of a 16-year-old runaway.

Paired with Rachel Miner, Fox will play a woman who helps and mentors Lexi, a girl with a troubled mother, a convict father, and a caring sister, portrayed by Miner. Onboard to produce are Jeff Bowler, Bret Saxon, and Ari Palitz with Luke Goss executive producing and Shackleton's Auteur Entertainment co-producing.

July 13, 2007 09:42:11 GMT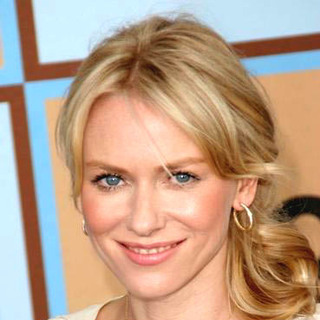 Submitting an A-list talent into the project's cast lineup, Columbia Pictures has got onboard to take on the female lead in "" opposite , The Hollywood Reporter has informed.

Pic's story concerns an obsessive Interpol agent, played by Owen, who investigates corruption at one of the world's most high-profile and powerful banking institutions. Watts is learned to portray a Manhattan assistant district attorney who partners with the agent to take down the bank.

July 13, 2007 09:19:49 GMT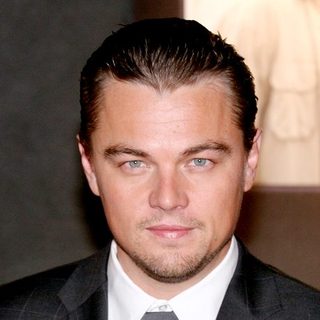 Early buzz on the casting lineup for "" appears to have taken flight by now as UK's The Guardian has come up with an interesting notion saying is involved in talks to portray the lead role in the project, none other than Playboy magazine founder Hugh Hefner.

"Leo thinks it would make a great movie and Hugh would love Leo to do it -- on the condition that Hugh is alive to see it," an unnamed source informed the paper.

July 13, 2007 08:39:23 GMT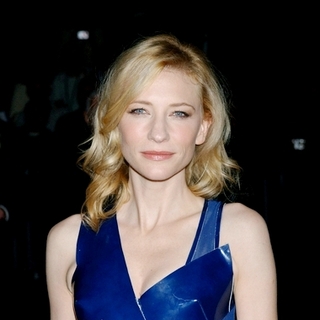 Slated to have its North American premiere as a Gala Presentation at the 32nd Toronto International Film Festival held this September, period drama "" will next encounter its world premiere at the upcoming Rome Film Festival as the opening movie for the event, organizers announced Thursday, July 12.

Marking the occasion, slated to take place in Sala Santa Cecilia on October 18, 2007, will be the movie's star , who will become the second Australian actress to open the festival after last year. Director Shekar Kapur is said to be also present to walk down the Auditoriumís Red Carpet alongside Blanchett there.

July 13, 2007 08:08:18 GMT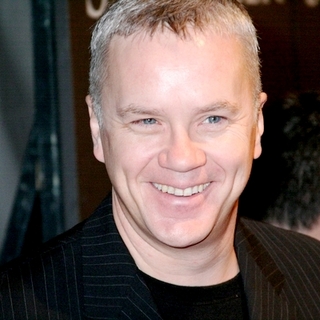 Cast lineup of "" is getting merrier now as four more talents have been smoothly added into the list.

Variety has reported that , , and newcomer Harry Treadaway have all agreed to take part in the fantasy adventure, joining the already-announced , , and .

July 13, 2007 07:35:02 GMT

Working on another possible fantasy franchise in preparation for the conclusion of its "Harry Potter" film series, Warner Bros. Pictures has unveiled its plan to develop "", an adaptation of Angie Sage's first book in her "Septimus Heap" series.

The company is learned to have obtained all rights to the seven-book series from HarperCollins Publishers and will set the movie version of the first chapter with Sage herself and Karen Rosenfelt to executive produce and produce, respectively.

July 13, 2007 06:33:35 GMT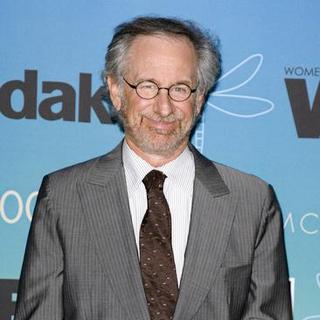 Prominent filmmaker Steven Spielberg may really get busier for the couple of years from now. Already has "" and "" in his future helming credits, the celebrated director reportedly is hoping to go behind the camera again for "."

Project turns out to be the first of the three-films deals screenwriter Aaron Sorkin has struck with DreamWorks Pictures, which is currently enjoying the massive success of "" that Spielberg executive produced. Story will center on the trials of protestors at the 1968 Democratic convention in Chicago, where clashes between demonstrators and police made it one of the defining events of the 60s.

July 13, 2007 04:47:10 GMT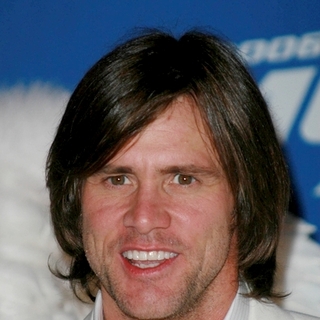 Bringing up a really interesting tidbit, "Harry Potter" producer David Heyman has spilled the beans to MTV News saying is attached to star in a high-concept comedy that he is currently developing.

"I've got this film with Jim Carrey called ',' which I hope will get into production in the fall," so the man stated.

July 13, 2007 04:22:35 GMT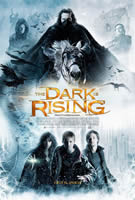 Fantasy fans now can have something fresh to look at as 20th Century Fox has delightfully activated a new for its "" where a trailer for the flick is also submitted in.

Apart from the clip, the site also provides the story of the movie while allowing the visitors to register for updates by submitting their birth-dates. As for the trailer itself, it gives the viewers glimpses of the lead character Will Stanton's adolescent innocence and the moment he discovers his powers as an Old One.

July 13, 2007 03:50:04 GMT

Giving the first look to its "", Warner Bros. Pictures has smoothly submitted the first full teaser trailer for the prehistoric epic adventure on the net.

Available at , the clip does not tell much about the flick's plot but provides quick-cut action shots instead with a bunch of flashes of tribesman waving spears around, running mastodons, and attacking saber-toothed tigers.

July 13, 2007 03:09:31 GMT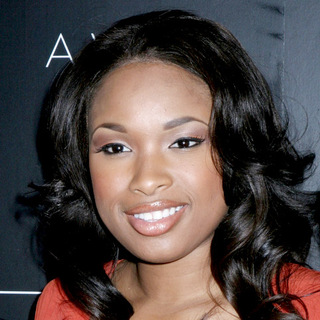 Able to display her singing knack in "", may go rapping in her future starring vehicle as well.

The Oscar winner reportedly has caught the attention of rapper who is keen to have the actress played her in a Hollywood feature about her life, being thought by the "Work It" singer to be the perfect one to take on the life account of hers on the big screen.

July 12, 2007 10:03:00 GMT
Speculations keeps rotating high on the possible casting lineup of "." After Oscar winner was said to be on the run to play Mr. Spock, now words have it that someone else has been offered the part instead.

According to CHUD, filmmakers of the flick are currently in negotiations with to have him donned the suit of the Vulcan science officer, known for his distinguished ability of mind meld. The "Heroes" villain, who has been mentioned as a fan favorite for the role in many forums, first popped up on the "Trek" radar last year, expressing his interest in portraying the character.

July 12, 2007 10:00:57 GMT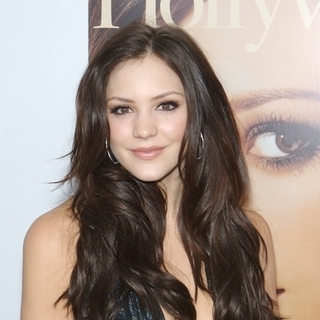 Lining up to accompany in the actress-starred untitled comedy, "American Idol" runner-up , , , , and Dana Goodman have all agreed to get their names put in the project's cast list, The Hollywood Reporter has revealed.

A joint production of Columbia Pictures and Happy Madison Productions, pic focuses on Farris' character, a Playboy bunny kicked out of the Playboy Mansion, who becomes the house mother to the lamest sorority on campus. The quintet's inclusion is learned to fill in the major roles of the sorority sisters, thereby solidifying the flick as the first female-driven comedy to come out of the production company.

July 12, 2007 09:45:35 GMT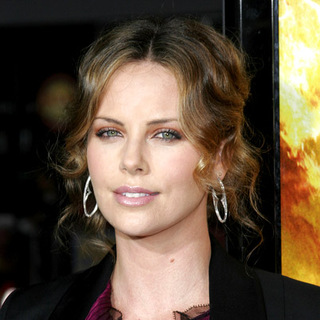 Seemingly puts more favor on drama genre lately, has scored deals to topline another film feature of the kind entitled "" that 2929 Productions is currently financing.

The Oscar-winning actress reportedly will portray a woman named Sylvia who attempts to find common ground with her parents after a turbulent childhood. Filming is scheduled to begin November this year using budget below $20 million under the direction of "" scribe Guillermo Arriaga, who encounters his feature directorial debut here.

July 12, 2007 08:53:50 GMT

Obtaining a prestigious venue to introduce "", filmmakers of the flick have successfully got their cinematic work a slot at the 64th annual Venice Film Festival set to spin this year from August 29 to September 8.

As the thriller mystery will have its world premiere there, stars and are expected to attend the screening as well as helmer . The remake of Joseph Mankiewicz's 1972 effort, pic finds Caine portraying a writer who lures his wife's lover, played by Law, into a twisted game.