March 16, 2007 04:51:47 GMT
To have seated in racing car instead of dancing merrily around seems quite possible, at least for Just Jared.

According to the site, the "High School Musical" star is currently in talks to portray the title character in "", the live-action adaptation of the Japanese cartoon series created by anime pioneer Tatsuo Yoshida. The young actor was even granted permission by Disney to take one-day leave from "High School Musical 2" set so that he could attend the project's callback audition.

March 16, 2007 04:19:08 GMT
Danny Ocean and his team will make an earlier appearance on Mediterranean.

Variety has claimed that prior to its stateside release on June 8, "" will encounter its international premiere at the 60th annual Cannes Film Festival, scheduled to run from May 16 to May 27, 2007.

March 16, 2007 03:43:04 GMT
The carnivorous freshwater fish is swimming to the big screen again, only this time it will come up to the surface through the hands of Alexandre Aja, backing up by producers Mark Canton, Marc Toberoff, and Gregory Levasseur.

Yes, the French filmmaker has assumed duties to direct stylized horror-comedy "Piranha", a remake of Joe Dante's 1978 effort of the same title, which was known as a dark parody of Steven Spielberg's "Jaws." This, however, is not the first time the flick receives a remake treatment since Scott P. Levy had made one in 1995, if TV-movie production is counted.

March 16, 2007 02:08:08 GMT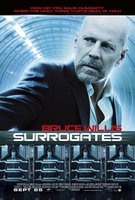 Already had at least five big screen features to be developed apparently does not stop Jonathan Mostow to add one more project into his hectic schedule. Variety has reported that the Connecticut-born filmmaker has been appointed by Disney to direct its new sci-fi thriller of "The Surrogates."

Based on the graphic novel written by Robert Venditti and illustrated by Brett Weldele for Top Shelf Comix, the flick presents a futuristic world where humans live in isolation and interact vicariously through surrogate robots. Mostow will set up the project while he continues to pen "", an adaptation of the Marvel Comics character for Universal.

March 16, 2007 02:03:40 GMT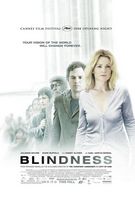 Aiming to have first-class talents to topline the project, filmmakers of "" reportedly are holding negotiations with both and to entrust the task to the pair.

An adaptation of Portuguese Nobel Prize winner Jose Saramago's 1995 novel of the same title, the picture focuses on an epidemic of blindness that spreads across an unnamed contemporary city, pushing the residents to the brink of breakdown. Brazilian filmmaker Fernando Meirelles has been tapped to direct for Focus Features International.

March 16, 2007 02:01:02 GMT
Planting his nails deeper into show business, has come up with five big screen projects that he is about to produce and star in. All of them will be set up at Crescendo Productions, the company in which he partners with longtime managers Kay Liberman and Lenore Zerman.

Among the five, there will be a biopic of famed musician which Cheadle is eyeing as his feature directorial debut. Liberman and Zerman both claimed they have secured music and life rights to the jazz legend with writing duo Stephen J. Rivele and Chris Wilkinson working on the script.

March 16, 2007 01:58:00 GMT
Putting one more potential big screen project at its pit, Warner Independent Pictures is on the move to develop "Night of the Living Dorks", a remake of the 2004 German comedy of the same title.

Described as "Revenge of the Nerds" meets "Shaun of the Dead", pic centers on three not-so-cool school friends who decide to perform an old voodoo ritual which surprisingly turns all of them into zombies after they die in a car crash. Instead of trying to find way to leave the world peacefully, the threesome curiously attempt to take advantage of their new lifestyle.

March 16, 2007 01:56:33 GMT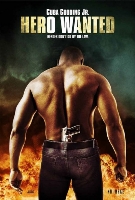 Set to work as solid onscreen team, and have both given agreement to star together in indie movie "", The Hollywood Reporter has learned.

Marking the feature directorial debut of Brian Smrz, the project concerns a garbage collector who stages a bank robbery so he can be the hero and stop it in order to impress a female employee there. Production is scheduled to begin next month in Bulgaria under Millennium Films banner.

March 16, 2007 01:53:31 GMT
Previously almost cast as the titular character in "" replacing fellow actor , may have chance to be another superhero of his own if the report is proven true.

New York Daily News has opened up hot tidbit that the Oscar nominee could be the chosen actor to play Captain Marvel in "", New Line Cinema's adaptation of DC Comics character created by C.C. Beck and Bill Parker.

March 15, 2007 10:02:34 GMT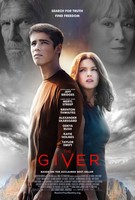 Going futuristic, Warner Bros. Pictures is in progress to develop a sci-fi fantasy entitled "" with Red Wagon partners Douglas Wick and Lucy Fisher producing, Variety has revealed.

An adaptation of Lois Lowry's novel of the same name, the picture follows a 12-year-old boy living in a futuristic, emotionally suppressed utopian society as he is selected to bear his community's emotional history which strikes him that living a pain-free life comes at a high cost.

March 15, 2007 09:36:17 GMT
Stepping a little bit further into film industry, is reportedly set to make a cameo appearance in Warner Independent Pictures' action drama feature "" which tells about the World War I football game between the English and German armies.

Based on true events, the flick has already had "" director Vadim Perelman onboard to helm from script penned by Stuart Beattie with Jennifer Klein producing. Here Beckham will be featured as a soldier competing in a football game between the English and German armies.

March 15, 2007 08:58:58 GMT
A taut drama is taking shape at New Line Cinema. Variety has reported that the studio is setting up a new big screen project entitled "" at its pit and has tapped newcomer Henry Jones to pen the screenplay.

Based on the true story of the Incan treasure of Atahualpa, which has never been found but is believed to be cursed, the picture revolves around a brilliant but unemployed novelist who locates the legendary treasure while researching a magazine travel piece in Ecuador. To his horror, the people in his search party turn out to begin kill each other to stake their claim to the gold.

March 15, 2007 08:36:53 GMT
Landing their feet together in the same vehicle, , Tom Skerritt, and have all reached deals to join in the cast of action thriller "", the first big screen production of Joel Silver's Dark Castle Entertainment.

Based on Greg Rucka's comic book miniseries, the picture focuses on a lone U.S. marshal assigned to Antarctica named Carrie Stetko who must solve a murder mystery before the sun set for six month there. While Skeritt and Short's roles are still unclear, it is revealed that Macht will play a U.N. operative who is also investigating the case.

March 15, 2007 08:06:26 GMT
An award event in which winners are voted by the children who watch Nickelodeon cable channel, the Kids' Choice Awards has finally unveiled its lineup of nominees for film categories as it is held for the twentieth time this year.

Competing for the title of Favorite Male Movie Star are four well-known talents of , , , and while those like , , , and all scoring in the Female side.

March 15, 2007 06:32:27 GMT
One apparently is not enough for an acclaimed artist like . Previously partnering with Netflix, Inc.'s division Red Envelope Entertainment to executive produce "Tony Bennett: The Music Never Ends", a documentary about the prominent recording singer, the man now is reported to make another about U.S. jazz pianist Dave Brubeck.

Eastwood is said to serve as producer on the feature, tentatively titled "Dave Brubeck -- In His Own Sweet Way" alongside Bruce Ricker who will also direct. The twosome previously teamed up to bring a documentary about fellow jazz artist Thelonious Monk titled "Thelonious Monk, Straight No Chaser" in 1988.