September 22, 2007 07:39:54 GMT

Apparently, one of the four ladies has got herself pregnant in the Big Apple. At least, that's what the snapshot from "" set suggests.

As you can see on the left, the image, sent to Ain't It Cool News by one of its readers, spots Charlotte York, played by , with a very rounded belly as she bumps into Mr. Big, portrayed by .

September 22, 2007 07:08:21 GMT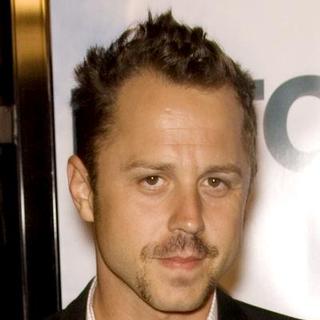 Coming late into the lineup, has been confirmed to board "", the James Cameron-directed highly anticipated sci-fi action thriller.

The Los Angeles native reportedly is billed to play a passive-aggressive character named Selfridge, who is also the supervisor of Hell's Gate, the colony station on planet Pandora. has already been cast as the lead character Jake Sully, a paralyzed former marine undergoing an experiment to exist as an avatar, another version of himself.

September 22, 2007 06:31:04 GMT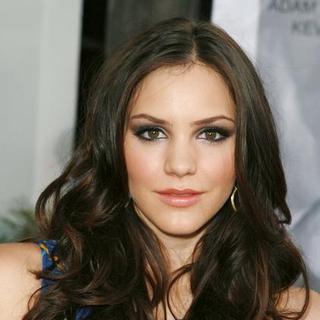 On the way to complete filming her scenes in "I Know What Boys Like", previously known as "House Bunny", in L.A., appears to have already had a schedule for her next big screen performance.

The 23-year-old songstress told MTV on Tuesday, September 18, 2007 that she is about to star in a dramatic indie flick called "Success" which she would shoot November this year.

September 22, 2007 04:50:54 GMT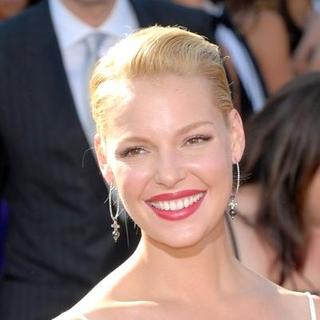 Seems to find no difficulties in flourishing her producing career, is posing to spark another big screen feature for her new production company alongside her mother and producing partner Nancy Heigl, Variety has revealed.

Titled "", the project is an adaptation of Jacqueline Sheehan's bestselling dramatic novel of the same name published by HarperCollins imprint Avon A. Story concerns a widowed psychologist who moves to a remote Maine island and works in an animal hospital after her husband dies. No word yet whether the actress will also star in.

September 22, 2007 04:12:07 GMT

What a quick move made by 20th Century Fox for the promotion of its upcoming "." Just unleashed the new trailer for the flick, now the studio is bringing up the first poster for the action thriller sci-fi on the net as well.

First appeared on JoBlo.com, the poster, as seen on the left, is quite a minimalist one, picturing the titular characters clutching our home planet as they are facing against each other. On the top, a tagline of "This Christmas There Will Be No Peace on Earth" is inscribed while the title is spotted to be referred simply as "AVP- R" instead.

September 22, 2007 03:22:33 GMT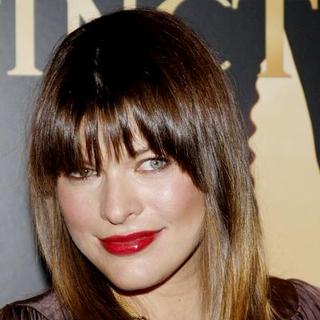 The city of Las Vegas seemed to display brighter lights on Thursday, September 20, 2007 as a pack of famous figures in Hollywood got together at its Planet Hollywood Resort & Casino for the world premiere of "."

Most of major cast members delightfully made their way to land on the scene: , Oded Fehr, , , Matthew Marsden, , and , who plays Claire Redfield, the leading character in the original game series. Jovovich, soon to be due her first child with fiancee Paul W.S. Anderson, looked more as a radiant mother-to-be than zombie-slaying heroine, laughing when she let a group of show girls hired for the screening pat her swelling tummy.

September 21, 2007 09:58:13 GMT

Works begin to line up for commercial director Joseph Kosinski. Already signed to helm Warner Bros. Pictures' "", the man now is in final negotiations to carry out the same duties on "Tron" for Walt Disney Pictures, The Hollywood Reporter has learned.

Described as "the next chapter" of the studio's 1982 cult classic, the project has signed "Lost" scribes Eddie Kitsis and Adam Horowitz to pen the script with Sean Bailey and Steven Lisberger both producing, the latter being the co-writer and director of the original. Kosinski, in the meantime, is said to also oversee the visual development of the project and have input on the screenplay besides his helming stint.

September 21, 2007 09:55:30 GMT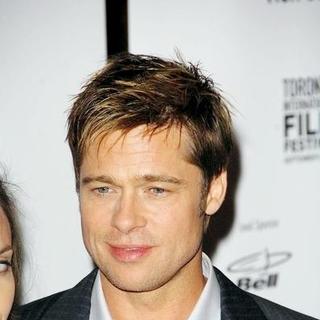 Sad to say that has taken departure from "" due to busy schedule, but his possible replacement thankfully will be as remarkable as the actor in acting quality.

That's right, Paramount Pictures has confirmed that is now in discussions to take over Damon's role of Dickie Eklund, a real-life talented fighter who turned to crime but later changed direction by helping his under-performing half brother to be a boxing champion. Set to play the brother, Micky Ward, is Mark Wahlberg with Darren Aronofsky to direct.

September 21, 2007 09:08:24 GMT
The time has come for MGM to reveal more glimpses of its upcoming crime thriller "." The studio has finally brought up a new trailer for the movie on the net via video sharing website YouTube.

Running over two minutes, the trailer, as you can see below, follows 's character Ted Gray as he joins one of the nation's most prestigious Pathology programs. Several characters are also introduced while viewers get provided with the basic story of the flick.

September 21, 2007 08:16:56 GMT

The suave British agent probably won't have to rely heavily on his wits and brawn in the next installment of his adventure, "Bond 22" scribe Paul Haggis has hinted.

Appearing on CBS' "The Late Late Show with Craig Ferguson", the man indicated that traditional Bond gadgets previously eschewed by "" might make their comeback this time around in the flick.

September 21, 2007 06:46:28 GMT
After a series of set pictures, now comes what appears to be a possible piece of artwork for the highly-anticipated "" on the net.

Posted on Superhero Hype!, the artwork, as you can see on the left, is said to be used by both Marvel Studios and Universal Pictures for the marketing campaign and merchandising next year for the flick.

September 21, 2007 04:57:12 GMT

It's official, folks, the fate of superheroes in "Justice League of America" now lies in the hands of George Miller. Variety has confirmed that Warner Bros. Pictures is fast-tracking the project with the "Mad Max" director to make it as the studio's tentpole in 2009.

A pre-strike priority for Warner Bros., the live-action movie is reported to currently be in the initial phases of casting, which appear to be a major hard task due to its presentation of a pantheon of superheroes. Among the pack, the likely choices will be Superman, Batman, Wonder Woman, the Flash, and Aquaman.

September 21, 2007 03:57:33 GMT

Almost a month has passed since the first arrival of the first gory trailer for "" and now, a new trailer, presumably an international one, has safely landed on the net to allow moviegoers learning more about the upcoming action thriller sci-fi.

Available at in QuickTime format, the trailer can also be accessed from section at AceShowBiz. While bit of new footage is inserted in, here fans are informed that the big battle is taking place in Gunnison, Colorado, of which population is becoming less and less as the outer-space beings start to wage their war there.

September 20, 2007 09:54:58 GMT
Bringing the film abroad, will get his latest directorial effort "" premiered at this year's London Film Festival, which is going to host 184 full-length films and 133 shorts from 43 countries.

Pic will have its first screening on October 22, 2007 at Odeon Leicester Square as part of Gala and Special Screenings program. Redford, who also takes starring part in the political drama, is expected to attend the event alongside co-stars and .

September 20, 2007 09:44:09 GMT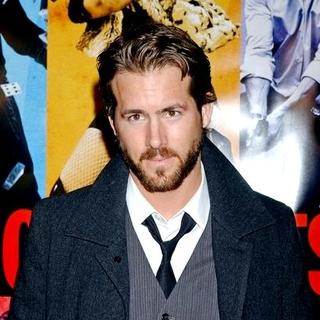 The next talents picked for the project after , and have both landed starring slots in "", the next directorial effort from "" helmer Greg Mottola.

Also written by Mottola, the coming-of-age comedy is set in year 1987 and centers on an uptight recent college graduate (Eisenberg) who is forced to take a degrading minimum-wage job at the local amusement park. Reynolds is learned to play an aspiring rock star and the icon of cool to all the kids working at the park while Stewart will become the romantic lead, a tomboy who also works at the park.