February 12, 2007 10:27:11 GMT
Going deeper into U.S. film productions, German filmmaker Christian Alvart has signed on the helm a thriller feature titled "" for Warner Independent Pictures, Variety has learned.

Adapted from Jess Walter's satirical political novel of the same name, the project revolves around a New York City cop who shoots himself in the head less than a week after the 9/11 incident, causing him to suffer strange memory lapses. Later assigned to analyze every scrap of paper blown across New York when the Twin Towers fell, he unexpectedly finds himself involved in a sinister government plot.

February 12, 2007 09:57:22 GMT
Picking up a rather different project, MTV Films is preparing to set up a teen thriller feature titled "" under its banner following its triumph in winning the bidding war for the rights to the flick.

Plot details are currently being kept under wraps, but it is said that the picture is set at a Manhattan prep school with Kevin Misher to produce. The movie itself will be developed based on the script penned by Jacob Forman, who previously wrote for "" which recently was picked up by The Weinstein Company.

February 12, 2007 09:28:39 GMT
Apparently it only needs quite a short time for Sylvain White to have his next project in his hands after "." IESB.net claimed that producer Gianni Nunnari has assigned the guy to direct "", a film version of Frank Miller's graphic novel of the same title.

The appointment later was confirmed by White himself in an exclusive interview with BlackFilm.com to which the man revealed that he is setting up things for the project, set to be developed under Warner Bros. Pictures.

February 12, 2007 08:47:33 GMT
Writing names behind "" and "" both successfully beat out its tough rivals to glow as the champs at this year's WGA Awards gala ceremonies, held yesterday, February 11 at the Los Angeles' Hyatt Regency Century Plaza Hotel.

"Sunshine" writer Michael Arndt received the prize in Original Screenplay category for film feature while "Departed" scribe William Monahan delightfully took home another in Adapted Screenplay. Both have also landed nomination in the same categories at the upcoming Academy Awards in which the films they worked for are vying for best picture title.

February 12, 2007 07:52:12 GMT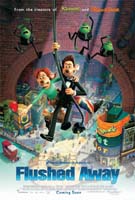 Held its Annie Awards for the thirty-fourth time, ASIFA-Hollywood, the Burbank-based chapter of the International Animated Film Society, bestowed prizes to best achievements in animation yesterday, February 11, at the Alex Theater in Glendale, California.

Though handing out the top prize of Best Animated Feature to Disney/Pixar's "", the organization turned out to put favor on "", as it gave the DreamWorks/Aardman Animations production most awards at the event.

February 12, 2007 06:49:57 GMT
Taking advantage from 's loss, has stepped in the role left by the Australian actor in "", a movie adaptation of Tim Winton's award-winning novel of the same title produced by Hanway Films.

Therefore lines up with in the cast, the "" star will portray a mysterious drifter who is able to revive the passion for life of a woman during her struggle with isolation and loneliness in a remote community of the Northern Territories.

February 12, 2007 06:05:57 GMT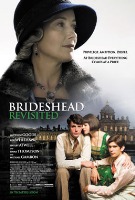 Ready to establish a solid team onscreen, and Ben Whisaw have landed deals to star together in dramatic feature "", a big screen adaptation of Evelyn Waugh's 1945 novel of the same title.

Goode will be billed as the protagonist, Charles Ryder, made famous in the U.K. by in a previous TV adaptation, while Whisaw as his good friend Sebastian Flyte, previously played by Anthony Andrews.

February 12, 2007 04:51:25 GMT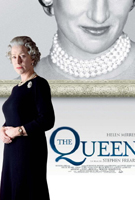 It was held at the Royal Opera House in a country known for its royalty and this year bestowed its top prize to a lauded drama about royal family.

Yes, BAFTA Awards, also known as the Orange British Academy Film Awards, ultimately saw "" came out as the Best Film with its star being crowned the Best Actress in a Leading Role as the British Academy of Film and Television Arts listed the event's honorees yesterday, February 11.

February 12, 2007 03:36:03 GMT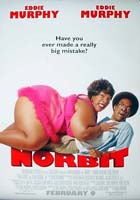 All the pros, give way to the rookies, please as two new releases have triumphantly soared high in their debut to lead the weekend box office ended Sunday, February 11, 2007.

Strikes great despite a critical battering, "" fabulously exceeded industry observers' low-$20 million range expectations with $34.1 million in claiming the top spot of the chart, easily beating out "" which scores way down below at $13 million as the runner-up.

February 10, 2007 08:41:13 GMT
Optimistic on the potentiality of "" to create success in the market, producer Avi Arad has delivered delightful news for the fans of the superhero flick to cheer at. The man has announced at a press-event for the upcoming picture that that a sequel to the movie is now being in talks to be developed.

Joined by "Rider" director Mark Steven Johnson and producer Gary Foster, Arad also hinted that would once again be tipped to reprise his role as the titular character aka Johnny Blaze.

February 10, 2007 08:10:55 GMT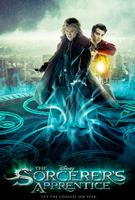 Wonder to know what it'll look like if Disney's animated classic "Fantasia" is turned into a live-action flick? Soon we will see it for sure as is set to bring up "" for the company.

Variety has reported that the Oscar-winning actor has given agreement to produce the project via his Saturn Films with partner Norm Golightly. Also on board to take the same duty is Todd Garner who will carry out the task through his Broken Road Productions.

February 10, 2007 07:37:25 GMT
The sudden death of former Playboy playmate sure has bring such great shock towards public as well as those involved in show business, including in film industry that the last movie she starred was cancelled to be screened this month.

The flick, a B-grade comedy titled "Illegal Aliens", was supposed to have three screenings on Saturday night, February 10, in Johnstown, New York, and two more next week in Vermont, but the schedule was quickly terminated by director David Giancola in the wake of Smith's death.

February 10, 2007 06:59:24 GMT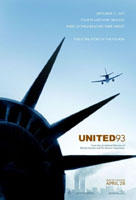 Maintains its effort to recognize the best in British and international film talent, London Film Critics' Circle smoothly handed out its ALFS Awards to a number of acclaimed titles and names Thursday, February 8 at the award ceremony held in aid of the NSPCC charity at London's Dorchester Hotel.

In the international slot, 9/11 drama "" successfully swept two top prizes of Film of the Year and Director of the Year for Paul Greengrass, in the meantime also scoring the man, Tim Bevan, and Eric Fellner the British Producer of the Year honor.

February 10, 2007 04:41:52 GMT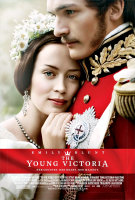 Apparently wanting to follow the recent critical success of both "" and "", Martin Scorsese is re-teaming up with Initial Entertainment Group's Graham King to produce "", a biographical feature of Queen Victoria, who was also the first Empress of India during her reign in British Empire.

Scorsese has been known to have a well-established relationship with King, who produced several of his directorial works like "", "", and "."

February 10, 2007 03:44:08 GMT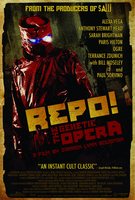 It sure will be a helluva big reunion at Lionsgate. Variety has reported that the studio is calling back the team behind "Saw" series to once again join forces for futuristic clone-age fantasy "" which is aimed to be brought up for under $25 million.

Twisted Pictures, the production company behind "Saw" franchice, returns to serve as Lionsgate's partner with "" and "" director Darren Lynn Bousman getting onboard to helm. Duo Mark Burg and Oren Koules are also back to produce.