November 08, 2007 05:00:33 GMT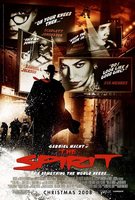 A big update has been made on the for Lionsgate Films' "", making it more than a mere splash page now.

There you can view a video greeting from director-writer Frank Miller, in which he praises the original comic strip creator Will Eisner while encouraging fans to keep an eye on the site for future updates about the project.

November 08, 2007 04:19:25 GMT

Production on "" has already moved to Rio de Janeiro, Brazil, so it is obviously a great delight to find out that some photos from the set have been brought up to the surface, thanks to madeinbrazil.typepad.com, ego.globo.com, and oglobo.globo.com.

Most of the pics taken appear to focus on the flick's lead actor though there is a snapshot of his co-star as well. Wearing a cap and red shirt, Norton was also spotted to be involved in discussion with director Louis Leterrier in Tavares Bastos.

November 08, 2007 03:30:08 GMT

Back then we already took our grab on initial pictures from and -starrer "", and now the first batch of official stills of the project has delightfully hit the net for you to see.

Sent by studios backing up the flick to Empire Online, there are four photos posted capturing the images of Pacino and De Niro as Detective David Fisk and Detective Thomas Cowan, respectively. One of them finds the twosome going face-to-face, as you can see above left, while the other three show them doing what looks like to be a shooting exercise.

November 07, 2007 09:28:12 GMT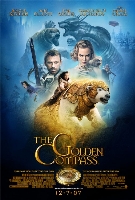 Though the final theatrical trailer for "" was already released, it turns out that New Line Cinema still have one more sneak peek to come; that's right, it's the TV spot version of the flick.

The piece is available for you to see via a link at AceShowbiz's section. While presenting a few of new footage, it comes off pretty complete in featuring the movie's principal characters in its short-running time, including Lyra, Serafina Pekkala, Lord Asriel, Mrs. Coulter, and Iorek Byrnison.

November 07, 2007 08:57:17 GMT
Both teaser and full-length trailers for "" have already been launched, and now, it's time for us to greet the TV spot for the action horror movie. What makes it delightful, there's not only one piece of it, but three in total for us to grab.

Posted at , all three are also available to be reached via page at AceShowbiz. Though there are some new footage, the trio remain light on the monsters yet ramp up the eerie isolation faced by 's character, Robert Neville.

November 07, 2007 08:12:24 GMT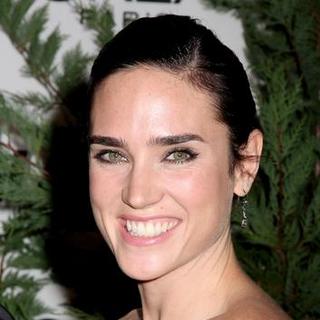 Seems 20th Century Fox is on the way to assemble a star-studded cast for its newly-developed flick "." Already had in the list, the studio now has picked up another big Hollywood name to join the actor, none other than the beautiful, talented .

A remake of the 1951 sci-fi feature of the same name, project casts Connelly as Helen Benson, the role Patricia Neal portrayed in the original, Variety has reported. The Oscar winner is further said to segue to the picture after she finishes shooting "" for New Line Cinema.

November 07, 2007 07:51:20 GMT
Ready to forge a promising on-screen collaboration, and have both given agreement to highlight a new film feature entitled "" for Voltage Pictures.

Intended to be a dramatic love story, project will see Kutcher as a young man who arrives in a town during his attempt to seek vengeance for the murder of his sister. Here he unexpectedly gets sidetracked by a beautiful older woman with wounds very similar to his own. Through this bond, an unlikely and beautiful romance then begins to bloom.

November 07, 2007 06:41:35 GMT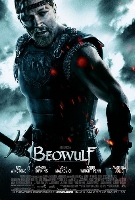 Apparently there's still much more to look at "" though its release date is drawing near and its premiere was already held. Being extremely generous, Paramount Pictures has launched not only one but eight new clips from the motion-capture feature, certainly for us to feast our eyes on.

Sure lead us to understand more about the story, all clips obviously carry tons of new footage within while giving longer look on the characters besides the hero, Grendel, and Grendel's mother, voiced by .

November 07, 2007 05:23:42 GMT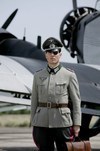 While waiting for its teaser trailer to come, United Artist has delightfully put an official behind-the-scene promo for WWII thriller "" on the net, delightfully allowing us to take our first look of the moving pictures from the flick's set.

The featurette seemingly is an elaborated version of the promotional clip shown previously on Entertainment Tonight. Much of the content is more or less the same, still featuring tons of shots on as Claus von Stauffenberg and interviews with the cast as well as the film's crew, only the footage is presented in different order.

November 07, 2007 04:57:54 GMT
There's something new on the promotion of Walden Media's upcoming fantasy flick "." Sony Pictures as the studio distributing the movie has launched an for the flick, submitting few interesting features in.

Not only find a filmmaker blog where they discuss the behind-the-scene things, you can also play three different games consisting of a puzzle game, a match game and a Crusoe cruiser. More interesting is the "Life Stages" section in which you can take a look at a timeline showing the creature from egg to full-grown stage.

November 07, 2007 03:30:47 GMT
Well, this no doubt is such a rare chance that probably only happens few in a lifetime, especially for those of you aspiring actors. Producers of the highly-anticipated "" is going to hold an open casting call looking for extras to play Vulcans and cadets as well as those with 'unique facial features' in the project!

Announcement was posted on under the code name "Corporate Headquarters." Audition will take place at 3108 W. Magnolia Blvd., Burbank this Saturday, November 10, 2007 from 2:30-5:00 PM.

November 06, 2007 09:34:15 GMT

In promoting its upcoming heist comedy "", Overture Films as the studio distributing the flick nationwide has collaborated with the California Lottery to partner in creating a movie-themed Scratchers game featuring the movie.

Images of the flick's three leading ladies , , and will be printed on the special-edition tickets, which will be available at over 19,000 Lottery retail locations throughout the U.S. starting late this month. Through the tickets, you can have chance to not only win cash prizes ranging from $10 to $1,000 but also a slew of exciting second chance prizes.

November 06, 2007 08:43:05 GMT
The legendary hero from the Old English poem finally made his first appearance on the theater's screen exclusively as a number of big Hollywood names celebrated the world premiere for "" yesterday, November 5, 2007 in Los Angeles, California.

Most of the star-studded cast members were spotted to turn up for the special occasion with director Robert Zemeckis also present, accompanied by his beloved wife Leslie Harter Zemeckis. The pack included , , , , , and certainly , who brought along her partner .

November 06, 2007 07:38:04 GMT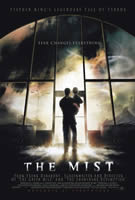 Special treat is being given from Dimension Films to all of Internet users. A new Internet only trailer for Frank Darabont-directed "" has already been launched onto the net by now, which certainly gives us a couple of new footage to look at.

Going slightly over two minutes, this new piece can be reached through a link at AceShowbiz's section, or just check it out down below.

November 06, 2007 05:26:03 GMT

Not only about to screen horror movies, After Dark Films turns out to also have something else in mind on how to give more entertainment to the horror fans. That will be Horrorfest parties slated to be held in New York City and Los Angeles!

These two occasions will take place at the same time on Saturday, November 18, 2007 from 10:00PM up to 2:00AM. The New York party will be held at while that in L.A. will happen at . Do click both links to learn more about the parties.