September 06, 2007 08:56:20 GMT

As production is currently underway on new horror thriller "A Tale of Two Sisters", DreamWorks Pictures as the studio making the flick has finally brought up the first two images taken from the film on the net for moviegoers to take a look at.

Photo credit going to Kimberley French, both pictures feature young stars and in their roles as the titular characters, the former playing Anna Rydell while the latter portraying her sister Alex.

September 06, 2007 07:50:44 GMT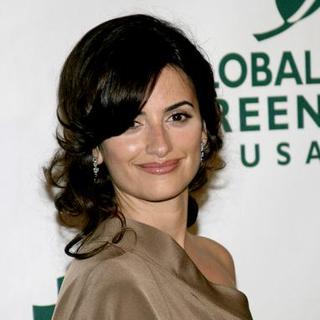 Looking forward for more success with after his hugely acclaimed "", Spanish filmmaker Pedro Almodovar is reportedly wanting to have the actress back for his new film feature which will possibly become his next work.

The man is said to have put aside his project of "La Piel Que Habito" temporarily to take full focus on the development of the flick, slated to be made based on an original screenplay.

September 06, 2007 06:35:34 GMT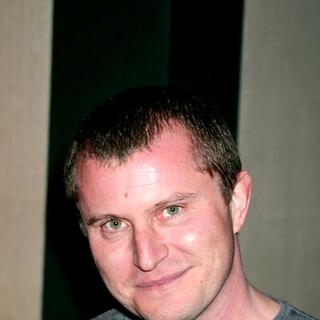 Filling in the major blank in crew lineup for its "", Lionsgate Films has appointed "" maker Vadim Perelman to direct the picture also make a rewrite on the screenplay, originally penned by "Braveheart" scribe Randall Wallace.

Project has already signed in to be the female lead with Howard and Karen Baldwin producing alongside Geyer Kosinski of Media Talent Group, which most recently made "", a comedic flick toplined by Jolie's former husband .

September 06, 2007 04:33:33 GMT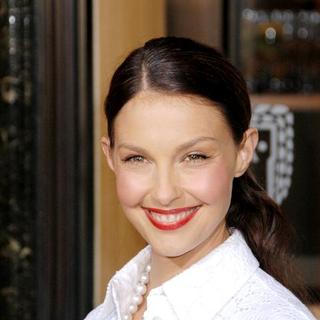 Opts to stick to dramatic genre after her latest acting stint in the upcoming "", has inked deals to become the female lead in "", a drama produced by Egoli Tossell Film and Insight Film Studios, Variety has revealed.

The beauty likely replaces fellow actress in the project as the for "The X Files" star has informed that she is "no longer attached" to the flick because of "a conflict in schedules."

September 06, 2007 03:49:29 GMT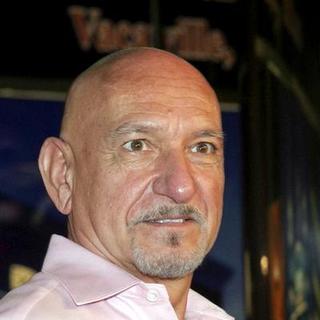 Completing the starry cast lineup in "", , , and John Oliver have all given their commitment to take part in the -starrer comedy, which most recently signed pop star in.

Here Kingsley reportedly will fill in the role of Guru Tugginmypudha, the ashram leader who teaches Myers' character how to love himself and how to wear a chastity belt. Good, in the meantime, is billed as Prudence, the estranged wife of Toronto Maple Leafs player Darren Roanoke who leaves him for his French-Canadian hockey nemesis, Jacques Grande, played by Timberlake.

September 06, 2007 03:00:56 GMT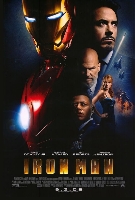 Superhero fans should hate Monday no more from now on as September 10 will mark something important coming in their way.

Cheer up folks, for it is going to be none other than the first official teaser trailer for "", director Jon Favreau has confirmed through a message on his . The trailer is informed to debut on the Viacom Network's highest rated programs, the first airing being immediately before MTV's "The Hills."

September 06, 2007 02:03:46 GMT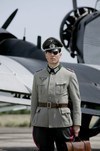 Thanks to U.K.'s Daily Mail, now we know how and his fellow co-stars in "" look like in their appearances as the characters they play in the project.

Yes, the paper has delightfully posted a new promotional picture introducing the principal cast members of the WWII thriller, which is based on the July Plot of German officials to assassinate Hitler. In addition to the image, the Daily Mail also provides detailed information about the characters on its .

September 05, 2007 09:40:26 GMT
Apart from Venice, Italy which is currently holding the 64th edition of its Venice Film Festival, loud cheers and hysteria also were found in Deauville commune in France when cast and crew of "" came together to the movie's screening at the 33rd annual on Deauville American Film Festival on Monday, September 3, 2007.

Big attention was directed toward none other than the flick's lead star as the hunk arrived with girlfriend , who looks gorgeous as usual even in a simple black dress. Earlier on Sunday, September 2, the pair also came together to attend the flick's premiere at the Venice Film Fest where the actor got attacked by a crazed female fan during his red carpet walk there.

September 05, 2007 08:42:58 GMT
List of possible titles for J.J. Abrams' secretive monster movie "1-18-08" now gets a new name on the lineup.

Bloody-Disgusting has brought up a tidbit on the matter saying that the project can probably be called "Wreck" following those of "Cloverfield", "Monstrous", "Colossus", and "Overnight." With this new additions, fans no doubt have more options in voicing out their thoughts about the most appropriate one.

September 05, 2007 07:43:33 GMT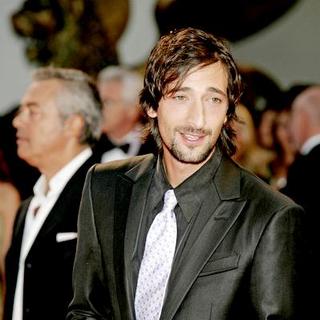 Going unaffected with the publicity around the suicidal attempt of its cast member , "" marked its world premiere at the 64th edition of Venice Film Festival on September 3, 2007 with major cast and director Wes Anderson all attending.

The absence of funnyman Wilson, who is currently recovering at his California home, apparently gave way for his co-star to become the center of the spotlight during the occasion. Coming alongside his girlfriend , the Oscar winner even gave the photographers something worthy to be captured on: his public kiss with the Spanish actress.

September 05, 2007 06:22:50 GMT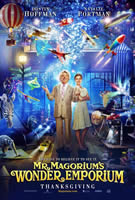 Making a very unusual move in its marketing campaign for "", Fox-Walden, along with the Los Angeles Times, announced on September 4, 2007 that it would post the first ever ad using scented ink for the film in the paper's annual Fall Movie Sneaks section on September 9.

"The scented ink ad is yet the latest tool The Times is offering its advertisers as they continue to search for new ways to reach, excite and inform L.A.'s market of buzz," Los Angeles Times Media Group's executive vice president and general manager Dave Murphy remarked. "Fox Walden has been a terrific partner as we roll-out this bold concept and underscores our industry leading ability to create unique marketing solutions."

September 05, 2007 04:48:04 GMT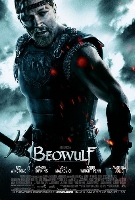 Showing off more jaw-dropping footage from its upcoming "", Paramount Pictures as the studio producing the motion-capture flick has officially brought up an exclusive uncensored trailer for the movie on the net which sure will satisfy those who have been waiting for it to come.

Posted in either High Definition QuickTime or Flash format, the new trailer can be viewed at the picture's on its Restricted Content section that visitors can enter after passing the age verification system.

September 05, 2007 03:50:00 GMT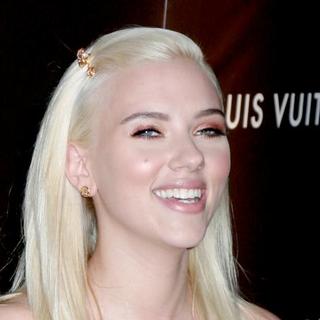 Planting a good impression toward each other, and Samuel Bayer are forging another collaboration for a big screen feature following the previous one in 's music video of "What Goes Around... ...Comes Around" in which Johansson got featured under Bayer's direction.

MTV has obtained information from Bayer himself that he and the actress will again team up in a new diamond heist movie entitled "" with shooting to begin this winter. Project is likely going to be the man's second full-length feature directorial stint as he has already been signed to helm horror flick "" for Focus Features.

September 04, 2007 08:45:16 GMT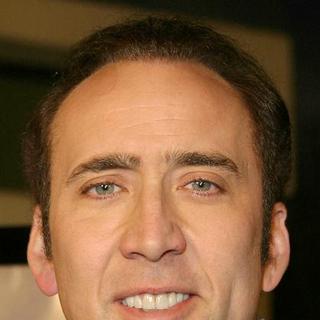 It's been quite long time since we last heard of the long-gestating "", and now comes up the latest tidbit regarding the casting for the project from various sources.

Words have emerged from Star Magazine, The Daily Express, and MonstersAndCritics.com that is being tipped to play the title role in this big screen adaptation of the 1980s TV series. The part was originated by who portrayed the character until the end of the show in 1988.

September 04, 2007 07:34:18 GMT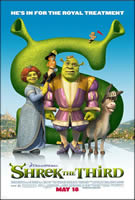 Turns out the green ogre still proves mighty over a contract assassin and an extraordinary rat.

Scoring an estimated weekend haul of $17.2 million from 24 territories, "" successfully retained its No.1 movie title after becoming top debuts in Italy, Norway, Denmark, and Sweden for collecting $10.8 million, $1.9 million, $1.8 million, and $1.4 million, respectively.