October 15, 2007 09:33:10 GMT
Comedy genre apparently still becomes major option for moviegoers to watch in theaters. That's because -directed "" surprisingly came out as the top holder of the weekend box office running October 12-14, 2007 despite its Oscar heavyweights-highlighted fellow new releases.

The Lionsgate release debuted well on the chart by raking in $21.4 million, toppling down last-week champ "" which fell to the second place with $11 million. The Disney comedy was followed by newcomers "" and "" on the two positions below in competitive tally of $10.8 million and $10.4 million, respectively.

October 15, 2007 08:41:24 GMT
A number of young names appear to be considered for the superhero roles in Warner Bros. Pictures' fast-tracking project "Justice League of America." The Hollywood Reporter has revealed that director George Miller is seeing 35-40 acting talents for starring slots in the movie from October 14-15, 2007.

Among the pack are rising stars such as of "The O.C." fame, "" female lead , and who recently appeared in "." Names like rapper , Joseph Cross, D.J. Cotrona, , and are also reported to test for the flick's roles.

October 15, 2007 08:10:03 GMT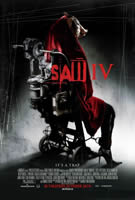 Jigsaw's terror indeed still continues as another victim is on the verge of meeting her end, that's what the new clip for "" seems to suggest.

Displaying footage from the first of Sergeant Rigg's tests, the clip can be viewed on after entering code number of 1026. The same piece is also available via YouTube by now, as presented below.

October 15, 2007 04:46:25 GMT
New photos from the set of "" in Greenwich, London have surfaced online and once again captured images of lead star in her period outfit for her role as the titular character.

This time, the English beauty sported a massive coiffure as she filmed her scenes of riding in an ornate carriage, complete with footman. Just Jared.com reported shooting on that day was carried out at Greenwich's London Maritime Museum which got transformed into an 18th century-looking street. A reader to the site, however, informed that the location used was the town's Old Royal Naval College instead, now becoming part of University of Greenwich.

October 15, 2007 03:50:33 GMT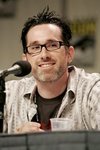 Here's one casting call all of the aspiring performers should pay attention to. Director Darren Lynn Bousman has posted an announcement on his saying his new flick "" is in need for approximately 200 people around Toronto, Canada to volunteer as extras in the project.

Participants should be between the ages of 25 and 75 with the wardrobe requirements being tuxedos/black suits for men and formal attire for women. Those selected will all take part as opera patrons while getting chances to appear together with the movie's cast that includes , , Paul Sorvino, and , among others.

October 15, 2007 03:01:46 GMT

Now we can really grab our first glimpse on in motion as the blind violinist. Yes, a new teaser trailer for the upcoming "" has joyously been released by Lionsgate Films on the net for us to take a look at.

Taking duration about 1:12 minutes, the teaser originally was made available on , but now can also be viewed via YouTube as seen below. Some elements from the original version can be spotted here, such as the floating feet and the explosion incident.

October 12, 2007 08:59:00 GMT
and are joining the "" cast.

While Korean-born actor Cho has been cast as Sulu in the Sci-Fi flick, Pegg has been signed to play the role of Scotty, the ship's Scottish chief engineer.

October 12, 2007 07:45:30 GMT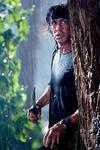 Lionsgate Films has just finally decided the official title for the upcoming 's latest Rambo installment is "Rambo to Hell and Back."

The action-drama-thriller movie, which will be written, directed, and produced by Stallone will star the actor himself alongside the likes of , Matthew Marsden, Graham McTavish, Rey Gallegos, , and among others.

October 12, 2007 06:40:17 GMT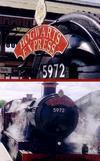 In the busy filming weeks, entertainment Website is bringing an update on the filming for Warner Bros. Pictures' highly anticipated "."

The Lochaber News has posted information on its Website, writing "IT'S a return trip to the West Highlands for the making of the latest Harry Potter movie. And it was all aboard Hogwart's Express at the weekend for 100 senior pupils from Lochaber High School in Fort William. They were train passengers, in the roles of "apprentice witches and warlocks", for Harry Potter and the Half-Blood Prince."

October 12, 2007 06:02:59 GMT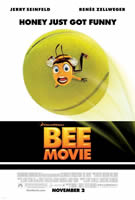 The bees are everywhere. They are buzzing and create abuzz with some new photos. DreamWorks Animation has made public some photos of the animation comedy movie "".

The flick, directed by Steve Hickner and Simon J. Smith, follows the story of a bee named Barry B. Benson who just graduated from college and finds himself disillusioned with the prospect of having only one career choice, honey. As he ventures outside of the hive for the first time, he breaks one of the cardinal rules of the bee world and talks to a human. He is shocked to discover that the humans have been stealing and eating the bees' honey for centuries, and ultimately realizes that his true calling in life is to set the world right by suing the human race for stealing their precious honey.

October 12, 2007 03:30:01 GMT

It is not until December 25th later this year that Universal Pictures' "" will hit the theaters, but the new trailer for the drama flick is online now.

The trailer is available for view through , ore else you can watch it below.

October 11, 2007 07:19:24 GMT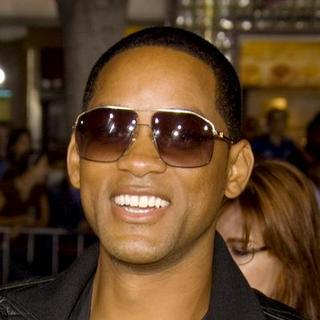 Having his latest big screen project, "," hitting the theaters December 14th later this year, adds one more film into his resume by agreeing to star in the forthcoming action-drama-thriller "."

Oscar-nominated film director Michael Mann is on duty to direct, and thus will make it the first time for him to reunite with Smith since they last worked together in "Ali," the 2001 Academy Award-nominated biographical film of boxing icon .

October 11, 2007 05:01:25 GMT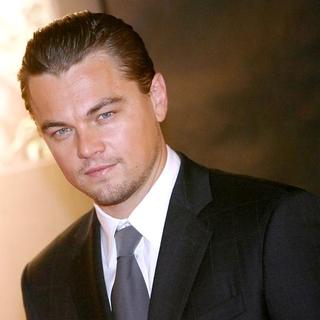 While Beau Willimon's play, "Farragut North," is headed for Broadway next year, with Mike Nichols reportedly in line to direct in what is said to be his stage debut, Warner Bros. is reported to be developing its big screen version with and expected to star in.

Not only the movie duo in talks to seize starring role in the forthcoming movie, but also having their production company, DiCaprio's Appian Way and Clooney and Grant Heslov's Smoke House, in hand to produce with Clooney eyeing the director seat as well.

October 10, 2007 09:52:06 GMT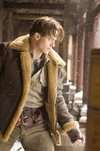 There's something new on Rob Cohen's of his new project "." A fourth behind-the-scenes clip has been submitted on it featuring the flick's lead actor .

Created by Todd Grossman, the documentary filmmaker for the movie, the clip follows Fraser as he shot a scene during a rainy day in Montreal Canada and the process behind it. Despite the not-so-friendly weather, the actor carried out his task seriously, taking shots of what seemed to be a comedic sequence where he is trying to catch a fish.

October 10, 2007 09:18:45 GMT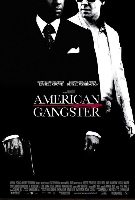 The promotional campaign for "" has extended to the small screen. Two new TV spots for the action crime drama have smoothly been brought up and now are available for moviegoers to check out on the net also.

Both posted on iKlipz by TheMovieBox.net, the TV spot seems to mostly center on 's character Frank Lucas while the one gives more shots of as Detective Richie Roberts, who attempts to bring down Lucas.