December 19, 2005 06:42:15 GMT
The Academy of Motion Picture Arts and Sciences has on Dec 16 announced the 7th films competing for Achievement in Visual Effects for the 78th Academy Awards. Among those are "," "," "," "," "," "," and "."

Those seven films will have their fifteen-minute clip reels screened for the Visual Effects Award Nominating Committee on Wednesday, January 25, 2006. Members will then vote to decide three out of the 7th films for Oscar consideration.

December 19, 2005 06:10:47 GMT
"" is the title of the next film project that will work on. Besides directing, he also will adapt and star in as well.

An adaptation of Paulo Coelho's "The Alchemist," the film centers on Fishburne's role, Santiago, a well educated who had intended to be a priest.

December 19, 2005 05:55:22 GMT
adding one more list to his hectic schedule as he's going to star in the upcoming "." The drama written and to be directed by Tom Schulman reportedly will start shooting in Los Angeles in early spring.

"Morgan's Summit" is the story of a radio host (Willis) whose late night show is devoted to songs and stories that promote the power of kindness. His devotion to redemption changes when a brutal crime affects his life, and his thoughts turn to vengeance.

December 19, 2005 05:07:12 GMT
As Universal Pictures has acquired Don Winston's spec script "," the studio will soon start working on the flick. They reportedly will develop the drama mystery genre with proposed to star in.

There in the film Witherspoon is set to portray a first-time mother so plagued by unexplained phenomena that she doubts her own sanity. When she returns to her Tennessee home, she fixates on the legend of the Bell Witch and becomes convinced the evil spirit is intent on harming her son.

December 17, 2005 06:21:45 GMT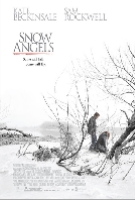 , and will all team up in a new film project. The trio is going to star in David Gordon Green's latest film, "."

Adapted from the novel by Stewart O'Nan, "Snow Angels" stars Beckinsale as a small-town waitress who has suffered through a tumultuous relationship with her estranged husband, which part is played by Rockwell.

December 17, 2005 06:11:22 GMT
has been proposed to star in the upcoming musical comedy "." Based on a true story, the film centers on a Hasidic Jew and a grizzled rock musician who form a band.

Cohen will play Curly Oxide, the rock moniker adopted by a young Hasidic Jew who wandered into the Brooklyn bar where a drunken Vic Thrill played his raucous rock. The duo headed to Thrill's recording studio and began laying down tracks that mixed their musical styles with playful lyrics.

December 17, 2005 05:54:49 GMT
Recent rumors, first published by IMDB, mentioned that is going to star in a new film called "," proven false. A spokesperson for WB has strengthened this matter, claiming the rumors as "twaddle."

Getting straight to the point, those eyeing the teen actress to star in certain movies have to be patient. They have to wait 'till Emma completes the "Harry Potter" movie that she would then willing to star in other movie projects.

December 16, 2005 08:53:42 GMT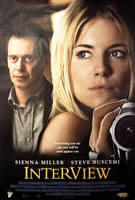 English model and actress is on board for the "." She reportedly is joining in the upcoming drama flick which Buscemi himself about to direct along with and Bob Balaban.

"Interview" actually is one of a trio of films by late Dutch filmmaker Theo van Gogh that follows a top political journalist whose career is fading. First, he has a falling out with his editor, and then, against his will, he has to interview the country's most popular soap actress.

December 16, 2005 07:48:47 GMT
Successfully generated more than $25 million in print sales, the popular comic book "" is about to be made into a big-screen production by Hong Kong-born directors Danny Pang and Oxide Pang. Both men even have signed deal on the project, which is about to be released in 2007.

Scott Rosenberg, who's taking the producer seat, revealed that the game and film would have different story lines. By means of which, the game will focus more on action and fighting, while the film will serve as an origin story for the central character, Jackie Estacado. Casting not yet underway neither does any other details.

December 16, 2005 07:34:30 GMT
Alice Wu gets involved with "Foreign Babes in Beijing." A difficult job to do of course, but she's signed on to write and direct as well.

Based on Rachel DeWoskin's memoir "Foreign Babes in Beijing: Behind the Scenes of a New China," the story of the film centers on a young American woman who moves to Beijing and becomes famous playing a vixen in a Chinese soap opera.

December 16, 2005 07:11:18 GMT
Previously worked on "The Best Man," Malcolm D. Lee is now set to direct "The Better Man." Taking the producer seat for Universal Pictures is Scott Stuber, Mary Parent, and Charles Castaldi.

A drama genre, "The Better Man" follows the story of a successful Los Angeles comedian who reluctantly heads back to the South with his wife and son to reunite with his family. There, old rivalries heat up.

December 15, 2005 08:42:27 GMT
The Hollywood Reporter comes up with news mentioned that Neal McDonough has joined the cast of "" for Touchstone Pictures and Beacon Pictures. That means the actor joining , and , all of whom have agreed to star in as well.

Set to direct the film from a screenplay by Ron Brinkerhoff and James Vanderbilt is Andy Davis. An action drama flick, "The Guardian" revolves around the relationship between a rebellious Coast Guard enlistee (Kutcher) and a legendary rescue swimmer (Costner). McDonough will play Skinner, a protege of Costner's character.

December 15, 2005 08:19:22 GMT
"," the adaptation of Jeff Stetson's novel of the same name is on board. In the meantime, actor has been tapped to star in for Paramount Pictures.

Stetson is in hand to adapt his own work, while Foxx's production company will produce.

December 15, 2005 03:38:51 GMT
, , , and will all sing the "Texas Lullaby" in harmony. The fivesome are about to team up, starring in the upcoming drama genre inspired by Shakespeare's "Hamlet."

Directing a script by Steve Allison is Malcolm Venville. Set in East Texas in the late 1980s, the story of the film began when after the sudden death of Cletus (Willis), his father and his mother's (Barkin) abrupt and unexpected marriage to his uncle Sheriff Tanner Telmah (Malkovich), young Adair Telmah is confused and depressed. And when his father's ghost appears to him, claiming that he's been murdered by Tanner, Adair is baffled to the point of madness by the goal of vengeance set for him by his dead daddy.

December 15, 2005 03:26:05 GMT
Not getting the role of 007 agent in the highly anticipated "," gets another offer. The actor reportedly will star in "The November Man."

Based on the Bill Granger novel "There Are No Spies" in his "November Man" series, "The November Man" is a thriller tells about a coldly effective but suspicious American spy-runner Hanley who inadvertently fouls up a deeply embedded Russian mole's scenario when he warns "sleeping" agent Devereaux ("November") that something has gone amiss in R Section. Rudely forced out of retirement in Lausanne by two hit men, the calm, collected, and utterly cynical Devereaux enlists the aid of former contacts in determining the truth of Hanley's allegation.