March 05, 2007 05:12:25 GMT
Enthusiastic to make another big screen feature based on toy line after "", noted producer Lorenzo di Bonaventura is on the track to make "", a live-action version of the line of military-themed toys produced by Hasbro, the company who has been selling Transformers since 1984.

IESB.net has revealed that di Bonaventura has pointed out at the press junket for "" that he will "immediately" work on the project as soon as "Transformers" wraps with an eye for to star in as Conrad "Duke" Hauser.

March 05, 2007 04:03:32 GMT
Sign of 's intention to give up his Spider-Man role is getting more apparent as he spoke out his mind about the future of the web-swinging superhero during a recent promotion on "" in Australia.

The Sunday Mail reported that the actor seemed to confirm the buzz that he is not likely to continue playing Spidey as he feels that he has 'reached the end of the road' with the character despite Sony Pictures' decision to make the fourth installment of the franchise.

March 05, 2007 03:05:02 GMT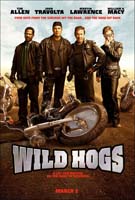 A piece of film containing great mix of star power and fine concept sure is one thing hard to be missed by moviegoers and that's what "" is experiencing now.

Featuring stellar cast of , , and as middle-aged buddies who head out on the highway looking for adventure, the road movie wonderfully results beyond expectation, selling $39.6 million worth of tickets in its debut to soar as the champ on weekend domestic box office ended March 4, 2007.

March 03, 2007 06:43:32 GMT
Nowadays it's rare to see real Hollywood couple play husband and wife onscreen, but there is a possibility that it may happen in "" apparently.

, who has been billed to play J.R. Ewing in the project, reportedly has asked his wife to star as his character's long-suffering wife Sue Ellen, a role ditched by Jennifer Lopez last year.

March 03, 2007 04:09:41 GMT
The awards season in film industry does still continues even though it has reached its peak on the Oscar ceremony last month as the American National Association for the Advancement of Colored People took its turn to unveil the recipients of its Image Awards on Friday, March 2 2007 at Los Angeles' Shrine Auditorium.

Recognizing best achievements in filmmaking, the organization eventually handed out the top honor of best picture to "" while naming of "" and of "" the best actor and actress, respectively.

March 03, 2007 03:27:51 GMT
Fear not "Potter" fans, the Harry Potter you know and love will remain unchanged onscreen, that's for sure.

Yes, , who has been portraying the young wizard since the series popped up on the big screen in 2001, has signed on to continue playing the part for the final two installments of the mega-hit franchise, his spokeswoman stated on Friday, March 2.

March 03, 2007 02:27:57 GMT
Brushing the dust off from its long-gestating project of "", Lionsgate is bringing the flick in progress again as The Hollywood Reporter has learned that the producing names behind the movie are currently in talks to have Carl Franklin onboard as the director.

Based on Nate Blakeslee's non-fiction book "Tulia: Race, Cocaine, and Corruption in a Small Texas Town", the picture focuses on the 1999 arrests of 46 black men in the impoverished town of Tulia, Texas. has already been attached to play the lead attorney for the NAACP Legal Defense and Educational Fund investigating the case.

March 03, 2007 02:07:33 GMT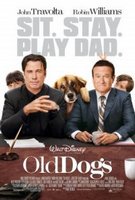 Seemingly get satisfied with their collaboration in "", and director Walt Becker are attempting to work together again in another comedy from Disney titled "."

The Hollywood Reporter has revealed that Becker has already landed deals to direct the project while Travolta is still in negotiations for a lead role. It is also said that the "Grease" star is hoping to get his wife and daughter Ella Blue submitted into the cast as well.

March 03, 2007 02:05:33 GMT
Taking a big issue to the big screen, Warner Bros. Pictures is setting up a film feature about the lives of Valerie Plame and Ambassador Joseph C. Wilson IV, the married couple who got drawn into a D.C firestorm in 2003.

Plame became media headlines during the year following White House officials' publication revealing she was a covert operative of the U.S. CIA investigating the proliferation of weapons of mass destruction. It was alleged by Wilson that the identity leak was conducted as "political retribution" for his July 6, 2003 article criticizing the George W. Bush administration.

March 03, 2007 02:03:48 GMT
Brewing a potential project titled "" under its banner, Walden Media has picked up Brett Merryman to pen the screenplay for the flick, Variety has reported.

Names to star have not yet been revealed, but it is said that the picture will concern a 14-year-old boy who discovers he's a descendant of Harry Houdini and embarks on a quest to unravel the secrets of his ancestor's past. Seating as the director is Mark Waters who is also in charge to helm "", a big screen adaptation of Holly Black and Tony DiTerlizzi's bestselling children's book series of the same name.

March 03, 2007 02:02:31 GMT
Looks like family members will have many choices in watching movies suitable for them all for a couple of years ahead. Following Paramount Pictures' decision to develop "", the 20th Century Fox is also on the move to make a family feature entitled "" at its pit.

An adaptation of Nathan Hale's children book of the same title, the project will be a live-action picture telling about the Fell family and the little devil living in their house who often does all sorts of bad things, making them grow impatient with him. However, when the prim and proper Ms. Phisto mysteriously appears and offers to remove the demon and take his place, the Fells wind up with more than they bargained for.

March 02, 2007 22:30:50 GMT
In the anticipation of Mira Nair's latest work "" to hit theaters, LX.TV has placed on its website a video interview with the noted filmmaker hosted by SuChin Park from MTV News for an episode of the network's "Drinks w/ LX."

Provided a great insight into Nair's experience in making the dramatic feature, which is adaptation of Jhumpa Lahiri's National Book Award-winning novel of the same name, the interview is available at .

March 02, 2007 09:44:55 GMT
Back to investigate the pathos of adolescence, Todd Graff has come onboard to both re-write and direct an coming-of-age drama comedy entitled "Will (2009)" for Walden Media, The Hollywood Reporter has learned.

Originally penned by Josh Kagan, the flick revolves around a high school outcast and a popular girl who form an unlikely bond through their shared love of music, later even joining the bands competition at their school after forming a rock group consisting a like-minded crew of misfits. No words yet on either cast lineup or production schedule so far.

March 02, 2007 09:16:21 GMT
Though it is very unlikely for to return to show business, there appears to be a possibility to see the Governor of California on the big screen again, even just a glimpse of him.

Boston Herald reported that MGM Chairman and CEO Harry Sloan has given a hint that Schwarzenegger could possibly make an appearance in the company's "", the fourth installment of the hit series of which previous three billed the actor as the lead each.

March 02, 2007 08:21:34 GMT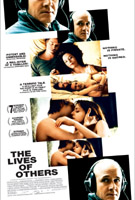 An acclaimed piece of film feature that really deserves the title of Oscar's Best Foreign Language Film of the Year it took last month, "" soon will get a remake treatment from U.S. filmmakers.

Variety reported yesterday, March 1 that The Weinstein Company exec Bob and Harvey Weinstein have struck deal to develop an English-language version to the flick with Mirage Productions' Sydney Pollack and Anthony Minghella, who hold the rights to the remake from writer/director Florian Henckel von Donnersmarck.