About This Video
---

A clip/trailer of Country Strong
Tags
:
Country Strong
Type
: Movie Trailer
Views
: 21129
This Movie Info
---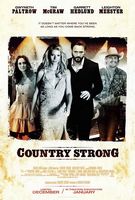 Soon after a rising young singer-songwriter (Hedlund) gets involved with a fallen, emotionally unstable country star (Paltrow), the pair embarks on a career resurrection tour helmed by her husband/manager (McGraw) and featuring a beauty-queen-turned-singer (Meester). Between concerts, romantic entanglements and old demons threaten to derail them all.
Comments
---

cool
posted by

rba

on May 13, 2010

iloveke&ha
posted by

kara mayer

on Apr 25, 2010
SHE HAS A SWEATY FACE AND AHE CANT SING SHE IS TALKING !!!!!1 SHE SUCKS!! AND SO DO HER TWO!!! SONGS SOUNDS LIKE A REEEETTTTAAAARRRDDD!!!!
posted by

EWWW

on Apr 10, 2010

dicks at ha ha ha blahblahblah love it
posted by

love baby

on Apr 03, 2010

i love blah blah blah its my fave song
posted by

love baby

on Apr 03, 2010
i love blah blah blah its my fave song
posted by

love baby

on Apr 03, 2010

nice song.........
posted by

marianna

on Apr 02, 2010

Kesha's Music Video's are asome!!!!!!!!!!!!!!!!!!!!
posted by

Blah Blah Blah Kesha

on Mar 23, 2010
oh baaaabygirl stop hatiin on mama kesha just because shes better than you. Im nor a hangover sweetheart, Im a girl with a better voice than youll ever have. Mk? mk. Your probly like what? 11, and im older than you for a fact. so id stop telling of a celeb. if i were you dollface<3 I have more than enough security, mess with me, you messed up :)
posted by

Ke$

on Mar 16, 2010

I love this song, comin outcho mouth with yo blah blah blah, zip dem licks with y padlock and meet me in the back with the jack and my juutebooooooox :) yum !
posted by

your name is : ?

on Mar 16, 2010

it was very bad, BECAUSE THE VIDEO DIDNT PLAY ! I LOOKED ON HERE BECAUSE I KNOW THIS SITE PLAYS MUSIC/ MUSIC VIDEOS, BUT NO, YOU DECIDED TO HAVE TECHNICAL DIFFUCAULTIES. mhm, wow. seriously thats not right, what if someone neeeds to hear a song or else theyll die ? mmm, smart arentcha :)
posted by

JCK :)

on Mar 16, 2010

i love tick tock and blah blah blah
posted by

maddy

on Mar 15, 2010

i think your song blabla is awesome but i wuldnt give u a 5 bc u say alot of bad thins in that song but o well well gtg bye
posted by

olivia

on Mar 12, 2010

it is vary good but i like tic tok beter
posted by

sexsy chick

on Mar 09, 2010

pas mal
posted by

Seline

on Mar 05, 2010

its ok
posted by

kattttt

on Mar 03, 2010
i love that song blah blah blah lol callme 519-966-3110
posted by

babycat1757

on Feb 26, 2010

I love you . this song is lovely .
posted by

J MAN

on Nov 09, 2009