May 04, 2007 03:54:37 GMT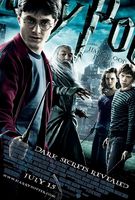 Ending the long-circulated question about who's in charge to helm "", "" helmer David Yates has revealed to SCI FI Wire that he will return to the mega-hit franchise for the second time to direct the project.

"I am doing Half-Blood Prince, and I'm doing it because I love the world, I love the characters," the man confirmed. "I think I have more business with this world and these characters."

May 03, 2007 09:10:50 GMT
Ready to present a different take of Noah's Ark story on the big screen, Columbia Pictures is on the track to develop "", a film adaptation of a tale featured in the anthology series "Dark Horse Presents."

Likely to closely follow the premise of the original which marries the story of Noah's Ark with a UFO crash, the project has already tapped the tale's creator Mark Verheiden to adapt with Original Films' Neal H. Moritz producing alongside Dark Horse's Mike Richardson.

May 03, 2007 08:56:11 GMT
Nurturing his writing skills, is reported to have teamed up with his Smoke House partner Grant Heslov to co-write a drama comedy feature titled "" for Warner Bros. Pictures to develop.

Based on a real-life story written by Joshuah Berman for a Wired magazine article of which screen rights Warner recently acquired, pic will present details on how the CIA, with help from Hollywood, used a fake movie project to smuggle six Americans out of Tehran during the 1979 hostage crisis.

May 03, 2007 08:37:25 GMT
All set to stand together in one frame, , , Max Minghella, and Emma Booth have agreed to highlight a new production of Universal Pictures and Working Title Films entitled "", Variety has learned.

Adapted from Richard Neville's memoir "Hippie Hippie Shake: The Dreams, the Trips, the Trials, the Love-ins, the Screw Ups: The Sixties", the picture will use a famous obscenity trial involving the Australian satirical magazine Oz as a metaphor for a journey through the swinging '60s in London.

May 03, 2007 08:05:03 GMT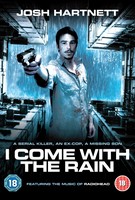 Allowing himself to dwell a little longer in drama genre after those of "" and "", has given his commitment to take part in a film feature of the kind entitled "."

The Hollywood hunk reportedly is poised to play a private detective who, haunted by a past encounter with a serial killer, heads for the Far East to search for a missing heir possessing the power to heal with his touch.

May 03, 2007 07:27:57 GMT
Finally able to strike a promising collaboration after 2004's "", and Michael Mann are reportedly joining forces to work on a film noir project which is still unnamed yet with the former being plotted to topline and the latter hoping to make it his next directorial effort.

Said to take place on the old MGM lot in the 1930s, the picture will likely concern a private detective who is hired by the studio to investigate a scandal involving a starlet who may have murdered her own husband. It has already been revealed that the flick will have one of its major shootouts taken in the Trocadero nightclub on Sunset Boulevard.

May 03, 2007 06:35:53 GMT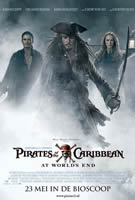 Continues showing its generosity to reveal more about its highly anticipated summer flick "", Walt Disney Pictures has eagerly provided a pair of new look on the movie on the web following the online releases of its trailer and "competing captain" clip back in March.

Yes, the company has placed online two new TV spots for the movie on for every fan of the series to take a sneak peek of. It is also learned that the studio will launch the picture a little bit earlier from its official release date of May 52, 2007, screening it at 8 pm on Thursday, May 24 in theaters around North America region.

May 03, 2007 05:09:42 GMT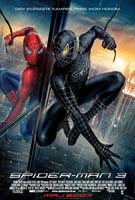 Completing its success in Asia, "" also opened grandly in European territories as it amazingly broke first-day records in both Italy and France while scoring superb income in Germany besides setting new records in Austria, Belgium, Holland, and Switzerland.

Debuted on 900 Italian screens Tuesday, May 1, the Columbia Pictures release triumphantly smashed the country's all-time opening record after satisfyingly garnering $4 million, a number that tripled the day-one takes of its two predecessors.

May 03, 2007 04:12:50 GMT
His latest vehicle "" has just made its way into theaters in late March and now already has another big screen stint to undergo.

Yes, the former "3rd Rock from the Sun" star has been poised to be the romantic lead in "", one of the early film productions of the newly-named IM Global in association with Intermedia and GreeneStreet Films. Pic will see him play an assistant editor whose penchant for messing up threatens a relationship with the girl of his dreams.

May 03, 2007 03:54:42 GMT
Sure there will be plenty of chances to see on the big screen as the actor has just added one more coveted role into his acting credits.

The Hollywood Reporter has revealed that the dark-haired thesp is attached to play the lead in action thriller "", which is one of the six new projects coming from the new Intermedia-backed sales and distribution outfit IM Global.

May 03, 2007 03:40:47 GMT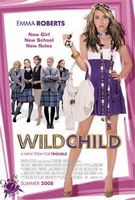 Good things seemingly keep happening to young starlet . Following her role in "", the beauty reportedly has landed another starring slot in "", a new comedy feature from Universal Pictures and Working Title Films.

Here Roberts is plotted to play a spoiled Malibu princess whose penchant for wildness drives her father to send her to a strict, all-girls English boarding school. The story is based on the experiences of the film's screenwriter, Lucy Dahl, the daughter of Welsh author Roald Dahl also a boarding school alumna.

May 03, 2007 03:17:01 GMT
Enjoying working on his way as director and producer besides being a renowned actor, is reportedly in deep consideration to spark not only one, but two more big screen features from his skilled hands.

The first one is the follow-up to his 1994 starring vehicle "Maverick", which found him appear alongside James Garner and as a wisecracking gambler attempting to raise $25,000 to enter a major five-card draw poker tournament.

May 02, 2007 09:24:26 GMT
Choosing a seemingly promising material to hit hard the film industry, Kopelson Entertainment partners Arnold and Anne Kopelson are both set to develop a fantasy feature entitled "" under their company banner.

Project turns out to be a big screen adaptation of the Michael Scott's upcoming book which will be a contemporary fantasy dealing with ancient demons unleashed by global warming. This is not the first time the Irish author had his work adapted to movie as New Line Cinema has already been on the move to make "The Immortal Nicholas Flamel" based on his forthcoming novel scheduled to hit U.S. stores on May 22 this year.

May 02, 2007 08:46:40 GMT
Keen to continue providing laughs for moviegoers, Columbia Pictures is on the move to make a new comedic feature entitled "" based on Antony Moore's upcoming novel of the same name of which screen rights it has successfully acquired.

Set to be produced by John Calley, the project is said to present a story about an out-of-shape comic book dealer whose feelings of inadequacy flare up when he is invited to his high school reunion with murder, romance, and the revelation of a long-held secret ensuing.

May 02, 2007 08:27:04 GMT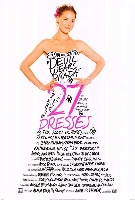 Taking drastic turn following the wrapping up of his latest vehicle "", has reached deals to take starring part in "", the romantic comedy Spyglass Entertainment is developing for Fox 2000, Variety has reported.

Thereby joining the likes of , , and , the actor will play the man who becomes the object of affection of Heighl's character but is going to marry her sister instead.