May 03, 2007 06:35:53 GMT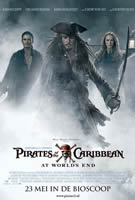 Continues showing its generosity to reveal more about its highly anticipated summer flick "", Walt Disney Pictures has eagerly provided a pair of new look on the movie on the web following the online releases of its trailer and "competing captain" clip back in March.

Yes, the company has placed online two new TV spots for the movie on for every fan of the series to take a sneak peek of. It is also learned that the studio will launch the picture a little bit earlier from its official release date of May 52, 2007, screening it at 8 pm on Thursday, May 24 in theaters around North America region.

May 03, 2007 05:09:42 GMT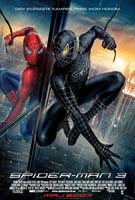 Completing its success in Asia, "" also opened grandly in European territories as it amazingly broke first-day records in both Italy and France while scoring superb income in Germany besides setting new records in Austria, Belgium, Holland, and Switzerland.

Debuted on 900 Italian screens Tuesday, May 1, the Columbia Pictures release triumphantly smashed the country's all-time opening record after satisfyingly garnering $4 million, a number that tripled the day-one takes of its two predecessors.

May 03, 2007 04:12:50 GMT
His latest vehicle "" has just made its way into theaters in late March and now already has another big screen stint to undergo.

Yes, the former "3rd Rock from the Sun" star has been poised to be the romantic lead in "", one of the early film productions of the newly-named IM Global in association with Intermedia and GreeneStreet Films. Pic will see him play an assistant editor whose penchant for messing up threatens a relationship with the girl of his dreams.

May 03, 2007 03:54:42 GMT
Sure there will be plenty of chances to see on the big screen as the actor has just added one more coveted role into his acting credits.

The Hollywood Reporter has revealed that the dark-haired thesp is attached to play the lead in action thriller "", which is one of the six new projects coming from the new Intermedia-backed sales and distribution outfit IM Global.

May 03, 2007 03:40:47 GMT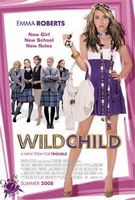 Good things seemingly keep happening to young starlet . Following her role in "", the beauty reportedly has landed another starring slot in "", a new comedy feature from Universal Pictures and Working Title Films.

Here Roberts is plotted to play a spoiled Malibu princess whose penchant for wildness drives her father to send her to a strict, all-girls English boarding school. The story is based on the experiences of the film's screenwriter, Lucy Dahl, the daughter of Welsh author Roald Dahl also a boarding school alumna.

May 03, 2007 03:17:01 GMT
Enjoying working on his way as director and producer besides being a renowned actor, is reportedly in deep consideration to spark not only one, but two more big screen features from his skilled hands.

The first one is the follow-up to his 1994 starring vehicle "Maverick", which found him appear alongside James Garner and as a wisecracking gambler attempting to raise $25,000 to enter a major five-card draw poker tournament.

May 02, 2007 09:24:26 GMT
Choosing a seemingly promising material to hit hard the film industry, Kopelson Entertainment partners Arnold and Anne Kopelson are both set to develop a fantasy feature entitled "" under their company banner.

Project turns out to be a big screen adaptation of the Michael Scott's upcoming book which will be a contemporary fantasy dealing with ancient demons unleashed by global warming. This is not the first time the Irish author had his work adapted to movie as New Line Cinema has already been on the move to make "The Immortal Nicholas Flamel" based on his forthcoming novel scheduled to hit U.S. stores on May 22 this year.

May 02, 2007 08:46:40 GMT
Keen to continue providing laughs for moviegoers, Columbia Pictures is on the move to make a new comedic feature entitled "" based on Antony Moore's upcoming novel of the same name of which screen rights it has successfully acquired.

Set to be produced by John Calley, the project is said to present a story about an out-of-shape comic book dealer whose feelings of inadequacy flare up when he is invited to his high school reunion with murder, romance, and the revelation of a long-held secret ensuing.

May 02, 2007 08:27:04 GMT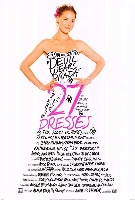 Taking drastic turn following the wrapping up of his latest vehicle "", has reached deals to take starring part in "", the romantic comedy Spyglass Entertainment is developing for Fox 2000, Variety has reported.

Thereby joining the likes of , , and , the actor will play the man who becomes the object of affection of Heighl's character but is going to marry her sister instead.

May 02, 2007 07:54:35 GMT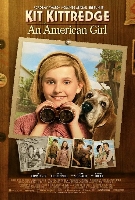 Looking for a fresh face to be featured in their project, filmmakers of "Kit Kittredge: An American Girl Mystery" are going to hold open casting calls at American Girl Place retail stores in three U.S. cities of Los Angeles, Chicago, and New York on May 7, 8, and 14, respectively, president of Picturehouse and HBO Films Bob Berney and Colin Callender have announced.

Calls are open to all girls of age eight to twelve who must be available for filming in Toronto, Canada from May 29 up to July 13, 2007. Complete information on the audition can be viewed at American Girl's where applicants can obtain release forms and audition scripts among others.

May 02, 2007 07:02:15 GMT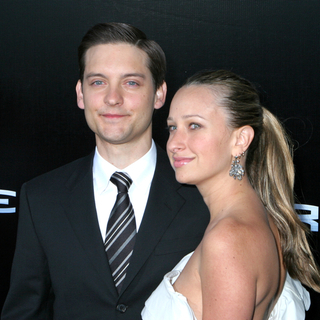 As the friendly neighborhood wall-crawler finally made his way back home to Queens, New York, big names from the franchise joyfully flocked down to celebrate the hero's return at the U.S. premiere of "" held on Monday night, April 30 at the 2007 Tribeca Film Festival.

Surrounded by the crowds of screaming fans, the actors walked down the black carpet, instead of red, seemingly got overwhelmed by the excitement and hysteria from the people coming down to attend the event.

May 02, 2007 04:39:31 GMT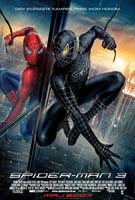 Spidey fever has truly attacked Asian continent with the arrival of "" on Tuesday, May 1, 2007 as the superhero saga reportedly sets records in every one of the eight Asian countries it debuted that day.

Largest tally was drawn from Japan where the flick successfully manages to reach opening-day sales of ¥415 million ($3.47 million), the biggest for a Tuesday in the territory. Pic previously encountered its worldwide premiere in the country's most populous city of Tokyo, on April 16.

May 02, 2007 03:44:11 GMT
Becoming the first major name to join the project, has given her agreement to take starring part in Walt Disney Pictures' comedy "South of the Border", Variety has revealed.

A live-action movie in which the animals will talk, the flick centers on a pampered Chihuahua named Chloe who gets lost during a vacation in Mexico and has to rely on her friends in order to get back home. Perabo will be billed as the bratty owner of the dog.

May 01, 2007 09:59:49 GMT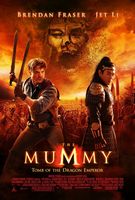 After months of speculations, finally the curtain is being lifted on who to play the lead character of Alex O'Connell in "The Mummy 3."

Variety has come up with news reporting that Universal Pictures and director Rob Cohen have chosen 26-year-old Luke Ford to assume the role, who is depicted as the son of Rick O'Connell, hero from previous "Mummy" installments played by . Here the character is said to follow his father to China and the Himalayas where they run into a new shape-shifting mummy, a former Chinese emperor cursed by a female wizard.

May 01, 2007 09:30:34 GMT
Looks like casting process for "The Night Watchman
1
" has gone to a quick pace indeed. Just couple of days ago picking up , the cop drama now has already had submitted into the cast lineup.
Though so, there is still no word yet on which role the "House M.D." star is set to play while Evans has confirmed that he will appear as a cop named Diskant. Other cast members, and , have already been billed to portray a Los Angeles police officer framed for murdering fellow cop and his former mentor also prosecutor, respectively.