November 21, 2007 09:06:38 GMT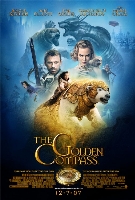 Considering itself to have full copyrights on "", New Line Cinema has taken a legal action against filmmakers of a home video documentary entitled "Beyond the Golden Compass: The Magic of Philip Pullman" upon finding out that the feature is timed to coincide with the theatrical release of the fantasy adventure.

Filed the week of November 12, 2007 in New York District Court, the lawsuit alleges Koch Entertainment, the company making the documentary, for violating New Line's copyrights while asking U.S. District Court Judge Kathleen Tomlinson to enjoin Koch from releasing the video. "Compass", based on the first of Pullman's "His Dark Materials" trilogy, has been expected to be a potential franchise starter for the giant studio, which has spent millions on the rights and marketing of the flick.

November 21, 2007 08:17:03 GMT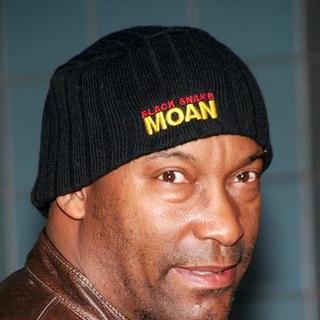 Relativity Media is prepping a new sci-fi thriller horror feature for the big screen. According to Variety, the project is titled "" and will be directed by "" maker John Singleton.

Scripted by Philip Eisner based on a story he wrote alongside Robbie Consing, the flick focuses on the residents of a small, snowbound town who band together to fight a mysterious horror that turns out to be an alien being unleashed by a plane crash.

November 21, 2007 07:41:10 GMT
Throwing another peek for "" online, Lionsgate Films has come up with a new featurette for the film in which writer, director and star discusses what he wanted to accomplish by returning to the iconic character.

The behind-the-scene piece also includes other interviews with actors Graham McTavish and Reynaldo Gallegos plus associate producer Christopher Petzer while presenting some new footage from the actioner. Catch it for real on section at AceShowbiz, or take a look at it down below.

November 21, 2007 06:50:20 GMT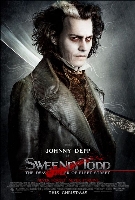 Previously spotted together in one poster, now the serial killer and his accomplice are featured separately this time. Yes, two new character posters of the upcoming "" have just been made available on the net, featuring the title character himself and Mrs. Lovett, played respectively by and .

The twosome's names, however, are not mentioned as they are only referred as the barber and the baker. In the poster, Depp's Todd is caught holding a blood-stained razor while Carter's Mrs. Lovett carries a plate full of meat pies with some human body parts like fingers and ear eerily popping out of them.

November 21, 2007 04:57:46 GMT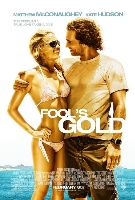 Bringing up an initial peek to its upcoming "", Warner Bros. Pictures has already launched the first trailer for the comedy, allowing us to see how the on-screen collaboration between and works.

While the content mostly centers on the two actors in their roles as an estranged marriage couple, it also features a number of footage made in and on the beautiful sea. Go check AceShowbiz's page to see the piece, or just take a look at it below.

November 21, 2007 04:09:55 GMT
Anyone seeing the new trailer for "" should find some footage was shown rather quickly, not to mention the shaky shots from the hand-held camcorder, that it was hard to take glimpses on the monster in the flick.

But cheer up now, folks, one segment from the piece featuring the creature has been turned into a slow-motion video which reveals parts of the beast for sure. Still, apart from what look like to be lower two legs and enormous torso, there's nothing more spotted from it.

November 20, 2007 10:19:04 GMT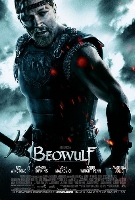 Wanna listen to the greatness of "" in engaging audio experience? AceShowbiz is providing you chance to have one by giving away five original soundtracks from the motion-capture epic, starting from now.

Fill in the submission form placed on AceShowbiz's section no later than December 20, 2007 to be one of the winners. Participants have to be U.S. and Canada residents and each only has one chance to register. Find more information on the link above.

November 20, 2007 09:35:30 GMT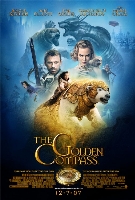 AceShowbiz is now holding a contest on "" and offering you chance to have an 8GB Apple iPod Touch along with another opportunity to win the Grand Prize of two round trip tickets to London, England.

Go to AceShowbiz's page to enter the contest as well as learn about the rule. Contest will end on December 23, 2007 with a winner being selected randomly after New Year.

November 20, 2007 09:14:51 GMT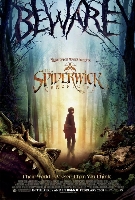 Another chance for us to catch more glimpses on "" has been provided by Paramount Pictures. That's right, a new trailer for the fantasy adventure has now made its way to grace the net.

Footage presented looks exciting and fantastical, showing a lot of promise that the movie can turn out good enough for fans of either fantasy genre and the original books. Check out the trailer on section at AceShowbiz, or just grab it down below.

November 20, 2007 08:32:32 GMT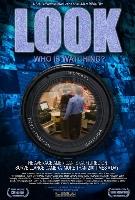 On December 14 this year, there will come a movie which no doubt will make us think twice in feeling we are alone when no one is around us. Yes, it's Adam Rifkin's latest directorial and writing work "", a film feature shot entirely from the point of view of the security cameras.

Presenting such contemplating topic, the movie should not only evoke big questions about rights to privacy, but also likely be worth of big attention, having won the Grand Jury Prize at this year's Cinevegas Film Festival. Since it's still about three weeks away from its theatrical release, do take a sneak peek on it down below for now.

November 20, 2007 06:58:18 GMT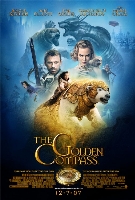 Now it's the turn of the armored bears of "" to be the center of attention among the moviegoers. Two clips centering on them have just been released by New Line Cinema, giving us closer looks on the species, known as Panserbjorn in the original books.

In the first clip, labeled "A Bear's Armor", Iorek Byrnison is spotted explaining to lead character Lyra Belacqua that a bear's armor is the equivalent of a human's daemon. The second, "Bear Fight", finds the bear engages in a breathtaking outdoor duel with Ragnar Sturlusson, the king of all the Panserbjorn and ruler of Svalbard.

November 20, 2007 05:18:08 GMT

After the mother, here comes the father. StarTrek.com has confirmed that producers of the highly-anticipated "" have just picked up Ben Cross to play Sarek, the Vulcan father of Spock following the casting of as Spock's mother Amanda Grayson.

A graduate of London's Royal Academy of Dramatic Arts, Cross shot to worldwide fame through his performance as runner Harold Abrahams in the Oscar-winning 1981 feature "Chariots of Fire." The British thesp next will be seen in the upcoming action flick "" which Brian Smrz directs for Screen Gems.

November 20, 2007 04:30:23 GMT
Forget the shaky, blurry, and dizzying bootleg trailer for "", folks, there has finally come the official, HD version of the piece on the net by now with an being brought to life.

Check out the HD trailer in QuickTime format in small, medium, and large size on section at AceShowbiz.

November 19, 2007 09:53:50 GMT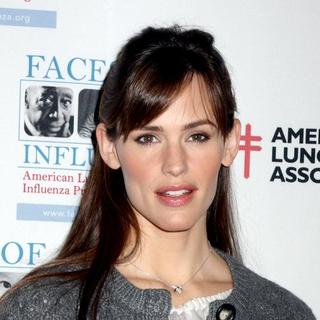 Recently debuted in Broadway production of "Cyrano de Bergerac", is currently engaged in negotiations to take starring part in comedy feature "This Side of the Truth", The Hollywood Reporter has revealed.

Project has already had British funnyman to topline. Garner is said to be up for the role of a beautiful woman whose heart Gervais' character is trying to win over despite the fact that she is way out of his league.

November 19, 2007 09:51:48 GMT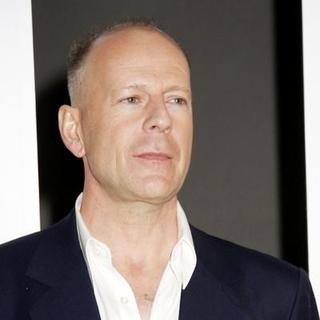 Jonathan Mostow-directed "" at last gets someone capable to lead its cast. Report from Variety has informed that producers of the sci-fi thriller have appointed to topline the project, just shortly after announcement on the postponed production of his other starring vehicle "."

Set in the near future where humans live in isolation and interact vicariously through surrogate robots who are better-looking versions of themselves, the project finds Willis as a cop who, through his surrogate, investigates the murders of others' surrogates. The man, however, is forced to venture from his own home for the first time in years and unravels a conspiracy.