August 01, 2007 07:40:27 GMT

Entering the realm of comic-book adaptations, Walt Disney Pictures is on its way to bring to the surface high-tech comedy "Pet Robots" based on a graphic novel of the same name alongside BenderSpink's Chris Bender and J.C. Spink, Variety has reported.

Names to direct, adapt, and star are still unknown yet, but it has been confirmed that Jake Weiner will executive produce with Jon Silk co-producing. Weiner is no stranger to the comic-book-adaptation thing, having previously co-produced 2005's "", New Line Cinema's film version of the John Wagner and Vince Locke graphic novel.

August 01, 2007 06:45:39 GMT

After struggling to get "Snow and the Seven" into the surface, Walt Disney Pictures finally is bringing the project into another phase of development as the studio has successfully tapped veteran music-video director Francis Lawrence to handle helming matters on the flick.

A live action East-meets-West take on the "Snow White" fairy tale, the fantasy adventure focuses on a British girl raised in 19th century Hong Kong who realizes that her destiny is to conquer an evil force. This thus leads her to get prepared to fight under the tutelage of seven Shaolin monks.

August 01, 2007 05:20:48 GMT

In anticipation to '' theatrical release, a soundtrack spawning beats by Andre Lockington (Xchange, , Saint Ralph) is brought on street to give early impact. The online release date is set for July 31 while the physical CD will be dropped August 7, just 3 days prior its movie release.

For this record alone, Lockington did a research on Japanese's Taiko and Sudanese percussion that will serve the basis of the whole orchestral arrangement. The overall sound of the scores is the meeting between modern digital vibe and medieval instruments.

August 01, 2007 04:29:53 GMT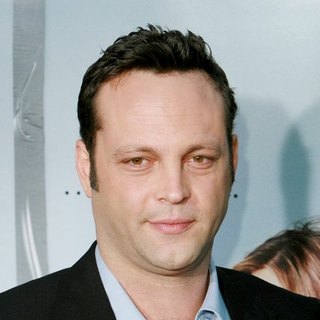 Appears to be keen enough to plant his name firmly in producing field, "" star has struck a two-year, first-look producing deal with Universal Pictures through his Wild West Picture Show Productions.

The funnyman and the giant film company will reportedly kick off the pact with three big screen features, each of which could be a starring vehicle for the actor. Already in development stage is "", a high-concept comedy based on idea hatched by Vaughn which will have its script penned by Dana Fox, who has also been tapped to write for "".

August 01, 2007 03:28:48 GMT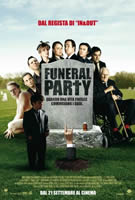 Arranging a high-profile list of film features showcased, organizers of the Deauville Festival of American Cinema have finally unveiled the lineup on Monday, July 30 in their celebration of the event for the thirty-third time this year.

While includes recent U.S. releases of "", "", and "", the festival delightfully gives large portion to the new Hollywood fare, listing up those such as "", "", "", and "."

August 01, 2007 03:08:00 GMT

This probably could be one good strategy worth to apply on in Hollywood film industry. Screen Gems has been reported to join forces with Maxim magazine to work together on making a new big screen feature under its banner, with Melissa Carter set to pen the screenplay.

Slated to be released under the title of "", the project is learned to center on a gorgeous transfer student who determines to keep her virginity and get all the promiscuous girls in school to abstain from sex. In response, the popular boys there ask the school stud to try to bed the girl and so, end her "virginity rocks" campaign.

August 01, 2007 02:34:00 GMT

Recently reported to give up his directing stint in "", Carl Franklin turns out to have found another potential vehicle to ride. The Hollywood Reporter has learned that the Richmond-born filmmaker is about to direct New Line Cinema's thriller "."

Inspired by true events chronicled in a PBS "Frontline" documentary, pic concerns a devoted father whose son faces thirty years jail sentence after being set up in a drug deal. Determining to reveal the truth, the man then boldly goes undercover in the drug world to make a bust that will free his son.

August 01, 2007 02:02:43 GMT

Making quite a surprising move in sparking a new project, Universal Pictures is on its way to develop "Shinobi", a remake to the 2005 Japanese action hit of which rights it has successfully obtained from Shociku, the company producing the movie based on Futaro Yamada's novel "The Kouga Ninja Scrolls."

In working on the project, the studio has already appointed Max Makowski to both pen and direct with Circle of Confusion and Spitfire Pictures producing. Makowski, whose latest big screen work was action comedy "One Last Dance", is said to begin working on the script immediately in hopes it can begin production early next year, infusing the film with elements from Asian gangster and ninja genres.

July 31, 2007 10:17:37 GMT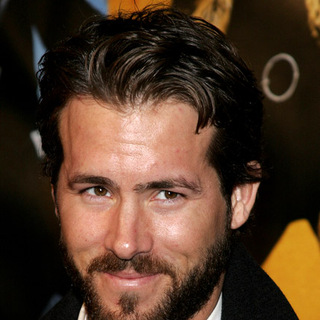 It appears that Touchstone Pictures' "" is close in getting its leading man by now. The Hollywood Reporter has delightfully come up with news informing "" star is currently engaged in talks to secure the role in the project, which is set to topline.

If everything goes smooth, Reynolds will then play Bullock's young male assistant who agrees to make a sham engagement and marriage with her when she suddenly faces deportation to Canada.

July 31, 2007 09:44:59 GMT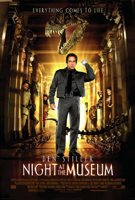 Looks like the adventures happening at New York City's American Museum of Natural History will have its continuation.

Yes, "" writing duo Ben Garant and Thomas Lennon have made an exclusive confirmation to Dark Horizons at this year's San Diego Comic-Con stating they are back for the sequel to the hit flick and have just started writing its script.

July 31, 2007 09:23:33 GMT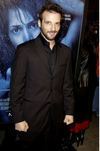 Wanting to add futuristic plus innovative ads and fake news footage as part of the flick, MNP, one of the production companies making "", is holding a new contest looking for ten-second clips of futuristic ads or news to be featured in the movie.

According to an announcement posted on the official MySpace for the sci-fi actioner , participants are required to make their works in HD format and submit them either by mail or by DVD before September 30, 2007. Winning clips are promised to be integrated on various screens depicted in the flick, such as futuristic TVs and personal tablets, while the creators will have their names mentioned in the credits.

July 31, 2007 08:53:58 GMT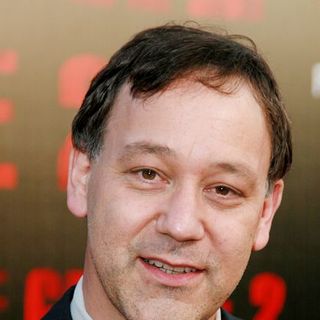 Seems hopes are pretty low to see David Koepp return to the web-slinging superhero franchise after his remarkable writing job in "."

Contrary to the report surfacing January this year that claimed the scribe was in talks to pen "", Sam Raimi has indicated to Empire no name has been tapped yet to write the project's script.

July 31, 2007 07:53:52 GMT

Again set to spread terror generated by feared animals as it did before through last year's "", New Line Cinema is noticed to about develop an untitled Croc vs. Shark project at its pit, Shocktillyoudrop.com has learned exclusively.

Teaming up with Material Entertainment to bring the project to life, the studio is currently in search for a director to handle the flick from script penned by Josh Rubin. Meanwhile, story reportedly focuses on a small, flooded Australian town swarming with sharks and crocodiles in the wake of the natural disaster.

July 31, 2007 07:08:07 GMT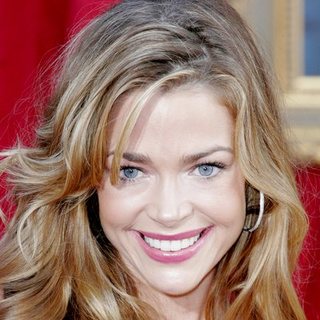 Seems preferring to stay longer in comedy genre following her stint in "", has secured her next starring role in a movie of the kind entitled "Deep in the Valley."

A production of Persistent Entertainment, project concerns two friends who get transported through a mysterious video booth to an alternate dimension where the world is straight out of an adult film. Other cast members include , , Rachel Specter, Kate Albrecht, Blanca Soto, , , and Chris McDonald.

July 31, 2007 06:08:48 GMT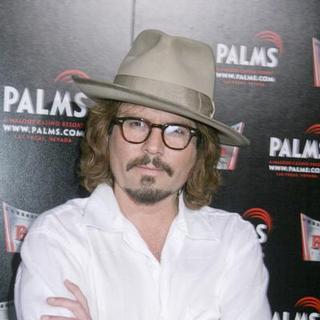 Floating in the air since its first revelation in May 2005, "" soon is going to take shape. Variety has brought in report pointing out that Warner Independent Pictures is now putting its priority on the project and moving forward to bring it into production with toplining.

Filmmakers of the movie are said to expect filming the drama adventure by the time Depp finishes shooting Mira Nair-directed "." Bruce Robinson has already been assigned to helm from his own script with Depp's Infinitum Nihil producing alongside Graham King's GK Films and Film Engine.