October 12, 2007 06:02:59 GMT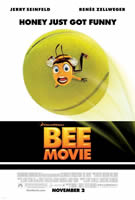 The bees are everywhere. They are buzzing and create abuzz with some new photos. DreamWorks Animation has made public some photos of the animation comedy movie "".

The flick, directed by Steve Hickner and Simon J. Smith, follows the story of a bee named Barry B. Benson who just graduated from college and finds himself disillusioned with the prospect of having only one career choice, honey. As he ventures outside of the hive for the first time, he breaks one of the cardinal rules of the bee world and talks to a human. He is shocked to discover that the humans have been stealing and eating the bees' honey for centuries, and ultimately realizes that his true calling in life is to set the world right by suing the human race for stealing their precious honey.

October 12, 2007 03:30:01 GMT

It is not until December 25th later this year that Universal Pictures' "" will hit the theaters, but the new trailer for the drama flick is online now.

The trailer is available for view through , ore else you can watch it below.

October 11, 2007 07:19:24 GMT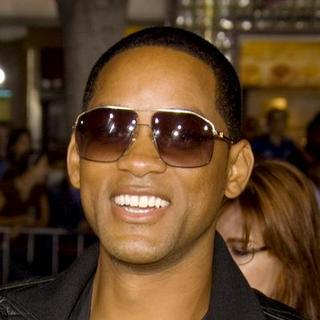 Having his latest big screen project, "," hitting the theaters December 14th later this year, adds one more film into his resume by agreeing to star in the forthcoming action-drama-thriller "."

Oscar-nominated film director Michael Mann is on duty to direct, and thus will make it the first time for him to reunite with Smith since they last worked together in "Ali," the 2001 Academy Award-nominated biographical film of boxing icon .

October 11, 2007 05:01:25 GMT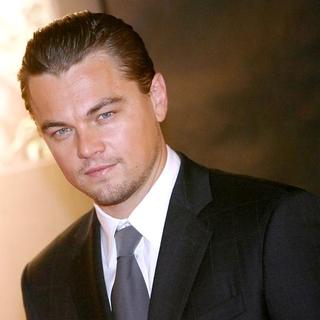 While Beau Willimon's play, "Farragut North," is headed for Broadway next year, with Mike Nichols reportedly in line to direct in what is said to be his stage debut, Warner Bros. is reported to be developing its big screen version with and expected to star in.

Not only the movie duo in talks to seize starring role in the forthcoming movie, but also having their production company, DiCaprio's Appian Way and Clooney and Grant Heslov's Smoke House, in hand to produce with Clooney eyeing the director seat as well.

October 10, 2007 09:52:06 GMT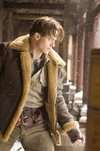 There's something new on Rob Cohen's of his new project "." A fourth behind-the-scenes clip has been submitted on it featuring the flick's lead actor .

Created by Todd Grossman, the documentary filmmaker for the movie, the clip follows Fraser as he shot a scene during a rainy day in Montreal Canada and the process behind it. Despite the not-so-friendly weather, the actor carried out his task seriously, taking shots of what seemed to be a comedic sequence where he is trying to catch a fish.

October 10, 2007 09:18:45 GMT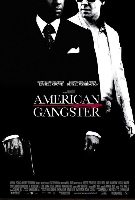 The promotional campaign for "" has extended to the small screen. Two new TV spots for the action crime drama have smoothly been brought up and now are available for moviegoers to check out on the net also.

Both posted on iKlipz by TheMovieBox.net, the TV spot seems to mostly center on 's character Frank Lucas while the one gives more shots of as Detective Richie Roberts, who attempts to bring down Lucas.

October 10, 2007 08:28:47 GMT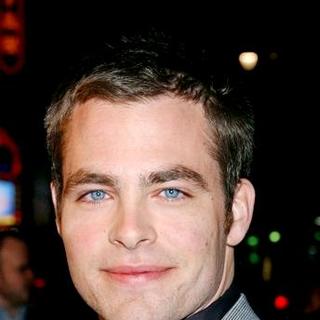 Seems Paramount is going on the fast track in constructing the lineup of "" cast. Just hiring as villainous Nero, the studio is learned by The Hollywood Reporter to have already got into discussions with "" star for a possibility to give him the role of the USS Enterprise captain, James T. Kirk.

On the same time, Pine reportedly is also in talks to take part in Joe Carnahan-directed "", which is set to topline. The Los Angeles-born actor will likely be billed as Junior Stemmons, the partner of Clooney's character, should deals are struck.

October 10, 2007 07:45:01 GMT

Unveiling the first look of its upcoming flick "", the 20th Century Fox has submitted online a teaser trailer for the sci-fi thriller by now, inviting moviegoers to take their initial glimpse on the Doug Liman-directed piece, which is toplining.

Runs almost two and a half minutes, the trailer is placed on the movie's but now can also be viewed via YouTube as seen below. It looks awesome, presenting many shots of the jumpers doing their jumps as well as confrontation between them and their hunters, the Paladins.

October 10, 2007 06:25:46 GMT

Things seem to go well on the fourth installment of "Terminator" series. Not only it eventually gets a title of "", it also finds Warner Bros. Pictures as the distributor for North American regions.

Warner is reported to have the first right to negotiation for domestic theatrical and TV distribution rights since it served the the same task on the project's predecessor "." Plans now are being made to start filming the movie in early 2008 for a summer 2009 release.

October 10, 2007 04:52:35 GMT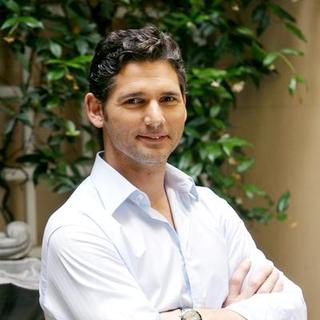 Australia now has its representative in the cast of Paramount Pictures' highly-anticipated project "." You got it right, Variety has confirmed that Melbourne-born actor is joining the lineup as a villainous character named Nero.

Bana's inclusion thereby fulfills the studio's expectation to get bigger-name thespian for the part besides that for the role of the Federation captain, which remains unfilled. The description of the character he is set to play, however, is being kept tightly under wraps for now.

October 10, 2007 04:19:27 GMT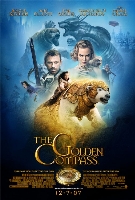 New Line Cinema has fulfilled its promise on "." Following the launch of the worldwide trailer for the movie at the Rockefeller Center, New York City, the studio has delightfully brought in the same piece on the net, definitely to the joy of those who were unable to attend the occasion, held yesterday, October 9, 2007.

Running at a little above three minutes on , the trailer presents more finished, polished footage from the fantasy adventure, pointing out how much the post-production has progressed on it. Plus, it also confirms the cameo appearance of as one of the Magisterium's members.

October 09, 2007 09:41:09 GMT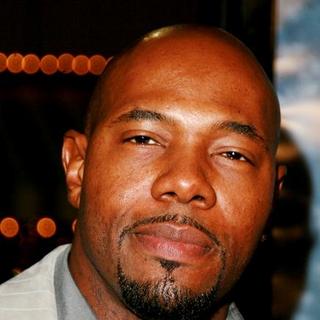 Seems "" will have a tough on-screen rival to face against. Variety has just reported that acclaimed filmmaker Antoine Fuqua is poised to handle helming task on a new big screen feature titled "Escobar", which will be a biopic about notorious Colombian cocaine trafficker Pablo Escobar.

Project is based on "Mi Hermano Pablo," a book written by Roberto Escobar Gaviria, Escobar's brother. Gaviria is known to have served as the accountant and confidant to Escobar while his company, STL Holdings, committed the life and literary rights of the Escobar family.

October 09, 2007 09:32:32 GMT

The black-haired, steel-gray eyed immortal being will probably not only have just one chapter of his adventures brought to the big screen. , the official Edgar Rice Burroughs tribute and weekly webzine site, has came up with delightful news claiming that Disney/Pixar, which appears to have secured the film rights to "John Carter of Mars", is intending to develop the movie as a trilogy.

The site reported that pre-production has got heated up on the flick, an adaptation of Burroughs's 11-volume Barsoom series. Pixar's honcho Jim Morris, director Andrew Stanton, and screenwriter Mark Andrews were said to have spent a morning exploring the massive Edgar Rice Burroughs archives in the ERB, Inc. offices on Ventura Blvd while also discussing the project with Burroughs representatives consisting of Danton Burroughs, Sandra Galfas, and Jim Sullos.

October 09, 2007 08:32:00 GMT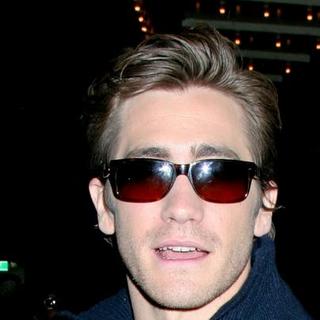 Works are lining up for to do. Recently signed to take part in "" alongside and , the actor has now got picked up to topline a new action feature from DreamWorks Pictures called "Untitled Moon Project."

Story is reported to focus on a private expedition to the moon and the race for lunar colonization. "" helmer Doug Liman will direct as well as produce alongside Simon Kinberg and Alli Shearmur, former Paramount co-president of production, who ankled the studio earlier this year.

October 09, 2007 07:49:48 GMT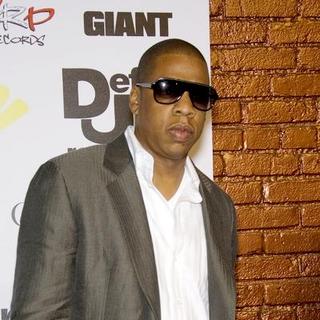 Getting inspiration for his upcoming album "" from the movie of the same name starring , apparently is also inspired to develop a big screen version of the record.

"What I really plan to do is shoot [American Gangster, the album] as a movie. Like a better Streets is Watching," so the rap mogul informed AllHipHop.com in a recent interview. "Doing it like a musical. Real stories and get somebody in there thatís [going do to]...real writing. Someone to shoot it like ĎGodfather.í I know thatís a little ungracious, but thatís how you gotta place it..."