October 19, 2007 05:07:49 GMT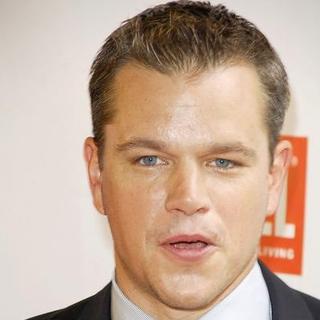 It appears that has got a change of mind about Jason Bourne, the former CIA assassin he played in the three installments of "Bourne" film series.

Previously signaled to have had enough of portraying the character at this year's Cannes Film Fest, the actor surprisingly said Thursday (Oct. 18) he was open to another chapter of the franchise, revealing his willingness to reprise his role should director Paul Greengrass wants to realize it.

October 19, 2007 04:17:25 GMT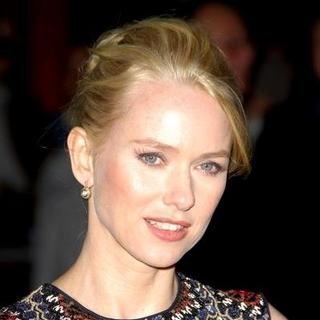 Coming to its fiftieth-first anniversary on Wednesday, October 17, 2007, the annually-held Times BFI London Film Festival marked its opening grandly at Odeon Leicester Square with David Cronenberg's "", which drew a round of applause from audience for its brutal key fight scene.

The red carpet gala for the Russian mob drama found two principal cast members and cheerfully made their way to the screening alongside Cronenberg. Watts looked finely beautiful in a ruby and sapphire-colored Derek Lam dress plus five-inch Dorothy-red Jimmy Choo shoes while Cassel got suave by dressing completely in black.

October 19, 2007 03:08:15 GMT

An official teaser one-sheet for the fourth installment of "Rambo" series has finally been brought to the surface by Lionsgate Films via IGN Movies.

The early poster is a simple one, merely showing the black-and-white back image of the titular character in the rain as you can see on the left. What draws the attention is the red letters that defines the title, which is simply read "."

October 18, 2007 09:45:07 GMT

Slated to make his way back into the big screen, is about to topline a new film feature entitled "Metal Birding" for Rigel Entertainment, Variety has reported.

A motocross action flick, project will find Bleu playing a motocross racer who aspires to win the Amateur National Championships, but has to juggle his passion for the sport while struggling to support his family. Shooting is targeted to begin next month in Vancouver, Canada with Jeff Woolnough helming from script by Jeffrey Nicholson and Joshua Leibner.

October 18, 2007 09:30:20 GMT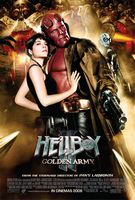 Surprise, surprise, the for "Hellboy 2: The Golden Army" has surfaced online with a pack of fun stuff.

It's an unusual move a studio rarely does in launching a film site, but nevertheless will delight fans of the franchise for sure. Containing many sections to be explored, the site features an interesting slot called "OnSite" where you can read director Guillermo del Toro's first Blog entry from the flick's Budapest set.

October 18, 2007 08:41:55 GMT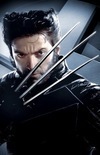 Gearing up for the "X-Men" spin-off about the claw-wielding mutant Wolverine, 20th Century Fox has announced the new title for the project plus the scheduled date of its release in theaters nationwide.

From now on, the Gavin Hood-directed is officially referred as "" and has a slated May 1, 2009 release date, which will put it against Walt Disney Pictures' animated feature of "." Production is set to begin later this year in Australia before moving to New Zealand and New Orleans.

October 18, 2007 08:12:55 GMT

Bringing back its annually held Horrorfest, After Dark Films has picked up six horror pictures to be featured as part of its 8 Films to Die For. Titles announced are "", "", "", "Frontiers", "", and "."

All movies will grace over 350 theaters across the States starting from November 9 up to November 18, 2007. In celebrating the event, After Dark offers All Access Passes and even chance to pre-order tickets as well as to grab the Goodie Bags on the festival's , an option they did not present last year.

October 18, 2007 05:05:36 GMT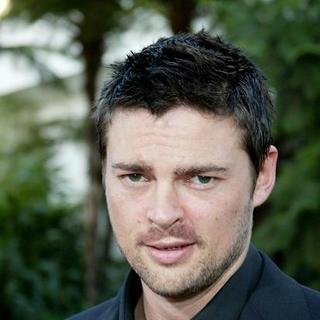 This month sure has become one delightful period to remember by the Trekkies, none other because it marks the casting made on principal characters for the highly-anticipated "." Now the project delightfully gets a new one in the lineup: as Dr. Leonard McCoy aka Bones.

StarTrek.com, the official site of the sci-fi franchise, has confirmed that the New Zealander has been signed on to play the young version of the USS Enterprise chief surgeon/chief medical officer, known for his catch phrase of "He's dead, Jim." The role, featured in the original Star Trek series, and the first six Star Trek films, was originated by actor DeForest Kelley, a native of Atlanta, Georgia who passed away in June 1999 due to stomach cancer.

October 18, 2007 04:10:21 GMT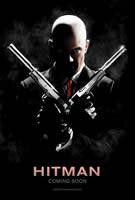 Though pushed back its original release date from this month to November 2007, 20th Century Fox apparently still puts "" as one of its film priorities. The studio has just launched a new for the thriller action, which also contains a number of new production stills from the flick.

The site does have several interesting features apart from usual goodies like the film synopsis, videos, and downloads. There you can read about the "Anatomy of a Hit", which provides description of the titular character, even things he regularly carries in conducting his operation. Also take time to play online game "The Killer App" or watch "Origins Webisodes".

October 18, 2007 03:08:56 GMT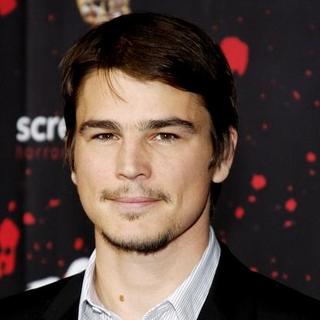 Something unusual marked the world premiere of "" in Los Angeles on Tuesday, October 16, 2007. Taking place at Grauman's Chinese Theater in Hollywood, the occasion surprisingly got a black carpet spread instead of the common red one, but this thankfully didn't seem to reduce the merry atmosphere on the spot, brighten up by the presence of famous names in Hollywood.

Major portion of spotlights certainly went to the some of the horror thriller's cast members who made their way to come celebrating the event. Male lead was spotted in semi-formal attire while his on-screen wife turned many heads with her animal-print ensemble. Others included , Mark Rendall, , and Megan Franich.

October 17, 2007 08:20:22 GMT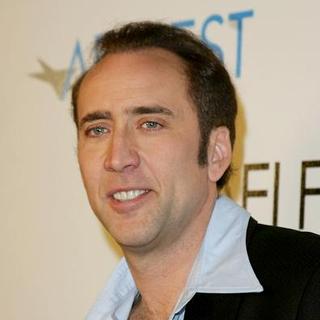 A massive pile of future acting stints apparently does not stop to take another into his resume. Already attached to a number of movies for the next three years, the actor has just been reported to sign for a lead role in "" that Focus Features is now baking.

Written by Larysa Kondracki and Eilis Kirwan, the thriller centers on a father who is in search for his college-aged American-born Muslim son, who gets missing overseas. Pic also marks the studio directing debut of Palestinian-born filmmaker Hany Abu-Assad, known for his work in Oscar-nominated flick "Paradise Now."

October 17, 2007 07:59:48 GMT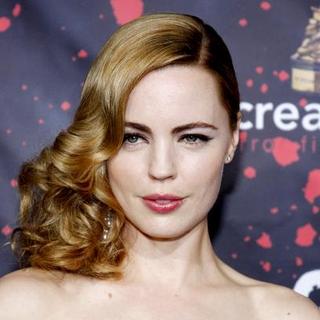 Earlier this month we already learned that production on Jan de Bont's "Stopping Power" was shut down by its production company Internationalmedia, but looks like there's a chance to see it get launched once more.

Bringing the new hope is the flick's lead actress , who insisted that the supposedly shelved project actually does not meet its end at all. ComingSoon.net has learned so during an interview with the beauty about her upcoming horror pic "."

October 17, 2007 07:41:18 GMT
The Skywalkers saga may have reached its completion on the big screen, but fear not fans, there will be more tales from the far, far away galaxy to be told of.

"Star Wars" maker George Lucas revealed to The Los Angeles Times yesterday, October 16, 2007 that he is planning a live-action spin-off of the phenomenal epic space film series for the small screen. The famed filmmaker admitted he has "just begun work" on the TV series, which will focus on the minor characters of the franchise.

October 17, 2007 06:53:18 GMT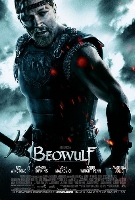 Looks like Paramount Pictures is being generous this time regarding its upcoming "." Yes, the studio has launched online not only one but three new TV spots altogether for the anticipated epic, surely being such a big treat for those looking forward for the film.

Featuring the same opening of the titular hero bracing the heavy rain on a boat, all of them can be found at the TV Spots slot of the Video section on the movie's , of which homepage has been changed. Each delightfully presents few new footage with one of them even revealing more characters of the flick.

October 17, 2007 04:13:40 GMT
Long been associated with two big film titles of "The Hobbit" and "", renowned filmmaker Sam Raimi openly voiced out his thoughts on the former project while giving a bit info on the latter one.

As reported by ComingSoon.net during the press conference for "" which he produces alongside Robert G. Tapert, Raimi expressed his willingness to continue backing up "The Hobbit" though he did consider Peter Jackson to be the best choice as the flick's helmer.