December 14, 2007 09:24:18 GMT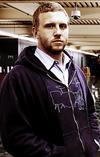 Shifting attention to horror comedy after releasing scare flick "", Columbia Pictures is now developing a movie of the kind titled "", Variety has revealed.

The studio is said to currently be in negotiations with Ruben Fleischer to get him as the project's director. Meanwhile, story revolves around the most frightened guy on Earth who leads a motley crew of survivors in a world overrun by zombies. The film's title itself refers to an old funeral home that is turned into a morbid attraction.

December 14, 2007 09:12:24 GMT

Back to the director's seat after last directed 2003's "", Stephen Norrington has been signed to assume helming duties for "", the remake of a 1981 mythical adventure of the same name, Variety has reported.

Production is expected to begin next year based on the script by Lawrence Kasdan, which was originally written by Travis Beacham. Thunder Road's Basil Iwanyk is producing for both Legendary Pictures and Warner Bros. Pictures, the latter also holding the North American distribution to the flick.

December 14, 2007 07:27:41 GMT
Unleashing another treat to the fans and moviegoers alike, Paramount Pictures has launched a special widget for J.J. Abrams-produced "" containing an extended clip from the movie as well as a contest giving chance to be the first to see the flick.

The clip contains the complete scene during which lead character Rob is at his party, followed by the horrible incident that cuts down the Liberty statue's head, all shots presented without any edits or cuts. Take a peek on the piece now down below.

December 14, 2007 04:53:37 GMT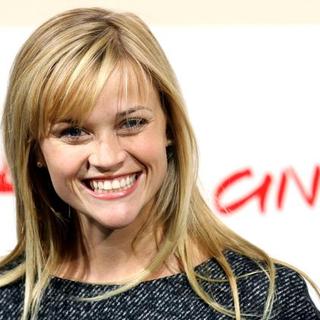 is reportedly in talks to join the cast of "Night at the Museum 2: Escape from the Smithsonian". According to reports, the 31-year-old Hollywood leading actress is being persuaded by the 20th Century Fox to portray Amelia Earhart.

Meanwhile, the movie sequel of "" which is directed once again by Shawn Levy is written by Robert Ben Garant and Thomas Lennon, the writers of "Night at the Museum". It will be filmed at the museum complex in Washington, DC and is going to be released on December 18, 2009 despite the fact that the original release date was scheduled on May 22, 2009.

December 14, 2007 03:32:29 GMT
"" leads the pack on the 2008 Golden Globes nominations. On Thursday, December 13, in the 65th annual Golden Globe Awards' nominees announcement, the drama movie was announced to be the receiver of seven nods, including Best Drama Picture, Best Director for Joe Wright, Best Screenplay for Christopher Hampton, and Best Original Score for Dario Marianelli.

However, unlike on other Golden Globes, this time "Atonement" will have to face hard competitions from six other nominees, including the two film critics' favorite movies, "" and "", as the Hollywood Foreign Press Association declared that they are breaking the tradition of listing 5 nominees for Best Drama Picture. The remaining competitors are "", "", "" and "".

December 13, 2007 09:05:17 GMT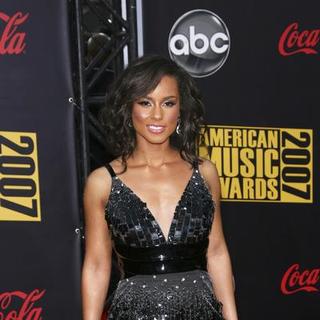 Taking her time to turn up at the Los Angeles premiere of her latest producing work "", has informed USA TODAY that she is now gearing up for a biopic about the life of celebrated singer Lena Horne with to topline.

"We're going to start filming next year," she revealed. "And we've got Alicia."

December 13, 2007 08:20:18 GMT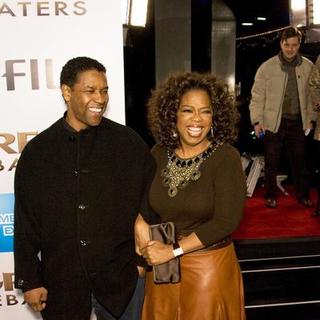 A bunch of lauded names in Hollywood film industry illuminated Hollywood's Arclight Cinerama Dome as they all gathered up on Tuesday, December 11, 2007 for the premiere of "", a production of The Weinstein Company set for theatrical release on Christmas Day this year.

Leading star and director cheerfully showed up alongside beloved wife Pauletta Washington before taking his time to pose together with producer , who sported a beaded Oscar de la Renta gown that night.

December 13, 2007 07:21:56 GMT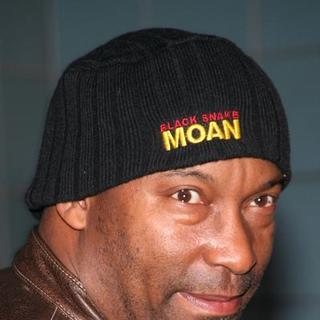 Finally a directing name has positively boarded "", 20th Century Fox's big screen version of NBC's popular series in the '80s of the same name.

Oscar-nominated filmmaker John Singleton has confirmed to USA TODAY that he is indeed set to direct the project, which creator of the original series Stephen J. Cannell is producing. Statement was made during his attendance at the premiere of -directed "" in Hollywood on Tuesday, December 11.

December 13, 2007 05:20:18 GMT

The official first trailer of 's "" has been released by Sony Pictures. In the beginning of the trailer, it can be seen that Adam Sandler's character is described as a great Mossad agent stating, "His training is lethal. His skills are legendary."

As what can be seen in the trailer, the comedy movie resolves around Sandler's character. He is an Israel Intelligence Agent who is forced to fake his death and move to New York City. In the city that never sleeps, he then changes his identity by becoming a hairstylist. The movie trailer suggested that in the beginning, nobody believes his new identity but he proves them wrong.

December 13, 2007 04:20:09 GMT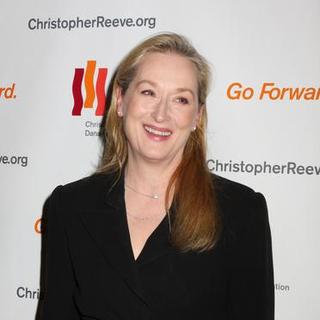 from "" have been released. The images that featured , , , , and are given exclusively to Cinematical.

Two of the pictures posted in the site's gallery depicted Seyfried's character, Sophie, dressed in her wedding dress, while three other photos pictured Streep jumping on a bed, standing against white wall and talking to Brosnan. On another image, Brosnan and Firth can be seen standing on a dock carrying their luggage.

December 13, 2007 03:07:26 GMT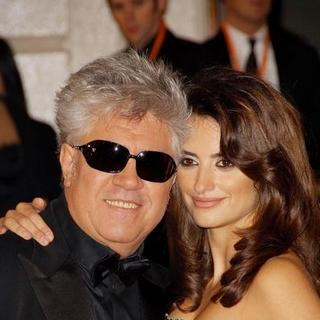 "Los Abrazos Rotos", translated as 'Broken Hugs', has found its helmer as Pedro Almodovar announced that he has decided to do the project. On Tuesday, December 11, at the launch of EMI's new CD compilation of 29 songs used in his movies, 'B.S.O. Almodovar', the 2003 Academy Award winning director gave out the confirmation.

On the occasion, the Spanish Director described the movie as a crazy love story saying that it is a "four-way tale of amour fou, shot in the style of '50s American film noir at its most hard-boiled." He also noted down that though there will be humor in the picture, "Abrazos" won't fall into the category of comedy. Apart from that, the helmer of "" hinted that it is set in the 90's and current day and will be characterized with "fate, the mystery of creation, guilt, unscrupulous power, the eternal search of fathers for sons, and sons for fathers" as quoted by Daily Variety.

December 12, 2007 09:57:26 GMT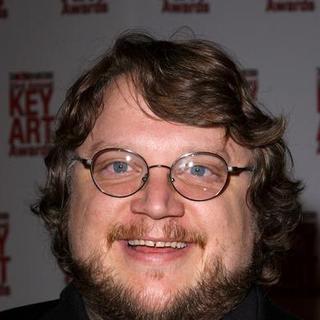 Setting up a new film project at Universal Pictures, renowned Mexican filmmaker Guillermo del Toro is about to make a thriller entitled "Haters" based on a book of the same name by David Moody, JoBlo.com has informed.

"Society is rocked by a sudden increase in the number of violent assaults on individuals," the site described the story. "Christened 'Haters' by the media, the attackers strike without warning. Their attacks are brutal, remorseless and extreme."

December 12, 2007 09:38:47 GMT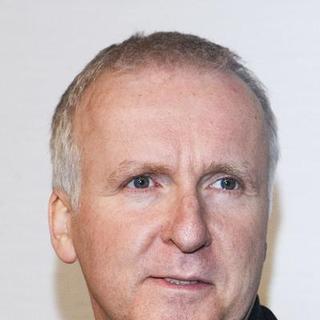 Making a change of plan on its big-budgeted project "", 20th Century Fox has announced that it has pushed back the release date of the movie from May 22, 2009 to December 19, 2009.

Being so, the James Cameron-directed flick will now open on the same weekend as his "Titanic" did in 1997. Moreover, the shifted date consequently also gives the filmmaker more time to work on the effects and much more time for additional theaters to install 3-D screens both in the U.S. and aboard.

December 12, 2007 09:08:24 GMT

Shooting on the sequel to 1998's "The X Files" finally got commenced on Monday, December 10, 2007 as expected, and early photos from the film's set in Vancouver have already made their way to come up online for fans of the sci-fi mystery franchise to look at.

Images captured mostly from the shooting that and did together though there is also that of rapper , clad in dark suit in his role as an FBI agent in the project. Head to to see all of the pictures.

December 12, 2007 08:22:58 GMT
A deeper look on the upcoming "" has delightfully been brought up on the net by the 20th Century Fox. The studio has just released a first five-minute clip from the flick in the anticipation for the movie to hit theaters on Christmas Day this year.

Arguably presenting a nice introduction of the film, the piece shows how a Predator ship gets crashed into the Earth before giving moviegoers shots of the Predator home planet. Catch the clip on page at AceShowbiz, or simply watch it down below.