January 23, 2007 07:45:43 GMT
Never tired to hone his acting skills, has smoothly landed his next big screen role which seems to be a promising one. MTV reveals that the "Wild 'N Out" host is about to take leading part in a high-profile biopic about tennis legend Arthur Ashe and set to undergo intense tennis lessons in the months to come.

"To me, the guy is an icon - not only in sports, but as an African-American," Cannon commented upon explaining why he took the role. "With all Ashe did for the culture, and acting as a civil-rights leader, I believe it's time that story needs to be told."

January 23, 2007 05:08:11 GMT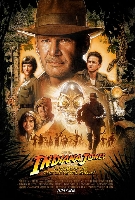 Though has already claimed to take a retirement from filmmaking, it looks that there is still a chance for moviegoers to see the veteran actor on the big screen again.

Previously confirming to U.K Teletext on the existence of the role of Dr. Henry Jones in "Indiana Jones 4", the Scottish thespian has indicated that he is in consideration to reprise the role, saying "perhaps" upon being asked by Scotland on Sunday on returning in front of the camera for the part.

January 23, 2007 04:29:53 GMT
Apparently well-satisfied with their recent collaboration in "", producer Marc Abraham and are re-teaming for another big screen feature based on one of Raymond Chandler's detective short stories, The Courier-Journal has learned.

While Abraham will definitely seat as the project's producer via his Strike Entertainment, Owen is likely to portray the leading character of private detective Philip Marlowe. Names to either write the script or direct have not yet been known, though.

January 23, 2007 03:36:10 GMT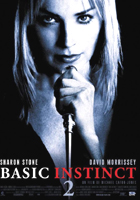 Staying faithful to its tradition in listing the nominees of its Razzie Awards one day before the AMPAS' announcement of its Oscar nominations, the Golden Raspberry Award Foundation (GRAF) has smoothly revealed yesterday, January 22, titles and names for this year's contenders of the worst achievements in filmmaking.

Scoring the most are both "" and "" as each landed seven nods, followed by "" and "" with six and five nominations, respectively. All of them 'successfully' gained a slot in the category of Worst Picture as well as in that of Worst Screenplay together with "", which collected four nods altogether.

January 22, 2007 09:50:40 GMT
Taking another project to work on together after their collaboration in "", Rogue Pictures and Intrepid Pictures are set to develop "Couriers" based on a series of action graphic novels of the same name of which movie rights they have secured.

Written by Brian Wood and illustrated by Rob G, the series centers on the adventure of a pair of gun-toting mercenary couriers named Moustafa and Special who carry out jobs that other couriers do not, like large cash transfers, protection, assassinations, and blockade-running.

January 22, 2007 09:32:28 GMT
Taking bold decision in developing "", Columbia Pictures has picked up a first-time feature director Mark Teitelman to helm the flick, which is intended to be a teen comedy feature.

Written by Gina Wendkos based on her own pitch, the picture presents a story that is set in motion as beauty and brains duke it out in high school, changing the perception of "popular" and crumbling the power structure.

January 22, 2007 09:17:17 GMT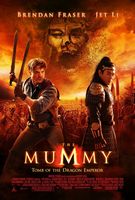 After being tightly kept under wrap, Universal Pictures finally lets loose the story of "Mummy 3." SCI FI Wire has gained information from the project's co-writer Alfred Gough that the flick will still revolve around the O'Connell family with their grown son while presenting a new mummy as well.

"We figured out a really good family story with Rick and Evie, and [their son] Alex is now grown up," he remarked. "So it's really interesting."

January 22, 2007 08:51:38 GMT
Yes, the story of the web-swinging superhero still continues on the big screen. The Superhero Hype! has pointed out that Sony Pictures is moving forward to the fourth installment as it learned from a very reliable source that "" scribe David Koepp is involved in talks to pen the script for the project.

Apparently, the hype surrounding "" has proven effective enough for Sony to finally decide to make the fourth. The third one previously received phenomenal reaction when footage of the flick was screened at the Consumer Electronics Show (CES) in Las Vegas several weeks ago.

January 22, 2007 08:03:20 GMT
Honoring various fields of media work for their fair, accurate and inclusive representations of the lesbian, gay, bisexual and transgender community and the issues that affect their lives, The Gay & Lesbian Alliance Against Defamation unveiled on Sunday, January 21 in Park City, Utah the contenders of its GLAAD Media Awards.

For film categories, the organization selected five titles each for that of Outstanding Film- Wide Release and Limited Release. Competing in the former one are "", "", "", and "" while "", "", "", "", and "Summer Storm" will all vie for the latter.

January 22, 2007 06:48:34 GMT
Here's supposedly one perfect movie for F1 die-hard fans. The Hollywood Reporter has learned that Oscar-winning producer of "The Lord of the Rings" trilogy Barrie Osborne is developing a biopic of Bruce McLaren, one of the F1 racing car legends.

No words yet on either the helmer or the cast, but Osborne has already picked up Oscar-winner Dan Hennah as the film's production designer with motor sport enthusiast and veteran international broadcaster Michael Garlick co-producing.

January 22, 2007 05:16:19 GMT
Boldly continues to deal with sensitive topic after "", Paul Greengrass is collaborating once again with Working Title Films to depict the aftermath of the Iraq invasion in "Imperial Life in the Emerald City."

Based on the Rajiv Chandrasekaran's book, the project concerns the author's experience when he witnessed Americans' chaotic attempts to set up a provisional government in the area around Saddam Hussein's palace. "" producers, Lloyd Levin, Tim Beva, and Eric Fellner, are all back to serve as the producers with Universal Pictures to distribute.

January 22, 2007 04:36:30 GMT
A surprise marked the ceremony of PGA Awards as the Producers Guild of America held the event for the eighteenth time on Saturday, January 20, 2007. Includes over 2,800 members of the producing team worldwide in its membership, the organization finally picked up producers of "" as the recipients of its Darryl F. Zanuck Producer of the Year Award in Theatrical Motion Pictures.

Bestowing the honor to the offbeat, dark comedy's producing team consisting of Marc Turtletaub, David T. Friendly, Peter Saraf, Albert Berger, and Ron Yerxa, the Guild also granted "" producer Darla K. Anderson the Producers Guild of America Producer of the Year Award in Animated Theatrical Motion Pictures and "60 Minutes" producer Jeff Fager that in Non-Fiction Television.

January 22, 2007 03:37:31 GMT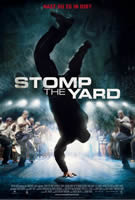 The step dancing fever has indeed become an epidemic among the moviegoers if looking on the prolonged success of "." Yes, the urban dance drama again comes out as the No. 1 movie in its second round on the weekend box office after satisfyingly gathering $12.2 million, slightly above "" that still manages to add $12 million into its second place-feedbag.

Behind the family-friendly comedy pops up musical drama "" on the heels of its Golden Globe Award last Monday for the best comedy or musical feature title. Rises one notch from its last-week position, the Paramount Pictures release this time collects $8 million to firmly put newcomer "" on the fourth place as the thriller remake opens below pundits' expectation at $7.8 million.

January 19, 2007 12:07:48 GMT
Wanna see the big names in 'Black Hollywood' appearing together in one screen? Do keep an eye on this project from Brett Ratner, folks, as the filmmaker has successfully enticed the likes of , , and to all take part in a movie he is about to make, which is still untitled yet.

Set to be produced and distributed by Universal Pictures, the flick is said to be developed as a black version of the popular "Ocean's Eleven" and its sequels. Adding the hype, "" scribe Russell Gewirtz is confirmed to work on the script while is reportedly engaged in talks with Ratner for a starring slot in the movie.

January 19, 2007 11:27:35 GMT
Quickly nabbing her next stint in filmmaking after "", Mira Nair has been confirmed to be the helmer of "", a collaborative big screen project between Warner Bros. Pictures and Initial Entertainment Group.

Based on Gregory David Roberts' novel of the same title, the action drama follows an Australian heroin addict as he reinvents himself as a doctor in Bombay after escaping from a maximum-security prison. Eric Roth is on duty to pen the script with to both star in and produce via his Infinitum Nihil. Filming is likely to begin this fall for a possible 2008 release.