November 07, 2007 06:41:35 GMT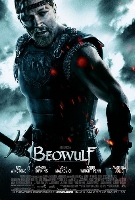 Apparently there's still much more to look at "" though its release date is drawing near and its premiere was already held. Being extremely generous, Paramount Pictures has launched not only one but eight new clips from the motion-capture feature, certainly for us to feast our eyes on.

Sure lead us to understand more about the story, all clips obviously carry tons of new footage within while giving longer look on the characters besides the hero, Grendel, and Grendel's mother, voiced by .

November 07, 2007 05:23:42 GMT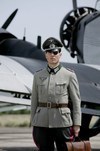 While waiting for its teaser trailer to come, United Artist has delightfully put an official behind-the-scene promo for WWII thriller "" on the net, delightfully allowing us to take our first look of the moving pictures from the flick's set.

The featurette seemingly is an elaborated version of the promotional clip shown previously on Entertainment Tonight. Much of the content is more or less the same, still featuring tons of shots on as Claus von Stauffenberg and interviews with the cast as well as the film's crew, only the footage is presented in different order.

November 07, 2007 04:57:54 GMT
There's something new on the promotion of Walden Media's upcoming fantasy flick "." Sony Pictures as the studio distributing the movie has launched an for the flick, submitting few interesting features in.

Not only find a filmmaker blog where they discuss the behind-the-scene things, you can also play three different games consisting of a puzzle game, a match game and a Crusoe cruiser. More interesting is the "Life Stages" section in which you can take a look at a timeline showing the creature from egg to full-grown stage.

November 07, 2007 03:30:47 GMT
Well, this no doubt is such a rare chance that probably only happens few in a lifetime, especially for those of you aspiring actors. Producers of the highly-anticipated "" is going to hold an open casting call looking for extras to play Vulcans and cadets as well as those with 'unique facial features' in the project!

Announcement was posted on under the code name "Corporate Headquarters." Audition will take place at 3108 W. Magnolia Blvd., Burbank this Saturday, November 10, 2007 from 2:30-5:00 PM.

November 06, 2007 09:34:15 GMT

In promoting its upcoming heist comedy "", Overture Films as the studio distributing the flick nationwide has collaborated with the California Lottery to partner in creating a movie-themed Scratchers game featuring the movie.

Images of the flick's three leading ladies , , and will be printed on the special-edition tickets, which will be available at over 19,000 Lottery retail locations throughout the U.S. starting late this month. Through the tickets, you can have chance to not only win cash prizes ranging from $10 to $1,000 but also a slew of exciting second chance prizes.

November 06, 2007 08:43:05 GMT
The legendary hero from the Old English poem finally made his first appearance on the theater's screen exclusively as a number of big Hollywood names celebrated the world premiere for "" yesterday, November 5, 2007 in Los Angeles, California.

Most of the star-studded cast members were spotted to turn up for the special occasion with director Robert Zemeckis also present, accompanied by his beloved wife Leslie Harter Zemeckis. The pack included , , , , , and certainly , who brought along her partner .

November 06, 2007 07:38:04 GMT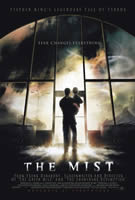 Special treat is being given from Dimension Films to all of Internet users. A new Internet only trailer for Frank Darabont-directed "" has already been launched onto the net by now, which certainly gives us a couple of new footage to look at.

Going slightly over two minutes, this new piece can be reached through a link at AceShowbiz's section, or just check it out down below.

November 06, 2007 05:26:03 GMT

Not only about to screen horror movies, After Dark Films turns out to also have something else in mind on how to give more entertainment to the horror fans. That will be Horrorfest parties slated to be held in New York City and Los Angeles!

These two occasions will take place at the same time on Saturday, November 18, 2007 from 10:00PM up to 2:00AM. The New York party will be held at while that in L.A. will happen at . Do click both links to learn more about the parties.

November 06, 2007 03:37:51 GMT

We have already seen as mob leader Frank Lucas in currently-shown "", and now, we can also take a look at him as a college professor in a film he himself directs.

Yes, an initial theatrical trailer for "" has smoothly made its way to greet moviegoers online. Spinning a little over two and a half minutes, it is now available at , but you can find a link to it as well via page at AceShowbiz.

November 05, 2007 09:44:41 GMT

Two shining stars are about to join forces to illuminate a new big screen project from Red Wagon Entertainment and Persistent Entertainment. Report brought by The Hollywood Reporter claims and are both attached to topline "", a risque political satire set to be directed by "Three Kings" maker David O. Russell.

Biel is said to play a socially awkward small-town receptionist named Sammy Joyce who accidentally gets a nail shot into her head by a clumsy workman, leading her to go on a crusade to Washington to fight for the rights of the bizarrely injured. As for Gyllenhaal, the actor will portray an immoral congressman who takes advantage of her sex drive and capitalizes on her crusade as she heads into her own career in politics.

November 05, 2007 09:18:53 GMT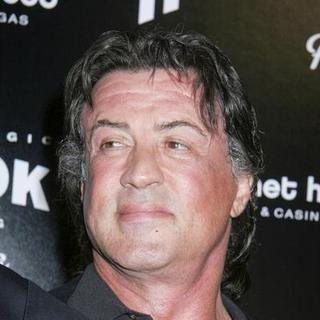 This time, it will be a remake for instead of another sequel. Variety has reported that the action star now is engaged in talks to both direct and topline "", an MGM redo of its 1974 crime drama starring Charles Bronson.

"We are looking at our library to determine which potential franchise properties make the most sense for us to produce, and 'Death Wish' was clearly one of that jumped out," MGM chief operating officer Rick Sands remarked. "We hope to get a deal done with Sylvester Stallone to direct and star, and like the 'Rocky' and 'Rambo' films, we see this as another potential franchise for him."

November 05, 2007 08:49:05 GMT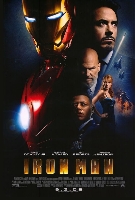 Time to witness never-before-seen footage from "", folks. An international teaser trailer for the flick has been found out to have already circulated on the net by now, which sure gives you another look on the highly-anticipated superhero movie.

Running almost one minute on , the teaser opens grandly with explosive shots before shifting to the abducted Tony Stark forging his armor to rescue himself. What's special here is that we can get more glimpses of as Virginia 'Pepper' Potts, Stark's executive secretary.

November 05, 2007 07:50:44 GMT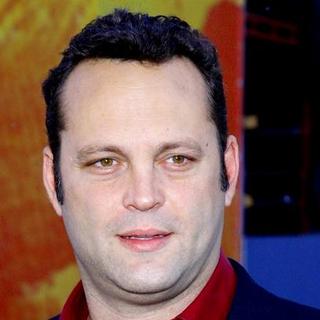 The joy of Christmas already hit Hollywood on Saturday, November 3, 2007 as the celebration of the world premiere for "" took place at the famous Graumanís Chinese Theater.

Snow was falling down on the red carpet while a white Christmas three was erected near the film poster, all greeting the flick's cast members and guests upon their arrivals on the scene.

November 05, 2007 06:54:51 GMT
Apparently battling his foes is way much easier for Batman than plunging into Hong Kong harbor's water.

Report from South China Morning Post has just informed that producers of "" were forced to cancel a scene involving the superhero jumping from a plane into the city's famed Victoria harbor due to water pollution. Those studio execs seemingly considered the water quality there was horribly poor and so, could pose a potential health risk for the one conducting the stunt.

November 05, 2007 05:26:27 GMT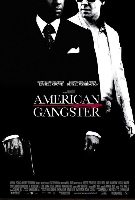 Good reviews and packed theaters are obviously two desired goal every big screen title aims for when it comes to the surface, and it appears that true-life crime saga "" has achieved them both to secure the No. 1 spot on the weekend box office running November 2-4, 2007.

Surpassing the expectations of its distributor, the Universal Pictures release successfully sold $43.6 million worth of tickets during its three-day debut, a remarkable number its fellow newcomer and closest competitor "" failed to beat. Despite the heavy marketing, the family cartoon sadly fared less with $38 million, but it was powerful enough to push last-week champ "" to number three as the horror pic scored way lower at $10.3 million.