May 18, 2007 11:11:59 GMT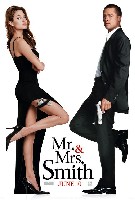 Despite the success of the big screen version, the TV adaptation of "" apparently gets slightly stumbled on its way to have itself aired on the small screen.

The Hollywood Reporter has learned that ABC, for which the big-budgeted pilot of the series was produced, has ended up passing on the project, and thereby prompts Regency Television to put it on the market for sale. However, as part of Regency's deal with ABC, the production company was granted an early release.

May 18, 2007 10:45:34 GMT
On the move to make a high-concept comedy, Universal Pictures is developing an action buddy comedy entitled "" following its successful attempt to secure the film rights from acclaimed filmmaker Joe Carnahan.

Carnahan previously worked on an outline of the project with actor , who hatched its premise and later hooked the studio. Here the Sacramento native reportedly will write to direct as well as produce alongside Richard Gladstein and the thesp, who is also set to be the flick's leadstar.

May 18, 2007 10:25:13 GMT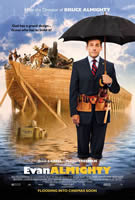 Making a chain in promoting "", Universal Pictures has posted an extended clip for the comedy flick on the web in its follow-up to the exclusive first look at it that was aired in a simultaneous "roadblock" on ten of NBC Universal networks yesterday, May 17.

Available on , the scene runs over two minutes, depicting the titular character as he encounters various kind of animals along the way to his office, especially a great number of birds.

May 18, 2007 09:46:35 GMT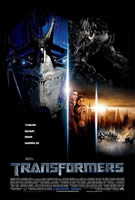 Gearing up its promotion on the highly-anticipated "", DreamWorks has wonderfully brought to the surface a new TV spot for the movie followed by a new domestic trailer on the web and another footage in Dutch version.

Aired during Fox's "American Idol" on Wednesday, May 16, the TV spot now can be seen online at while the domestic trailer is exclusively available at in both standard and HD format.

May 18, 2007 08:50:35 GMT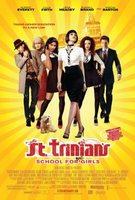 Manages to secure a slot in the swelling lineup, has reached deals to take part in comedy flick "", joining those like , , , , and Jodie Whittaker, The Hollywood Reporter has learned.

A new film take on the classic British comedy franchise that spawned several popular movies in the 1950s and 1960s, the picture presents a story about a motley crew of ungovernable girls studying at the infamous school who tries to save the institution from financial meltdown with their wit and ingenuity. Also onboard to star are model , comedian , and U.K. pop act .

May 18, 2007 08:15:20 GMT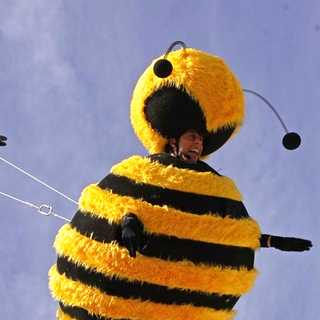 Repeating the PR stunt it previously did on 2004's "", DreamWorks Animation once again gives different color at this year's Cannes Film Festival as it held promotion for its latest animated work "" Thursday, May 18 at the beach of the Carlton Hotel on the Croisette.

In a way that could be described as hilarious yet memorable, star , who voiced a bee named Barry B. Benson in the feature, got himself dressed as the hairy insect to perform a stunt flying on a metal cable from the hotel down to the Croisette with fellow funnyman , who also serves as a voice in the film, emceeing the event from the end of the Carlton Pier.

May 18, 2007 07:28:32 GMT
About to be seen once again as Tia Dalma in "" late this month, is reported by MTV to have given her agreement to co-star in Fox Searchlight's high-profile thriller drama "The Night Watchman", previously known as "Night Watch (2008)."

With this inclusion, Harris then is joining the likes of , , , , rapper , and in the cast. Pic will find Reeves portray an alcoholic veteran LAPD cop who gets framed by his former mentor, played by Whitaker, in the murder of a fellow officer.

May 18, 2007 06:24:31 GMT
FFollowing the submission of a new TV spot for the flick online at Moviefone, Warner Bros. Pictures has delightfully launched the new official and sites for the highly-anticipated "" on the web.

Both sites feature new wallpapers, photos, and media as well as the synopsis and trailer of the movie. In the meantime, fans can also enroll in to get access to download wallpapers, skins, banners, images, and buddy icons while sending messages that will appear on the front page of the site.

May 18, 2007 04:49:01 GMT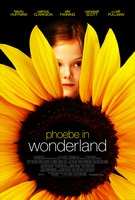 Making up a really promising lineup of cast, , , , and are all coming onboard to bring highlight to a comedic feature entitled "", Variety has learned.

Fanning will play a rebellious little girl who clashes with the rule-obsessed authority figures in her life while Clarkson is billed as her unconventional drama teacher whom she seeks enlightenment from. No words yet on the roles Huffman and Pullman are going to portray.

May 18, 2007 04:47:54 GMT
Both are striking actress possessing remarkable acting talents, and have reached deals to star together in "", the biopic about the three Bronte sisters who all were known for their literary works.

Already had , , and Ben Chaplin lined up in the cast, the picture will likely follow the sisters as they emerge from beneath the wing of their eccentric, domineering father and their beloved brother's drug-addled demise to become history's most famous authors.

May 18, 2007 04:46:45 GMT
Never ceases to promote the flick, Walt Disney Pictures has delightfully brought up a new trailer for "", its latest CGI animated feature made with Pixar, on the net.

Available in Japanese version at , the trailer surprisingly shows a full scene from the film as it introduces how Remy and Linguini form their friendship.

May 18, 2007 04:42:10 GMT
Nabbing a great challenge in his bright career, has snatched a coveted part to play legendary rocker in "", a biopic of the music artist that Ted Hope's This Is That Productions and Traction Media are executive producing.

Chronicles Pop's early years with his band The Stooges, pic reportedly is budgeted between $6 million-$8 million with Pop already "given his blessing" to it though he won't take any part in.

May 18, 2007 04:40:20 GMT
Taking a flight from his regular works in sci-fi movies and video game adaptations, Paul W.S. Anderson is going to direct "", a remake of the 1980 British crime thriller starring and , BBC News has revealed.

The original found Hoskins becoming an East End gangster whose criminal empire comes under attack from a wave of mysterious bombings. The new take, however, is said to be "refreshed" with a modern setting.

May 18, 2007 04:39:06 GMT
Taking a step back behind the camera in the follow-up to his 2005 effort "Romance & Cigarettes", John Turturro is about to direct "", which turns out to be the third film in the Theo Van Gogh remake trilogy.

Pic is said to be a new version of slain Dutch filmmaker Van Gogh's 1994 movie "06" revolving around two lonely souls who meet through a sex chat line. It is titled after the digits required to dial such lines in the Netherlands.

May 18, 2007 04:37:46 GMT
Renowned, prolific producer Scott Rudin gets a new project to take care of. Variety has reported that the New York native is teaming up with Craig Perry to produce family comedy "" for Walt Disney Pictures.

While stars and director have yet to be named, Matt Lieberman has already been hired to pen the script with Sheila Hanahan Taylor executive producing. Pic is likely to be Lieberman's feature writing debut as he recently penned upcoming "Dr. Dolittle 4" for Fox Home Entertainment.