April 16, 2007 07:10:22 GMT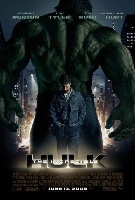 The flow of great talents toplining superhero flick continues to stream down the Hollywood's film industry. Going on the same path his fellow Oscar-nominee has taken in "", has delightfully been confirmed to star as the titular character in "", the follow-up to Ang Lee's 2003 effort "" based on Marvel Comics' character created by Stan Lee and Jack Kirby.

"Edward Norton is a rare talent and one of the most versatile actors in the business," Marvel Studios' production president Kevin Feige said in a statement. "His ability to transform into a particular role makes him the ideal choice to take on the character of Bruce Banner and the Hulk. Edward is perfectly suited to bring one of the most popular and important Marvel icons to the bigscreen in a new and exciting way."

April 16, 2007 05:00:58 GMT
Here goes another accolade for "" following its triumph to nab Best Comedy at this year's Empire Awards. Depicting the road trip commenced by a dysfunctional family to a child beauty pageant, the flick delightfully was named the Outstanding Film-Wide Release by the Gay and Lesbian Alliance Against Defamation as it presented its 2007 GLAAD Media Awards in Los Angeles on Saturday night, April 14.

Successfully beating off other four contenders of "", "", "", and "", the dramatic comedy has already collected a number of prestigious film honors this year, notably two Oscars for best original screenplay and supporting actor for . Other noted prizes earned include those at SAG Awards, PGA Awards, and BAFTA Awards.

April 16, 2007 04:12:08 GMT
The act of peeping is likely getting much concern from most moviegoers for now as the Peeping-Tom thriller "" successfully grips major attention to strive as the top movie in its debut on domestic box office ended April 15, 2007.

Collecting a satisfying number of $22.2 million worth of ticket sales, the teen-oriented flick thereby ends the two-week reign of "", pushing it to the second rank after the skating comedy turns out to fare lesser at $13.8 million. Also has to go one notch below is Disney's CG-animated adventure "" for its decent effort to add $12.4 million into its pocket.

April 14, 2007 06:45:16 GMT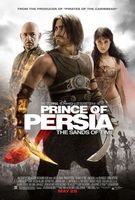 This time, the fate of King Sharaman's son lies in the hand of Michael Bay. Yes, the action filmmaker is reported by IESB.net to have assumed helming duties for "", an adaptation of Ubisoft's popular third-person action adventure video game of the same name.

Developed under Walt Disney Pictures banner for a 2009 release, the movie is said to take some elements from the game to use them in building a new story in the vein of "Pirates of the Caribbean" film installments. It is expected to be the next big screen project of Bay after his highly anticipated feature "", which is set to hit theaters on July 4 this year.

April 14, 2007 06:43:11 GMT
Looks like development of "" is running rather velvety as the flick now already has three promising names in its cast namely , Romain Duris, and , who is set to make her feature debut here.

A co-production of France's Fidelite Films and Canada's Christal Film Productions, the supernatural thriller is based on Guillaume Musso's novel "Et apres..." and will see Duris as a workaholic lawyer drifting away from his ex-wife, played by Lilly, and daughter. In one occasion, he unexpectedly stumbles into Malkovich's character, a mysterious doctor named Joseph Kay, who claims to be have the power to sense when people are about to die.

April 14, 2007 04:28:46 GMT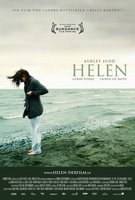 Smoothly launching back her acting career back on the track with "" and "", has reportedly given her commitment to star in a gut-wrenching drama entitled simply "."

Marking the first English-language feature from German writer/director Sandra Nettelbeck, the picture will find the Chicago-born actress as a talented professor forced to come to terms with her clinical depression. Filming is slated to begin September this year in the U.S. under Berlin-based Egoli Tossell banner in collaboration with Echo Lake Productions supported by German regional subsidy Filmstiftung NRW.

April 14, 2007 04:02:06 GMT
Brought together again for the first time since 1986's "Down and Out in Beverly Hills", and are both set to evoke moviegoers' laughs through a new comedy feature titled "", Moviehole has revealed.

A Walt Disney Pictures production, the project finds Dreyfuss as a seventy-something widower who becomes more free-spirited and romantic when he retires, unnerving his forty-something children and delighting his adoring teen grandson. "" director Garry Marshall has been tapped to helm with Jillian Tohber penning the script.

April 14, 2007 03:28:49 GMT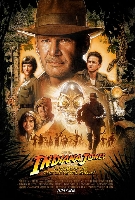 Well, turns out that Variety's report back in March about 's inclusion in "Fourth Installment of the Indiana Jones Adventures" appears to be true indeed despite the actor's denial shortly thereafter.

Director Steven Spielberg and executive producer George Lucas finally announced on April 13, 2007 that the "" star is officially cast in the highly anticipated project, which is scheduled to enter production June this year. What role the young actor will play, however, is still undisclosed apart from his remark that it will be "sort of the sidekick character."

April 14, 2007 02:41:14 GMT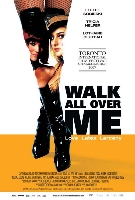 Seems to have no shortage of film offers, has reached deals to be the leadstar of a thriller comedy entitled "", Variety has reported.

Here she is billed to portray a small-town Canadian cashier who gets caught up in the misadventures when she takes on her roommate's identity. Also included in the cast is Darcy Fehr with names like , Michael Eklund, and Jacob Tierney being attached to co-star.

April 14, 2007 02:40:13 GMT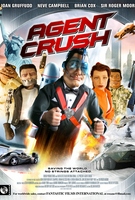 Set to wear headset and takes the microphone, has given his agreement to lend his voice to the adventure animated feature "", which Fantastic Films is setting up at its pit.

Joining other voice cast members like , , Trevor White, and , the Welsh actor will voice the titular character while Cox, Moore, White, and Campbell are set to fill in the voice of 'Spanners', Burt Gasket, Major Rusty Gubbins, and Cassie, respectively.

April 14, 2007 02:38:43 GMT
Continuously filling up its future slate, New Line is on the move to develop a comedic feature entitled "" following its successful attempt to acquire its rights from Spanish actor Santiago Segura, Variety has learned.

Story concerns two seasoned lotharios who are betting on whether they can turn their country club janitor into a debonair playboy in an attempt to determine whether the art of seduction is an innate talent or something that can be taught.

April 13, 2007 09:27:25 GMT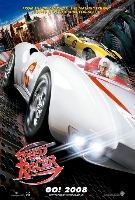 Coming to fill in the blank in "", has delightfully given her agreement to assume the role of the titular's character girlfriend Trixie, Warner Bros. Pictures' President of Production Jeff Robinov has officially announced.

"Christina Ricci is a young actress of extraordinary range, who has become a favorite of both critics and audiences in a wide variety of movies, from mainstream features to acclaimed indie films," Robinov commented. "She is an amazing talent and we think she is going to do a great job with the role of Trixie."

April 13, 2007 09:05:24 GMT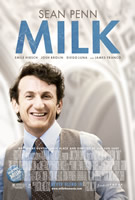 Seems that filmmakers of "" are going to face a potential rival in its attempt to bring up the life of Harvey Bernard Milk, the first openly gay city supervisor of San Francisco, California.

Variety has revealed that Oscar-nominated director Gus Van Sant is on the move to make an untitled feature about Milk with Dustin Lance Black, writer of several episodes of the HBO's drama series "Big Love", set to pen the screenplay. It is said that the scribe's agents at Endeavor will shop around the script early next week.

April 13, 2007 08:19:58 GMT
Known to often circulate around action/thriller genre, Tony Scott is surprisingly taking a rather unusual step this time. The Hollywood Reported has brought in news saying that the Emmy Award-winning producer is about to make a biographical feature about a Hollywood agent-turned-pro-war documentary filmmaker named Pat Dollard.

Pic will likely be based on an article placed on Vanity Fair titled "Pat Dollard's War on Hollywood" of which rights Scott has obtained as well as Dollard's life rights. While portraying Dollard as the stereotypical Hollywood agent with a drug-fueled lifestyle and a collection of ex-wives, the article described his effort to sell a documentary of his entitled "Young Americans" also that in making a concurrent documentary, an incoherent porn filmed by a rehab sidekick.

April 13, 2007 07:30:42 GMT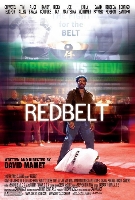 Back for some action after being reported to make comedy satire "", David Mamet is reuniting with Sony Pictures Classic to work on a film set in the Jiu-Jitsu fight world entitled "" based on his original screenplay.

An American samurai film set in an underworld inhabited by bouncers, cage-fighters, cops and special-force operatives, the project focuses on a Jiu-Jitsu master who has opted to elude himself from prizefighting to operate a self-defense studio. However, as he later is conned by a cabal of movie stars and fight promoters, he then must enter the ring to fight in order to regain his honor.