August 25, 2007 02:35:45 GMT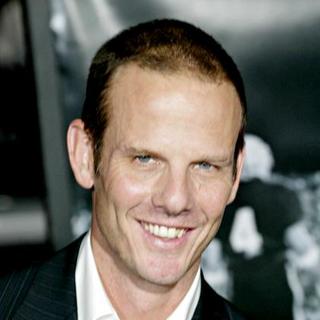 Elaborating its collaboration with Peter Berg, Universal Pictures has appointed the New York-born filmmaker to once again handle helming matters on a new big screen feature coming from its pit following the upcoming "."

Titled "", the project is based on a memoir by former Navy Seal officer Marcus Luttrell who led a team into Afghanistan on a mission to kill a Taliban leader but was the only one to survive. Rights to the book and Luttrellís life were optioned by Universal after the man chose to bond with Berg during his meetings with potential writers and producers arranged by Attorney Alan U. Schwartz of Greenberg Traurig, who helped Luttrell find a publisher for his account.

August 24, 2007 09:50:07 GMT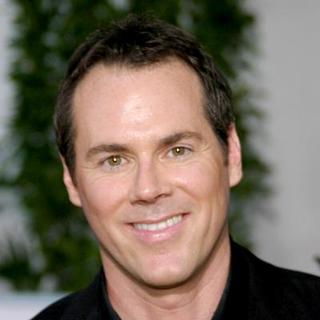 Talks about Stephen Sommers boarded "" finally are proven true as Paramount Pictures has confirmed that it has tapped "The Mummy" director to take care helming matters for the project, which had long been in development at the studio.

Sommers reportedly was hired right after he pitched his version of the flick to Paramount chairman-CEO Brad Grey and production prexy Brad Weston on Wednesday evening (August 22). The Indianapolis-born filmmaker next is expected to begin production in February next year for a summer 2009 release.

August 24, 2007 09:23:27 GMT
Notable Hollywood names bonded together cheerfully in the Big Apple as they took time out of their hectic schedules to attend the New York City premiere for dark comic thriller "" held Wednesday, August 22, 2007 at the city's Paris Theater.

Major cast members of the flick like , , James Brolin, and were spotted to walk down the red carpet with director Richard Shepard also present, smiles never leaving their faces. Other celebrities joining the party included actress , TV host Montel Williams, Golden Globes-nominated actor Matthew Modine, "" star Chase Crawford, and , who recently played Dr. Curt Connors in "."

August 24, 2007 08:44:34 GMT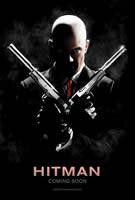 Finally the moment the game fans have been waiting for has come as the first feature trailer for 20th Century Fox's "" is now available online in the follow-up to the arrival of the movie's teaser trailer back in June.

Posted exclusively on , the trailer can also be accessed through section on AceShowbiz. Presented in both Windows Media Player and QuickTime formats, it starts with the same music and introduction as before, only this time the narrator's voice is heard throughout.

August 24, 2007 08:00:57 GMT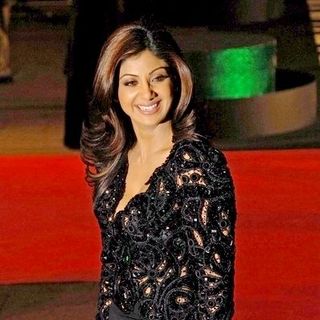 Amid the heavy speculations on her being the new Bond girl in "Bond 22", has secured her next acting stint in a film based on the ancient Sanskrit epic "Ramayana", her publicist Dale Bhagwagar said Wednesday, August 22, 2007.

In the movie, titled "Hanuman", the Indian actress is confirmed to play Sita, the wife of Prince Rama of Ayodhya who is abducted by a vicious demon king triggering a gory battle. Hollywood actor may have been asked to make an appearance in the project, set to be directed by Uru Patel, Bhagwagar further remarked.

August 24, 2007 07:17:40 GMT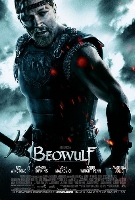 Just bringing up a new movie still for "", Paramount Pictures has made a quick move in adding another new material for the movie by putting a new restricted trailer on the flick's .

Submitted in the site's restricted content, the trailer features more footage than the previous trailers did, including glimpses on the figure of Grendel's mother and more impressively, R-rated action sequence. Like any other movie sites, there is age verification that one must pass before being allowed to see the trailer.

August 24, 2007 06:44:21 GMT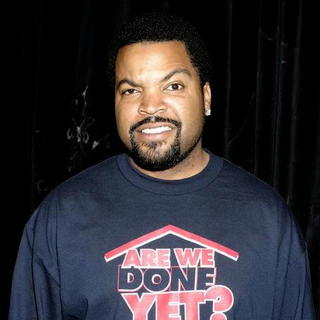 What happens when a rapper meets a lead singer from a nu metal band? The result is not a singing collaboration as many would assume but a big screen feature instead; just ask and Fred Durst of .

Yes, the two have joined forces to work on together in an inspirational sports drama entitled "Comeback" that Dimension Films is now developing. Pic is based on a true story of Jasmine Plummer who, at the age of eleven, became the first female to play in Pop Warner football tournament in its 56-year history.

August 24, 2007 05:04:29 GMT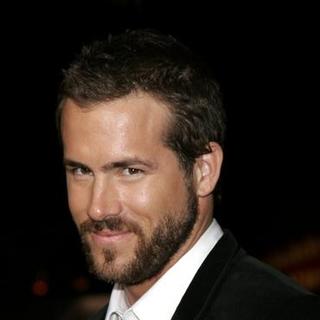 Long been presumed to be the possible star for playing the titular superhero in "" which he recently assured to still be happening, turns out to have another character in mind he favors more than the Scarlet Speedster.

"Iíve always wanted to do 'Deadpool,'" he enthused in an interview with MTV. "I think I would forgo anything to play it in some incarnation."

August 24, 2007 04:07:05 GMT

Following the announcement of its new, longer title, the first official image for "" has delightfully been posted online, as featured on the left, for fans of the series to take a look at.

Though able to catch both of the outer-space beings, those who expect more probably are going to still be curious as the movie still only presents what can be said as the silhouettes of the creatures rather than their detailed image that fans sure have been longing to see. Even so, the photo does suggests that changes apparently have been made on the two's appearances as reported before.

August 24, 2007 03:45:59 GMT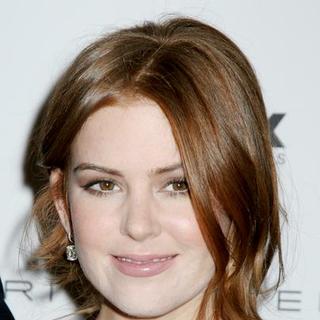 Scoring a top billing in the flick, has given her commitment to star in "The Secret Dream World of a Shopaholic", which will be the adaptation of Sophie Kinsella's bestselling novel "Confessions of a Shopaholic", JoBlo has revealed.

For the project, Fisher reportedly is set to portray Rebecca Bloomwood, a recent college graduate working as a financial journalist in New York City. All goes well in her life except for one thing: she is a shopaholic. As the bills are piling up fast, she must creatively find solutions to her mounting debt while on the same time being faced with a fact that she falls in love with a highly successful entrepreneur she is highlighting for the magazine.

August 24, 2007 03:10:19 GMT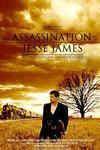 Giving longer, clearer description on the story presented in its upcoming "", Warner Bros. Pictures has submitted a new feature trailer for the Western movie on the net for moviegoers to grab.

Initially available exclusively on in High Definition, the trailer, running at 2 minutes 23 seconds, now can also be seen on YouTube exactly the same as posted at the bottom. For previous trailers, do take time to look for them at page at AceShowbiz.

August 23, 2007 09:24:06 GMT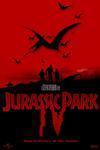 Giving response to the words stating casting process has begun on "Jurassic Park IV", a personal representative to Steven Spielberg at Amblin Entertainment has posted a statement on SpielbergFilms.com denying such reports despite the recent publications over stars from the previous installments of the franchise like and concerning the project.

While assuring the story and screenplay to be still in development, the person insisted that the property is still not ready to move forward toward production and no casting is taking place for this time being. Amblin has been known to be the studio co-producing the "Jurassic Park" series, so the statement from its reps should end the confusion surrounding who's in and who's out of the flick, which has already got William Monahan and John Sayles on board to pen the script.

August 23, 2007 09:21:06 GMT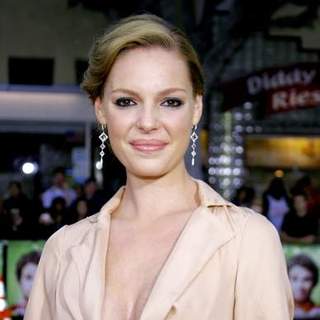 Looks like filming process on Fox 2000's "" went pretty smoothly judging from the smile its female lead regularly displayed on the set of the romantic comedy.

Yes, ten on-set images of , looking fresh and beautiful in a flower-printed dress, have been brought up to the net for every fans of hers to no doubt feast their eyes upon. In the film, the actress portrays a young woman who has made a career out of being a bridesmaid but never a bride and faces her worst nightmare when her sister becomes engaged to the man of her dreams.

August 23, 2007 08:46:33 GMT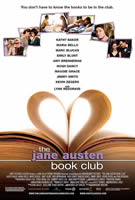 Compiling the most Hollywood-friendly lineup in years, organizers of this year's Toronto International Film Festival have smoothly added handfuls of high-profile U.S. titles into the list in its announcement for the full slate of the event Wednesday, August 22, 2007.

Among them, five are submitted into Gala Programme section, which will open with Jeremy Podeswa's drama "." All set to be presented at Toronto's Roy Thomson Hall, they include ensemble drama "", thriller mystery "", Harold Pinter-scripted "", cop-turned-street-cleaner thriller "", and romantic drama "."

August 23, 2007 07:53:41 GMT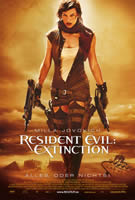 Enhancing the promotion of its upcoming "", Sony Pictures has fully launched the for the action sci-fi horror flick on the net in its preparation to release the movie in theaters next month.

Apart from the "Convoy Game" in which players kill attacking zombies in post-apocalyptic Las Vegas, visitors of the site are also featured with videos from the film, downloads, and new photos as well as a widget that they can post to their social networking profiles, among others.