November 09, 2007 06:38:44 GMT

Promotion on WWII thriller "" appears to heat up now that the first official trailer for the movie has just been launched on-line following the recently-released promo trailer.

Rolling a bit over two and a half minutes, the trailer can be accessed through a link on page at AceShowbiz. The very same piece is also shown in front of "" screenings, opening in theaters today, November 9, 2007.

November 09, 2007 05:12:11 GMT
An annual event with a dizzying array of categories voted on by the American public, People's Choice Awards once again lists big names and titles of Hollywood film industry to vie for its trophies in its 34th edition.

In announcement made by the organizers Thursday, November 8, 2007, Universal Pictures' "" delightfully comes as the top nominee with four nods in total, most notably the Favorite Movie title. Three others are Favorite Action Movie, Favorite Threequel, and Favorite Male Action Star for .

November 09, 2007 03:54:54 GMT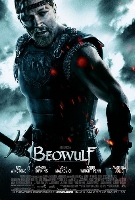 Something big are coming for us from "", really. Shifting to give peek for much larger screen, the motion capture flick now has a new IMAX trailer, TV spot, and featurette launched on-line which sure will keep us busy for some minutes.

Available on , all can also be accessed via links posted on section at AceShowbiz. While the trailer presents what we have seen before, there indeed is few new footage shown in the last portion of the TV spot piece.

November 08, 2007 09:52:00 GMT
Though currently busy filming "Hellboy 2: The Golden Army", Guillermo del Toro apparently is still able to lay eyes on another film project. According to Variety, the Mexican filmmaker is about to write, direct, and produce "", a sci-fi action feature from United Artists.

Project, a big screen version of the 1968-69 British TV series of the same name, thereby will mark a departure for del Toro, who is known for his work in comic-book adaptations such as "" and "Blade II" or horror fare "The Devil's Backbone" and fantasies like "."

November 08, 2007 09:30:31 GMT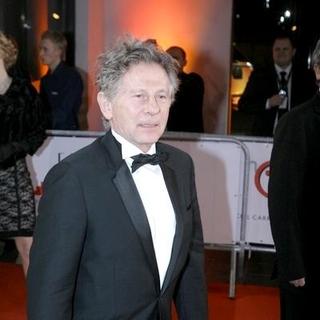 Recently ditching his helming duties on "", turns out to have taken a new big screen title as his next directing gig. Report from Variety has stated that the Paris-born filmmaker is set to work on a political thriller feature titled "The Ghost."

Based on Robert Harris' recently-published novel of the same name, project concerns a ghostwriter who is hired to complete the memoirs of a former British prime minister and uncovers secrets that put his own life in jeopardy. The author is said to also come on board helping Polanski adapting the book to a screenplay.

November 08, 2007 09:00:07 GMT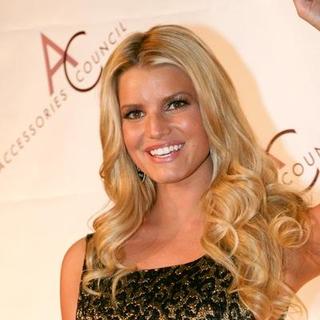 Finally we can get our first look at in motion as a pampered film star who desperately signs on to be an army officer. Yes, Millennium Films as one of the studio behind her latest vehicle "" has already brought up a promo trailer for the comedy online by now.

You can watch the trailer in either Quicktime or Windows Media Player format through links on the page at AceShowbiz. The piece is clear enough in giving us understanding about the flick's basic plot while mostly showing moments spent by Simpson's character Megan Parker at the army training.

November 08, 2007 08:12:54 GMT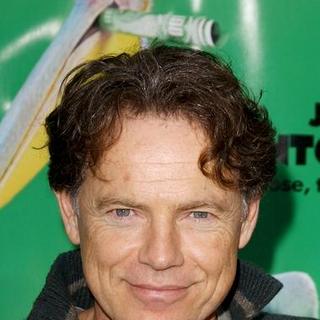 The last piece of the puzzle has finally been found. Completing the main lineup of "" cast, Paramount Pictures has locked for the role of Starship Enterprise's first captain Christopher Pike, which was previously speculated to be up for.

The character was first featured in the original pilot of the series, created by Gene Roddenberry, but was failed to grace the audience as the pilot was rejected by CBS then NBC. He, however, was later weaved back into "Star Trek" lore and showed up in a two-part episode.

November 08, 2007 07:23:07 GMT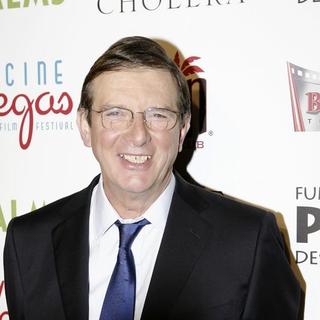 It turns out that Michael Bay won't be the one taking care of Walt Disney Pictures' "" despite the previous heavy publication. Variety has just revealed that an offer to assume the directing duties has been made to "" helmer Mike Newell.

The site went on saying the man met Disney execs to discuss the project this week with negotiations being expected to begin shortly. The studio recently was learned to not race to get the flick into production until labor issues are resolved.

November 08, 2007 05:00:33 GMT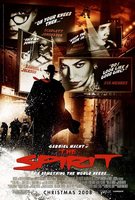 A big update has been made on the for Lionsgate Films' "", making it more than a mere splash page now.

There you can view a video greeting from director-writer Frank Miller, in which he praises the original comic strip creator Will Eisner while encouraging fans to keep an eye on the site for future updates about the project.

November 08, 2007 04:19:25 GMT

Production on "" has already moved to Rio de Janeiro, Brazil, so it is obviously a great delight to find out that some photos from the set have been brought up to the surface, thanks to madeinbrazil.typepad.com, ego.globo.com, and oglobo.globo.com.

Most of the pics taken appear to focus on the flick's lead actor though there is a snapshot of his co-star as well. Wearing a cap and red shirt, Norton was also spotted to be involved in discussion with director Louis Leterrier in Tavares Bastos.

November 08, 2007 03:30:08 GMT

Back then we already took our grab on initial pictures from and -starrer "", and now the first batch of official stills of the project has delightfully hit the net for you to see.

Sent by studios backing up the flick to Empire Online, there are four photos posted capturing the images of Pacino and De Niro as Detective David Fisk and Detective Thomas Cowan, respectively. One of them finds the twosome going face-to-face, as you can see above left, while the other three show them doing what looks like to be a shooting exercise.

November 07, 2007 09:28:12 GMT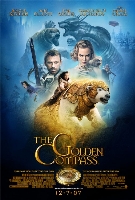 Though the final theatrical trailer for "" was already released, it turns out that New Line Cinema still have one more sneak peek to come; that's right, it's the TV spot version of the flick.

The piece is available for you to see via a link at AceShowbiz's section. While presenting a few of new footage, it comes off pretty complete in featuring the movie's principal characters in its short-running time, including Lyra, Serafina Pekkala, Lord Asriel, Mrs. Coulter, and Iorek Byrnison.

November 07, 2007 08:57:17 GMT
Both teaser and full-length trailers for "" have already been launched, and now, it's time for us to greet the TV spot for the action horror movie. What makes it delightful, there's not only one piece of it, but three in total for us to grab.

Posted at , all three are also available to be reached via page at AceShowbiz. Though there are some new footage, the trio remain light on the monsters yet ramp up the eerie isolation faced by 's character, Robert Neville.

November 07, 2007 08:12:24 GMT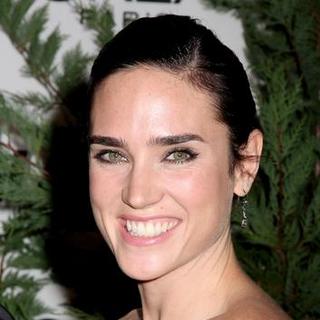 Seems 20th Century Fox is on the way to assemble a star-studded cast for its newly-developed flick "." Already had in the list, the studio now has picked up another big Hollywood name to join the actor, none other than the beautiful, talented .

A remake of the 1951 sci-fi feature of the same name, project casts Connelly as Helen Benson, the role Patricia Neal portrayed in the original, Variety has reported. The Oscar winner is further said to segue to the picture after she finishes shooting "" for New Line Cinema.

November 07, 2007 07:51:20 GMT
Ready to forge a promising on-screen collaboration, and have both given agreement to highlight a new film feature entitled "" for Voltage Pictures.

Intended to be a dramatic love story, project will see Kutcher as a young man who arrives in a town during his attempt to seek vengeance for the murder of his sister. Here he unexpectedly gets sidetracked by a beautiful older woman with wounds very similar to his own. Through this bond, an unlikely and beautiful romance then begins to bloom.