May 09, 2006 04:34:52 GMT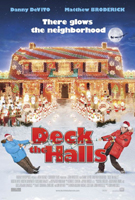 is joining and to star in the upcoming comedy flick, "".

The John Whitesell direction will start shooting May 29 in Vancouver and is slated for a November 22nd release date.

May 09, 2006 02:52:12 GMT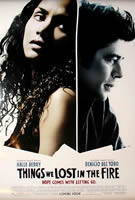 Oscar-winning actors and are set to star in the upcoming drama "".

The DreamWorks/Paramount project will be directed by Danish filmmaker Susanne Bier, with a June start date being eyed.

May 08, 2006 04:22:51 GMT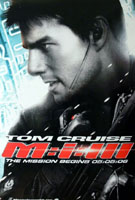 Paramount Pictures' "" scores great in box office. The newly wide release collecting an estimated of $48 million in ticket sales, such amount enough to bring the highly anticipated flick right to the top spot. That really is a solid opening though well below industry expectations and almost $10 million lower than the franchise's previous installment.

At 2nd position is "" which taking in $11.1 million, ahead of "" at No. 3 with $6.4 million. Meanwhile, comedy "" secures the 4th position garnering $5.5 million, while drama "" clings at No. 5 collecting an amount of $5.2 million. At No. 6 is "" taking in $4 million, followed then by "" at No. 7 with $3.9 million.

May 08, 2006 02:26:09 GMT
will probably join and to enter "". The actress reportedly is in talks to star in the drama thriller film.

The story of the flick centers on Foxx's character, who is leading an elite team of counter-terrorism investigators trying to find those responsible for a deadly bombing attack on American workers the Middle East. Once inside the previously off-limits desert kingdom, the Americans engage a local police officer to help in their investigation but end up frustrated by bureaucracy and tradition, and find their lives threatened.

May 05, 2006 07:27:28 GMT
After some "controversies", New Line Cinema finally okays the production of the highly anticipated "". New Line Production President Toby Emmerich announced May 4th, 2006 that the film would start production this fall with a 2007 release date being eyed.

In the meantime, fellow actors and will both star in, reprising their role as LAPD detective James Carter and Chinese Chief Inspector Lee which will feature the action comedy duo traveling to Paris to battle a wing of the Chinese organized crime family, the Triads.

May 05, 2006 03:40:00 GMT
Academy Award winning actress is in talks to star opposite in "."

Of drama genre "Death Defying Acts" actually is a movie about Harry Houdini which story centers on the height of his career in 1926, when he toured the world, amassing large crowds with his elaborate and daring escape performances.

May 04, 2006 09:39:07 GMT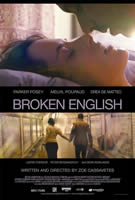 While writer-director Zoe Cassavetes is about to make his feature debut in the forthcoming "", the likes of , Drea DeMatteo, Josh Hamilton, , Gena Rowlands and Jeanne Moreau, are all set to star in.

As of Posey, the actress is slated to portray Nora, a successful New Yorker with little success at romance. All that changes when she meets a Frenchman, Melvil Poupaud's role, who sweeps her off her feet and off to Paris, inspiring her to travel as a courier with her best friend Audrey (DeMatteo).

May 04, 2006 08:41:22 GMT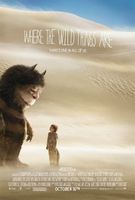 Several notable actors, like , , and , are all joining the cast of the upcoming "".

All of them will voice characters in the writer-director Spike Jonze's adaptation of Maurice Sendak's children's book of the same title.

May 04, 2006 04:41:42 GMT
Do you know what's new on the film industry? It's Mark Steilen capability to direct the forthcoming "."

Of comedy adventure genre, "Weiners" revolves around best friends who travel across the country in a homemade weinermobile to face their inner demons and battle a nefarious talk show host.

May 04, 2006 04:13:55 GMT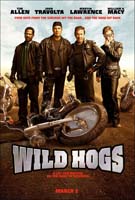 The cast of the upcoming "" increases in number as Jill Hennessy and Tichina Arnold have committed to star in. Both of them are joining the already on-board cast, including , , and .

While Hennessy is slated to play Allen's wife and Arnold about to play Lawrence's wife, the rest mentioned cast will all star as the bikers, who get more than they bargained for when they encounter a New Mexico gang called the Del Fuegos.

May 03, 2006 06:04:57 GMT
Talking about "" and "", both besides scoring great in box office, also are making sensation at the 32nd annual Saturn Awards held May 2nd, 2006 in Universal City, Calif.

Bringing home three awards each, as for "Batman Begins" the flick nabs honor for the categories of Best Fantasy Film, Best Actor for , and Best Writing. Meanwhile, "King Kong" wins the categories of Best Actress for , Best Director for Peter Jackson, and Best Special Effects.

May 03, 2006 05:11:30 GMT
Tom Arnold has at last decided to take the hot job, joining the cast of "P.D.R.". The actor thus will star in the drama flick alongside the likes of and .

In the Lionsgate film project, Howard is set to play the role of Jim Ellis, who in the 1970s started a black swim team in one of the roughest neighborhoods in Philadelphia. As for Arnold, he will play the racist swim coach of the rival team.

May 02, 2006 08:59:27 GMT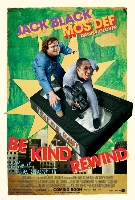 The next character that about to display is a kind of eccentric. The actor reportedly has signed on to star in the upcoming drama comedy "".

Jack is slated to portray a man who becomes accidentally magnetized while trying to sabotage a power plant. His magnetic field erases all the tapes in the video store where his best friend works. To save the store, the duo re-enact and re-film every movie that its single loyal customer, an elderly woman, rents.

May 02, 2006 05:56:49 GMT
Signed on to star in "Tonight, He comes" has made it possible for to reunite with director Gabriele Muccino.

Of action drama genre, "Tonight, He Comes" centers on a tortured superhero who crash-lands in Sheepshead Bay, Brooklyn, and tries to transform himself by romancing an alluring housewife, causing chaos in the city.

May 02, 2006 03:55:31 GMT
"", the biopic, nabs the top honor at the 10th annual Prism Awards held Thursday April 29th, 2006 at the Beverly Hills Hotel. The drama movie wins an award for the category of Feature Film Wide Release, thanks to its accurate portrayals of drug, alcohol and tobacco use and addiction within entertainment programming.

Some other winners include Kelly Rowan from "The O.C." who brings home the honor for Performance in a Drama Series Episode for Television category and who gets the Performance in a Drama Multi-Episode Storyline for Television honor for her portrayal in "Summerland".