News
>
Celebrity Gossip
December 16, 2012 16:47:05 GMT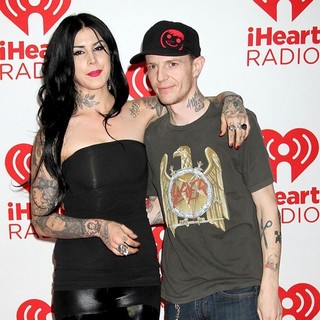 Not only and DJ are back dating but also they are engaged. The on-again-off-again couple took it to their respective Twitter to announce to the world their engagement.

Deadmau5 first tweeted a photo of a ring and wrote, "I can't wait for Christmas so.... Katherine Von Drachenberg, will you marry me?" adding, "Changing the diamond to a black diamond FYI. Sorry for the jpg...they'll finish the actual ring soon I hope. I love u :D" Von D apparently said yes for she tweeted later, "Mi corazon!!! Thank you all for the lovely congratulations! Please excuse me while I go squeeze the hell out of my fiance!"

News
>
TV News
December 16, 2012 16:31:03 GMT

Children's choir opened "" on December 15, a day after a gunman killed twenty children and six adults in Newtown, Connecticut. The tribute strayed away from the humor-based show but bring as well cheer to the show's Christmas episode.

"Live from New York, it's Saturday Night!" the smiling children shouted at the end of the song. The performance was the only reference to the Sandy Hook Elementary School tragedy in the episode guest hosted by .

News
>
Music News
December 16, 2012 15:50:40 GMT

assisted in ' performance of "Gimme Shelter". The concert that took place Saturday, December 15 night at the Prudential Center in Newark, New Jersey, was the last date in the rock band's 50th Anniversary Tour.

and Ronnie Wood began with the guitars, followed by Jagger's solo. A minute and a half later, GaGa appeared on stage in massive heels and joined Jagger in the electrified performance. GaGa, who was wearing a black and white cat suit, danced with her hands in the air while Richards did his guitar solo.

News
>
Movie News
December 16, 2012 14:26:49 GMT
©
's "" is not the only premiere canceled in the wake of Friday, December 14 massacre in Connecticut. and 's family comedy movie "" has also postponed the red carpet event and after party which were supposed to take place Saturday in downtown Los Angeles.

"In light of the horrific tragedy in Newtown, Conn., we are canceling the red carpet press event and the after party for the Parental Guidance premiere, scheduled today in downtown Los Angeles. The hearts of all involved with this film go out to the victims, their families, their community, and our entire nation in mourning," 20th Century Fox said in a statement.

News
>
Celebrity Gossip
December 16, 2012 13:52:20 GMT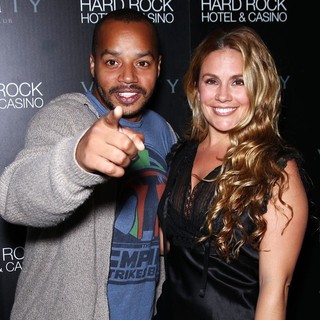 "" star and Cacee Cobb finally tied the knot after six years of dating. The couple exchanged vows in front of around 75 friends and family on Saturday, December 15 at co-star 's Los Angeles house.

"What a happy day," singer , who was one of the groomsmen, tweeted along with a picture of him, Braff and the groom. Braff escorted bridesmaid who was wearing a slimming black gown with tail. Simpson's little sister was also one of the guests in attendance.

News
>
Celebrity Gossip
December 16, 2012 02:56:57 GMT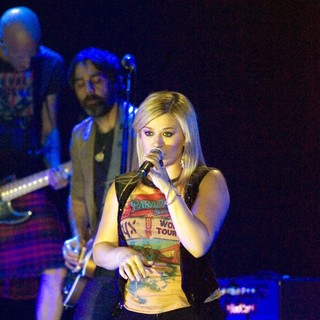 is betrothed to her boyfriend of nearly one year, Brandon Blackstock. "I'M ENGAGED!!!!! I wanted y'all to know!! Happiest night of my life last night! I am so lucky and am with the greatest man ever :)," the singer tweeted on Saturday, December 15.

For those who are curious about her engagement ring, Kelly proudly . "It's a yellow canary diamond with diamonds around it and Brandon designed it with Johnathon Arndt! They did an amazing job! I can't wait to make Brandon's ring with Johnathon as well!" she gushed.

News
>
Celebrity Gossip
December 15, 2012 19:00:08 GMT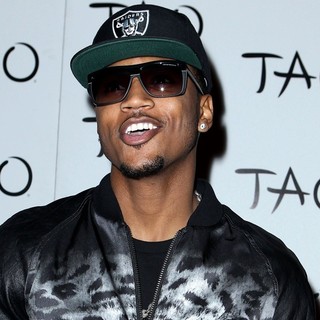 was arrested for throwing money at a woman, literally. The "Heart Attack" singer was accused of assaulting a woman when one of the dollar bills he threw in the air "struck the complainant's left eye causing substantial pain to her left eye."

Per TMZ, Songz was having an album release party at a gentleman's club in Queens, New York City on August 21. He got involved in an altercation outside the club somewhere between 4:00 and 4:15 A.M. on the 22nd.

News
>
Celebrity Gossip
December 15, 2012 18:47:30 GMT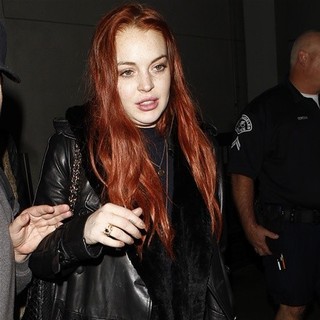 took notice that was upset that she was not grateful for his help. The troubled star has apologized to Sheen by sending him a bouquet of flowers to his home.

Sheen helped Lohan financially, sending her a check of $100,000 to cover half of her tax bills. He became close to Lohan after starring together in spoof movie "". Sheen took pity on her when one of her movie projects cut her short. "They owed her money, didn't pay her, so I took care of it," he said.

News
>
Celebrity Gossip
December 15, 2012 18:28:58 GMT

Self-proclaimed the world's first supermodel, , is set to tie the knot the fourth time. Photos of her wearing a huge diamond ring hinted that she is engaged to Dr. Robert "Rocky" Gerner whom she only started dating three months ago.

Gerner is a leading psychopharmacology expert in the United States. Dickinson was still seen kissing adult movie star James Deen back in September at a Hollywood event, but she proclaimed her love for Gerner not long after that. "You just know you know it's the right person," she said. "He's the ying to my yang."

News
>
TV News
December 15, 2012 17:52:14 GMT

The shooting massacre in Connecticut prompted FOX to pull this upcoming Sunday, December 16 episodes of "" and "". The network did not give a reason but it's most likely they want to avoid airing any insensitive content following the Friday incident at Sandy Hook elementary school in Newtown, CT.

The new episodes of "Family Guy" and "American Dad!" will be replaced by repeats of "Grumpy Old Man" and "Wheels & The Legman and The Case of Grandpa's Key" respectively. Meanwhile, a 7 P.M. repeat of "" titled "Die Semi-Hard" has also been pulled off and will be replaced by another repeat titled "Menace II Secret Society".

News
>
Movie News
December 15, 2012 17:24:20 GMT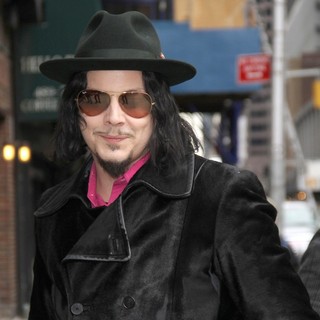 Scheduling conflicts have forced to quit "". The blues rocker is no longer composing for the -starring Disney film and has been replaced by film composer Hans Zimmer.

"Oscar winner Hans Zimmer, the musical mastermind behind Disney's and Jerry Bruckheimer Films' Pirates of the Caribbean, has signed on to compose the score for The Lone Ranger. Jack White, who had originally been contemplated to score and has contributed several pieces of music to the production, was logistically unavailable due to scheduling conflicts that arose when the film's release moved to July of 2013," a statement from Disney read.