News
>
Celebrity Gossip
November 24, 2012 18:40:34 GMT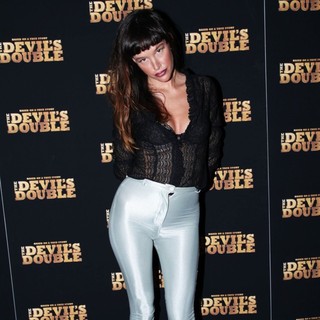 "" star could not care less if people look at her naked. The actress changed out of her bikini at a Miami Beach parking lot in a broad daylight, exposing her nipple and butt cheeks.

Looking disheveled, Huerta tried to change her bikini top with purple bra while holding a lit cigarette in one hand. She in the process and almost exposed her modesty as well when changing her bikini bottoms with a black mini skirt. According to Radar Online, the actress actually had been in the public rest room earlier but did not change there.

News
>
Music News
November 24, 2012 18:19:51 GMT
has officially knocked off his YouTube throne. The South Korean pop star now has the most-watched YouTube video of all time, a title which was previously held by Bieber, thanks to the widely popular "Gangnam Style".

"Gangnam Style" began to show its invasion on YouTube earlier this month when it surpassed 's "On the Floor" at second place. As of Saturday, November 24, "Gangnam Style" received more than 805,000,000 views since it debuted on YouTube July 15, 2012. Bieber's "Baby", at the same time, settled on slightly more than 803,000,000 since its February 2010 release.

News
>
Celebrity Gossip
November 24, 2012 17:49:56 GMT
Hector "Macho" Camacho's family has decided to take the former boxing champion off life support. Dr. Ernesto Torres, director of the Centro Medico trauma center in Puerto Rico, pronounced Camacho dead on early Saturday, November 24 after the artificial respirator was turned off and he went on cardiac arrest.

Four days earlier, Camacho sustained injuries in a drive-by shooting in Puerto Rico. Two people, who have not been identified or arrested, put the bullets through his jaw and shoulder. His childhood friend, Alberto Yamil Mojica, who happened to be in the car with him was also shot and died on the scene.

News
>
Celebrity Gossip
November 24, 2012 17:20:33 GMT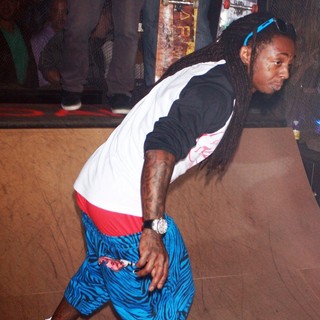 is ready to be a family man. At the same time he announced that he will retire from the music industry, the rapper said that he is looking forward to end his singlehood as well.

"Yup. Yeah, man, yup. Happily married too," Wayne said when asked by MTV News correspondent Sway Calloway whether he would be a soon-to-be married man. He added jokingly, "I'll probably run down the aisle. I'll probably slide into the preacher like it was home plate."