News
>
Celebrity Gossip
September 23, 2012 13:40:47 GMT

' ex-boyfriend and aspiring singer married his actress girlfriend Melissa Ordway on Saturday, September 22. "It's official!!!!!! Yay!!!!!!!" Ordway, who co-starred Cyrus on "", tweeted after the ceremony.

Several photos of the newlyweds have been released. The couple emerged after a private ceremony in Atlanta, Georgia, posing in front of the church and wedding car while holding "thank you" signs. The bride was wearing a strapless A-line gown while the groom sported the classic black tuxedo with bow tie.

News
>
TV News
September 23, 2012 13:19:02 GMT

HBO's music drama "" is ending its run after four seasons. The cable network has announced the fourth season renewal on Saturday, September 22, adding the final chapters are approaching with shorter season.

"We are going to be back for a season 3.5," co-creator David Simon said at the screening of third season opener. "HBO, upon viewing the 10 (season-three episodes) that we gave them and what we've done, they want to see the end of the story. They fought very hard to give us half a loaf. We're going to take it and run."

News
>
Celebrity Gossip
September 23, 2012 12:58:46 GMT
has emerged at Milan fashion week looking healthy after recent hospitalization. The 55-year-old actress was admitted to a hospital in Italy on Friday, September 21 after attending a runway show by fashion house Fendi.

Stone was treated for migraine at the hospital and was not sure whether she could attend the AIDS research fundraiser on Saturday. For one, the actress was hospitalized back in 2001 for brain aneurysm which can cause stroke and severe headaches.

News
>
Music News
September 23, 2012 12:47:58 GMT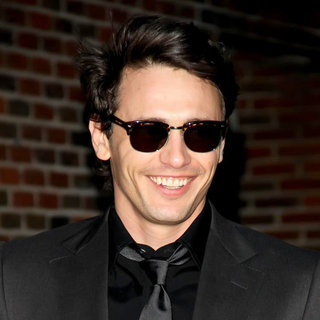 's music venture with Daddy is kicked off with the premiere of "Love in the Old Days" music video. The "" actor released his collaborative single with pal Tim O'Keefe, debuting as well the video which he directed himself.

The song, which is one of the tracks in the band's upcoming first EP "MotorCity", talks about love in the 1960s with Franco reading poetry about his mom and dad's romance. The video is a series of kaleidoscope of girls, ending with a wedding photo of Franco's parents.

News
>
Celebrity Gossip
September 22, 2012 19:57:02 GMT
liberates herself when sleeping. The "" actress posed with totally bare back, covering only her legs in a new photo for a coffee table book titled "Asleep at the Chateau" by beauty photographer Jork Weismann.

Longoria went completely nude in the photo shoot, not facing the camera while she took the sleeping pose. Covered partly in a white bed sheet, Longoria shows off her perfect rear complete with the tattoo on her back.

News
>
Celebrity Gossip
September 22, 2012 19:33:56 GMT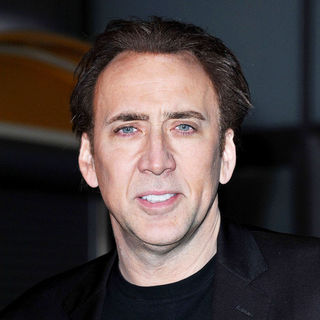 A former security guard who got fired is suing for $115,000. Richard Brun said in his lawsuit that the "" actor wrongfully terminated him last year and did not pay the amount of salary promised to him.

According to the new lawsuit, which was filed in Orange County and obtained by TMZ, Brun was hired back in September last year but was fired "without any valid reason" two weeks later. Brun said he was not paid what was promised in his security contract. It was not stated what his duties were.

News
>
Celebrity Gossip
September 22, 2012 19:10:07 GMT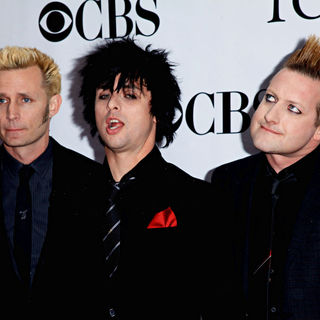 It is now clear that are not a fan of . The punk rock band went all out when performing at Friday, September 21's iHeartRadio Music Festival, trashing a guitar and putting Bieber's name and profanity in the same sentence.

Frontman was actually mad at the concert organizer for cutting short their set. He had the 1-minute warning sign from behind the arena while performing their hit "Basket Case". Venting his frustration, Armstrong started smashing his guitar mid-performance and said, "I'm going to play a f**king new song. F**k this sh*t. Gimme a f**king break. One minute left. One minute f**king left. You're going to give me one minute."

News
>
Celebrity Gossip
September 22, 2012 18:43:57 GMT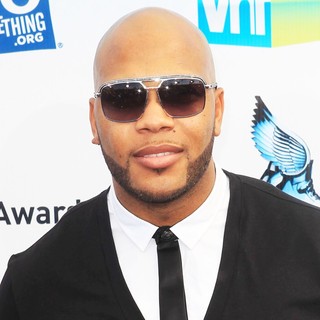 is named in a lawsuit after he failed to make payment for security of his home. ADT, the largest home security company in the United States, is suing the rapper for not paying the remaining of his bill.

Per TMZ, it is stated in the lawsuit that Flo Rida used ADT to install state-of-the-art security system worth $58,000. The company installed dozens of sensors, smoke detectors and more than 20 security cameras around his Miami mansion back in 2009.