News
>
TV News
September 16, 2012 16:22:22 GMT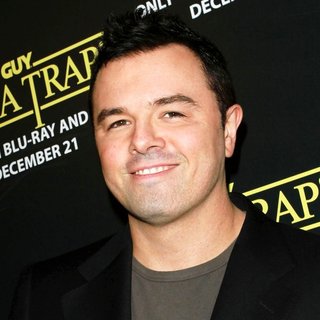 "" kicked off the 38th season with as host and as musical guest. MacFarlane, who has developed "" and "" among others, delivered a steady stream of laughters since the monologue while Ocean, who was promoting his debut album, gave a solid performance with collaborator .

MacFarlane presented what he does best, doing voices and impressions, from the characters of "Family Guy" to "Star Trek" actor to Marlon Brando. He was also doing Olympic gold medalist swimmer during ' Weekend Update. "If you hold your ear up to my ear, you can hear the ocean," MacFarlane told Meyers, adding later "It feels weird to be dry."

News
>
Music News
September 16, 2012 15:47:21 GMT

's NSFW music video for "Pyramids" was premiered on Saturday, September 15. Clocking in at 8 minutes, the new video shows the singer riding his bike, visiting a strip club and meeting collaborator on a beach.

The video was directed by Nabil, who previously helmed a couple of Ocean's videos, "Novocane" and "Swim Good". Mayer appears with his guitar performance in front of a neon symbol of pyramids after five minutes. Ocean, who sings about Cleopatra in the song, finds his destination at the end of the video.

News
>
TV News
September 16, 2012 15:17:27 GMT

"" and "" were among the winners of 2012 Creative Arts Emmy Awards on Saturday, September 15 night, but it was "" that went home with the most. The HBO drama collected six awards including Outstanding Special Visual Effects and Outstanding Costumes for a Series.

HBO is also triumphant through another of its series, "", which took in three creative awards. Other multiple winning series are "" (History), the "65th Annual Tony Awards" (CBS), "Deadliest Catch" (Discovery) and "" (PBS).

News
>
Celebrity Gossip
September 15, 2012 18:51:48 GMT

did not do half the things that a woman claimed he had. The rapper was accused by a woman of kicking her down the stairs and swiping $340 from her. He was arrested on charges of battery and robbery on Thursday, September 13 at Chase Suite Hotel.

The woman is now opening up about the real incident, telling TMZ that the story was blown out of proportion. It was nothing but a simple "domestic dispute taken out of context." The woman said she and Webbie are an item but the relationship is "rocky". They got into an argument which soon turned physical.

News
>
Celebrity Gossip
September 15, 2012 18:38:31 GMT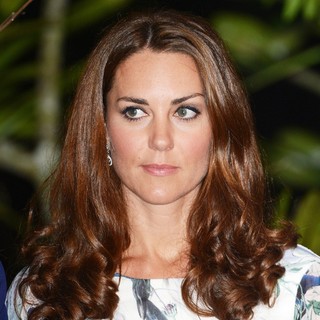 Despite the Royal family's best effort to stop the publishing of Kate Middleton's topless photos, they begin to face defeat. An Irish tabloid published the photos on Saturday, September 15, taking copy from the pages of French magazine Closer which first ran the photos on Friday.

Dublin-based Irish Daily Star's editor Mike O'Kane told the BBC that the Irish did not view Middleton the same as the British. "She's not our future queen," he said. "The duchess would be no different to any other celeb pics we would get in, for example or ."

News
>
Celebrity Gossip
September 15, 2012 18:23:19 GMT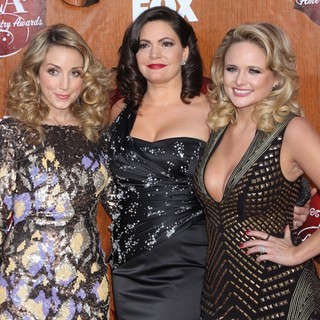 Ashley Monroe, the one third of all-girl country singing group , announced her engagement to Chicago White SOX pitcher John Danks. Monroe tweeted the news and shared a photo of how Danks proposed to her and how big the sparkler is.

"I said yes.. IM ENGAGED TO MY JOHN DANKS!!!! BEST NIGHT OF MY LIFE!!!!" she tweeted on Friday, September 14. Monroe, who had just celebrated her 26th birthday on September 10, posted a photo of rose petals spread on a bed to form "Will you marry me?" and a photo of a square cut diamond ring on her finger.

News
>
Celebrity Gossip
September 15, 2012 17:57:14 GMT
Billy Martin of rock band welcomed his second child on Friday, September 14. The guitarist personally announced the happy news on Twitter, revealing as well the tot's name.

"Welcome to the world Zander Jace Martin. He was born this morning. Both he and Linzi are doing great! What an amazing day," Martin tweeted on Friday. He added several hours later, "So obsessed with this little guy. He's so cute!"