News
>
Celebrity Gossip
April 22, 2012 16:40:35 GMT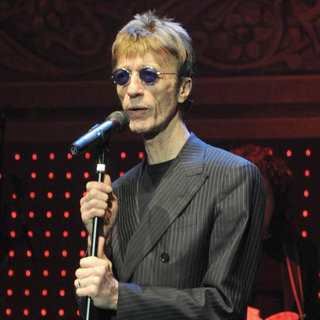 Good fate is siding on Robin Gibb. After a week on hospital bed, the ailing singer woke up from his coma and is already showing signs of recovery, his spokesman announced.

The singer was admitted to a London hospital last week after contracting pneumonia. He later went into coma but his family and friends kept prayers and hope flooding from his bedside. According to his wife Dwina, his brother Barry Gibb "was singing to him" and it was alleged that Robin responded to music they have played for him.

News
>
Celebrity Gossip
April 22, 2012 16:38:15 GMT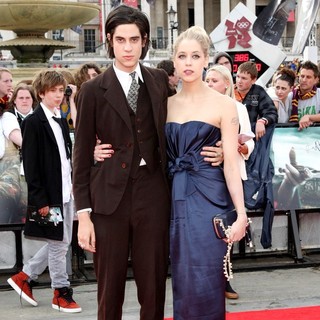 Socialite and model gave birth to her first child a few days earlier than her due date. She and rocker fiance Thomas Cohen are proud parents to a baby boy, who was initially scheduled to arrive on April 24.

"Yes, its true - I'M A MUMMY!!!!" she wrote on Saturday, April 21 adding, "My little boy is the most beautiful thing in this world. Whenever he holds [Cohen's] finger with his hand its the sweetest thing ever." Cohen also shared on Twitter, "I'm a dad he is the most perfect thing ever so proud of his beautiful mum @peaches_g and overcome with joy x".

News
>
Celebrity Gossip
April 22, 2012 16:04:22 GMT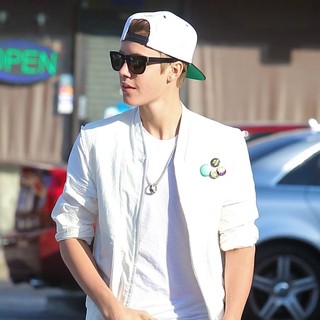 suddenly was back on the subject of MariahYeater on Saturday, April 21 evening. The pop singer mocked the 20-year-old girl who made a staggering claim last year that her four-month-old baby was Bieber's.

Bieber posted during "RANDOMTWITTERHOUR", "Dear mariah yeeter [sic] ...we have never met...so from the heart i just wanted to say..." and posted a link to a clip from the movie "Borat". In the audio, 's character repeatedly says, "You'll never get this."

News
>
Celebrity Gossip
April 22, 2012 15:34:26 GMT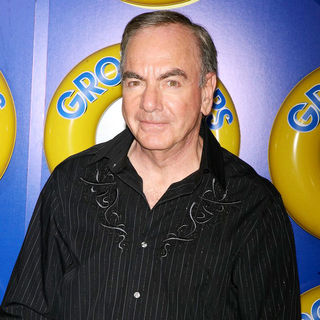 is married for the third time. The 71-year-old singer wed his manager Katie McNeil, who is 29 years his junior, in a ceremony held on Saturday, April 21 in Beverly Hills, Los Angeles. Diamond's representative confirmed the good news to , saying they swapped vows in front of family and close friends.

This is the third trip down the aisle for Diamond and the first for McNeil. The "Sweet Caroline" crooner was married to childhood sweetheart Jayne Posner from 1963 to 1969 and had two sons with her. His second marriage to production assistant Marcia Murphy ended in 1994 and resulted in two other sons.

News
>
Celebrity Gossip
April 22, 2012 15:03:13 GMT

The Gay & Lesbian Alliance Against Defamation (GLAAD) organization gave out its second wave of honors this year in a ceremony held in Los Angeles on Saturday, April 21. The event saw Chaz Bono coming home with two prizes, one for his reality show and the other for himself.

Bono was joined by directors Fenton Bailey and Randy Barbato when receiving the Outstanding Documentary for OWN's "Becoming Chaz". And he was solo when taking the Stephen F. Kolzak Award, which is presented annually to an openly lesbian, gay, bisexual or transgender media professional who has made a significant difference in promoting equality. His mother was the one handing out the prize, accompanied by Rep. Mary Bono Mack.

News
>
Celebrity Gossip
April 22, 2012 14:22:47 GMT
An erotic novel was inspired by and 's two years of marriage, Radar Online reports. Kevin's aunt, Diane Story, is the author of "Pop Baby Krissy Doucet", the first book in a planned series.

The novel follows dancer Keenan Fazio and "pop princess" Krissy Doucet. A blurb for the book reads, "The moment Krissy set her sights on Keenan, she knew he was amazing. Choosing him at the club was one of the best decisions of her life. Yet how can she compete with the beautiful Tara Butler? A woman from Keenan's past who understands his sexual desires. Would sharing Keenan in Tara's bed be their only option for love?"

News
>
Celebrity Gossip
April 21, 2012 18:02:15 GMT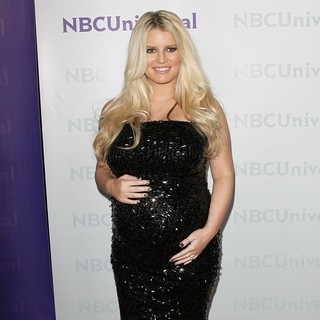 tweeted on Saturday, April 21 morning that her baby is still very much comfortable inside her belly. The heavily-pregnant singer was forced to clarify the rumors that she has given birth to her first child with fiance Eric Johnson (II).

"To everyone who keeps congratulating me on the birth of my baby girl...I'm still pregnant!! Don't believe what you read ladies and gents," Simpson wrote. It still remains a mystery when Simpson will deliver her baby, because it looks like she is ready to pop her baby girl.

News
>
Celebrity Gossip
April 21, 2012 17:50:56 GMT
"Dog Whisperer" host Cesar Millan will have to fork out a huge sum of money every month to pay his ex-wife. The final divorce documents revealed that Cesar is court-mandated to pay Illusion Wilson Millan $23,000 a month for spousal support and $10,000 for child support.

According to the docs obtained by TMZ, Cesar earns $170,000 a month including from his popular reality show. In addition to the monthly payment, Cesar will have to pay the ex a one-time payout of $400,000.

News
>
Celebrity Gossip
April 21, 2012 17:29:30 GMT

reportedly has swapped wedding vows with Marcus Mumford of the over the weekend. Following rumors in the media earlier this week, the actress married her boyfriend of nine months in an English countryside surrounded by friends and family.

According to Us Weekly's source, the couple's wedding ceremony took place on Saturday, April 21 at a farm in Somerset, England in front of approximately 100 guests. Among the celebrities who attended the nuptials were , and , the latest of whom was romantically linked to Mulligan after her breakup from actor .

News
>
Celebrity Gossip
April 21, 2012 17:12:09 GMT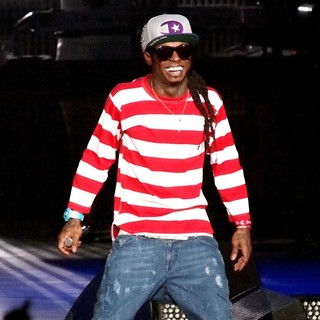 shows his seriousness in the world of skateboarding, confirming to MTV that he is developing a skate shoe line. The rapper, who makes his fondness of the street sports public, has struck a deal with famous skate brand Supra to have his own sneaker coming out.

Not giving a lot of details, Wayne said in his interview with MTV's "Hip Hop Pov", "I've also signed with Supra," adding "Dr. Dre Beats, I've got my own beats coming out soon. I get money." The shoe line will be independent of his clothing line Trukfit.