News
>
Music News
March 18, 2012 16:47:52 GMT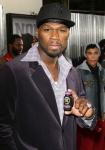 's "" was revived live on stage with , DJ Whoo Kid, Precious Paris and Governor in tow. As rumored, Fiddy also brought as special guest to his South By Southwest performance on Friday, March 16 night.
News
>
Celebrity Gossip
March 18, 2012 16:09:44 GMT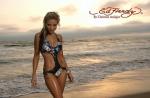 Bikini model Simone Farrow is currently under investigation for running an international drug ring. The bikini babe, who's a Penthouse Pet, was arrested in a cheap motel in Gold Coast, Queensland, Australia where she reportedly had been on the run for a month.
News
>
Celebrity Gossip
March 18, 2012 10:14:58 GMT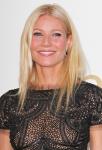 won't accept the accusation that she did not write her own cookbook. She wrote a response to The New York Times' article about culinary ghostwriter that Julia Turshen was the writer behind her best-selling book "My Father's Daughter".
News
>
Celebrity Gossip
March 18, 2012 09:42:00 GMT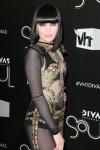 and s are reportedly an item. According to tabloid reports, the British singers have been going on secret dates and she even spends a lot of time at his home.
News
>
Movie News
March 18, 2012 09:17:14 GMT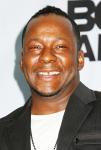 There's a report out there that is trying to cash in on 's death by shopping around a script on his biopic. Brown even wants his only daughter with the late singer, Bobby Kristina, to appear in the movie.
News
>
Celebrity Gossip
March 18, 2012 08:55:44 GMT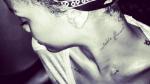 adds to her collection of body art, a small cross on her collarbone area. The "Birthday Cake" singer went to her favorite tattoo artist, Bang Bang, in New York City on Thursday, March 15 to get inked. Bang Bang is opening his new tattoo parlor on the Lower East Side.
News
>
Celebrity Gossip
March 17, 2012 18:13:00 GMT
The footage of "KONY 2012" director on a very public meltdown has emerged online along with his wife's statement that it was not drugs. Jason Russell was caught on running naked in the streets of the Pacific Beach neighborhood, masturbating, screaming incoherently and pounding the pavement with his fists.
News
>
Music News
March 17, 2012 17:51:35 GMT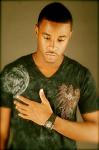 R 'n' B singer knocked out the rumor that he mimed his lyrics during a concert in South Padre Island on Wednesday, March 14 night. He admitted to being pelted with bottle but the reason was not exactly what online reports have been saying.