News
>
Music News
March 18, 2012 16:47:52 GMT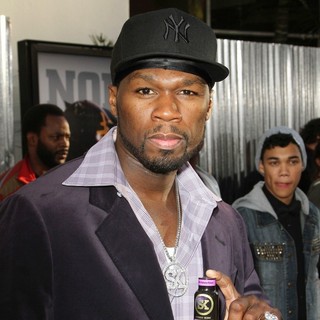 's "" was revived live on stage with , DJ Whoo Kid, Precious Paris and Governor in tow. As rumored, Fiddy also brought as special guest to his South By Southwest performance on Friday, March 16 night.

To celebrate the 10th anniversary of "Get Rich or Die Tryin'", Fiddy played a set consisting the entire 2003 album. He kicked it off with "What Up Gangsta" before he invited Eminem on stage to do "Patiently Waiting" with him. Governor replaced the late Nate Dogg in "21 Questions".

News
>
Celebrity Gossip
March 18, 2012 16:09:44 GMT

Bikini model Simone Farrow is currently under investigation for running an international drug ring. The bikini babe, who's a Penthouse Pet, was arrested in a cheap motel in Gold Coast, Queensland, Australia where she reportedly had been on the run for a month.

U.S. and Australian police actually had sniffed the drug case since 2009 when someone made shipments of drugs and hid it inside bath products. The person used FedEx and postal service to transport the drugs to Australia.

News
>
Celebrity Gossip
March 18, 2012 10:14:58 GMT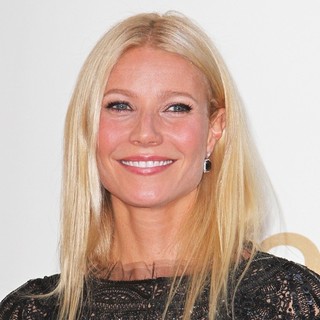 won't accept the accusation that she did not write her own cookbook. She wrote a response to The New York Times' article about culinary ghostwriter that Julia Turshen was the writer behind her best-selling book "My Father's Daughter".

"Love @nytimes dining section but this weeks facts need checking. No ghost writer on my cookbook, I wrote every word myself," Paltrow posted on her Facebook page. Paltrow indeed is a close associate to Turshen who interviewed her for a Food and Wine magazine cover story. Turshen also produced the TV series hosted by Paltrow and Mario Batali about Spanish food.

News
>
Celebrity Gossip
March 18, 2012 09:42:00 GMT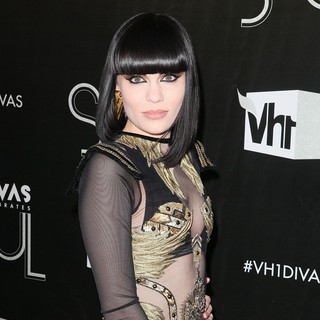 and s are reportedly an item. According to tabloid reports, the British singers have been going on secret dates and she even spends a lot of time at his home.

Their romance started after they party together a lot and she became a judge on BBC's "The Voice". "Jessie started going over to see Tinie at his place when they had a day off and one thing led to another. They both like each other a lot," a source told The Sun.

News
>
Movie News
March 18, 2012 09:17:14 GMT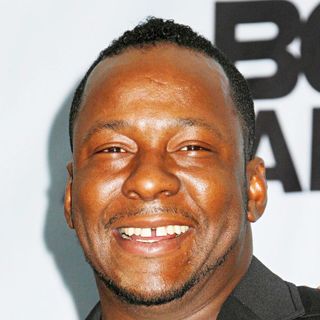 There's a report out there that is trying to cash in on 's death by shopping around a script on his biopic. Brown even wants his only daughter with the late singer, Bobby Kristina, to appear in the movie.

According to Radar Online, Brown and writing partner Michael Pinckney chronicled his tumultuous life in a script titled "The Bad Boy of R&B: The Bobby Brown Story". The script actually has been around last year before Houston's death in February but it received little interest from Hollywood studios.

News
>
Celebrity Gossip
March 18, 2012 08:55:44 GMT

adds to her collection of body art, a small cross on her collarbone area. The "Birthday Cake" singer went to her favorite tattoo artist, Bang Bang, in New York City on Thursday, March 15 to get inked. Bang Bang is opening his new tattoo parlor on the Lower East Side.

"We cut the color with water, so it'll end up being light -- like the 'rebelle' tattoo on her neck," Bang Bang told Us Weekly. Rihanna's decision to have it on her collarbone, according to the artist, is so that it could be in plain sight but could be hidden with a necklace as well.

News
>
Celebrity Gossip
March 17, 2012 18:13:00 GMT

The footage of "KONY 2012" director on a very public meltdown has emerged online along with his wife's statement that it was not drugs. Jason Russell was caught on running naked in the streets of the Pacific Beach neighborhood, masturbating, screaming incoherently and pounding the pavement with his fists.

Danica Russell blamed the media attention that surrounded her husband in the wake of "KONY 2012" release. In a statement released Friday, March 16, Danice said Jason "did some irrational things brought on by extreme exhaustion and dehydration."

News
>
Music News
March 17, 2012 17:51:35 GMT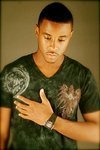 R 'n' B singer knocked out the rumor that he mimed his lyrics during a concert in South Padre Island on Wednesday, March 14 night. He admitted to being pelted with bottle but the reason was not exactly what online reports have been saying.

The crowd at Jeremih's concert became violent after one guy threw a plastic bottle at him. Another concertgoer later hurled an open container, which was filled with sticky red cocktail, to the singer. Jeremih's bodyguards quickly ascended the stage to deal with the situation while Jeremih left the stage without returning.