News
>
Celebrity Gossip
February 05, 2012 12:41:46 GMT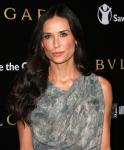 is getting more help for her stress. The actress, who was hospitalized back on January 23 for seizure-like symptoms, has reportedly checked into Cirque Lodge, an addiction treatment center in Sundance, Utah.

Earlier this week, an ambulance was going from her L.A. home to a San Fernando Valley hospital. Reporters were unable to track her down from there. Turns out, several days after her hospitalization, the actress gathered her belongings from her home and was whisked off to a mountain retreat in Utah. Her exes, and came to visit the house but she was already in Utah the whole week.

News
>
Celebrity Gossip
February 04, 2012 17:55:59 GMT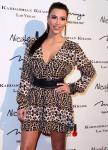 didn't feel safe living at her Beverly Hills home anymore after a stranger showed up on her doorstep. The "" star reportedly has decided to move to a gated area in order to avoid such scary occurrence again.

The strange man rang her doorbell late last weekend, carrying a bunch of luggage. The cops were called to the property but the man insisted that he has been asked by Kardashian to stay with her. He also claimed that he has a job interview with the reality star. The police gave him a trespassing warning and drove him to the airport to catch the next flight home.

News
>
Celebrity Gossip
February 04, 2012 17:16:25 GMT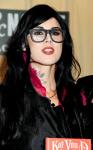 A series of tumultuous relationships have driven to celibacy. The tattoo artist who has dated 's infamous ex, Jesse James, and became engaged to him twice, said that she is not really in the mood for looking for a new lover.

"I am celibate so I am not really looking for a partner," Kat revealed to OK! while out at an exclusive preview party for her "New American Beauty Art Show". Explaining further her decision not to have sex, she said, "I just feel like I am on a different path now, to be honest with you. But, it's more like respect and the way I perceive love and true love to be. It's very sacred and much bigger then sex."

News
>
Celebrity Gossip
February 04, 2012 17:05:18 GMT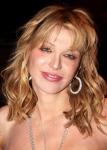 is unhappy that her secret family feud was leaking to a website. The singer has "confidential" deposition papers filed by her daughter Francis Bean Cobain in 2009 which accused her of the death of their cat and dog.

James Janowitz, the lawyer who handled the family court proceedings in Los Angeles, is investigating The Fix and new e-book "Courtney Comes Clean" who got their hands on the court-sealed documents. "I don't know how they were disclosed ...When I find out what happened, we will take the appropriate legal action," Janowitz said.