News
>
Celebrity Gossip
November 27, 2011 08:59:53 GMT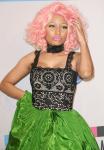 A Twitter war erupted between and 's fans over misunderstanding. It all started when one of Cher's fans alerted her about a diss on Minaj's song, "Did It On 'Em" and ended with Cher apologizing and defending her reaction.
News
>
Celebrity Gossip
November 27, 2011 08:35:12 GMT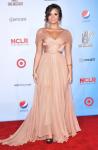 suffered a wardrobe malfunction at her Kansas City concert last Tuesday, November 22. She was singing a dance number, "All Night Long" when she accidentally pulled out a hair extension.
News
>
Celebrity Gossip
November 27, 2011 08:13:29 GMT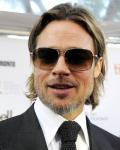 Former husband and wife and almost bumped onto each other on Friday, November 25 when both of them went to ArchLight Cinemas in Hollywood with their respective partners. Pitt and his family were fresh from watching Martin Scorsese's "" when Aniston and boyfriend came for the next showing.
News
>
Music News
November 27, 2011 05:27:57 GMT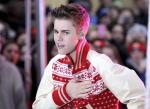 announced that his video of "All I Want for Christmas Is You" which is featuring will be released this Wednesday, November 30. The clip will premiere during the broadcast of the Rockefeller Center Christmas tree lighting.
News
>
Celebrity Gossip
November 27, 2011 05:05:53 GMT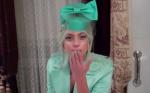 Jacques St. Pierre, a teen in Toronto got lucky that his letter was read by and received appreciation on national scale. The singer sent the unsuspecting 17-year-old an e-mail and video to congratulate him on the effort to fight bullying and "spread tolerance and equality for all students" in his school.
News
>
Movie News
November 26, 2011 18:22:28 GMT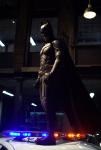 There's a chance that Warner Bros. Pictures will have to find their new Batman in the future should another movie about the superhero is made. who has slipped into the character in the highly-successful "" is ready to hang up his cape for good.
News
>
Celebrity Gossip
November 26, 2011 18:03:43 GMT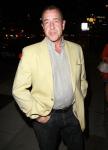 The surgery to be performed on 's dad has been postponed due to complications. As previously reported, Michael Lohan was rushed to a hospital on Thursday, November 24 night after complaining of chest pain. He was then scheduled to undergo heart surgery the next day.
News
>
Celebrity Gossip
November 26, 2011 17:46:19 GMT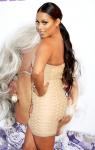 has dispelled the rumor that she is carrying a bun in the oven. There was a fake Fox News Twitter account which cited "sources from TMZ" as saying that the actress got impregnated by rapper .