News
>
Celebrity Gossip
November 27, 2011 08:59:53 GMT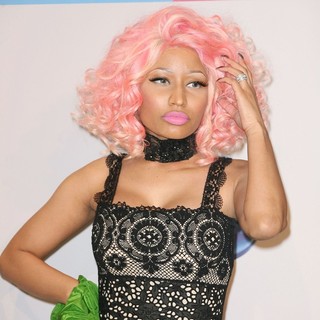 A Twitter war erupted between and 's fans over misunderstanding. It all started when one of Cher's fans alerted her about a diss on Minaj's song, "Did It On 'Em" and ended with Cher apologizing and defending her reaction.

"@cher did you know that bitch @NICKIMINAJ dissed you in her song DID IT ON EM," a fan tweeted to the Grammy-winning singer. The song contains the lyrics "If you could turn back time, Cher/ You used to be here but now you gone, Nair." Cher re-tweeted the question and added the comment, "Ive seen lots of people come & go! No biggie!"

News
>
Celebrity Gossip
November 27, 2011 08:35:12 GMT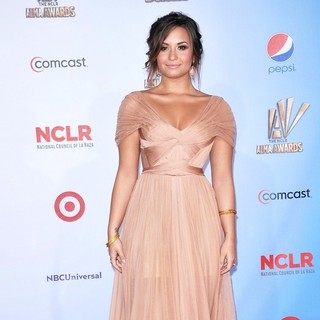 suffered a wardrobe malfunction at her Kansas City concert last Tuesday, November 22. She was singing a dance number, "All Night Long" when she accidentally pulled out a hair extension.

The awkward incident was caught on tape, but Lovato worked it like a pro. She went on dancing although the piece of hair was still stuck in her arm, most probably because she was wearing jewelry. One of her dancers then helped her to get rid of the hair so she could continue performing. All the while, her crowd continued to cheer.

News
>
Celebrity Gossip
November 27, 2011 08:13:29 GMT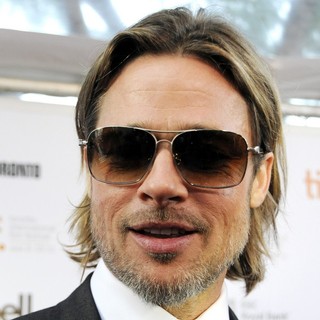 Former husband and wife and almost bumped onto each other on Friday, November 25 when both of them went to ArchLight Cinemas in Hollywood with their respective partners. Pitt and his family were fresh from watching Martin Scorsese's "" when Aniston and boyfriend came for the next showing.

Pitt and Aniston, who divorced in 2005 had only been in the same place twice before. They attended the 2009 Academy Awards and took part at Hope for Haiti in 2010, separately on both occasions. They didn't cross path at either event.

News
>
Music News
November 27, 2011 05:27:57 GMT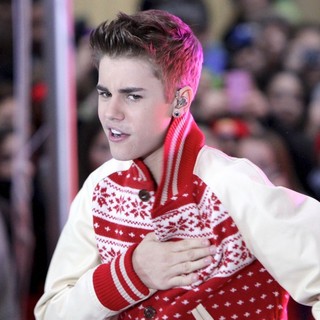 announced that his video of "All I Want for Christmas Is You" which is featuring will be released this Wednesday, November 30. The clip will premiere during the broadcast of the Rockefeller Center Christmas tree lighting.

"BIG NEWS! Me and @MariahCarey will debut 'All I Want For Christmas Is You' Video WORLDWIDE on the Rockefeller Center Tree Lighting. #4DAYS," he tweeted. The broadcast from New York which features live and taped performances will start at 8 P.M. on NBC.

News
>
Celebrity Gossip
November 27, 2011 05:05:53 GMT

Jacques St. Pierre, a teen in Toronto got lucky that his letter was read by and received appreciation on national scale. The singer sent the unsuspecting 17-year-old an e-mail and video to congratulate him on the effort to fight bullying and "spread tolerance and equality for all students" in his school.

"I just wanted to tell you how proud I am of you for being such a strong advocate of the LGBT community in your school," GaGa said in the video. "There should be more little monsters like you. My father always saves all the fan letters that I receive and I read yours very recently and wanted to send this video to you. It is important that we push the boundaries of love and acceptance. It is important that we spread tolerance and equality for all students."

News
>
Movie News
November 26, 2011 18:22:28 GMT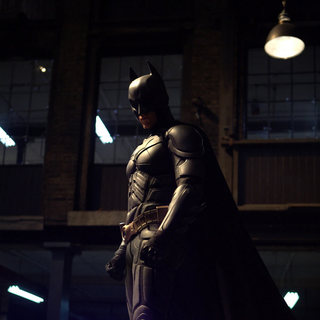 ©
There's a chance that Warner Bros. Pictures will have to find their new Batman in the future should another movie about the superhero is made. who has slipped into the character in the highly-successful "" is ready to hang up his cape for good.

In a recent interview with Philippine Daily Inquirer he said, "I wrapped [up ] a few days ago so that will be the last time I'm taking that cowl off. I believe that the whole production wrapped yesterday, so it's all done. Everything's finished. It's me and [director] Chris Nolan - that will be the end of that Batman era."

News
>
Celebrity Gossip
November 26, 2011 18:03:43 GMT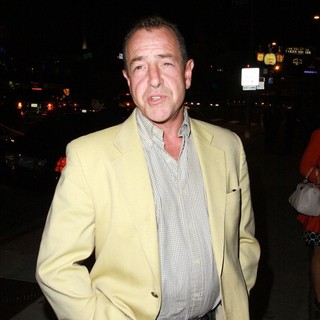 The surgery to be performed on 's dad has been postponed due to complications. As previously reported, Michael Lohan was rushed to a hospital on Thursday, November 24 night after complaining of chest pain. He was then scheduled to undergo heart surgery the next day.

However, the plan has been scrapped because, according to TMZ, "doctors discovered additional blood clots in his lung which required treatment before they could operate." They found the blood clots in their original examination but discovered more upon closer examination. He is now under medication to break down the clots and has been rescheduled to be operated on Monday.

News
>
Celebrity Gossip
November 26, 2011 17:46:19 GMT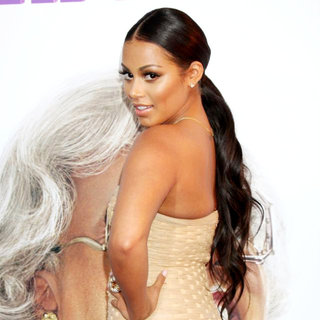 has dispelled the rumor that she is carrying a bun in the oven. There was a fake Fox News Twitter account which cited "sources from TMZ" as saying that the actress got impregnated by rapper .

"Blah blah blah. No I'm not pregnant or Nor do I even know the Dream like that. Now back to real life. God Bless," she tweeted. The-Dream was separated from his second wife in July last year. Meanwhile, London is the mother of 's baby who was born in September 2009.