News
>
Music News
November 20, 2011 16:45:25 GMT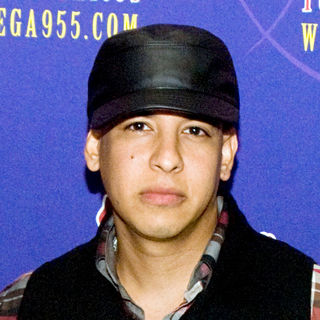 is dragged into a lawsuit when a concert promoter claimed he got health issues after the reggaeton canceled a number of shows at last minutes. Diego Hernan De Iraola said he was bleeding in the eye, literally, from stress.

In the lawsuit filed in federal court in Florida, Iraola said Yankee agreed to play a six-show tour in Argentina for an upfront of $820,000. The deal between the promoter and Yankee's camp then expanded to a 10-show tour with additional fee of $480,000.

News
>
TV News
November 20, 2011 16:28:33 GMT

kicked off "" by saying he was nervous about the opening monologue, but that's before he jumped into a musical number with the Muppets. The actor was the host of the night, singing how he believes in flying pig and mother goose but he can't believe he's hosting "SNL".

Kermit, Miss Piggy and the other Muppets helped in the song but they soon got angry when finding out that they were not assigned to host the show as well. "When people go to a Muppet movie, they say, 'Gee, I can't wait to see the human!' " Kermit said sarcastically. The frog then proved why he's worthy to host by impersonating .

News
>
Celebrity Gossip
November 20, 2011 15:10:23 GMT

was a ball belle on Friday, November 18 night when she attended Marine Corps Ball in Greenville, North Carolina, with Sgt. Scott Moore. The "" star made the Marine's dream come true by keeping her words to become his date after taking his invitation earlier this year.

Marine spokesperson Capt. Scott Sasser told Access Hollywood that Kunis and Sgt. Moore were both "enjoying the night". Sasser added, "Everything went well. It was a great experience for everybody." Although closed off for the media, pictures from the ball emerged in courtesy of Cpl. Johnny Merkley. The actress wore an elegant black gown with her hair tied in a bun.

News
>
TV News
November 20, 2011 14:54:22 GMT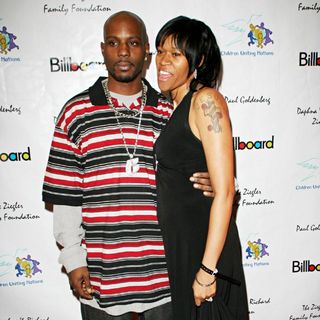 will be mending his relationship with ex-wife Tashera Simmons in a reality show. The rapper has signed a deal to appear on VH1's "Relationship Rehab", which is a spin-off to "Celebrity Rehab" and which will start filming in December.

Parents to four children, DMX and Simmons separated in 2010 after 20 years of marriage. He has cheated on her a lot of time and fathered six children outside the marriage.

News
>
TV News
November 20, 2011 09:17:51 GMT

"" contestant Astro regrets his attitude on Thursday, November 17 show when he was put on the bottom two. The 15-year-old rapper took to his Facebook page to say how sorry he was for saying he did not want to perform anymore if he was not fully appreciated.

"I seriously apologize to my fans, what I said and my emotions weren't directed toward you. I'm 15 and I think I know everything, but the truth is, I don't, and I handled the situation wrong! Win or lose next week, I will make you all proud!" he wrote.

News
>
Music News
November 19, 2011 19:25:23 GMT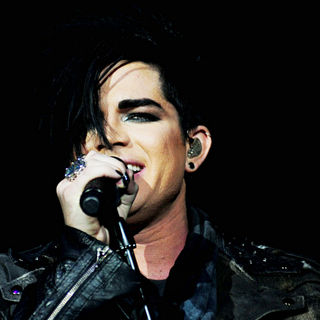 After the performance that made him a controversy early in his career, is invited back on American Music Awards stage. The "" alum will present at the Sunday, November 20 show although the airing network ABC almost got into trouble for airing his same-sex kiss on the stage in 2009.

"Adam Lambert was never banned from the show," AMAs executive producer Larry Klein said to THR. He added, "That thing got so out of control and was just so out of left field. We rehearsed it, and what we rehearsed was not what we saw on the air that night. The kiss wasn't in the script. Did Adam rehearse it on his own and not tell us? I have no idea."

News
>
Celebrity Gossip
November 19, 2011 19:07:21 GMT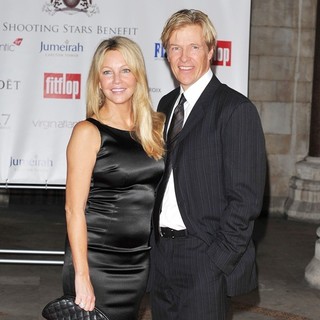 The reason Jack Wagner and decided not to get married is because there were too much trouble. The couple announced their engagement in August this year but the wedding preparation took its toll on both the actors and their respective family.

In a statement to TMZ, Wagner revealed that the pressures of planning the wedding became all-consuming that they had little time to spend with their kids. Wagner has two sons with actress Kristina Wagner while Locklear has a daughter with guitarist Richie Sambora.

News
>
Celebrity Gossip
November 19, 2011 18:34:24 GMT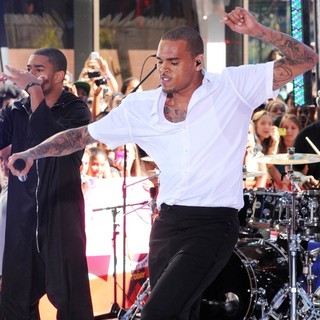 is still fighting the haters who always remind him of the incident between him and then-girlfriend . The singer posted a series of angry tweets before deleting his account altogether, saying he will get the respect of people once he got up stage of American Music Awards on Sunday, November 20.

"Don't say sh-- to anybody and everyone feels its cool to attack me. GROWN ADULTS!!!! That sh-- happened three years ago," the frustrated singer first tweeted. "TWITTER GETS WACK REAL FAST! I LOVE ALL THE POEPLE WHO SUPPORT MY MUSIC! i never said i was a LEGEND. people please grow up. Ive never dealt with so much negativity in my life! its to the point now that its just ridiculous!"

News
>
Celebrity Gossip
November 19, 2011 17:30:20 GMT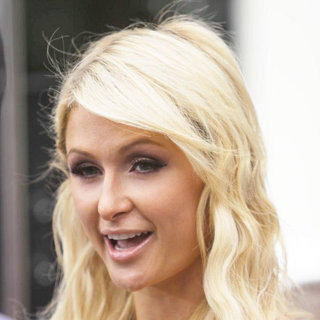 Conrad Hilton, the little brother of , is a suspect in a hit and run case. The 17-year-old is now wanted by the Los Angeles Police Department after crashing into two parked cars early on Saturday, November 19 morning.

The car that was allegedly driven by Conrad hit the other cars at Brentwood, CA at around 12:50, TMZ reported. They were said fleeing the scene but an LAPD source told a different story. The source said Conrad took responsibility by exchanging information with the drivers before leaving.