News
>
Music News
November 20, 2011 16:45:25 GMT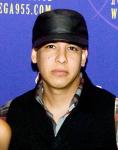 is dragged into a lawsuit when a concert promoter claimed he got health issues after the reggaeton canceled a number of shows at last minutes. Diego Hernan De Iraola said he was bleeding in the eye, literally, from stress.
News
>
TV News
November 20, 2011 16:28:33 GMT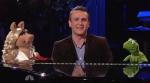 kicked off "" by saying he was nervous about the opening monologue, but that's before he jumped into a musical number with the Muppets. The actor was the host of the night, singing how he believes in flying pig and mother goose but he can't believe he's hosting "SNL".
News
>
Celebrity Gossip
November 20, 2011 15:10:23 GMT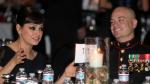 was a ball belle on Friday, November 18 night when she attended Marine Corps Ball in Greenville, North Carolina, with Sgt. Scott Moore. The "" star made the Marine's dream come true by keeping her words to become his date after taking his invitation earlier this year.
News
>
TV News
November 20, 2011 14:54:22 GMT
will be mending his relationship with ex-wife Tashera Simmons in a reality show. The rapper has signed a deal to appear on VH1's "Relationship Rehab", which is a spin-off to "Celebrity Rehab" and which will start filming in December.
News
>
TV News
November 20, 2011 09:17:51 GMT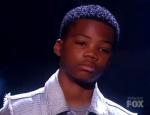 "" contestant Astro regrets his attitude on Thursday, November 17 show when he was put on the bottom two. The 15-year-old rapper took to his Facebook page to say how sorry he was for saying he did not want to perform anymore if he was not fully appreciated.
News
>
Music News
November 19, 2011 19:25:23 GMT
After the performance that made him a controversy early in his career, is invited back on American Music Awards stage. The "" alum will present at the Sunday, November 20 show although the airing network ABC almost got into trouble for airing his same-sex kiss on the stage in 2009.
News
>
Celebrity Gossip
November 19, 2011 19:07:21 GMT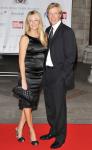 The reason Jack Wagner and decided not to get married is because there were too much trouble. The couple announced their engagement in August this year but the wedding preparation took its toll on both the actors and their respective family.
News
>
Celebrity Gossip
November 19, 2011 18:34:24 GMT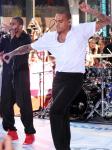 is still fighting the haters who always remind him of the incident between him and then-girlfriend . The singer posted a series of angry tweets before deleting his account altogether, saying he will get the respect of people once he got up stage of American Music Awards on Sunday, November 20.
News
>
Celebrity Gossip
November 19, 2011 17:30:20 GMT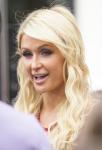 Conrad Hilton, the little brother of , is a suspect in a hit and run case. The 17-year-old is now wanted by the Los Angeles Police Department after crashing into two parked cars early on Saturday, November 19 morning.