News
>
Celebrity Gossip
October 09, 2011 16:49:57 GMT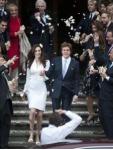 is married for the third time. In a ceremony held at the Old Marylebone Town Hall on Sunday, October 9 afternoon, the former Beatle tied the knot to New York businesswoman Nancy Shevell who he has dated since 2007.
News
>
Celebrity Gossip
October 09, 2011 16:45:07 GMT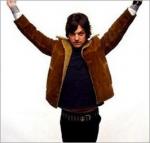 Mikey Welsh, who played with between 1998 and 2001, was found dead on the floor of a Chicago hotel room on Saturday, October 8 afternoon. Police are still investigating on the cause of death but it is suspected that the 40-year-old died of drug overdose.
News
>
Music News
October 09, 2011 15:09:10 GMT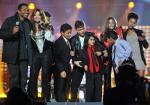 Celebrities and fans gathered at Millennium Stadium in Cardiff, Wales on Saturday, October 8 to pay respect to the late . The tribute concert went on smoothly despite previous opposition from Michael's brothers, Jermaine and Randy Jackson, and despite Dr. Conrad Murray's ongoing trial.
News
>
Celebrity Gossip
October 09, 2011 14:03:57 GMT
After failing to patch things up with her third husband, reportedly is going for another divorce. According to some reports, the "Ghost" star has consulted a divorce lawyer on Friday, October 7.
News
>
Celebrity Gossip
October 09, 2011 12:43:46 GMT
For the umpteenth time this year, ailing actress is rushed to hospital. Her husband, Prince Frederic von Anhalt, took her to UCLA Ronald Regan Medical Center in Los Angeles after finding her "unconscious this morning and bleeding".
News
>
Movie News
October 08, 2011 17:45:34 GMT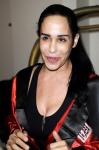 In her first movie venture, Octomom would be in a role she does best in real-life, a pregnant woman. The mother of 14 is to star in a low-budget horror movie called "" as a woman impregnated by a demon.
News
>
Celebrity Gossip
October 08, 2011 17:30:15 GMT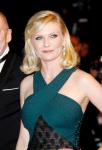 Embracing her German roots, reveals that she has acquired double citizenship. In addition to her U.S. citizenship, the 29-year-old has the same citizenship as her father.
News
>
Celebrity Gossip
October 08, 2011 17:06:40 GMT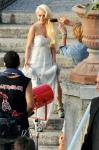 once again finds herself in the middle of financial lawsuit. The "" star is being sued by Elite Transportation Limo and Security Services who claims that she rode with them between February 2009 to May 2009 but did not pay the bills.