News
>
Celebrity Gossip
October 09, 2011 16:49:57 GMT

is married for the third time. In a ceremony held at the Old Marylebone Town Hall on Sunday, October 9 afternoon, the former Beatle tied the knot to New York businesswoman Nancy Shevell who he has dated since 2007.

The couple exchanged vows in front of 30 guests including McCartney's pal and Shevell's relative . McCartney's daughter Stella designed the bride's dress, which is a long-sleeved, v-neck, knee-length ivory ensemble, as well as the groom's navy blue suit. His youngest daughter, Beatrice acted the the flower girl, wearing a long dress and flower wreath.

News
>
Celebrity Gossip
October 09, 2011 16:45:07 GMT

Mikey Welsh, who played with between 1998 and 2001, was found dead on the floor of a Chicago hotel room on Saturday, October 8 afternoon. Police are still investigating on the cause of death but it is suspected that the 40-year-old died of drug overdose.

Welsh failed to check out of Raffaello Hotel in the 200 block of East Delaware Place. Hotel staff checked on him at 1 P.M. and found his body. Welsh was pronounced dead at the scene at 2:50 P.M. Autopsy was scheduled for later that day, Chicago authorities said.

News
>
Music News
October 09, 2011 15:09:10 GMT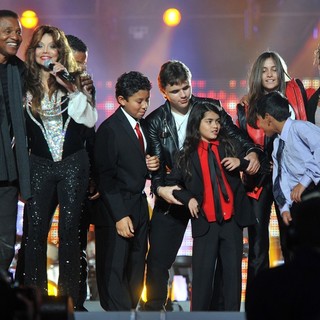 Celebrities and fans gathered at Millennium Stadium in Cardiff, Wales on Saturday, October 8 to pay respect to the late . The tribute concert went on smoothly despite previous opposition from Michael's brothers, Jermaine and Randy Jackson, and despite Dr. Conrad Murray's ongoing trial.

Four hours long, the concert was kicked off by who opened it with "Billie Jean" and "The Lady In My Life". "It's not about the controversy, it's not about the trial, it's not about his death. It's about celebrating his life, it's about celebrating his music," Ne-Yo said from the stage.

News
>
Celebrity Gossip
October 09, 2011 14:03:57 GMT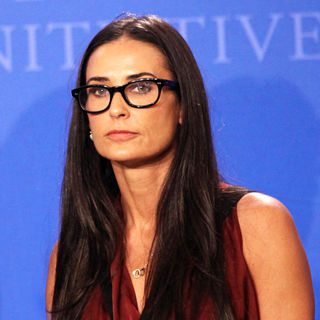 After failing to patch things up with her third husband, reportedly is going for another divorce. According to some reports, the "Ghost" star has consulted a divorce lawyer on Friday, October 7.

, who remains mum about the rumors that hit him, allegedly slept with 23-year-old Sara Leal on the night he was supposed to celebrate sixth year anniversary to Moore. A photo of him partying in Las Vegas that night has come out and Leal reportedly has demanded silence money. Earlier this week, Kutcher and Moore were seen attending a Kabbalah service together for counseling, "but it hasn't worked. She is done with him," a source said.

News
>
Celebrity Gossip
October 09, 2011 12:43:46 GMT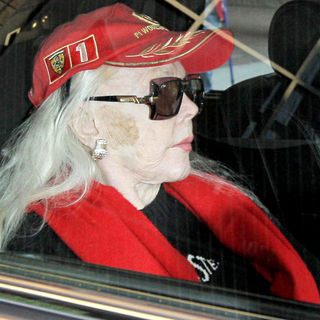 For the umpteenth time this year, ailing actress is rushed to hospital. Her husband, Prince Frederic von Anhalt, took her to UCLA Ronald Regan Medical Center in Los Angeles after finding her "unconscious this morning and bleeding".

The 94-year-old star is said to be in "critical condition" and "very unstable". His long time publicist, John Blanchette, however said that she was responding well to antibiotics. "She's a fighter," Blanchette told Daily Mail. "She grabbed his [husband's] hand and squeezed it. So she doesn't want to go yet. She wants to stay."

News
>
Movie News
October 08, 2011 17:45:34 GMT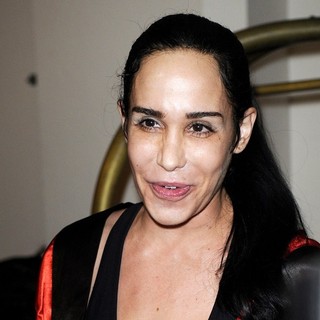 In her first movie venture, Octomom would be in a role she does best in real-life, a pregnant woman. The mother of 14 is to star in a low-budget horror movie called "" as a woman impregnated by a demon.

Named Vanessa, Suleman's character is to visit a haunted house with her friend Brad and his date Jessica. Vanessa is a documentary filmmaker making a film about folklore. The plot, according to Daily Mail is, "Her best friend Brad was meant to help her, but he instead decides to go on a date with new love Jessica, who he met online."

News
>
Celebrity Gossip
October 08, 2011 17:30:15 GMT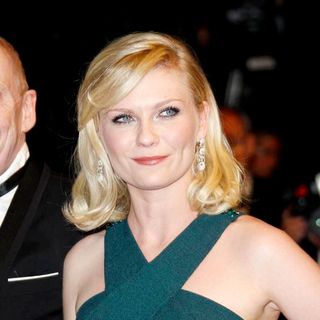 Embracing her German roots, reveals that she has acquired double citizenship. In addition to her U.S. citizenship, the 29-year-old has the same citizenship as her father.

"I'm now a real international lady," she told German tabloid B.Z.,"one who can film in Europe without a problem." In fact, her dream would be to act in a German film. Dunst speaks German, though "at a child's level".

News
>
Celebrity Gossip
October 08, 2011 17:06:40 GMT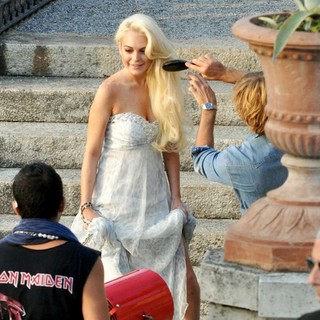 once again finds herself in the middle of financial lawsuit. The "" star is being sued by Elite Transportation Limo and Security Services who claims that she rode with them between February 2009 to May 2009 but did not pay the bills.

According to the company, Lindsay booked limos for her friends and family. The hourly rate is a whooping $6,000 including security, which led to the total bill of $33,978. Since the actress failed to make payment on time, she was subject to late charges and penalties. The bill is now $90,585.79, TMZ reported.