News
>
Music News
August 28, 2011 16:08:44 GMT
Veteran singer has to cancel a concert in Monaco due to "severe dehydration". The "Sex Bomb" singer, who is recovering at a local hospital, denied that a heart attack played a role in the cancellation of the Saturday, August 27 concert.

"There are NO heart problems, as has been reported in the press," the singer's website stated. Instead, he blamed the illness on the "summer heat" at the many locations where his long successful tour "Praise & Blame" were conducted in.

News
>
Celebrity Gossip
August 28, 2011 14:32:01 GMT
He may be known to public as but the actor's actual full name is Seth Benjamin Gesshel-Green. The "Robot Chicken" producer, however, is on the process of eliminating "Gesshel", which is his mother's maiden name.

Seth filed the petition to legally change his name at Los Angeles County Superior Court this month. According to the documents obtained by TMZ, he asked a judge to grant the shoter version of his name, which is Seth Benjamin Green. The reason, as stated by Seth, is "to reflect my professional stage name."

News
>
Music News
August 28, 2011 08:19:46 GMT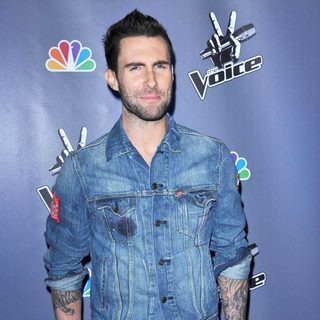 There is one person who would be in the black list of this year's MTV Video Music Awards. of has slammed the award show on Twitter, writing "The VMA's. one day a year when MTV pretends to still care about music. I'm drawing a line in the sand. f*ck you VMA's."

Levine's band are not nominated this year but won a Moonman in 2004 for Best New Artist. Levine and his bandmates still attended the 2007 ceremony in Las Vegas. The "" mentor, however, did not regret his bold statement, tweeting an hour later, "Still waiting to have my "Jerry Macguire mission statement moment of deep regret…' Not happening. Phew!"

News
>
Celebrity Gossip
August 28, 2011 07:49:27 GMT

The bond between and is getting tighter. Not only is she the first person whom he gets to "" but also, she is the singer he chooses to work a song with.

As previously reported, Bieber is set to be the successor of on the revived prank show. The first episode has resumed production on Friday, August 26 in Los Angeles with Swift as the first victim, Access Hollywood reported. There is no other detail what kind of trap Swift got into but Bieber is said "to be very involved in the first episode". Kutcher remains to be the executive producer.

News
>
Celebrity Gossip
August 28, 2011 07:12:10 GMT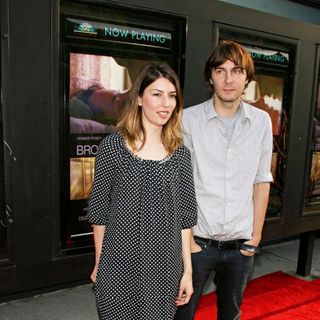 Sofia Coppola became a bride for the second time as she tied the knot to Phoenix rocker Thomas Mars Saturday, August 27 in her grandparents' hometown of Bernalda, Italy. The writer-director was previously married to director Spike Jonze from 1999 to 2003.

The civil ceremony was held in the evening at the bride's family's villa called Palazzo Margherita. Sofia's father Francis Ford Coppola walked her down the aisle, witnessed by around 80 people including George Local. The bride wore a lavender gown customly designed for her by Azzedine Alaia.

News
>
Celebrity Gossip
August 27, 2011 20:03:25 GMT

"" star Michael Showers whose body was found floating on Mississippi River on Wednesday, August 24 morning is confirmed dead of drowning. Autopsy results confirmed that there were no signs of body trauma but toxicology results are expected to reveal more in a couple more weeks.

Mystery surrounding the death of the 45-year-old becomes intense as his girlfriend Melinda Carlos revealed that he suffered depression and anxiety after being diagnosed with multiple sclerosis in March. Melinda also said Michael left their home on Monday to meet a friend named "Joe" at a local gym but never returned. Melinda the reported him as a missing persons when contacts failed to be made by the next day.

News
>
Celebrity Gossip
August 27, 2011 19:29:58 GMT

and were spotted having lunch together at Boa Steakhouse in Beverly Hills on Friday, August 26. Witherspoon, who is 14 years older than Swift even gave the country singer a lift home.

Witherspoon and Swift have one common link, which is dating . The former met him on the set of their 2007 thriller "" while the latter was introduced to the actor by . Gyllenhaal split from Witherspoon in late 2009 and from Swift in early 2011.

News
>
TV News
August 27, 2011 18:25:41 GMT

Not even the Hurricane Irene can stop the "" stars from having fun at this year's MTV Video Music Awards. , Vinny, , Deena and Sammie all were flown in to Los Angeles via a private jet before the airports are closed for the weather.

The five of them boarded from Teterboro, New Jersey. "MTV wanted to make sure they got in town for the VMAs," an insider told Us Weekly. The rest of the gang are still in other cities and are expected to join Snooki in L.A. Soon. will be flying from Oklahoma City, JWoww from Las Vegas and Ronnie from Rhode Island.

News
>
Movie News
August 27, 2011 17:39:47 GMT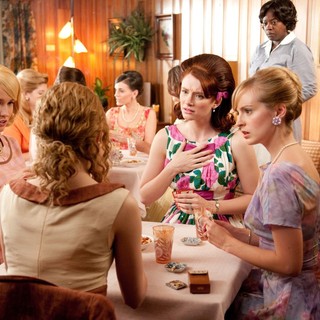 ©
Hurricane Irene plays a role in the numbers of box office this weekend as theaters are closed on the East Coast. Nevertheless, "" manages to reclaim the first position with $4.4 million which adds it up to a total domestic income of $86.7 million.

The hurricane has forced some theaters in Philadelphia and New York to seal the door temporarily. It is predicted that sales would be down as much as 25 percent, leading to possibly the worst weekend this year, even when compared to Super Bowl weekend.