News
>
Music News
August 28, 2011 16:08:44 GMT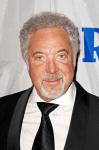 Veteran singer has to cancel a concert in Monaco due to "severe dehydration". The "Sex Bomb" singer, who is recovering at a local hospital, denied that a heart attack played a role in the cancellation of the Saturday, August 27 concert.
News
>
Celebrity Gossip
August 28, 2011 14:32:01 GMT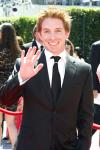 He may be known to public as but the actor's actual full name is Seth Benjamin Gesshel-Green. The "Robot Chicken" producer, however, is on the process of eliminating "Gesshel", which is his mother's maiden name.
News
>
Music News
August 28, 2011 08:19:46 GMT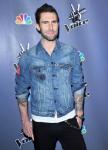 There is one person who would be in the black list of this year's MTV Video Music Awards. of has slammed the award show on Twitter, writing "The VMA's. one day a year when MTV pretends to still care about music. I'm drawing a line in the sand. f*ck you VMA's."
News
>
Celebrity Gossip
August 28, 2011 07:49:27 GMT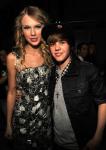 The bond between and is getting tighter. Not only is she the first person whom he gets to "" but also, she is the singer he chooses to work a song with.
News
>
Celebrity Gossip
August 28, 2011 07:12:10 GMT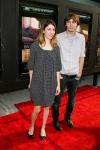 Sofia Coppola became a bride for the second time as she tied the knot to Phoenix rocker Thomas Mars Saturday, August 27 in her grandparents' hometown of Bernalda, Italy. The writer-director was previously married to director Spike Jonze from 1999 to 2003.
News
>
Celebrity Gossip
August 27, 2011 20:03:25 GMT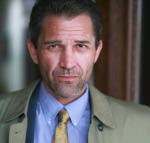 "" star Michael Showers whose body was found floating on Mississippi River on Wednesday, August 24 morning is confirmed dead of drowning. Autopsy results confirmed that there were no signs of body trauma but toxicology results are expected to reveal more in a couple more weeks.
News
>
Celebrity Gossip
August 27, 2011 19:29:58 GMT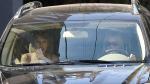 and were spotted having lunch together at Boa Steakhouse in Beverly Hills on Friday, August 26. Witherspoon, who is 14 years older than Swift even gave the country singer a lift home.
News
>
TV News
August 27, 2011 18:25:41 GMT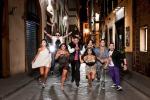 Not even the Hurricane Irene can stop the "" stars from having fun at this year's MTV Video Music Awards. , Vinny, , Deena and Sammie all were flown in to Los Angeles via a private jet before the airports are closed for the weather.
News
>
Movie News
August 27, 2011 17:39:47 GMT
Hurricane Irene plays a role in the numbers of box office this weekend as theaters are closed on the East Coast. Nevertheless, "" manages to reclaim the first position with $4.4 million which adds it up to a total domestic income of $86.7 million.