News
>
TV News
July 10, 2011 16:53:44 GMT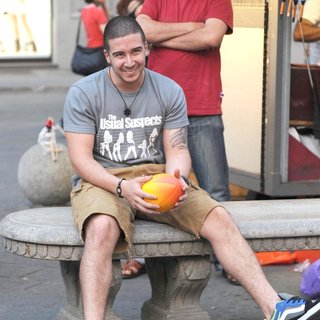 After a bout of him leaving the reality show that made him famous, Vinny Guadagnino was seen returning to the Seaside Heights house. The guido has reportedly made a come back to "" less than a week after there was a commotion that the show is falling apart with cast departures.

Vinny was caught on camera leaving the gang house in the middle of the night last week. Rumor has it, he ditched the season 5 filming because he had an argument with one of the cast members. He was seen leaving in a taxi which allegedly brought him back to his Staten Island house.

News
>
Celebrity Gossip
July 10, 2011 16:30:05 GMT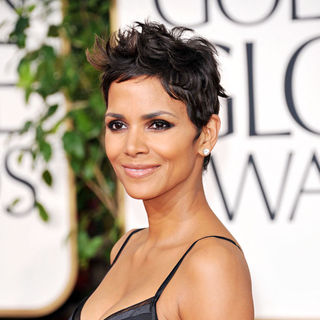 is the latest celebrity to find a stranger trespassing her property. The Oscar-winning actress had an unwelcome visitor on Saturday, July 9, an unidentified man who jumped over her wall and lurked around her front lawn.

Halle reportedly saw the guy and so did her security. Some people from inside the house ran outside but the intruder scaled the wall and ran. LAPD, who arrived at the scene after getting a call from the actress, is said investigating this case. The man could well be a stalker or a paparazzi who has been hounding her every move.

News
>
Movie News
July 10, 2011 16:09:31 GMT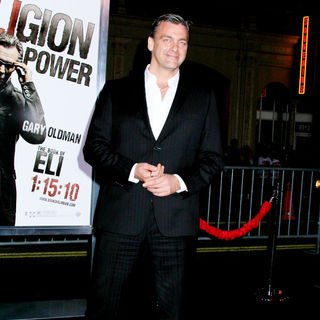 One more actor has been added to "G.I. Joe 2: Cobra Strikes" which is scheduled to begin production this summer in Louisiana. After recruiting Adrienne Palicki as Lady Jaye and as Roadblock, Paramount Pictures has appointed "" star to slip in the role of the villain, Firefly.

In the games, Firefly is a martial arts master who is also a saboteur and an expert in all NATO and Warsaw Pact explosives and detonators. He is often sent on a lone mission by Cobra. At the end of the first live-action movie, Cobra's leaders Destro and Cobra Commander are locked up in high-security prison. The actors, Christopher Eccleston and , are not expected to make a return but the character are masked anyway, allowing director Jon Chu to do a re-cast.

News
>
Movie News
July 09, 2011 19:31:14 GMT

While television freaks may leave with fully loaded, there's fewer offers for movie fans on the Saturday, July 23 event of San Diego Comic Con this year. There's actually less than six movies which hold a panel on the third day but plenty of seminars, workshops and discussions with people in the movie industry are available.

Those craving for more insight from filmmakers can join an hour with Joss Whedon who would talk about his next ventures. The panel, which would also discuss his TV and comic works, would be held at 3 P.M. at Indigo Ballroom, Hilton San Diego Bayfront. Meanwhile, Kevin Smith can be found for a Q &A at Hall H at 5:45 P.M.

News
>
TV News
July 09, 2011 18:32:30 GMT

The Saturday panels of San Diego Comic Con traditionally draw the biggest audience. TV stations have been fighting for a slot on the third day which would be perfect to introduce new shows. This particular year, FOX has prepared "" and "", NBC brings out "", CBS will promote "" while ABC has "".

Also in the July 23 event, TV Guide magazine would host a discussion about shows with supernatural themes such as "", "" and "". The panel which is moderated by William Keck is held at 2:30 P.M. At room 5AB.

News
>
Celebrity Gossip
July 09, 2011 17:37:31 GMT
One celebrity who is not a fan of Octomom is . The "3rd Rock From the Sun" star was involved in an argument with Nadya Suleman while flying back from New York City on Friday, July 8.

Suleman and her many kids took up most of the business class section of the plane which flight was delayed for more than two hours. With 14 kids under her care, octomom was having difficulty to prevent her kids from crying. Johnston got annoyed by the noise so much that she approached Suleman and told her to keep it down.