News
>
TV News
July 10, 2011 16:53:44 GMT
After a bout of him leaving the reality show that made him famous, Vinny Guadagnino was seen returning to the Seaside Heights house. The guido has reportedly made a come back to "" less than a week after there was a commotion that the show is falling apart with cast departures.
News
>
Celebrity Gossip
July 10, 2011 16:30:05 GMT
is the latest celebrity to find a stranger trespassing her property. The Oscar-winning actress had an unwelcome visitor on Saturday, July 9, an unidentified man who jumped over her wall and lurked around her front lawn.
News
>
Movie News
July 10, 2011 16:09:31 GMT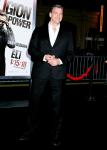 One more actor has been added to "G.I. Joe 2: Cobra Strikes" which is scheduled to begin production this summer in Louisiana. After recruiting Adrienne Palicki as Lady Jaye and as Roadblock, Paramount Pictures has appointed "" star to slip in the role of the villain, Firefly.
News
>
Movie News
July 09, 2011 19:31:14 GMT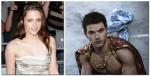 While television freaks may leave with fully loaded, there's fewer offers for movie fans on the Saturday, July 23 event of San Diego Comic Con this year. There's actually less than six movies which hold a panel on the third day but plenty of seminars, workshops and discussions with people in the movie industry are available.
News
>
TV News
July 09, 2011 18:32:30 GMT

The Saturday panels of San Diego Comic Con traditionally draw the biggest audience. TV stations have been fighting for a slot on the third day which would be perfect to introduce new shows. This particular year, FOX has prepared "" and "", NBC brings out "", CBS will promote "" while ABC has "".
News
>
Celebrity Gossip
July 09, 2011 17:37:31 GMT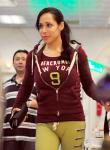 One celebrity who is not a fan of Octomom is . The "3rd Rock From the Sun" star was involved in an argument with Nadya Suleman while flying back from New York City on Friday, July 8.