News
>
Movie News
July 23, 2008 07:53:54 GMT

Throughout the years, moviegoers have been presented with movies that feature the relationship between brothers and sisters whether they are blood-related or not. Most often that kind of feature films picks up the conflict occurring between the siblings, like what happens in the forthcoming comedy film starring and , "".

Sometimes the jealousy, competition or fight between the fictional characters ends up with the siblings having a stronger and better relationship with each other, while on other occasions, it can mean the separation between the siblings or even worse, death. In spirit of the sibling rivalry in "Step Brothers", AceShowbiz have compiled a list of movies displaying the conflict, jealousy and competition between siblings in several Hollywood films.

News
>
Movie News
July 23, 2008 04:19:18 GMT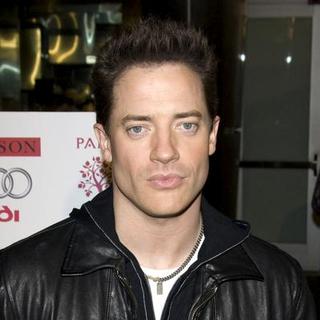 , star of Universal Pictures' eagerly anticipated summer blockbuster, makes a special guest appearance at Universal Studios Hollywood to meet fans and join them for a spin on the popular "Revenge of the Mummy-The Ride" thrill ride roller coaster on Sunday, July 27 at 4:00 p.m.

Flanked by a brigade of marching mummies, Brendan Fraser will greet fans at the "Revenge of the Mummy-The Ride" and entertain their many questions as well as preview a clip of the film. Guests attending the event will also have a chance to win tickets to attend the exclusive red carpet world premiere, which will debut at Universal CityWalk later that day.