News
>
Movie News
December 22, 2007 07:03:38 GMT

Choosing an unusual theme for its new film feature, New Line Cinema is on the move to make a picture focusing on exorcism entitled "", which will tell the true story of an American priest who studied this practice of evicting demons in Italy.

Project turns out to be based on the upcoming nonfiction book by Matt Baglio, a Rome-based journalist who was allowed to follow the young priest during his months of training with a senior exorcist at a school affiliated with the Vatican. The book, subtitled "The Making of a Modern Day Exorcist", has been slated for publication in early 2009 under Doubleday.

News
>
Movie News
December 22, 2007 06:01:54 GMT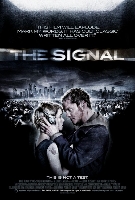 Bringing up new material for every horror fan to take a glimpse at, Magnolia Pictures has launched online a full trailer for its upcoming flick "" which reveals more about the film's story.

Most of the footage feature the chaos that occurs around the town after a mysterious signal is transmitted to the citizens through the electronic devices they own. It appears that the transmissions have turned many of them into violent, uncontrolled human beings who have no hesitation to hurt, even murder their kind.

News
>
Music News
December 22, 2007 05:26:24 GMT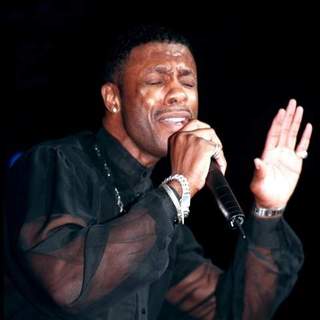 is expected to release new album next year. According to Reuters, the American R 'n' B artist will release "", his first after more than five years, on March 18, 2008.

In the album, Sweat will sing a duet with Keyshia Cole and Athena Cage on "Love You Better" and on"Butterscotch" respectively. He will also showcases his falsetto vocal for the first time on "Somebody". Further, this album will be Sweat first album released under Atco Records and will feature "Suga Suga Suga" as the first single. Other tracks include "Just Wanna Sex You" and "Never Had a Lover".

News
>
Music News
December 22, 2007 05:07:46 GMT

The music video of 's official first single 'Love is Free' from her 2008 album '' premiered on-line. In the music video , the blues rock singer as often can be seen singing accompanied by her acoustic guitar. As the previous music video showcasing another single from the album 'Shine Over Babylon', it also picks up the environmental and poverty issues.

The video was started in black and white nuance showing Crow walking toward a boat bringing along her guitar. As she rides the boat, colors filled the screen. It depicted situation where wrecks along the river Crow's is passing were scattering everywhere and people are playing music and having fun on top of the wreckages.

News
>
Celebrity Gossip
December 22, 2007 05:04:51 GMT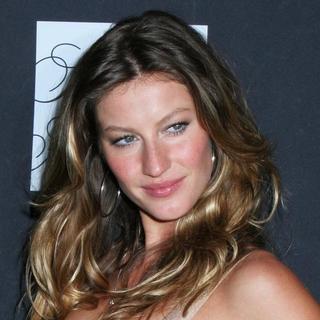 Is the regular face in the Dolce & Gabbana clothing and fragrance campaigns, can add fashion designer to her resume now that she's designing a range of clothes for the high-end fashion house.

Turned down offers of designing in the past, she has reportedly been encouraged by close pals Domenico Dolce and Stefano Gabbana to try her hand at the new line.

News
>
Movie News
December 22, 2007 04:53:16 GMT
Looks like fans of "X-Men" series have to wait longer to find out who will play Sabretooth in the upcoming "." Giving a response to the on his involvement in the project, Scottish actor has denied that he is approached for the role during a Los Angeles press day for his latest vehicle "."

"Itís not true," the "" star stated to MoviesOnline. "I havenít even met on it, I havenít spoken to anybody and I havenít seen a script. And I think Iím working when itís going on, so itís not Ė"

News
>
Celebrity Gossip
December 22, 2007 04:36:00 GMT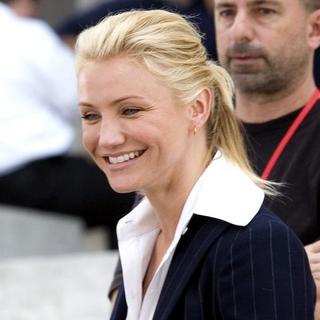 , and have topped a new poll held to find style queens. The three movie beauties are all included in Life and Style's list of Most Stylish Stars of 2007.

Concerning the honor, the threesome has been given fashion nicknames to mark their status in the world of style. Here are the 10 Most Stylish Stars of 2007 according to Life and Style plus their style-related nicknames:

News
>
Music News
December 22, 2007 04:09:09 GMT
After four years in 'hibernation', is ready to release a new album some time on spring 2008. Words said that the 33-year-old Canadian-American singer is putting finishing touches on her seventh studio album, "". Allegedly, the 'Jagged Little Pill' hitmaker is currently working on cutting down the materials to only 11 tracks in the following weeks.

Concerning the album, Morissette opened up that the album that is produced by former Frou Frou member, Guy Sigsworth, dug deep into her personal struggles throughout the last few years. About it, she commented, "Really, in the end, the personal struggles are political. Our emotions align themselves with larger symptomatic things in the world. We face a large war out there, but (the album) more closely reflects the war in peoples' living rooms... the icy silence at home, versus the big cold war."

News
>
Movie News
December 22, 2007 03:57:26 GMT
At last the right one to play the titular heroine in "" is ultimately found. ComingSoon.net has come up with news claiming "Smallville" star Kristin Kreuk has been signed on to play the female fighter in this Hyde Park Entertainment's live-action adaptation of the popular Capcom video game.

Principal photography is reported to start in March 2008 using locations in Thailand with 20th Century Fox handling the distribution matters. "" helmer Andrzej Bartkowiak has been tapped to direct from script by Justin Marks, which focuses on Chun-Li's journey for justice.

News
>
Celebrity Gossip
December 22, 2007 03:55:39 GMT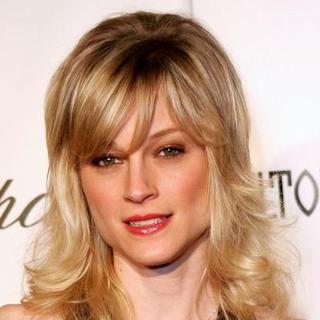 gave birth to a baby daughter, named Bayley, on Thursday, December 20.

The infant was born in Los Angeles at 3:02 P.M. and weighed 7 lbs, it has been confirmed.

News
>
Music News
December 22, 2007 03:27:17 GMT

As their 2007 tour was being acknowledge as one of the top-grossing tour of the year, is reported to be back on the road to do extended tour in 2008. Following the news, it was reported that details about the 2008 tour have been shared. According to the band's fansite, , the band will do a 40-cities tour throughout the United States and Canada kicking off April 2008 in San Juan, Puerto Rico.

For the part of the tour, the rock band will make rare appearance in locales where they haven't performed in over a decade, including in Austin, Orlando, Jacksonville, New Orleans and Winnipeg. They will also play at new venues in Chicago, Detroit, Philadelphia and Seattle. Reportedly, the band will give the complete tour announcement in mid January 2008 and it was said that the details will be made available at .

News
>
Movie News
December 22, 2007 03:11:49 GMT
Providing initial glimpses of in her big screen comeback after 2006's "", Regent Releasing has brought up online the first trailer for the hotel heiress' latest vehicle "", set to hit theaters on February 8 next year.

Though points out that Hilton arguably is the perfect choice to play Cristabelle the hottie, the piece rather puts its focus on the efforts made by her former classmate at first grade Nate, played by Joel Moore, to date her. Here the latter must try to find a guy willing to get with Cristabelle's ugly best friend, June, in order to reach his goal as the beauty refuses to date anyone until June really finds a man of her own.

News
>
Celebrity Gossip
December 22, 2007 02:40:16 GMT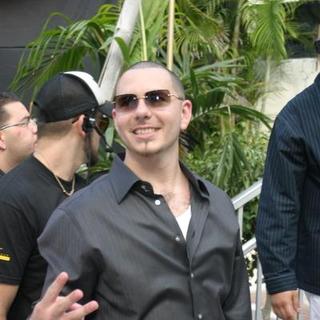 was arrested in Miami after he was stopped by Miami-Dade Police for speeding early Friday morning, December 21. According to an arrest report, he was charged with driving under influence (DUI).

Pitbull, a rap star, was detained around 3.14 A.M. Friday morning for driving his silver Mecedez Benz at a speed of 93 miles per hour in a 55 zone. He initially refused to get out of the car and when he did the officer wrote that he "could detect a strong breath odor of alcohol over the gum he was chewing," that Pitbull's speech was rapid and slurred and his eyes were bloodshot.

News
>
Music News
December 22, 2007 02:38:11 GMT

Nominated for the 50th Annual Grammy Awards nominee in the category of Best Alternative Album, 's second album "Neon Bible" brought more good news to the indie rock band from Montreal, Canada. On Friday, December 21, the album that is positioned on number 4 in 2007 NME albums of the year were announced to be among the nominees of the 2007 Shortlist Music Prize.

On the 7th annual Shortlist Music Prize, the album that is debuted at #2 in the United States is going to face fifty-three other albums that have yet been certified gold by the Recording Industry Association of America. Among its tough contenders are 's "Volta", 's "Into the Wild Soundtrack", 's "The Reminder", 's "Because of the Times", 's "Kala", 's "Elect the Dead" and ' "Black and White Album".

News
>
Celebrity Gossip
December 22, 2007 02:13:10 GMT
A Los Angeles judge has on Thursday, December 20 signed off the divorce between and wife , thus made it official for both parties to enjoy their single status again after 25-years of marriage.

"The parties have resolved all their issues amicably in mediation," said the . "Neither spouse shall take unfair advantage of the other spouse." Still according to the court papers, both Eddie and Valerie have already divided their assets and are devoted to raise their 16-years-old son, Wolfgang Van Halen.