News
>
Movie News
October 20, 2007 07:33:52 GMT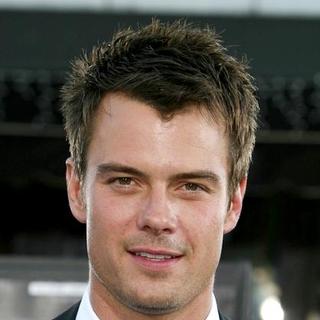 Number of acting talents vying for starring slots in "Justice League of America" is getting greater. IESB.net has come up with reports saying and Bijou Phillips have both joined the competition while Cinematical.com has learned exclusively that underwent an audition for Wonder Woman role in the fast-tracking project.

What roles Duhamel and Phillips tested for, however, were not disclosed, but reps for the latter one did confirm to IESB that the actress indeed auditioned for a part in the ensemble superhero cast. Meanwhile, Sossamon was claimed to deeply impress writers Kieran and Michele Mulroney that they championed her to director George Miller to pick her as the Amazon princess.

News
>
Celebrity Gossip
October 20, 2007 07:29:06 GMT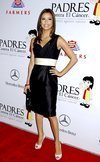 Has been married to her now-husband since July 6th, has just confirmed that she's now personally and professionally Mrs. Eva Longoria Parker.

Shared the change of her surname to E! News Thursday October 18th at the Padres Contra El Cáncer (Parents Against Cancer) annual benefit in Los Angeles, which she co-hosted alongside actor-comedian , the tiny actress said "I actually completely adopted the new name and I love it...I'm a Parker now."

News
>
Movie News
October 20, 2007 06:53:40 GMT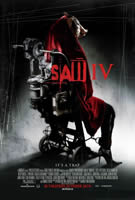 Here's one great news for you all "Saw" fans around the States. In celebrating the coming of "", Lionsgate Films will hold the Saw Movie Marathon which gives you chance to watch all three "Saw" movies prior to the midnight showing of the latest installment.

Screenings will start at 6 PM on Thursday, October 25, 2007 in a number of theaters in selected U.S. cities. Check your local listings for showtimes and tickets or you can also visit for the Midnight Movie Marathon.

News
>
Music News
October 20, 2007 06:48:05 GMT

The leaks are everywhere and now ' label Jive is acting smart by releasing an audio player with the official versions of the songs "Radar," "Piece of Me," "Break the Ice" and "Heaven."

The four songs are the addition to the already leaked songs from her highly anticipated album "," which among others include "Everybody," "Your..." "What U Sippin' On," and "Been A While."

News
>
Celebrity Gossip
October 20, 2007 06:26:19 GMT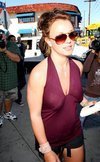 Here comes one good news for after all the bad ones. The pop star reportedly will get back her visitation rights of children.

Thanks to ex-husband who is said "doesn't want his ex out of the parenting picture," but does sent his attorney Mark Vincent Kaplan to court this week as a wakeup call for his former wife. "Kevin believes it's the only way she'll start paying attention to her responsibilities, by making her feel the consequences of shirking them," E! Online quoted an insider as saying.

News
>
Celebrity Gossip
October 20, 2007 05:09:00 GMT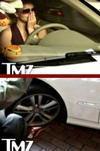 We tell you what, problem will never come to an end for . Has just been reported to work a deal with the owner of the car she hit in a parking lot back in August, the pop singer involved in yet another hit and run, this time with her biggest fan, the paparazzo.

Brit was leaving a Beverly Hills medical building on Thursday October 18th when her car was surrounded by photographers. Attempted to exit the parking lot, she drove her vehicle with one hand while her other hand covering her lips.

News
>
Movie News
October 20, 2007 05:02:36 GMT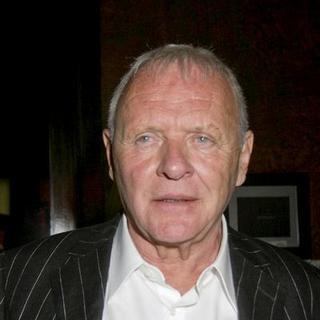 Ultimately has his way to return to horror genre, is finally positive to join in Universal Pictures' "", MTV Movies Blog has confirmed.

"I'm going to do 'The Wolf Man' with Benicio Del Toro," so the veteran thespian was quoted during an interview for his new experimental art feature "."

News
>
Movie News
October 20, 2007 04:28:37 GMT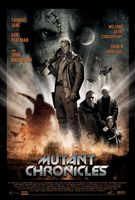 Finally, there's something new to grab on the upcoming "." The first group of production photos from the movie have joyously been brought online by now, many thanks to Omelete.com.br.

Not only the pictures point out the remarkable, artistic cinematography made for the sci-fi actioner, they also introduce us to some principal cast members of the movie in their portrayals. Among them are as Valerie Duval, as Major Mitch Hunter, and as Constantine.

News
>
Celebrity Gossip
October 20, 2007 04:09:07 GMT
Business mogul Donald Trump has selected the ten names to appear on the latest celebrity edition of "The Apprentice." And while NBC, the original channel where the reality show being aired, is trying hard to keep the names under wrap, entertainment Website TMZ.com surprisingly has the complete list.

One of the cast for Trump's forthcoming "Celebrity Apprentice" is professional wrestler, hip hop musician and actor . Also on the list is previous Apprentice fame Omarosa Manigault-Stallworth. Retired professional boxer Lennox Lewis is hired as one of the contestants as well.

News
>
Movie News
October 20, 2007 03:27:59 GMT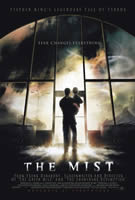 Last August, we were given our first look on the footage from Frank Darabont-directed "", and now finally comes another chance for us to get more glimpses of the movie.

Yes, The Weinstein Company has delightfully submitted the second full trailer for the big screen adaptation of the Stephen King horror novel on the the net. Running about two and a half minutes, it is made available on , but now can also be watched via YouTube as posted below.

News
>
Celebrity Gossip
October 20, 2007 03:15:14 GMT

Michael Tylo, Jr., the 19-year-old son of actress and husband Michael Tylo, died in an accidental drowning Thursday night October 18th in the family's swimming pool in Henderson, Nevada.

The Clark County Coroner said they received a call at 10:18 PM reporting a dead male in a pool. Michael, showed in the picture with his parents in 2002 when he was 12, was discovered in the backyard by an unidentified family member and pronounced dead at 11:55 P.M.

News
>
Celebrity Gossip
October 20, 2007 02:37:33 GMT
That has been recruited as the new spokesmodel for "Red by Marc Ecko," a contemporary young women's apparel and footwear collection, there's nothing new about that. We already presented you with some of her and now we bring you the commercial video.

The 21-seconds video shows the actress wearing a pair of "Red" golden sneakers that look matching with her make up and clothes. Watch the video below.

News
>
Celebrity Gossip
October 20, 2007 02:01:40 GMT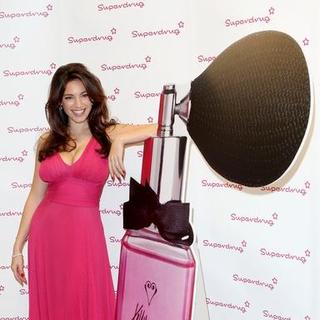 A model, actress, occasional swimwear designer and television presenter as well, has jumped on the celebrity perfume bandwagon by launching her very own sexy scent.

Attended the launch of the perfume, also named "Kelly Brook," at Superdrug on Oxford Street in London on Wednesday October 17th, the beauty looked stunning in a low cut pink dress.