News
>
Music News
July 21, 2007 07:09:04 GMT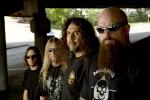 Trash metal band was lying restless when a track called "The Final Six" was not finished in time to be included in their 2006 album "". The four-piece can now relax as a special edition including the track will be released July 24 via American Recordings, an imprint of Sony BMG.

Singer Tom Araya is actually more into 'relieved' than happy since the original album label Warner Records has put a break in its work. He said, "When we got word (Rick) Rubin was gonna move over from Warners to Sony, my initial response was, 'Sh*t ... now nothing's gonna happen with the album, (Warners) literally stopped ... not working the album, but they slowed it down. We just had to wait it out, and now everything's cool."

News
>
Movie News
July 21, 2007 06:47:07 GMT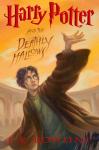 The long-awaited moment is finally coming to life now as bookstores across Britain and other parts of the world brought up their copies of "Harry Potter and the Deathly Hallows", the seventh and final chapter of the bespectacled teen wizard's adventures.

At Waterstone's bookstore on Piccadilly in central London, over 5,000 people lined up for hours before the midnight opening, many dressed in various costumes as wizards, witches, house elves, and weirdly, even Hogwarts castle. In the U.S., fans willingly gathered up since daylight outside bookstores in Los Angeles. Readers in the States had to wait until midnight stroke in each time zone, from 12:01 A.M. EDT Saturday, July 21.

News
>
Music News
July 21, 2007 06:08:02 GMT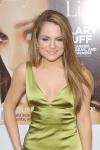 Teen sensation is getting her hands on "Beautiful Girls", a song made popular by Jamaican singer . Sean's version is actually still hot on the chart, but JoJo is confident that hers will also catch some ears.

JoJo's rendition is currently titled "Beautiful Girls Reply" and it is still unknown whether it will make it to her third studio album. If Sean chants "You're way too beautiful girl/ Thats why it'll never work", JoJo said in her lyrics "I'm way too cool for you boy/ That's why it'll never work"".

News
>
Celebrity Gossip
July 21, 2007 06:05:34 GMT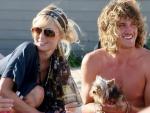 is hopping into her brand new life. Coming up with surfing as her new hobby besides shopping and gotten a new pet, the hotel heiress, above all, scored a new boyfriend. Rumors are abuzz that she's dating Australian clothing and accessories designer Tyler Atkins.

Paris and Tyler were spotted out and about at Malibu's Polaroid Beach House on Saturday July 14th. "They were making out like teenagers," an onlooker claimed. Later that night he was also seen "cradling" Paris's new Yorkie puppy, Cinderella.

News
>
Music News
July 21, 2007 04:50:02 GMT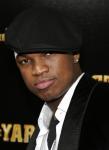 Very well-known for its support in movie industry through Happy Meal, McDonald's is now working extra for its music sponsorship segment. The fast food chain is lining up , and as artists to grace their first music tour.

The live music shows that will be held at the restaurants' parking lots will take a 10 course dates, visiting cities with McDonald's outlets in it. Approximately 500 to 1,500 people are allowed to attend the free shows based on first come first served. The shows will be set off at 6.30 p.m.

News
>
Movie News
July 21, 2007 04:37:58 GMT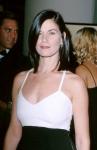 Marking her return to the film industry after half-a-decade hiatus, actress is now on the move to carry out not only one but three stints at once in a big screen project. "The Last Seduction" star has been reported to about produce a biographical feature of late Russian poet Anna Akhmatova with an eye to also topline and possibly direct.

Already tapped scribe Jim Curtis to work on the script, the project will likely depict the life journey of Akhmatova, especially her achievement in becoming a renowned, strong feminine figure in Russian arts. Akhmatova, whose real name was Anna Andreevna Gorenko, was noticed for addressing a variety of themes including time and memory, the fate of creative women, and the difficulties of living and writing in the shadow of Stalinism in her works.

News
>
Music News
July 21, 2007 04:21:41 GMT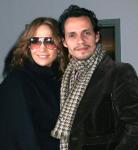 and are going to follow the footsteps of and to have a joint tour. Marc, who is an expert in this, is going to "introduce" his almost clueless wife to this world.

"Jennifer has never toured," Marc told Billboard. "I've toured all my life. This is where I can step in and say, 'Oh, my God, this could be fun,' and introduce her to that world. It is something she's always wanted to do, but she's never had the time. And I was offered many more films I never took advantage of because I was always on tour. So, yes, we're seriously talking about going out this year [and] putting together an amazing show with just her and myself."

News
>
Celebrity Gossip
July 21, 2007 04:14:54 GMT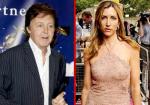 The bitter divorce battle between and has almost come to an end as the former power couple finally comes to financial settlement with Mills receiving a staggering £70 million.

According to reports, Mills is said to get a lump sum payment of £15 million and an annual payment of £3.5 million per year until their daughter Beatrice, who will be four in October, reaches her 18th birthday. What's more, McCartney will also pay for all of Beatrice's living expenses, including her schooling, travel, nannies and security.

News
>
Movie News
July 21, 2007 03:45:02 GMT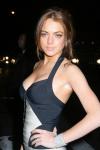 With 's out-of-rehab status, production on "Poor Things" should be go on by now, but looks like that is not going to happen for good if looking on a report posted on New York Post's Page Six.

According to the gossip column, the flick's set designer Fontaine Beauchamp Hebb has sent an e-mail with the subject line "'Poor Things' Has Been Cancelled" to product vendors GE and Dell computers, which both were promised placement in the movie in exchange for cash. There he informed that producer Jack Gilardi Jr. has decided to pull the plug on the picture due to Lohan's return to the club scene on the heels of her departure from Promises treatment center.

News
>
Celebrity Gossip
July 21, 2007 03:40:27 GMT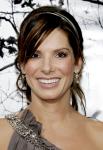 , , and are rich, but among them is the richest. The talk show host is placed on the No. 1 spot in OK! magazine Top 10 Female Breadwinners countdown, with a $1.5 billion net worth.

The foursome, Bullock, Madonna, Roberts, and Kidman, are all rounding out the Top 5.

News
>
Celebrity Gossip
July 21, 2007 03:14:06 GMT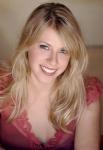 Her life is now full. "Full House" star is a new bride, it has been reported.

The actress, best known for her role as Stephanie Tanner on the television sitcom "Full House", has tied the knot with boyfriend Cody Herpin last Saturday July 14th at the Little Church of the West on the Vegas Strip.

News
>
Celebrity Gossip
July 21, 2007 02:30:40 GMT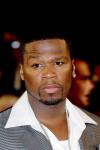 is in hot water over an advertisement. The rapper has on Friday July 20th filed a $1 million lawsuit against Internet advertising company Traffix Inc. for using his image without permission in the graphic "Shoot the Rapper" ad, which he claims promotes violence and threatens his safety.

The ad for "Shoot the Rapper" game, as stated in the lawsuit filed in New York State Court, features a cartoon representation of 50 Cent and the message "shoot the Rapper and you will WIN $US5,000 ($A5,692.5) or 5 RINGTONES GUARANTEED". The ad invites users to use their computer mouse to aim and fire at the rapper. And if they fire successfully, the screen becomes bathed in red and users then redirected to the Traffix website.

News
>
Celebrity Gossip
July 21, 2007 01:43:05 GMT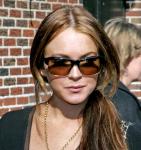 waved the white flag. The troubled singer-actress has turned herself in to police to face charges of drunken driving, stemmed from a car crash last May, just one week after completed a 45-days rehab stint in Promises.

Lindsay quietly surrendered to Beverly Hills Police Department Thursday afternoon July 19th to be fingerprinted and photographed. She arrived at the station at about 4:15 p.m. accompanied by her lawyer and was released on $30,000 bail about an hour later.