News
>
Movie News
February 27, 2007 09:49:56 GMT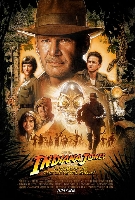 Fans of "Indiana Jones" series should be relieved by now as a date to film "Indy 4", currently being known officially as "Fourth Installment of the Indiana Jones Adventures", has been set.

Fox411 has successfully dug out from director Steven Spielberg during his attendance at the Oscars' Governors Ball that production on the anticipated flick will be commenced on June 18 this year, thereby completing media reports which previously did say that filming would take place around the month.

News
>
Movie News
February 27, 2007 09:13:18 GMT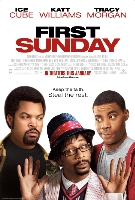 Appears to be more inclined towards generating laughs rather than going for some thrilling actions onscreen for now, has signed on to topline an urban-themed comedy entitled "", a joint production of his Cube Vision and Screen Gems.

A feature directorial debut of playwright David E. Talbert, the project finds Cube as one of two men who bungle an attempt to heist money from a church. Beyond their expectation, the pair winds up taking hostage on its parishioners to then be guided by those churchgoers to see error in their ways.

News
>
Movie News
February 27, 2007 08:45:57 GMT
Seems William Monahan has got so much fun in collaborating with and Martin Scorsese for "" that he does not put delay in working alongside the two once again.

The Hollywood Reporter has learned that the scribe, who just won an Oscar for his writing work in the mob saga, is set to once again team up with DiCaprio to develop a big screen feature titled "Confessions of Pain" while reuniting with Scorsese for a rock 'n' roll epic called "."

News
>
Movie News
February 27, 2007 07:42:51 GMT
Making a comeback to film industry after her last big screen appearance in "Nutty Professor II: The Klumps", has taken a starring role in dramedy "" for Lionsgate Films, Variety has revealed.

Rounding out with Sharon Leal and in the cast, the singer will come under the direction of who is also on duty to pen the script as well as to star in and produce the flick. Production is said to begin March 5 this year in Whistler, British Columbia and Vancouver before shifting to Atlanta.

News
>
Movie News
February 27, 2007 07:10:46 GMT
Proving to still have enough gas to soar high and leave all of its opponents behind, "" for the second time wonderfully comes out as the champ of weekend box office overseas ended February 25, 2007.

The superhero flick smoothly paves its way to collect another $16.9 million from 43 markets, lifting its foreign gross to $40.1 million to date. Making good contribution to the number are results from Germany and France which see the movie successfully pull $2.3 million and $3 million, respectively.

News
>
Celebrity Gossip
February 27, 2007 06:19:25 GMT
, better known as Posh Spice, has reportedly signed multi million dollar deal with American TV network NBC to host her own reality show.

"The Americans were falling over themselves to sign Victoria up for a TV show but we had to choose the right deal for her. NBC won out in the end as they have really taken a shine to Vic's hilarious sense of humor and they want to capitalize on this," Vic's manager Simon Fuller said.

News
>
Music News
February 27, 2007 05:19:36 GMT
A reunion has been planned, but it won't happen, not now at least. ' former manager, Simon Fuller says the girls group has planned to return to the industry "with a big bang," which will include a world tour. Unfortunately, the reunion plan is blocked by 's reluctance.

"All of the girls are up for it and the reunion will definitely happen in the next 18 months. The only person showing any reluctance is Mel C. She thinks her solo career is bigger than the band, which is just not the case. She needs to wise up and realize a reunion would be amazing for everybody concerned," Fuller said.

News
>
Movie News
February 27, 2007 05:04:23 GMT
The casting process for "" keeps moving on despite the flick's in-production status as Italian actor Pierfrancesco Favino has smoothly been added into the list, Walt Disney Pictures has confirmed.

Placed alongside other new names in this second installment of the hit franchise like , , and Alicia Borrachero, Favino is poised to portray Lord Glozelle, the leader of King Miraz's Telmarine troops. Actor to play the king has not yet been revealed.

News
>
Celebrity Gossip
February 27, 2007 04:30:44 GMT
Playing the role of Her Majesty Queen Elizabeth II in "" is an honor. does it very well that the role successfully wins her a Best Actress Oscar at the 79th annual awards show Sunday Feb 25th. Greater than all, the role would probably bring the senior actress to meet the real Queen.

A Buckingham Palace rep confirmed Monday Feb 26th that the Oscar-winning queen is likely to be invited to tea with the real Queen. Prior to the confirmation, however, the film's director, Stephen Frears, has already suggested that he, Mirren and screenwriter Peter Morgan would visit the queen at the palace next month.

News
>
Movie News
February 27, 2007 04:05:23 GMT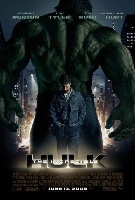 Counting the days to begin filming "", Marvel Studios has fixed its mind to carry out the principal photography on the project in Toronto, Canada, The Associate Press has reported.

To the flick's executive director Jim Van Wyck, who helped Richard Donner shooting "" in Toronto two years ago, the decision sure is proven to be the right one as he found the city's film community to be "exceptional", lauding the cooperation from both the city and the province.

News
>
Celebrity Gossip
February 27, 2007 04:01:07 GMT
The celebration turned into grief for when his father dead Sunday Feb 25th, just two weeks after his Grammy victory. Wayne Brian Bridges died Sunday morning in an Atlanta hospital after a long illness, the rapper's publicist Barry Florence said.

"We are overwhelmed by the generous outpouring of love, condolences and support from family members, friends, fans and the many well wishers," Ludacris' family said in a statement released Monday Feb 26th. "We thank you for your prayers and hope you will understand our need for privacy during this sorrowful time."

News
>
Movie News
February 27, 2007 03:23:08 GMT
As J.J. Abrams has already been positive to helm "Star Trek XI", the only thing that matters now on the project is surely none other than the cast lineup and concerning this, IGN Movies has delightfully provided interesting tidbits that the Trekkers should really cherish on.

The site has learned that three Hollywood's household names of , , and are all in talks with Paramount Pictures, where the project is developed, to fill in the key roles in the picture with Damon's talks said to be further along than the rest.

News
>
Celebrity Gossip
February 27, 2007 03:15:28 GMT
Getting back in the single saddle again, makes headlines when she reportedly dating a cameraman she met on the set of 's TV show "Dirt."

Rumors on the street say they met while she was guest appearing on the program. The mysterious cameraman is simply identified as Mike and no more details being revealed on him.

News
>
Celebrity Gossip
February 27, 2007 02:35:12 GMT
is the first on his list. Then he adds in it, and now 's next target is . The twosome was spotted together over the weekend, driving around in his new Ferrari which is said to be bought with the money he made from his sex-tape with Kardashian.

The R&B singer and actor was spotted arrived hand in hand with Lil' Kim to the Vibe Magazine pre-Oscar party at Area. Kardashian reportedly was also at the party but quickly left once Ray J arrived. No words if they are dating.

News
>
Celebrity Gossip
February 27, 2007 02:05:15 GMT
No stranger to legal dispute, was sentenced to jail Monday Feb 26th over child support. The R&B singer was picked up Sunday at Attleboro High School, after showing up to watch his daughter compete in a cheerleading competition.

The arrest reportedly stemming from the star's failure to show up at an Oct. 2 child support hearing regarding his two children, La Princia and Bobby Jr., with his former girlfriend, Kim Ward of Stoughton, Massachusetts. On that encounter, Ward's lawyer said that Brown paid Ward approximately $11,000 in back payments in October, but still owes child support payments from January, plus late penalties, Ward's attorney fees and constable fees.