News
>
Movie News
January 15, 2007 09:48:13 GMT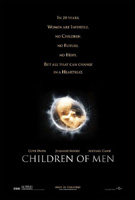 The writing team behind "", Alfonso Cuaron, Timothy J. Sexton, David Arata, Mark Fergus, and Hawk Ostby, plus author P.D. James, who wrote the original book version from which the flick was developed, should draw a really big smile by now as their work finally was deemed the winner of the 19th Annual USC Libraries Scripter Award.

"This year's five nominated films were, all of them, heartfelt and elegantly wrought," USC School of Cinematic Arts Writing Division chair Howard Rodman commented. "In that heady company, 'Children of Men' was first among equals. (The team) took P.D. James' bracingly dystopic novel and crafted from it a film at once brave, subtle (and) shocking. This is writing and screenwriting of the highest order."

News
>
Movie News
January 15, 2007 08:48:00 GMT
Finding each other still eager to work together after their latest project "", Sony Pictures Entertainment and are set to collaborate once again in developing a new big screen feature titled "", Variety has reported.

Written by Steven Bloom, the picture focuses on a widower father who is rescued after his wife's death by members of her book club, who soon begin running his life with their advice on parenting and dating. Smith will serve as the film's producer via his Overbrook production company alongside partner James Lassiter and Alex Siskin.

News
>
Movie News
January 15, 2007 06:55:39 GMT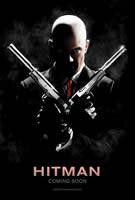 Contrasting with reports informing him to have joined the "" cast, "Deadwood" star surprisingly revealed during a promotion on romantic drama "" that tidbits on his involvement in the project have been remarkably exaggerated though he did admit that he has had talks about playing the title role.

"I don't think I've ever been officially attached to it, contrary to the Internet," the actor remarked. "It sounds fun. It sounds pretty cool. I've seen the pictures. I've never played the game but it looks cool. Lord knows what I'd look like when this hair comes off. It's a major concern."

News
>
Celebrity Gossip
January 15, 2007 06:15:21 GMT
This just in. After months of speculation, it finally is official that and Abhishek Bachchan got engaged.

The former Miss World and actress got engaged to Abhishek, the son of legendary Indian actor Amitabh Bachchan, in a quiet ceremony on Sunday evening January 14th at her home in the city of Mumbai (Bombay).

News
>
Movie News
January 15, 2007 05:59:30 GMT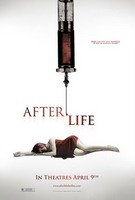 Looks like is heading towards a totally different direction from the path she used to undergo this time. Production Weekly has revealed that the beauty is surprisingly involved in talks to play a role in "", a supernatural thriller developed under Constellation Entertainment banner.

The film follows a young woman, who lies in a transitional state between life and death, in her effort to avoid being buried alive while also concerns a funeral director who holds her fate in his hands. Filming is slated to begin later this year with Agnieszka Vosloo directing as well as penning the script and John Mathieson as the cinematographer.

News
>
Movie News
January 15, 2007 04:33:06 GMT
Presenting its Critics' Choice Awards at the Santa Monica Civic Auditorium last Friday, January 12, 2007, the Broadcast Film Critics Association (BFCA) solemnly mentioned one by one names and titles deserved the honors through its starry presenters that included , , , and .

Though the top category of Best Picture gloriously fell to the mob saga "" which also won its helmer Martin Scorsese the Best Director title, the event's big winners turned out to be its two competitors "" and "" as each triumphantly landed four prizes in other major slots.

News
>
Movie News
January 15, 2007 03:34:50 GMT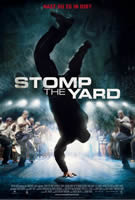 The spirit of Stepping is back, thanks to "", as the urban dance drama delightfully soars high in its debut to secure the top spot on the weekend box office ended January 14, 2007. Playing strongly among all demographics, the flick smoothly makes its way to gather up a satisfying number of $21.8 million, ending the three-week reign of "" for the family-friendly comedy turns out to score below this time at $17.1 million.

Though forced to go one step down as the runner-up, "Museum" wonderfully still proves to be superior to its longtime rival "" which fares far lower at $8.9 million in its fifth round on the chart. "" and "" come next to round out the big five, the former on the fourth rank holding $8.3 million while the latter on the fifth with $7.3 million.

News
>
Movie News
January 15, 2007 02:56:37 GMT
, the widow of the late frontman , has acquired the rights to Charles Cross' celebrated biography on her late husband and is planning to turn it into a movie.

Revealed on the project, Love wrote on her fan site that the biopic is in its "embryonic stage with no script and no director decided." Sources said that some studios are in discussions with Love to bring the book to the big screen.

News
>
Music News
January 15, 2007 02:26:06 GMT
Aussie pop diva was forced to cancel two concerts on her comeback tour because of bad cold. The singer ended the concert at Manchester's MEN Arena Saturday January 13th after an hour, telling fans she had a cold.

"Kylie went on stage in Manchester ... and did half of her show and then unfortunately could not go back on just before the interval," a spokesman for the singer confirmed. Due to such fact, Minogue will not be able to perform on Monday or Tuesday.