News
>
Movie News
November 27, 2006 09:08:18 GMT
Going deeper into directing thing, "" director Ericson Core has reached a deal to helm thriller drama "Conrail" for New Line Cinema, Variety has revealed.

Based on a true story, the project follows the rise, fall, and atonement of a cargo thief names Eddie Mongon, who spent a decade of his life as a modern-day Robin Hood. It is said that New Line has been developing the picture since it obtained the life rights to Mongon's story two years ago.

News
>
Movie News
November 27, 2006 08:43:34 GMT
Back to stand behind the camera after his 2003 work of "", Richard Curtis is in on board to mark his second directorial effort in "The Boat That Rocked", a big screen project which takes its center on a radio station that operates at sea.

Apart from this, other details about the pictures are still being kept under wraps by the filmmaker, including the cast lineup. Curtis himself has long been known as a prolific writer whose works mostly are under romantic comedy genre, like "Four Weddings and a Funeral", "Notting Hill", and "Bridget Jones's Diary."

News
>
Celebrity Gossip
November 27, 2006 08:22:26 GMT
Acting at first, and now gives hand at producing. The actor has been tapped to produce hour-long drama "Voyages" for CBS.

Doing his new assignment, Jackman won't make the "Voyage" single-handed. He will get help from Max Makowski who has been billed to write and direct the show.

News
>
Movie News
November 27, 2006 08:21:49 GMT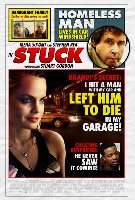 Set to make a great onscreen collaboration, and Stephen Rea have both been confirmed to take the top billing in the cast lineup of "", a horror feature coming from Amicus Entertainment.

Here Suvari will portray a young woman named Brandi Helper whose life is turned upside down after she accidentally hits a homeless man, played by Rea. Production on the project has already begun in New Brunswick, Canada with Stuart Gordon handling both writing and directing matters.

News
>
Celebrity Gossip
November 27, 2006 07:55:21 GMT
is dealing with some weighty issues and this time the pop singer is reported already dating again. Who is the lucky man? It could be actor or manager Jason Trawick.

Rumor has it that Spears hooked up with Mario while partying in Las Vegas with new best friend, hotel heiress . What's more, a source even revealed that things were definitely sizzling between Spears and the man.

News
>
Movie News
November 27, 2006 07:19:56 GMT
Ready to welcome year 2007, has signed on to be involved in not only one but two big screen projects namely "" and "Snow Country" during the year, Production Weekly has reported.

For the former one, Fiennes will be the leadstar with Jacob Aaron Estes penning the script based on Ian Parker's article titled "The Gift" which was posted in The New Yorker. Expected to start filming in spring, the picture will center on the life of controversial philanthropist Zell Kravinsky who gave nearly all of his $45 million estate away, even donated his kidney to a stranger in 2003.

News
>
Movie News
November 27, 2006 06:19:56 GMT
The first step has been made and it turned out to be a very successful one.

Finally encountered its premiere at the Vatican yesterday, November 26 as scheduled, "" really got more than warm response that day when about 7,000 guests who attended a benefit gala premiere in the Paul VI Hall broke into applause five times during the screening and again at the end.

News
>
Movie News
November 27, 2006 04:39:19 GMT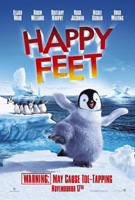 For moviegoers, turkey probably is not the most wanted bird for the Thanksgiving holiday this year for all of their eyes seem to be riveted on penguin instead.

Yes, for the second time the animated tale of this "well-dressed" creature, "", gloriously takes the top slot on the weekend box office ended Sunday, November 26, 2006, pulling $37 million in ticket sales to once again best its tough rival "."

News
>
Music News
November 27, 2006 03:42:40 GMT
It was bad at first. Will the second one better? You decide. , whose latest musical comeback at the World Music Awards in London this month was met with disappointing response, is eyeing a second comeback.

The once proclaimed King of Pop is planning a Christmas bash in Tokyo to celebrate the 25th anniversary of "." The so-called "Premium Christmas Party" is planned for December 19th later this year.

News
>
Celebrity Gossip
November 27, 2006 03:11:20 GMT
There's at least one good thing left from the fairy tale wedding of and , it's Hollywood new best friends. Met at the lavish wedding party, and since then becoming best friends.

Well, J.Lo and Victoria, they are match. Don't you think so? Both stars have something in common that they have the same interest in, fashion. And so the new pals have come to the idea of starting a clothing line together, which J.Lo thinks will be "seriously sexy."

News
>
Celebrity Gossip
November 27, 2006 02:50:51 GMT
Pop star underwent a hernia operation this week after collapsing in Spain. The British R&B star "doubled up in pain" while on set for a Spanish music program in Madrid on Thursday Nov 23rd.

It was like 'a bus had hit her stomach', Jamelia told her manager Jonathan Shalit. Jamelia then flew back to Britain and on Friday night Nov 24th had micro surgery at St Mary's Hospital in Paddington, West London, for an umbilical hernia, which is related to the aftereffects of having children.