News
>
Celebrity Gossip
November 02, 2006 10:04:34 GMT
Apparently, it's still hard indeed to shake off the male domination on AceShowbiz Celebrity Buzz so far as the list's top spot honor once again goes to another Hollywood actor, who, not very surprisingly, turns out to be .

Follows the footsteps of previous chart-toppers like , , and , the striking guy's success to claim the rank surely cannot be separated from the hype surrounding his latest vehicle "" which sees him stunningly portray a cop working as a mole inside a mob syndicate.

News
>
Celebrity Gossip
November 02, 2006 07:51:29 GMT
Women magazine Glamour celebrated its 17th annual Women of the Year awards at Carnegie Hall on Monday night Oct 30th. Among the evening's A-list honorees were , and just to name a few.

As for Bullock, she's been honored as The Undercover Activist for her quiet million dollar donations to charities following September 11th and the Indian Ocean Tsunami in December 2004. Meanwhile, Latifah was presented with The Role Model award. Among the many winners there was also Laurie David who's been recognized for environmentalism; and Iman, who was named the magazine's Model Citizen.

News
>
Celebrity Gossip
November 02, 2006 07:08:28 GMT
"Desperate Housewives" star is taking legal action to prevent nude photographs of her from being published. The over than 200 personal photos of the actress were found by a firm hired to remove garbage from her Los Angeles home and now the firm trying to sell them to the highest bidder.

Lawyers for Cross claim the photos, accidentally disposed by the actress, are the copyrighted property of Cross and her husband, Tom Mahoney, no matter where they were discovered and thus look forward to get them back. However, Phoenix-based agent David Hans Schmidt, who was hired to represent the removal firm, insisted that Cross gave up her ownership rights when she tossed the photos in the trash.

News
>
Celebrity Gossip
November 02, 2006 06:44:39 GMT
A manager for confirmed to People magazine that the man is expecting his seventh child, not with his latest girlfriend Deelishis, but with another woman.

"Flav has confirmed this and Deelishis is aware that after things did not work with the season-one winner (Nicole Alexander), Flav conceived a child with a woman he had been dating on and off," the manager says.

News
>
Movie News
November 02, 2006 06:20:00 GMT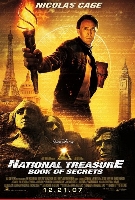 Going one step further, "National Treasure 2" is in the brink to enter the production process. Producer Jerry Bruckheimer has revealed to MTV that the flick is getting underway to "start filming in January" with core cast members like and set to reprise their roles.

Still in the same occasion, the man also gave tidbits about the script of the second installment of the franchise, saying that it will be "another little treasure hunt" which "involves [Abe] Lincoln and John Wilkes Booth and 18 pages which are actually missing from [Lincoln's] diary."

News
>
Celebrity Gossip
November 02, 2006 05:56:13 GMT
What is it about that's so hot? It is her pregnancy rumor. The actress, who has mothered three children, is suspected to get pregnant again.

Report on that matter was first brought to the surface by Star magazine who claimed husband is overjoyed over it. Baby bump and prenatal vitamins are only two evidences that prove Jolie does pregnant.

News
>
Celebrity Gossip
November 02, 2006 04:58:35 GMT
Speculation is mounting in Hollywood that is dating "That '70s Show" star . Such report came to the surface soon as the two were spotted getting close this weekend in Las Vegas.

Ivanka was celebrating her 25th birthday on Saturday Oct 28th at Pure nightclub when she was said getting cozy with the young actor. They reportedly danced and cuddled on the VIP bed and even shared a quick kiss during the party.

News
>
Movie News
November 02, 2006 04:57:35 GMT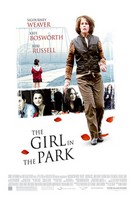 Finally male actors are included in the cast of "." Production Weekly reported that Alessandro Nivola and have both signed on to join the line up together with "Felicity" star .

With this inclusion, the three thereby become the next addition in the list after and , who ultimately are positive to take the two leading roles previously intended for and to play.

News
>
Celebrity Gossip
November 02, 2006 04:27:55 GMT
is the latest musician to become an entrepreneur. The singer will open his own nightclub at the Rio Hotel in Las Vegas, it has been confirmed.

In addition to the so-called 3121 nightclub, Prince will as well open a restaurant called 3121 Jazz Cuisine inside the same building.

News
>
Celebrity Gossip
November 02, 2006 03:51:48 GMT
As for , her life certainly begins at 40. The once crowned world's most famous Internet model bares all for first time in Playboy magazine.

The model who has just turned 40 is featured in the inside pages of the December issue of the publication, hit newsstands Friday Nov 3rd.

News
>
Movie News
November 02, 2006 03:33:29 GMT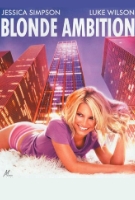 Seems 's path in film industry goes smoother as time goes by. Fresh from her appearance in "", the striking singer is reported to have nabbed her next starring role in "", sharing scenes together with "" star .

A loose remake of Mike Nichols' 1988 effort "Working Girl", the project follows "a young woman's journey into the corporate empire" as she tries to work her way to the top from the bottom.

News
>
Music News
November 02, 2006 03:28:57 GMT
American Idol crooner speaks on his forthcoming LP. The singer still plans to have a debut album out by the end of the year, and thus busy working on the studio with the help from producer Matt Serletic.

The collection of new material, which has yet been titled, is slated to hit stores December 5 later this year via Arista Records.

News
>
Movie News
November 02, 2006 02:53:16 GMT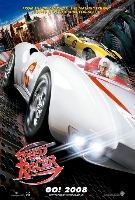 The Wachowskis are back behind the camera at last. The Hollywood Reporter has revealed that duo Larry and Andy Wachowski are on board to direct "", Warner Bros.' big-screen, live-action version of the classic 1960s series created by anime pioneer Tatsuo Yoshida.

Intended to be a family-friendly film feature, the project is expected to begin filming in summer 2007 for a summer 2008 release with the brothers also penning the script. The story will be focused on a young race car driver who strives to reach glory in his gadget-laden vehicle, Mach 5.

News
>
Music News
November 02, 2006 02:48:42 GMT
This is a new record on the Billboard Hot 200 after another. The US pop album charts sees the success of ' "" to climb at No. 1 this week. The album, which is the soundtrack to hit Disney Channel series of the same name, sold more than 280,000 copies in the week ended October 29, marking the biggest start for a soundtrack since November 2005, when rapper 's "" bowed with 317,000 units.

On top of that, "Hannah Montana" has also become Disney's fourth top 10 debut this year, behind "Cars," "The Cheetah Girls 2" and the immensely popular "High School Musical," which is the only album to sell more than 3 million copies so far in 2006. Elsewhere, New Jersey rock band is at 2nd position on the album charts with "" sold 240,000 copies. 's sophomore album "" starts at No. 3 with 231,000.