News
>
Movie News
October 25, 2006 09:43:03 GMT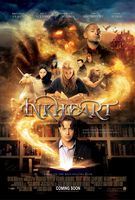 Giving much more highlight to fantasy drama flick "", , , Rafi Gavron, and have all come down to take part in the project, joining the likes of , , and in turn.

Here Mirren will play a book collector named Elinor Loredan while Serkis is billed to portray a villainous character called Capricorn. Filming is scheduled to start next month in Italy then London with Iain Softley directing based on David Lindsay-Abaire's script.

News
>
Movie News
October 25, 2006 09:24:24 GMT
"" has lost one big star from its cast. Oscar-winning actress reportedly told the press at Rome Film Festival that she shockingly has departed the project, a Studio Canal production set to be directed by Hong Kong-based filmmaker Wong Kar-wai.

This unexpected decision of the beauty can be understood since the star apparently intends to spend more time with her husband, , as he undergoes treatments to get rid of his alcoholism. No words yet whether she will also drop her other future projects like "" and "Untitled Baz Luhrmann Project", but let's not hope so.

News
>
Movie News
October 25, 2006 08:47:18 GMT
Carefully making his choices for his next acting stint, megastar is reportedly eyeing three features namely "", "", and "" to mark his comeback to the big screen after "."

For the first project, which centers on a platoon of U.S. soldiers in Afghanistan, Cruise is being courted to play a congressman with to portray a journalist under direction of veteran thespian who will also likely to star.

News
>
Celebrity Gossip
October 25, 2006 07:53:43 GMT
Finally showed up to court yesterday, October 24 after her absence in the previous day, rapper was sentenced to three years probation and anger management classes over her 2004 altercation with two employees of a Manhattan nail salon.

Following this, the hip-hop artist must submit a sample of her DNA and undergo periodic drug testing besides keeping a distance from the manicurists for the next five years, in the meantime being warned that she could face a year in jail if she is proven to violate the terms of her probation.

News
>
Movie News
October 25, 2006 07:10:42 GMT
After several aborted marriage plans, a date is finally set for wedding ceremony between and . The spokesperson for the "" star, Arnold Robinson, has confirmed that the couple will get married in Italy on November 18 this year.

The wedding venue is still unknown yet, but Robinson has revealed to Associated Press that Holmes will wear a dress designed by Giorgio Armani when she walks down the aisle that day.

News
>
Movie News
October 25, 2006 06:24:17 GMT
Seeking help to support her husband's struggle against alcoholism, Oscar-winning actress has turned her head to a psychologist, who is none other than her own father, Dr Anthony Kidman.

The "" star has reportedly been engaged in lengthy phone conversations with the man since entered Cumberland Heights rehab clinic in Nashville last Thursday, October 19.

News
>
Celebrity Gossip
October 25, 2006 05:14:18 GMT
It turns out that Sutton Pierce Federline is not the real name of ' six-week-old baby.

According to a birth certificate filed yesterday, October 24 at Los Angeles County Registrar-Recorder's office, Spears and her husband, , have named their second child Jayden James Federline instead.

News
>
Celebrity Gossip
October 25, 2006 04:18:22 GMT
For "Harry Potter" series star , being famous apparently can be a status that sometimes brings problems, especially in dating.

"It's always a worry, yeah," so he tells Newsweek in its new issue about girls who want to go out with him simply because of his popularity. "But I've got pretty good instincts for people."

News
>
Movie News
October 25, 2006 03:36:02 GMT
A seemingly promising project is about to come out from Paramount Vantage. The studio has satisfyingly obtained the worldwide rights to Alan McElroy's spec script "Fracture (2007)" with "The Ring" duo Mike Macari and Neal Edelstein seating as producers.

Intended to be a chilling psychological thriller, the picture concerns a man whose wife and children suddenly disappear after entering an emergency room. While it is reported that the flick is out to a director, there is no word yet on either cast or film crew.

News
>
Movie News
October 25, 2006 03:24:49 GMT
It sure will be an A-list collaboration worth waiting for. and have been reported to be attached to share scenes together in "Factor X", a new thriller project developed under New Line Cinema.

Presenting the true tale of how the BTK killer was captured, the flick, of which title comes from what the killer described in letters to the police as his motive for murder, revolves around a young counter-terrorism expert from Washington who teams up with a Wichita police detective to chase down the killer. Howard will play the former character while Bana portraying the latter.

News
>
Movie News
October 25, 2006 03:05:33 GMT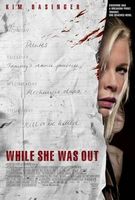 Landing a seemingly promising acting stint, has been confirmed to topline a thriller in the vein of "Deliverance" and "Dead Calm" entitled "", Production Weekly has revealed.

Here Basinger will portray a typical suburban housewife who has to rely on her own strength and a toolbox when getting stranded in a desolate forest with four murderous thugs. Filming is scheduled to begin in January next year with Scottish filmmaker Susan Montford at helm.

News
>
Movie News
October 25, 2006 02:32:30 GMT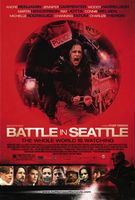 Adding more big names to make a star-studded cast, "" has included , , , and into the list, Variety has reported.

Along with Oscar-winning actress , the foursome will all come under the direction of first-time helmer who also is in charge to pen the script. Production is expected to begin by November this year with Vanessa Pereira executive producing.