News
>
Movie News
October 07, 2006 07:13:51 GMT
Updating the news on the fourth installment of "Rambo" series, Production Weekly has reported that the third sequel of the franchise is now titled "Rambo IV: In the Serpent's Eye."

While filming dates have tentatively been moved to January with taking locations in Thailand, the picture still sees once again playing the titular hero. Apart from taking the role, the actor is also attached to both write and direct the movie as well as serves as one of the producers.

News
>
Celebrity Gossip
October 07, 2006 06:25:03 GMT
Is an avid gamer, will make her video game debut in "The Sims". Electronic Arts Inc. announced Thursday Oct 5th it has struck deal with the recording artist for "The Sims 2 Pets".

Hilary and her pet Chihuahua Lola are set to appear in the latest addition to the 'Sims' gaming franchise, slated to be released on October 17 in North America and October 19 across Europe for the PlayStation 2, GameCube, and as an expansion pack to the original PC game, The Sims 2.

News
>
Movie News
October 07, 2006 05:16:15 GMT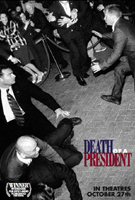 Boldly presenting a depiction of a fictional assassination to President George W. Bush, Newmarket's "" is now encountering a really big problem concerning its theatrical release. Some of the country's biggest theater chains reportedly refuse to screen the picture due to its incendiary subject matter.

Regal Entertainment Group, which currently ranks the largest theater chain in the States, has given indication that it will not show "President" despite Newmarket's plan to unspool the movie on October 27.

News
>
Celebrity Gossip
October 07, 2006 04:16:48 GMT
, the singer-songwriter best known for his hit "Margaritaville", was temporarily detained at Toulon-HyŤres International Airport in the south of France after customs officials found more than 100 tabs of Ecstasy in his luggage during a trip to the French Riviera.

The Grammy-winning star was not arrested though and instead paid about a $400 fine and was allowed to continue on his way.

News
>
Movie News
October 07, 2006 04:16:09 GMT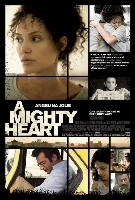 As the date to begin production on "" draws near, things are being geared up for the project to meet the schedule with the cast members preparing to start taking scenes as well.

The Associated Press has reported that the film's lead actress, , has safely landed her feet in Pune, India where the shooting is slated to be commenced. Along with the beauty also comes who has been confirmed to produce the picture via his Plan B. In the meantime, about 50 workers have readied a couple of spacious bungalows for the film's set while assistants scouted more locations appropriate elsewhere in the city.

News
>
Celebrity Gossip
October 07, 2006 03:39:03 GMT
is so lucky that she has the chance to wear the iconic black column dress worn by the late Academy Award-winning actress in the 1961's "Breakfast at Tiffany's".

The dress, which is one of three versions made for the Oscar-nominated screenplay, will be sold to the highest bidder on Dec. 5 at Christie's auction house in London. It's expected to fetch as much as $130,000. Proceeds from the dress will benefit the City of Joy Aid charity, which provides aid to India's poor.

News
>
Celebrity Gossip
October 07, 2006 03:09:25 GMT
What's next from ? It's something big for you. The actor will have an interview with Diane Sawyer on ABC's "Good Morning America", which will be his first ever since his DUI arrest last July during which he made several anti-Semitic remarks.

ABC said Thursday Oct 5th that the interview has already been taped somewhere in Southern California recently and is scheduled to air on Oct. 12 and 13. The interview "will be a segment in the show," said ABC news spokeswoman Bridgette Maney. "It's not going to be the entire Good Morning America"

News
>
Celebrity Gossip
October 07, 2006 02:43:30 GMT
Avjet Corp. of Burbank, a Los Angeles-area private aircraft company, has sued , claiming the singer-actress is late on payments for a pair of chartered flights.

In the suit, filed Wednesday Oct 4th in Los Angeles County Superior Court, Avjet alleged Lopez had not paid for two flights on Gulfstream jets from Farmingdale, N.Y., one to Puerto Rico on Jan. 26, and another to Burbank on May 25. Each flight is said cost about $16,000, and with interest the bill totals $34,241.

News
>
Movie News
October 07, 2006 02:32:51 GMT
A remake project of the 1987 film of the same title, "" is confirmed to be the first film feature coming out from the joint venture between Platinum Dunes and Rogue Pictures. The two companies have just reached a three-year first-look deal to make fright fare budgeted under $25 million with Platinum's execs Michael Bay, Brad Fuller, and Andrew Form producing.

Revolving around a cowboy wooed into joining a roving band of vampires, the project has already tapped music director Samuel Bayer to helm based on script penned by Matt Venne. Production is slated to begin early next year with Charles Meeker and Amy Kaufman also serving as producers.

News
>
Music News
October 07, 2006 02:13:46 GMT
Get ready for another 's music effort. The rapper will have his next album, titled "", hit the stores on October 17th later this year.

What make the set special is that it carries in it a song which the entertainment mogul "borrowed" from , the girl group he created through the MTV runaway hit show "Making The Band". The track, dubbed "Tell Me", reportedly also features the amazing vocals of .

News
>
Movie News
October 07, 2006 01:51:24 GMT
Marking the pact between them, Paramount Pictures and Nickelodeon Movies are about to co-produce together "", an action adventure flick inspired by the Scholastic Press book by M.T. Anderson.

Based on a pitch from Matt Nix, the project centers on two boys who not only find out that the housing development where they live is actually a gigantic game, but also the truth that its mysterious developer is the representative of a supernatural race testing humanity's worth.

News
>
Movie News
October 07, 2006 01:49:52 GMT
Moving on to another acting stint, has given positive sign to take a starring role in "", an off-beat indie feature from Sidney Kimmel Entertainment to be released by MGM.

Thus joining and in the cast, Clarkson will follow the two stars to come under "" helmer Craig Gillespie who is set to direct based on script by Nancy Oliver. Principal photography will start in November with SKE president of production William Horberg executive producing alongside Bruce Toll.

News
>
Movie News
October 07, 2006 01:47:22 GMT
Forming a new production company at Universal called Electric Dynamite, "" star is marking its establishment with a new film project. The funnyman has been confirmed to take Universal's "" under his company's banner, Variety has reported.

Based on Pete Thamel's article of the same title placed in the New York Times, pic will present a story about universities that draw big bucks through serving up their mediocre teams to get crushed by powerhouse nationally ranked teams. No director attached yet, but it is said that Black will not take any parts in the project aside from producing.