News
>
Movie News
September 22, 2006 09:58:13 GMT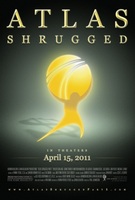 Again taking role as smart, strong-willed woman, has signed on to star in "", a Lionsgate production based on Ayn Rand's iconic novel of the same title.

A longtime fan of Rand's works, Jolie will be billed to portray Dagney Taggart who is described to be the most powerful female character in any of Rand's books. The actress is last seen on the big screen playing opposite her beau, , in Doug Liman's "" and next is set to appear in "" which will open in theaters on December 22 this year.

News
>
Celebrity Gossip
September 22, 2006 09:44:36 GMT
Funnyman has checked out of rehab, leaving Newberg, Oregon's Hazelden Springbrook clinic, to which he was admitted in July for alcoholism, on September 14. And now the actor is moving in with a sober friend in Los Angeles, so report said.

Williams, an Oscar-winning actor, checked himself into rehab with the intention to battle his alcoholism after more than 20 years of sobriety. It is said further that his wife, Marsha Garces, has also become one of the reasons why he seek help for his addiction.

News
>
Movie News
September 22, 2006 09:20:33 GMT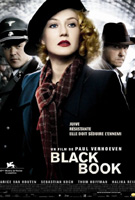 "" is now kept safely under Sony Pictures Classics. Yes it's true, the company has satisfyingly secured the rights to distribute the WW II drama in North America, Australia, New Zealand, and India regions, reportedly paying a six-figure sum to gain the privilege.

Recently screened at this year's Venice International Film Festival where it won the Cinema Giovanni Award, pic is the latest directorial work of Dutch filmmaker Paul Verhoeven which tells about the Dutch underground set in the early fall of 1944. Produced by San Fu Maltha, Jens Meurer, and Jos van der Linden among others, it features native talents like , Sebastian Koch, and Thom Hoffman in the cast.

News
>
Movie News
September 22, 2006 08:39:49 GMT
Riding high on the huge success of its "Pirates of the Caribbean" series, Walt Disney Pictures apparently can't wait long to turn another attraction at Disneyland into a potential adventure film franchise. The Hollywood Reporter has learned that the company is putting a high priority to develop "" which is originally a theme park ride on a riverboat that features a journey through various jungles around the world.

While plot details are kept secrets, it has been reported that the project will be set in the 20th century and produced by David Hoberman and Todd Lieberman. So far, there are no words yet about cast and film crew, but "Smallville" creators Al Gough and Miles Millar have already been contacted to talk on the possibility of penning the script.

News
>
Movie News
September 22, 2006 07:37:22 GMT is in the brink to add one more big screen project in her resume. The beauty is reported to face final negotiations for a role in Fox Atomic's "", a remake of the 1984 feature starring and Robert Carradine.

If a deal is reached, the actress will likely be billed to play Suzy Stone, head of the Pi Delta Pi sorority who is also the queen of the campus. As for the movie, it has been confirmed that Kyle Newman is positive to direct with Adam Jay Epstein, , and Andrew Jacobson working on the script.

News
>
Movie News
September 22, 2006 06:30:54 GMT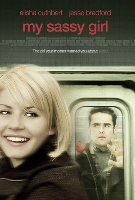 Once more taking down comedic role after "", has signed on to star in "," a project from Gold Circle Films which is a remake of a 2001 South Korean rom-com flick originally entitled "Yeopgijeogin geunyeo."

Doing so, the 27-year-old actor thereby will share scenes with "" star who has already been billed to play the title character. Yann Samuell is attached to direct based on script written by Vic Levin while Gold Circle's Paul Brooks, Vertigo's Roy Lee, and Maverick Films' Mark Morgan are set to produce.

News
>
Movie News
September 22, 2006 05:00:04 GMT
"Fight Club" screenwriter Jim Uhls gets a big work to do. The Los Angeles Times reported that the man has been hired to adapt a series of graphic novels into a feature as a vehicle for to star in and produce via his Infinitum Nihil production company.

Entitled "" just like the series' name, the project is likely to also present a tale of murder, sin, and redemption that the original version has thoroughly described. "It's a noir-ish Raiders of the Lost Ark," so Uhls revealed to the Times. "There are murders and a mystery, and the lead character discovers a massive conspiracy, biblical in its origin." Depp himself is said to portray a pathologist investigating the death of a priest who found him as an orphan.

News
>
Music News
September 22, 2006 04:10:14 GMT
Now that he has just completed his recent tour, is ready to bring "" to larger audience by next year. "We're going to begin in January in North America," Timberlake said. "I don't want to say too much about it, but with the creative ideas that I've come up with, it's going to be an amazing show."

Greater than such report, the pop singer reportedly also is eyeing a collaboration with . It is said that Timberlake, , and the British New Wave band have been all working together in the studio for a new track.

News
>
Movie News
September 22, 2006 04:05:10 GMT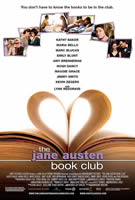 Lining up to make a great cast, five stars namely , , , , and have given their agreement to take part in "", a big screen adaptation of Joy Fowlers' bestselling novel of the same title.

Set to direct by Robin Swicord, the project will likely to closely follow the book's story which focuses on six California residents who join a club discussing Jane Austen's novels. During the meetings, marriages are tested and affairs begin while unsuitable arrangements become suitable and love flourishes. Production is expected to begin by early November in Los Angeles.

News
>
Music News
September 22, 2006 03:30:14 GMT
The success of "", ' 2005 hit album, has made it hard for the band to move along that after all they've finally decided on another jaunt.

And subsequent to the agreement to hit the road again, the American power pop band will embark on a tour dubbed "Tournado 2006". Kicked off on October 27 in Hartford, Connecticut, the tour will wrap with a gig at Chicago's Aragon Ballroom on December 19.

News
>
Movie News
September 22, 2006 03:10:13 GMT
Finally gets what she has aimed for, is positive to star in "He Loves Me", a new thriller project coming from Warner Bros. Pictures. The actress has been eyeing to join the picture since the company purchased the Joyce Brotman spec December last year.

Described as a "taut, sexy thriller about contemporary infidelity, which strongly questions the proposition that what you don't know won't hurt you", the movie will have its script re-written by the "Silence of the Lambs" screenwriter Ted Tally. Meanwhile, Barrymore is also set to produce with her Flower Films partner Nancy Juvonen.

News
>
Celebrity Gossip
September 22, 2006 02:37:00 GMT
After series of autopsies, authorities in the Bahamas finally issued a death certificate Wednesday September 20th for 's son Daniel Smith. Though so, the cause of death is listed as "pending chemical analysis," Chief Magistrate Roger Gomez said.

On the death certificate, Anna Nicole's attorney, Michael Scott, explains that the document will finally allow the busty blonde to bury her son, who died Sept. 10. "It is not unusual in instances where the cause of death cannot be determined to issue a death certificate," Gomez said while adding "This is not a matter of special treatment being given in this particular case."