News
>
Movie News
August 19, 2006 07:59:28 GMT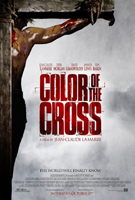 It is still two months long before moviegoers can see "", another depiction of the last 48 hours of Jesus Christ's life, on theaters as scheduled on October 27, 2006. With this span of time, it sure will be such a long wait for those who have big curiosity on the movie, which turns out to be the first big screen feature to portray Christ as a black man, but here is the good news for them. Nu-Lite Entertainment as the company producing the movie has delightfully provided the trailer, and those who are eager to see it therefore can take a look of it at .

Shot on 35mm anamorphic film, "Color of the Cross" is written and directed by Jean Claude LaMarre who also has a starring role there while presenting Debbi Morgan, David Gianopoulos, Elya Baskin, plus Ananda Lewis in the cast. It opens with Jesus and his disciples approaching Jerusalem for the Last Supper to then unfold with the events leading up to Jesus' capture and crucifixion.

News
>
Music News
August 19, 2006 06:28:42 GMT
Formed by Geffen Records and merchandising firm DIC Entertainment, , or SPG for short, features a triple threat of five talented teens who sing, dance and act. Chosen from more than 1,000 who auditioned, the multicultural group comprises Caroline Scott, , Karla Deras, Carolina "Lina" Carattini, and Mallory "M-Dawg" Low.

The girls' first single is debut in August on iTunes and AOL's KOL kids site. Check out "," a brand new track from Slumber Party Girls, also their previous single "". They are currently in the studio recording their debut which will be supported by music videos and a national tour.

News
>
Movie News
August 19, 2006 06:11:16 GMT
D. M. Thomas' book, tentatively titled "The White Hotel", has raised both praise and controversy since it was first released in 1981.

Out of concern that the set has attracted the attention of Hollywood, now the movie version of it, also titled "The White Hotel", is about to hit worldwide theaters.

News
>
Movie News
August 19, 2006 04:33:53 GMT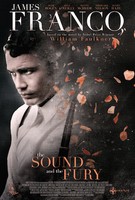 Another literary work is set to come up on the big screen. Untitled Entertainment, in association with Picture Entertainment Corporation, has been confirmed to develop a movie adaptation of a William Faulkner's novel.

Entitled "" just like the book's title, pic will rely on W. Merritt Johnson on script. The film's premise is likely to stay true to the novel's story which follows the tale of the Compson family with the narrative being told in four parts through the eyes of the family's three brothers and a servant named Dilsey

News
>
Movie News
August 19, 2006 04:01:13 GMT
The beautiful, deadly alien is back. Production Weekly has learned that "Species 4", a third sequel of the Species franchise, is currently in development and Nick Lyon has been picked up to be at helm. Lyon himself recently directed the Sci Fi Channel's telefilm of "Grendel" which is slated to come up on the network next month.

Set to start the production in Mexico City by early October, pic will center its story on a beautiful and brilliant young university professor named Miranda Hollander who is actually an alien hybrid created by her "uncle" Tom Hollander and his former scientific associate Forbes McGuire. Things get worse when Miranda's bestial alien side emerges and wreaks blood havoc all around her.

News
>
Movie News
August 19, 2006 03:42:38 GMT
Soon as Nine Yards Entertainment has acquired the rights to turn Jose Canseco's book "Juiced: Wild Times, Rampant 'Roids, Smash Hits and How Baseball Got Big" into big screen production, the studio quickly works on it.

Set it up with Canseco in production duty and Kipp Marcus in hand to write the screenplay, the studio however has yet set a production date for the film project.

News
>
Celebrity Gossip
August 19, 2006 02:50:06 GMT
When it comes to and everything is just perfect. The famous couple will be an icon, this time in perfume business.

The celebrity husband-and-wife are said to get intimate with the unveiling of a new fragrance for men and women next month. "intimately Beckham for Him" and "for Her," so the fragrance named. The set will be unveiled starting next month across Britain.

News
>
Movie News
August 19, 2006 02:48:13 GMT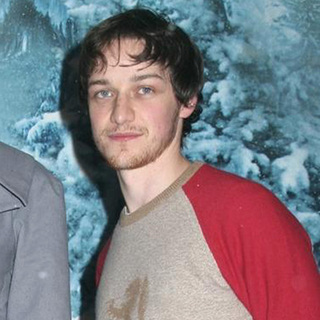 Adding one more big screen feature to his resume, has given positive sign to have a starring role in sci-fi flick "", so The Hollywood Reporter has revealed. While his part in the film is still unclear, it has been confirmed that the actor will come under the direction of Russian filmmaker Timur Bekmambetov who encounters his English-language directorial debut in this project.

Aiming to begin production by first-quarter 2007 with Derek Haas and Michael Brandt penning the script, pic is a Universal Pictures production which is based on a comic book series written by Mark Millar and J.G. Jones for Top Cow. The story revolves around a young man who finds out that his long-lost father is actually an assassin. Following the death of the older man, the guy is recruited into a covert organization of killers and trained to follow the footsteps of his father.

News
>
Movie News
August 19, 2006 02:30:25 GMT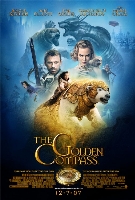 Undoubtedly making a great line-up of cast, has reached an agreement to star in "" alongside and . The first male thespian to join in, Craig has been billed to portray Lord Asriel, a ruthless and mysterious adventurer who is also the uncle of lead character Lyra Belacqua, played by newcomer Dakota Blue Richards.

This inclusion therefore marks a reunion among these three Hollywood stars as Craig recently worked with Green in filming the 21st installment of James Bond series, "" while performing opposite Kidman in "."

News
>
Movie News
August 19, 2006 02:25:18 GMT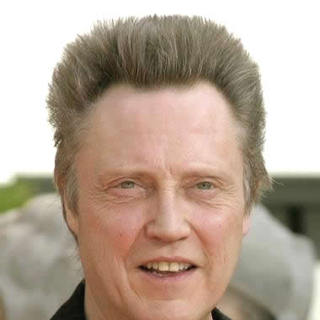 It turns out that the role has shifted into 's hands. The actor has been appointed to replace the previously-announced to portray Wilbur Turnblad in "", Variety has reported.

Being so, Walken thereby is joining the star-studded cast consisting of , , , and among others. The pic itself has been set to be helmed by Adam Shankman based on Leslie Dixon's script. Production is scheduled to begin next month in Toronto with an aim to release the project by summer 2007.

News
>
Movie News
August 19, 2006 02:19:43 GMT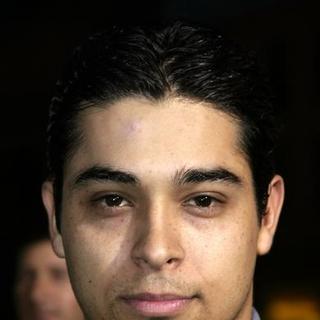 has a promising party to be held this time. Joining forces with Universal Pictures, the actor has been set to produce "" with a possibility to have a starring role following the success of the giant company in optioning the rights to the comedy.

Accompanying the actor, Glenn Rigberg and John Tantillo of the Rigberg Entertainment Group are also producing with Michael Samonek being assigned to pen the script. As for the film's premise, the story will be based on real account of the life of James King and Jason Roefaro who established a New York nightclub guide service named PartyBuddys through which they are able to give their clients an experience of what is like to be a celebrity.

News
>
Celebrity Gossip
August 19, 2006 02:18:59 GMT
apparently knows how to make use her time. The actress-singer made two public appearances in Los Angeles, one aimed at promoting her new album and the other revealing a new love interest.

People magazine reported Simpson has been promoting her new album, "" Friday night August 11th at the Factory in Hollywood and soon then followed it up with a triple date with friends and an unidentified man on Saturday at Los Angeles' Hyde Lounge.

News
>
Movie News
August 19, 2006 02:15:13 GMT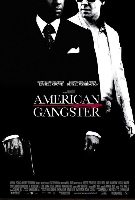 The starry cast of "" really gets shinier this time as "The Goonies" star has delightfully been added to the line-up. Joining the likes of and , the 38-year-old actor will play a crooked, greedy NYPD cop named Det. Trupo who piggybacks an investigation carried out by his fellow lawman, Richie Roberts, played by Crowe.

A Universal Pictures production, "American Gangster" centers on the life of drug kingpin-turned-informant Frank Lucas (Washington) who teams up with Roberts to unveil criminals on the drug circuit. "Gladiator" helmer Ridley Scott has been tapped to direct with Steve Zaillian writing the script.